He dared to spin and got the win.
Several months ago, Shell held its Spin for Great Journeys promo from December 1, 2020 to January 31, 2021, in partnership with Hyundai Philippines. The grand prize? A brand-new Hyundai Kona.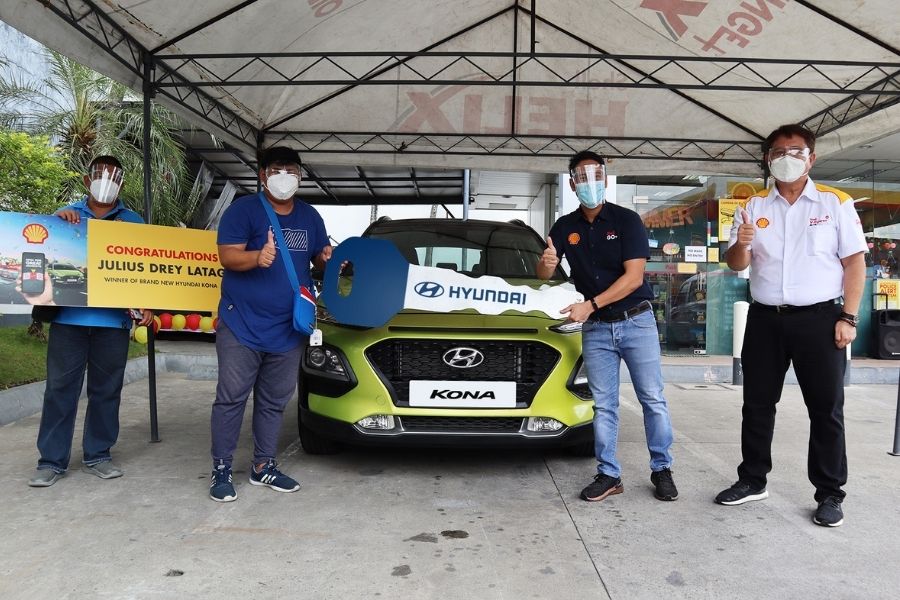 Shell and Hyundai executives formally handing over a Hyundai Kona to its new owner
Fast-forward to June 2021, Hyundai has announced the lucky winner for the Kona, a young computer technology student by the name of Julius Drey Latag. According to Mr. Latag, he merely gassed up the family car at a Shell branch located in Lipa City, Batangas. Suffice it to say, he didn't expect much out of his entry. 
But lo and behold, he's now the owner of a brand-new Kona. Of note, this is Mr. Latag's first car, and he admits to some nervousness about driving it around. Luckily for him though, we actually have a glowing opinion of the Kona as a great car for first-time car owners.  
Why is that? Well, the Kona is a fairly compact five-seater crossover that can handle even narrow city roads with no issues. In addition, it comes standard with six airbags, stability and traction control, speed-sensing door locks, and a tire pressure monitoring system, among other on-board safety features. So, suffice it to say, it's well-geared towards providing protection for its occupants.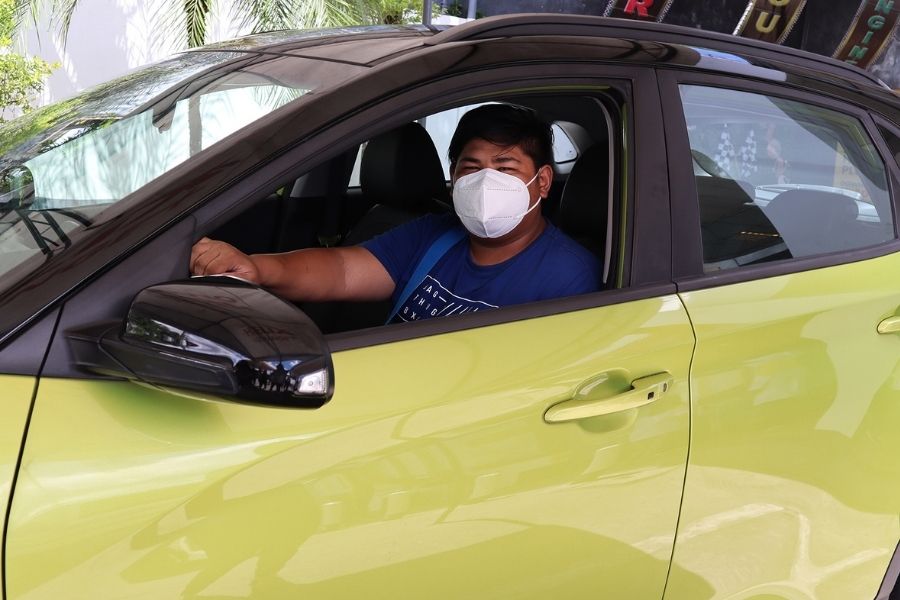 Mr. Latag sitting on the driver's seat of his brand-new Kona
And of course, we have to acknowledge the Kona's 2.0-liter engine. It can make 147 horsepower and 179 Nm of torque, and its six-speed automatic gearbox sends all that to its front wheels. It's not a sports car by any means, but the said engine's output is more than enough for a daily driver and for the occasional out-of-town trips. 
Currently, the Hyundai Kona is available locally with one variant – the Kona GLS 2.0 AT. The said variant comes with a price of Php 1,188,000. 
For more automotive news, car reviews, and car maintenance tips, keep it here on Philkotse.com. 
Know more about Hyundai Kona 2021

<p>The Hyundai Kona is a five-seater subcompact crossover that comes with a unique and striking exterior design. The Kona first made its debut in the Philippines at the 2018 Manila International Auto Show (MIAS). Hyundai Philippines offers the Kona with a sticker price of Php 1,188,000. This subcompact crossover is equipped with a 2.0-liter gasoline engine that puts out 147 hp and 180 Nm of torque. The engine is connected to a six-speed automatic transmission. It comes in Chalk White, Lake Silver, and Dark Knight. To match its trendy vibe, Pulse Red and Acid Yellow are also offered.</p>

Cesar G.B. Miguel
Author