The sixth Hyundai N model appears to be ready for track day.
The first official images of the 2022 Hyundai Elantra N have been revealed by the Korean automaker. The said vehicle is the latest Hyundai under the car brand's high-performance N range. The Elantra N is Hyundai's sixth N brand model, following the debut of the Kona N last April.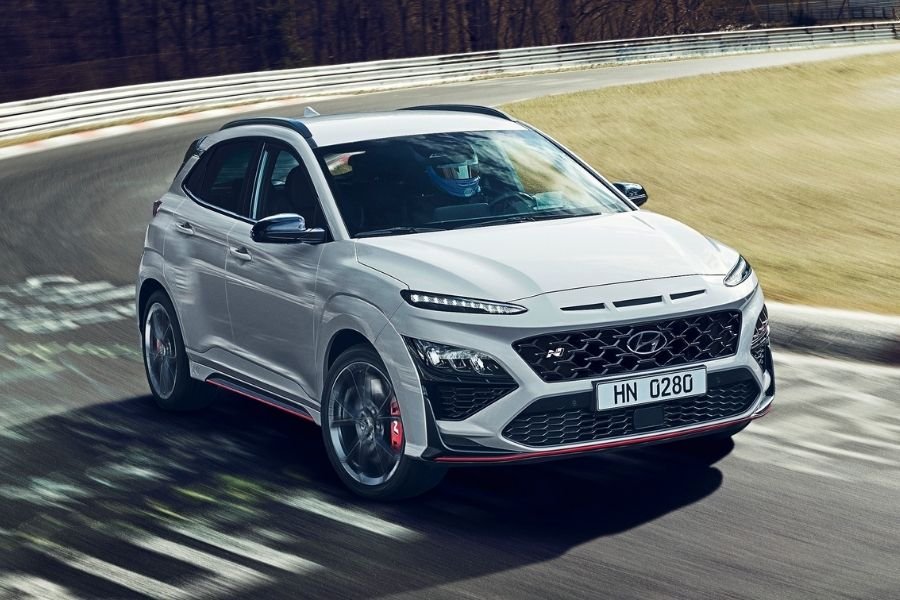 Hyundai Kona N
The Elantra N is the performance-oriented version of the standard Elantra that was launched in April 2020. The standard Elantra has also been given an N-Line cosmetic upgrade last August 2020, which features a sharper exterior design. The Elantra N-Line is powered by a 1.6-liter turbocharged gasoline engine that puts out 201 hp and 265 Nm of torque.  
To put things in perspective, Hyundai's N badge means that the vehicle is tuned to deliver a high-performance output. The N-Line, on the other hand, refers to the sporty styling package integrated into the vehicle.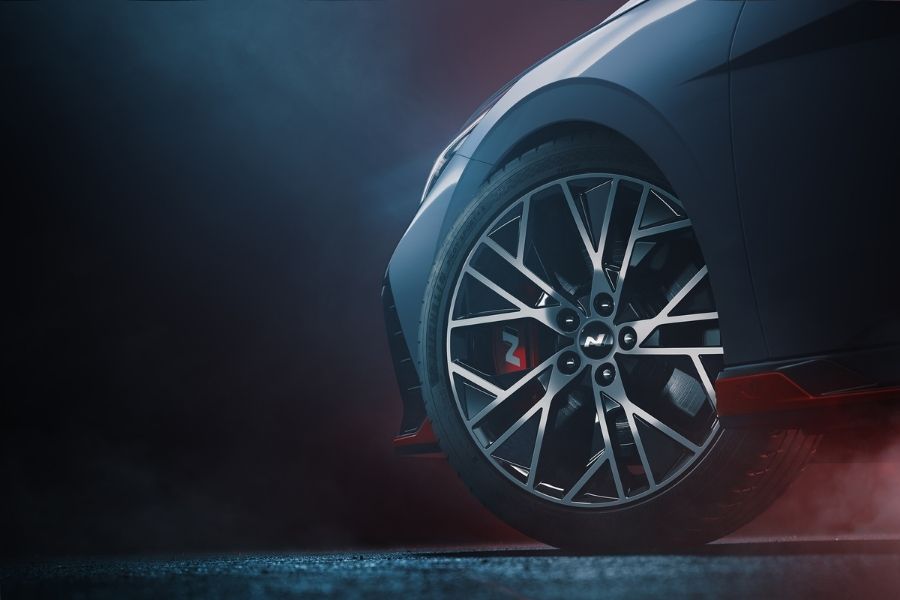 Hyundai Elantra N's distinctive wheel design
Hyundai said that the Elantra N reveals the sportier side of its compact sedan. The automaker added that it is designed to be a high-performance sedan that's intended to be a "race proven sportscar."
"Elantra N is a high-performance sedan that reveals the sportier side of our exceptional all-new Elantra through exciting N brand enhancements. We designed it to be a race proven sportscar with dynamic driving capabilities and style that performance enthusiasts love," said Hyundai Vice President of N brand Management Till Wartenberg.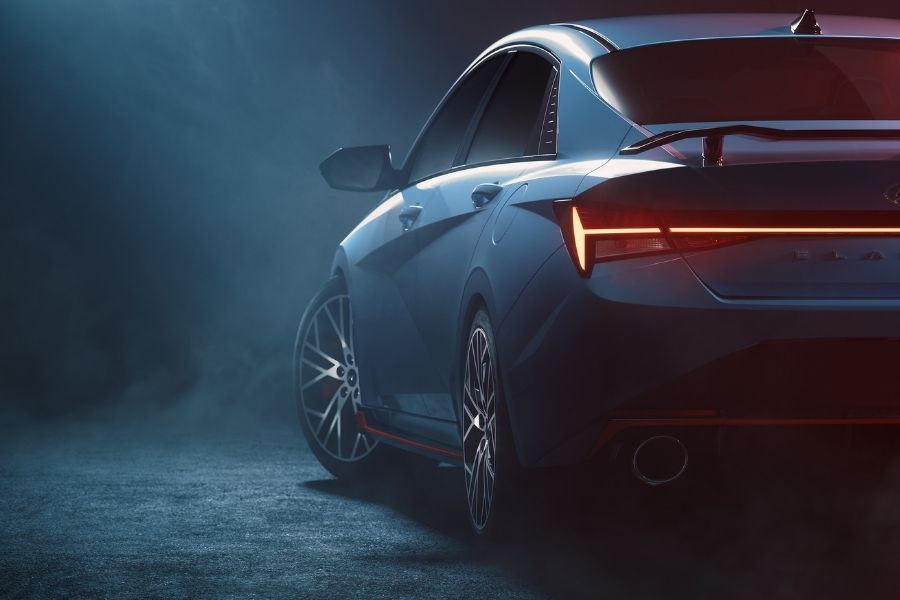 The Hyundai Elantra N is a sporty-looking sedan 
Details about the 2022 Hyundai Elantra N are scarce as of the moment. The official teaser images show that the vehicle will have a set of distinctive wheels along with bright red N brand side skirts. The side skirts are said to help boost the Elantra N's performance by better channeling airflow, but also create the effect of a lowered chassis. The teaser image also shows that the Elantra N is fitted with an N-exclusive rear spoiler, and a bold black trim beneath the rear bumper. 
Hyundai will reveal more details about the Elantra N in the coming weeks. The Korean automaker has also yet to announce the launch date of its latest N vehicle.
Visit Philkotse.com for more automotive news.
Know more about Hyundai Elantra 2021

The Hyundai Elantra is a refined and striking compact sedan admired by Filipinos. Its modern and elegant styling fits the taste of young professionals and small families opting for a reliable and practical vehicle. Either you use it going to work or a trip out of town, this four-door vehicle is guaranteed to perform perfectly. Two variants are available locally: the Hyundai Elantra 1.6 GL MT and the Hyundai Elantra 1.6 GL AT. You may choose from Phantom Black, Polar White, Platinum Silver, Marina Blue, and Fiery Red.

Martin Aguilar
Author
Recent posts