The Hyundai Tucson enters the Marvel Cinematic Universe.
Hyundai is giving its all-new 2022 Tucson an out-of-this-world "Question Everything" marketing campaign as it teams up with Marvel Studios. The next-gen Hyundai Tucson compact crossover can be seen within the Marvel Cinematic Universe.
Hyundai x Marvel Studios
Marvel actors Elizabeth Olsen, Anthony Mackie, and Tom Hiddleston star in their own series-specific vignettes. To make the Hyundai Tucson campaign more exciting for both Hyundai and Marvel fans, the storytelling is connected seamlessly to the narratives of the characters' Disney+ series.
The Disney+ Series includes "The Falcon and The Winter Soldier" featuring Sam Wilson, "WandaVision" starred by Wanda Maximoff, and "Loki" which was launched last June 9. Moreover, Hyundai and Marvel Studios will release additional creative inspired by 'What if...?', Marvel Studios' first animated Series, later this year.
"The Marvel Cinematic Universe has captivated audiences and it's an incredible opportunity to utilize their characters and storylines with custom creative for the all-new Tucson. This promotional partnership elevates our biggest launch campaign," said Hyundai Motor America CMO Angela Zepeda.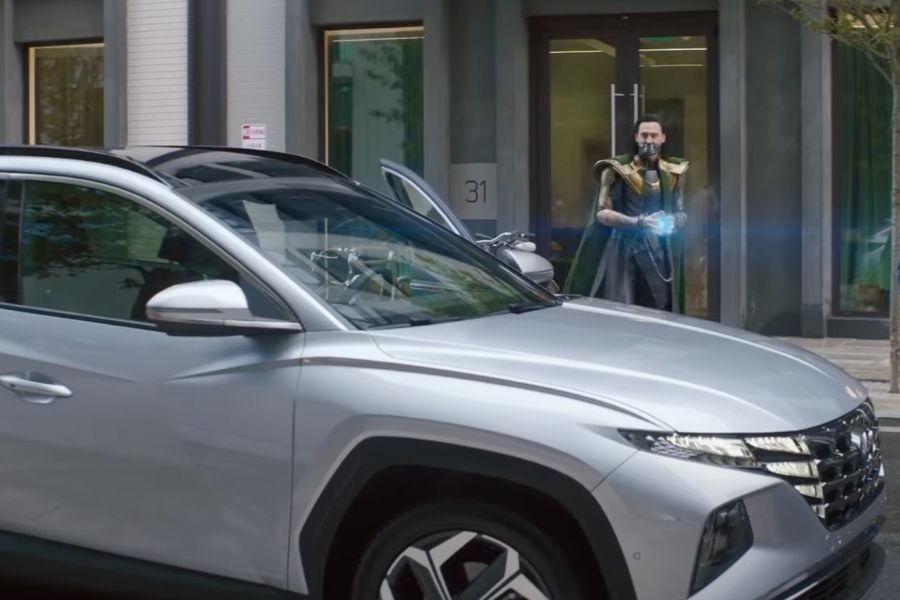 This gives us a glimpse of what happened to Loki after the events of the Avengers: Endgame
Meanwhile, Walt Disney Company Vice President of Partnership Marketing Mindy Hamilton shared their experience working with Hyundai by saying, "We scripted, produced, and managed creative for all three spots, a point of differentiation in the marketplace. The result is a sophisticated, compelling creative campaign that we're incredibly proud of and believe will resonate with Marvel fans."
Here are creative campaign videos produced under the collaboration between Hyundai Motor America and Marvel Studios:
Marvel Studios' Loki
Marvel Studios' WandaVision
Marvel Studios' The Falcon and the Winter Soldier
Launched last September 2020, the new fourth-gen Hyundai Tucson debuted with a new and sophisticated look guided by the Korean car brand's Sensuous Sportiness next-gen design language. It is crafted with new distinctive features that make it stand out including the "jewel-like" grille up front that provides a futuristic appeal in the overall design.
Visit Philkotse.com for more automotive news.
Know more about Hyundai Tucson 2021

<p>The Hyundai Tucson is a compact, five-door crossover with a front-engine, front-wheel-drive layout. It can fit in up to five occupants including the driver, and it has a default cargo space of&nbsp;877-liters. For the Philippine market, the Hyundai-made model either gets a 2.0-liter inline-4 gasoline engine or a 2.0-liter turbodiesel inline-4. The gasoline engine option can make up to 155 horsepower and 192 Nm of torque. The diesel option can produce 185 horsepower and 402 Nm of torque. Only the entry-level GL 2.0 FWD MT is available with a six-speed manual transmission.The automatic gasoline variant uses a six-speed automatic gearbox, while the diesel variants come standard with an eight-speed automatic transmission.</p>

Rex Sanchez
Author
Recent posts