Both do come with features Pinoys would want. 
If you remember, we previously talked about the Hyundai Santa Cruz, and what kind of specs we'd want to see on a Philippine-spec version.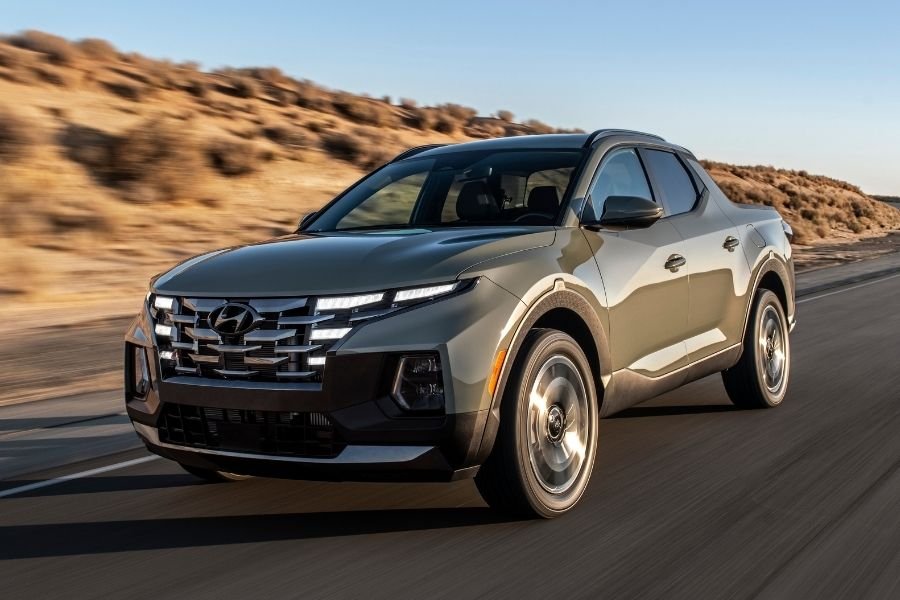 The 2022 Hyundai Santa Cruz
Recently, Ford released the all-new Maverick for the US market, and it is obviously going to compete directly against the Hyundai Santa Cruz. Now, this begs the question: which one is perfect for Philippine roads? Well, let's talk about that. 
For starters, both the Santa Cruz and the Maverick features a highly flexible bed with loads of cargo space. They each have a lot of cubby holes to store your stuff, and both are also equipped with power outlets. In totality, these beds are what makes these vehicles unique as they're an improvement over the flat and bare cargo bed of a midsize pickup truck.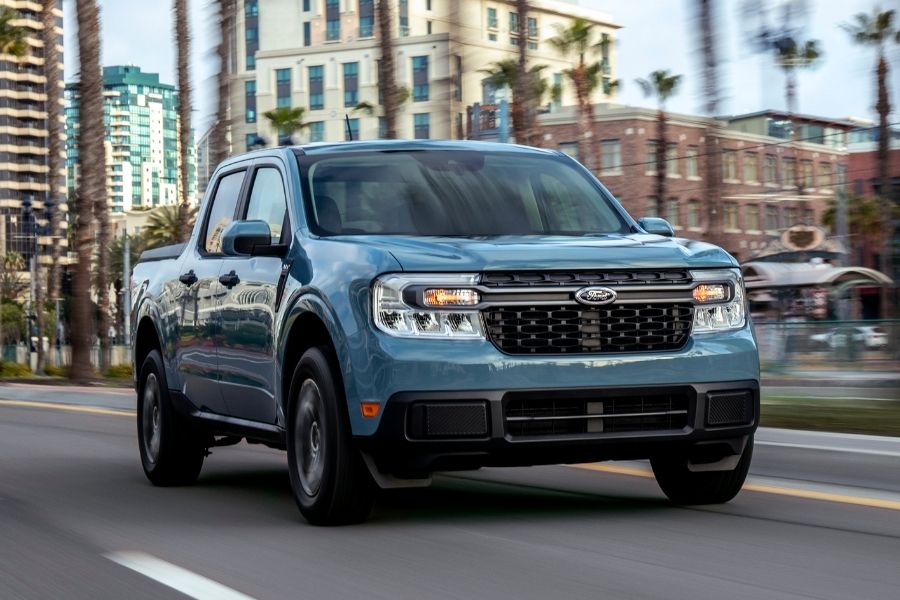 The all-new 2022 Ford Maverick
Now, bed is definitely well and good for Filipinos who are either active outdoor people, entrepreneurs, craftspeople, and those who live with one or two fur babies. Of note, Pinoys love their pets and thus would let them ride in the comfy back seat. The other stuff like bags, dog cages, and what not would then go to the protected bed of the Maverick or Santa Cruz. And yes, both do come with a bed cover and a lot of cargo tie-downs. 
With regards to power, Filipinos are rather used to the torquey, and powerful turbodiesel mills of locally available pickup trucks. To this end, both the Ford Maverick and Hyundai Santa Cruz are up to snuff.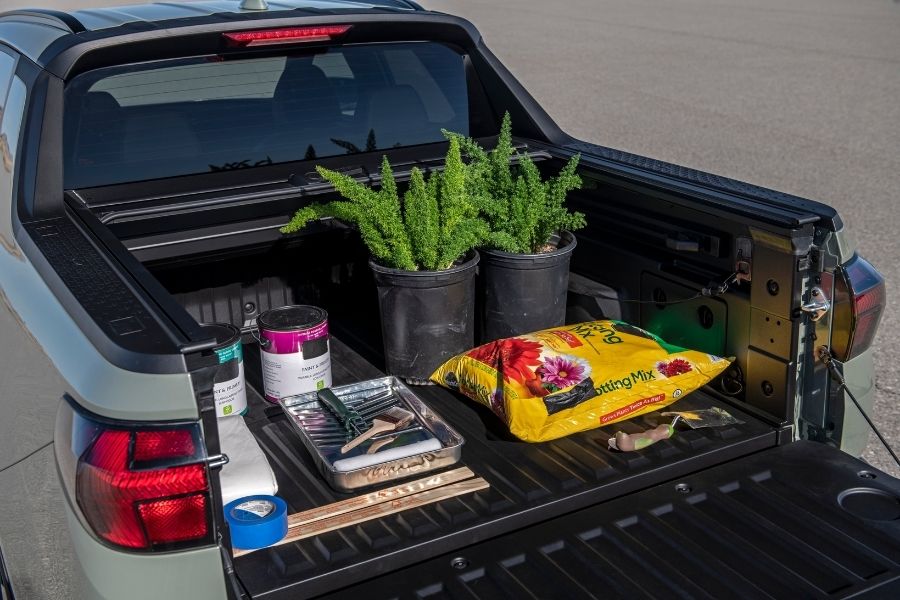 The Santa Cruz' multi-function bed is also great for plantitas
For the Ford Maverick, it either uses a 2.5-liter hybrid powertrain, or a 2.0-liter EcoBoost gasoline engine. The latter can produce up to 250 horsepower and 375 Nm of torque, and is paired with an eight-speed automatic tranny. The 2.5-liter hybrid mill, on the other hand, can produce up to 191 horsepower and 210 Nm of torque. 
In comparison, the Hyundai Santa Cruz uses a 2.5-liter gasoline capable that can churn out 190 horsepower and 244 Nm of torque, and a turbocharged version that can make 275 horsepower and 420 Nm of torque.  
Again, these figures are up to par, if not, very competitive when compared to midsize pickup trucks. To compare the two though, it appears that the Santa Cruz's 2.5-liter turbo definitely makes more.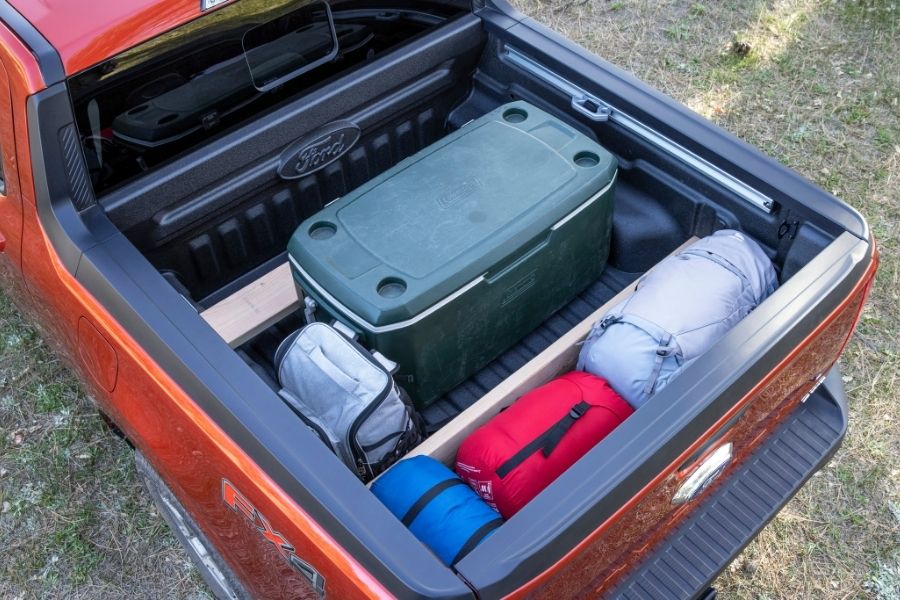 The Ford Maverick's Flexbed
There's also the point that both the Maverick and the Santa Cruz are much lighter than midsize ladder frame midsize truck models since they're based on unibody crossovers. The downside to this is tighter interior space, and less flexibility and rigidity especially in off-road situations. Then again, up to five occupants can comfortably fit in the Ford and the Hyundai models.
Now the question is if Ford brings in the Maverick, will it introduce the all-wheel-drive (AWD) version? Do note that this drivetrain is only available on the 2.0-liter EcoBoost variants of the Maverick, otherwise, it uses a front-wheel-drive (FWD).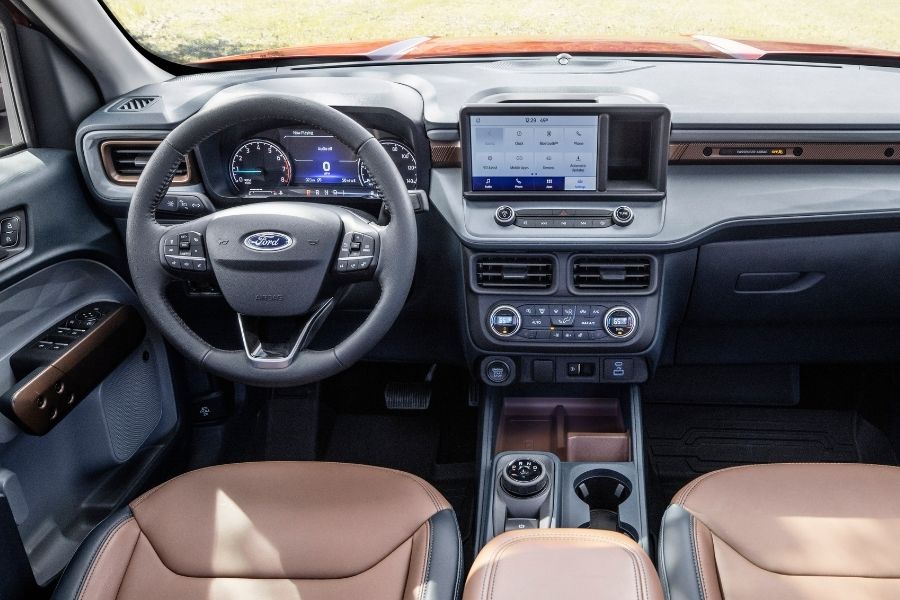 The Ford Maverick 2.0-liter Lariat variant's interior
Compare that to the Hyundai Santa Cruz, which uses an AWD drivetrain for both the naturally-aspirated 2.5-liter and 2.5-liter turbo variants. This will give it an edge on rough, unpaved roads that are common in Philippine provinces, as well as on wet, slippery surfaces. Then again, the Maverick's FWD models will do just fine on paved roads. 
To sum it all up, both the Ford Maverick and the Hyundai Santa Cruz provide a lot of practical features that many Filipinos will want. They also feature comfortable interiors, which can make them great daily vehicles for a family of five. The Santa Cruz however, does have a slight advantage on power. On top of that, both of its versions come with all-wheel-drive, whereas only the Ford Maverick 2.0-liter gets AWD.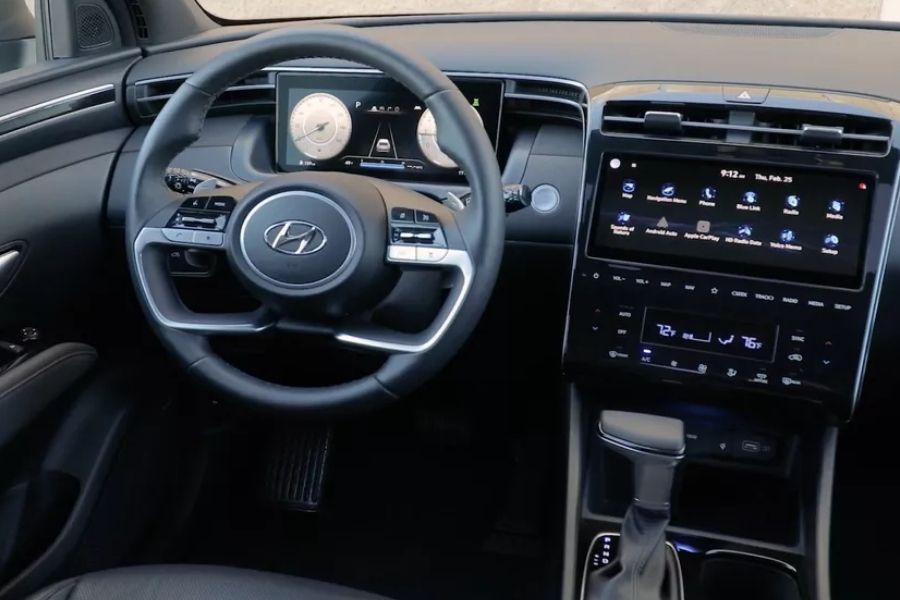 The Hyundai Santa Cruz' cockpit  
For now, neither Ford nor Hyundai has confirmed a local launch for the Maverick and the Santa Cruz. However, Hyundai PH did drop a hint that its crossover-based pickup truck might be coming to our shores. Hopefully, Ford will consider bringing in the Maverick as well. 
For more car news, car reviews, and car maintenance tips, keep it here on Philkotse.com. 

Cesar G.B. Miguel
Author
Recent posts