Hyundai Tucson 2019 Philippines is a very capable and powerful crossover. With the recent 2019 facelift, Hyundai refined it further, especially in terms of looks.
In this review...
Introduction

Exterior Review

Interior Review

Engine & Performance

Ride Quality

Specs

Variants & Price list

Conclusion
1. Hyundai Tucson 2019 Philippines Review: Introduction
All over the world, crossovers have become so popular that some car manufacturers have stopped making sedans altogether.
Here in the Philippines, the Hyundai Tucson is a strong contender in this category - with variants boasting a powerful diesel engine giving it adequate horsepower and torque. Recently, competitors like Honda and Kia have come up with their own diesel-powered crossovers, so Hyundai gave the Tucson a facelift in order to give it a fighting chance in the very competitive segment.
Here in the Philippines, the Tucson competes against the likes of the Honda CR-V and the Kia Sportage - both of which also have diesel variants. Read our in-depth Hyundai Tucson Philippines Review to know what Philkotse.com think about this crossover.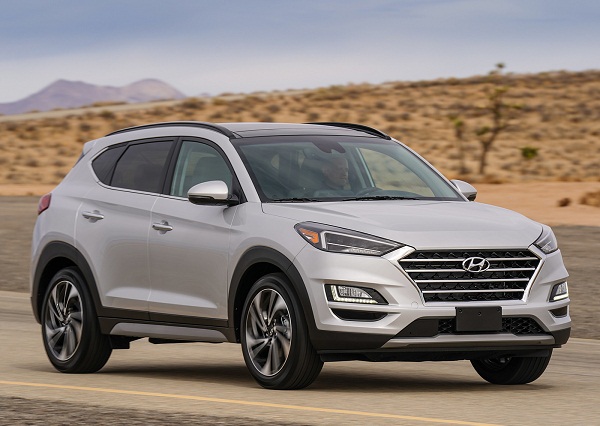 Hyundai Tucson 2019 - A Refined family crossover
2. Hyundai Tucson 2019 Philippines: Exterior Review
In contrast to the Hyundai Kona, the 2019 Hyundai Tucson exterior is quieter, very refined given sedate color choices and a very elegant design. Some say that the Tucson is a very modern-looking vehicle especially upon viewing the recently revised front fascia that now has a larger hexagonal grille. It's still surrounded by just the right amount of chrome.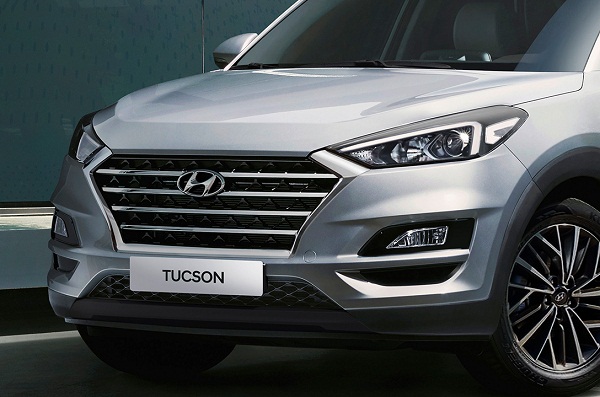 The new grille has sharper corners and is much wider
One nitpick we have on the front of the Hyundai Tucson exterior is that it misses out on the ever-useful and sometimes visually striking daytime LED lights. It does have LED headlamps for night-time driving but we do hope that the Korean manufacturer will add daytime running lights to Hyundai vehicles in the future.
On its sides, the 2019 Tucson doesn't change much. The overall stance is still as athletic as ever and the 18-inch wheels are gorgeous. In addition, the included roof rail is always a much-appreciated part which further expands the practicality and versatility of any vehicle.
The rear remains conservatively shaped yet very attractive. It features a spoiler, LED tail lamps, reflectors, and a sufficiently sized rear window.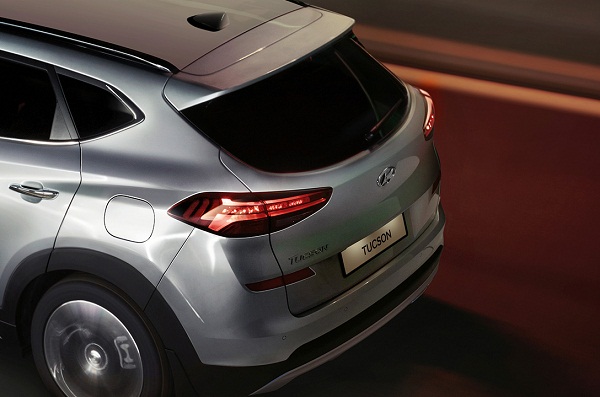 While the rear and sides don't change much, they still look as sleek as ever
So in general, if you want to emulate that smooth yet stealthy guy you see in spy movies, you get a Hyundai Tucson. If you really want to stand out from the crowd, you'd want something else.
YOU MAY WANT TO READ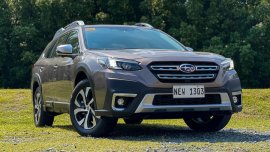 Model Price Philippines
₱ 2,480,000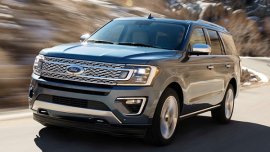 Model Price Philippines
₱ 4,479,000 - ₱ 4,612,000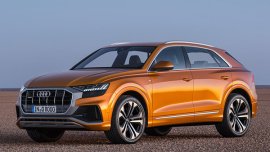 Model Price Philippines
Price available upon request
3. Hyundai Tucson 2019 Philippines: Interior Review
If you remember the dashboard from the previous version, the touchscreen lies embedded side by side with other controls on the center console. It looked cluttered. With the new 2019 Hyundai Tucson interior, the touchscreen now seemingly floats above the center console itself. This gives the other controls and buttons more space and thus fewer chances to push and activate the wrong thing.
Apart from that, some of the buttons' locations were also revised and therefore the center console itself. To some degree, even the dash is sleeker and undoubtedly much easier to use.
2019 Hyundai Tucson - Review & Road Test
Like the outgoing model, the new Hyundai Tucson has a lot of cupholders and cubbyholes where you can store your stuff. There are fewer hard plastic bits, and that adds a premium feel to the interiors.
In the rear, the Tucson has really good space. As far as we've seen, legroom and headroom are generous and the trunk is spacious. Of course, you can also fold down the rear-seat backrests which will make for a massive boot. Also, there's an air-con vent for the rear passengers.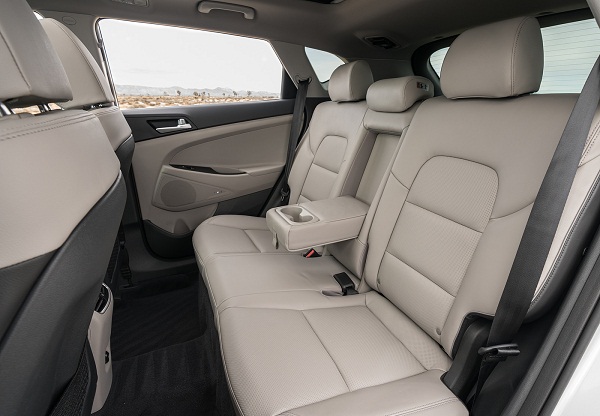 The rear seats of the 2019 Tucson are a comfortable space to be in even on long trips
Now the seats themselves are covered in fabric. But despite being susceptible to stains and whatnot, they are comfortable and they do have some advantages to leather: they can be removed and washed, and of course they don't absorb as much heat.
All in all, the Hyundai Tucson interior is a very well designed space which like its exterior, doesn't have quirky or weird features to it. It's just a comfortable and well-thought-of space with lots of room.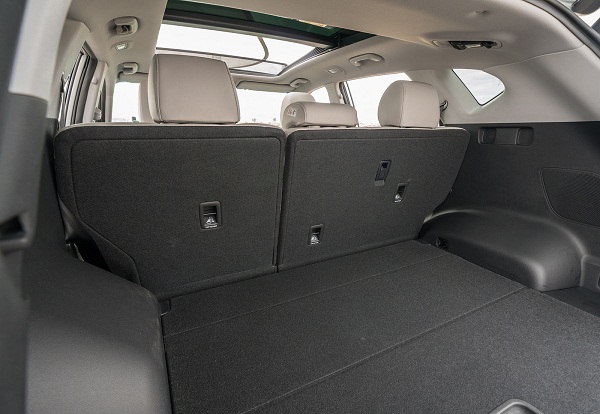 2019 Hyundai Tucson's rear cargo space swallows up to 1,400 liters with the rear seats down
We also just have to talk about Tucson's onboard tech as it is possibly one of the best in Tucson's market segment right now.
As we've said before, the touchscreen infotainment system is now mounted on the dash but it doesn't actually interfere with the driver's line of sight. As for the unit itself, it is a seven-inch display that also functions as the display for the rear camera. It looks great and the operating system it has is buttery smooth with no lag at all. It also has Apple CarPlay and Android Auto. All of that is complemented by a set of decent speakers.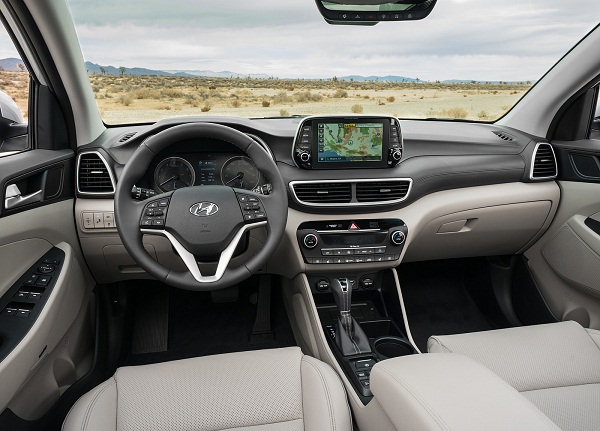 The revised position of the touchscreen infotainment system is just right and does not interfere with visibility at all
The range-topping GLS variant also includes push to start/stop, automatic headlights, eight-way power-adjustable driver seats, and auto-folding side mirrors.
Sadly, the new Tucson doesn't have automatic climate control, but that's just us nitpicking.
4. Hyundai Tucson 2019 Philippines: Engine & Performance
The 2019 Hyundai Tucson Philippines has two engine choices for the Philippine market. One is a 2.0-liter CRDi that can make up to 182hp and 402Nm of torque which is quite impressive. The other one is 2.0-liter gasoline inline-four good for 153hp and 192Nm of torque.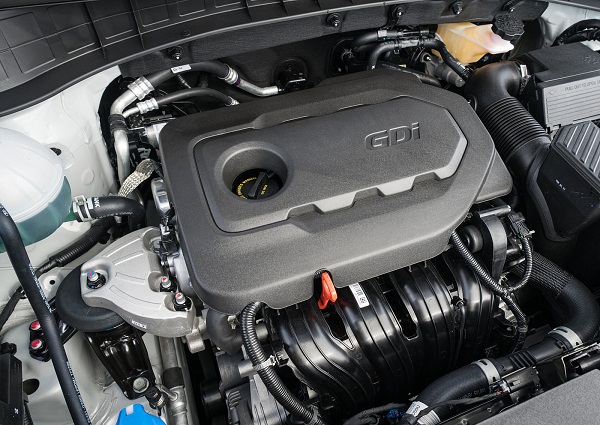 Check out the 2019 Hyundai Tucson powerful CRDi engine
Power is then sent to the front wheels by a new eight-speed automatic. One variant, the 2.0 GL, does have a six-speed manual. We're are very curious to see what a skilled driver can do with a manual on the 2.0 CRDI GL but that, sadly, is not available.
5. 2019 Hyundai Tucson Philippines: Ride Quality
While crossovers are touted to handle like cars, the Tucson is quite hefty. As such, it would be reasonable to expect somebody roll and understeering when going through tight turns. Some have also noted that torque steer was present especially when they put the pedal to the metal, but that can be easily avoided or, more ideally, one can learn to control it.
Overall though, the Hyundai Tucson 2019 is still fun to drive, the braking is firm and is not hard and the vehicle itself does have a tight turning radius.
The Tucson's torque and horsepower allow it to get up to speed quickly. But the vehicle is tuned for comfort, so don't expect that neck-breaking acceleration which you might find exciting from its otherwise very capable engine.
In the city, maneuvering is easy as Tucson actually offers excellent visibility. Also, the parking camera actually has sensors as well.
Overall, Tucson does better than average in terms of handling. Be reminded, however, that it's still not a sports car. Be careful when negotiating corners.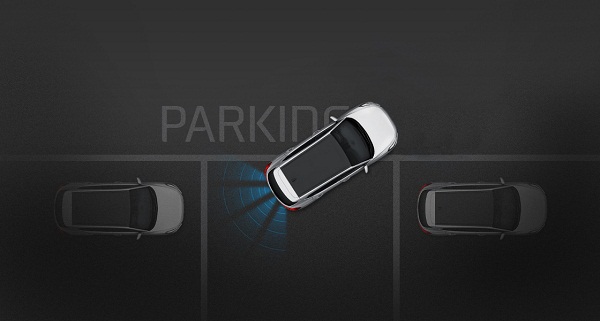 Parking assistant system of Hyundai Tucson 2019
According to international safety organizations, the 2019 Hyundai Tucson places seventh among crossovers. It received a five-star safety rating in front and side collisions from the NHTA.
Standard across all variants are front airbags for the driver and passenger, anti-lock braking system, and EBD. The top variant does receive a lot more in terms of driver-assist technologies namely: hill-start assist and a downhill brake control system.
>>> Widen your search with cars for sale section for more affordable options.
6. Hyundai Tucson 2019 Philippines: Specs
Overall

Name

2019 Hyundai Tucson

Body Type

Crossover SUV

Dimensions

Length

4475mm

Width

1850mm

Height

1660mm

Wheelbase

2670mm

Ground clearance

172mm

Number of seats

5

Engine & performance

Engine

2.0 CRDi Diesel and 2.0 Inline-4 gasoline

Number of valves

16

Fuel capacity

62

Transmission category

eight-speed automatic, six-speed manual

Max power

181hp (CRDi), 153hp

Max torque

402 NM (CRDi), 192Nm

Safety features

Driver and front passenger airbags

Child safety locks

Anti-lock braking system

Crash sensors

EBD

Child safety locks

Traction control

Tire pressure monitor

Downhill brake control (GLS CRDi)

Hill-start assist (GLS CRDi)

Other features

Front Suspension

Rear Suspension

Multi-Link

Front Brake

Disc

Rear Brakes

Disc

Tire Size

R18 (GLS) R17
*Visit the nearest Hyundai Philippines dealerships for further details regarding the latest promos, financing options, etc.
7. Hyundai Tucson 2019 Philippines: Variants & Price list
| | |
| --- | --- |
| Model | Price |
| Hyundai Tucson 2.0 CRDi GL 4x2 AT price | ₱1,645,000 |
| Hyundai Tucson 2.0 CRDi GLS 4x2 AT price | ₱1,835,000 |
| Hyundai Tucson 2.0 GL 4x2 AT price | ₱1,378,000 |
| Hyundai Tucson 2.0 GL 4x2 MT price | ₱1,308,000 |
>>> Find cheaper Hyundai Tucson for sale on Philkotse
The 2019 Hyundai Tucson starts at Php 1.31 million
8. Hyundai Tucson 2019 Philippines Review: Conclusion
Overall, the Hyundai Tucson is an excellently comfortable vehicle with very good performance. Its size and proffered comfort make it an ideal family vehicle. In addition, it also does quite well in terms of handling in the city where it does give about 9 km/L. On the highway, it can give an impressive 19.5 km/L.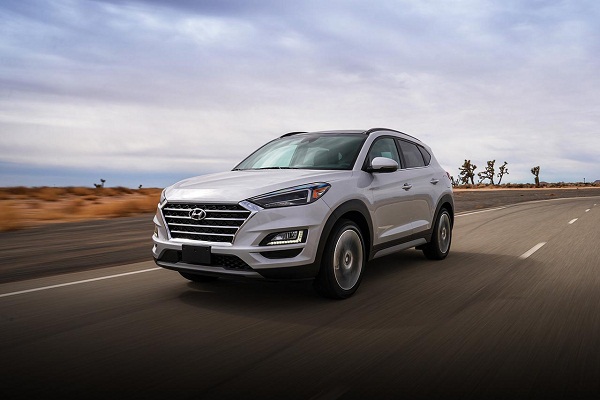 Are you ready to drive home this new crossover?


Cesar G.B. Miguel
Author