We check out the entry-level variant of the Honda HR-V 2019 and see if it's worth considering for your budget.
In this review...
Introduction

Exterior

Interior

Performance

Safety

Price

Specs
1. Honda HR-V 2019 Philippines review: Introduction
The Honda HR-V is a subcompact crossover SUV that was first introduced in 1999. Starting from its second-generation models, the HR-V has been rising on the platform of the third-generation Honda Fit.
Officially standing for Hi-rider Revolutionary (or Roundabout) Vehicle, "roundabout" probably fits the bill more in relation to how the average HR-V is used here: As a stylishly youthful people carrier within the city because of its large cargo room, high-driver visibility, compact size, and fuel economy.
Now, the Honda HR-V 2019 for the Philippine market comes with only two variants, the E and the EL, with the latter priced a little higher than the E-spec version. So, does it mean that the E is lesser than its more expensive version? Well, not exactly. Let's find out the answer in our Honda HR-V 2019 Philippines Review by Philkotse.com.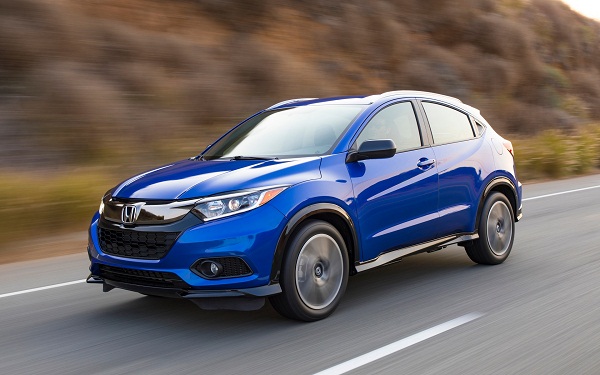 A Stylishly Youthful Honda Hr V 2019
2. Honda HR-V 2019 Philippines: Exterior Review
The 2019 Honda HR-V E exterior does not look vastly different from the EL version. One difference that can be observed however is how its grille looks. The E has a more horizontally aligned slatted specimen that is much more streamlined that the previous versions.
Down below, the pieces that house the fog lights are also different - though bulkier than previous versions. It's also good to note that the 2019 HR-V E's lights are now LEDs which is also what the EL has. This is also a notable change from those halogen headlights that the older HR-Vs had.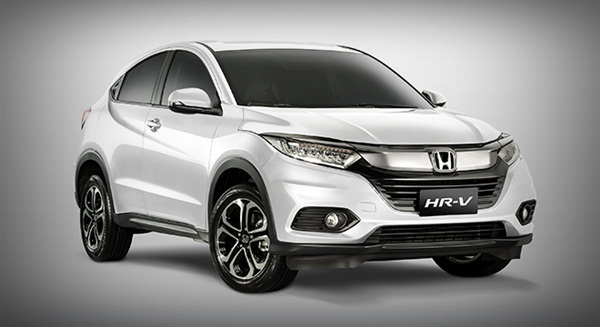 On the outside, the HR-V E does not look that much different from the EL version
From the side, the new Honda HR-V exterior design, regardless of variant, looks sportier than ever and yet is refined and takes on a graceful profile. This is a far cry from the edgy, sometimes too youthful-looking styling that can be seen in some modern Japan-branded vehicles today. Looking at you, Civic Type R!
What was a point of contention however from many people who had driven or owned the 2019 Honda HR-V were those rear door handles that were hidden in the vehicle's C pillar. I mean, some who weren't used to it had to ask or grope and poke around the HR-V E's door to get it to open. Quite a few people stared at it in confusion and then at the HR-V E owner questioningly.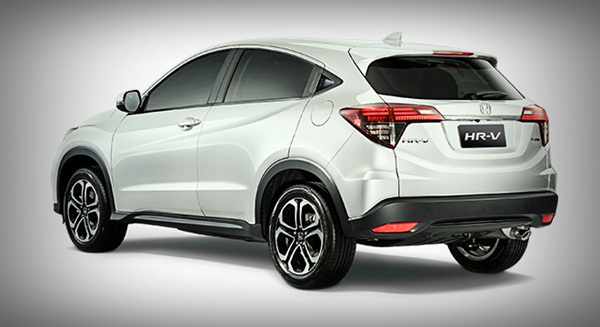 A dynamically shaped rear imbues the HR-V with both dynamism and youthfulness
December hottest deals
₱85,000
Downpayment
Honda BR-V 1.5 S CVT
Visayas
Get Promo
View Detail
₱75,000
Downpayment
Honda BR-V 1.5 S MT
Visayas
Get Promo
View Detail
YOU MAY WANT TO READ
Model Price Philippines
₱ 1,179,000 - ₱ 1,373,000
Model Price Philippines
₱ 1,368,000 - ₱ 1,885,000
Model Price Philippines
₱ 998,000 - ₱ 1,332,000
3. Honda HR-V 2019 Philippines: Interior Review
Compared to the EL, the Honda HR-V interior has cloth-covered seats. While still being comfortable and functional for everyday use, these fabric seat covers are definitely more susceptible to stains and tears, and thus demand more care.
The steering wheel and shift knob surface also are different from the EL's. Instead of leather, we get that familiar, black rubbery material that can get hot when left under sunlight.  Annoying but, hey, it still works. But speaking of something that still works, the materials used for all the interior door panels and the plastic used for the dash are well put together and can presumably take a beating from the kids.
2019 Honda HR-V - Review & Road Test
Space for the passengers is adequate, with enough room for five adults. Cargo room also is an excellent 393 liters and is more than enough for the stuff brought along during long family road trips.
As for other features inside, the 2019 Honda HR-V interior comes with a different touchscreen multimedia unit which sadly lacks the navigation capability the EL has. Nonetheless, E's infotainment system can accommodate Bluetooth connections. Another downside, however, is that the vehicle doesn't have USB ports like its previous version.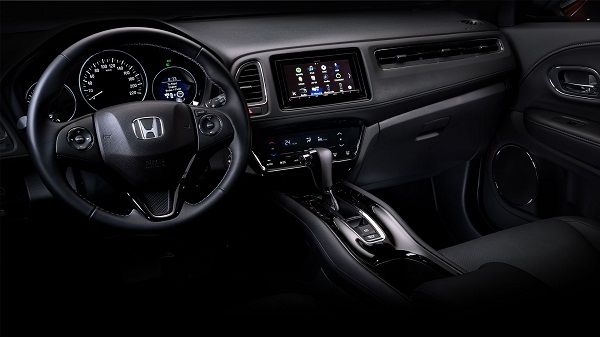 The lack of leather surfaces is not a dealbreaker
4. Honda HR-V 2019 Philippines: Performance Review
When it comes to its engine, the currently Honda HR-V on sale has the same 139 horsepower SOHC four-cylinder inline 4 that the EL version has. It also has the same CVT transmission and is still front wheel drive. While that being said, the E's handling is slightly better than the previous version and its fuel mileage, which comes to about 9 kilometers per liter is still pretty good.
As for ride quality, the Honda HR-V 2019's suspension can be called "just right." It's not too soft that it gives the vehicle body roll during cornering nor is it too hard that it'll rattle your bones on less than quality roads. Overall, the engine, trans, and the suspension on the HR-V E and also the EL is great for both city and highway driving.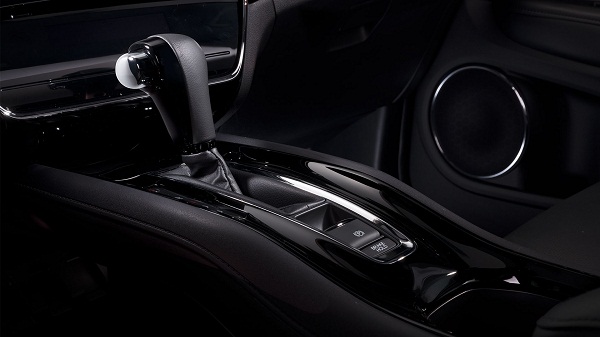 And here's a closer look at the HR-V E's automatic shifter
>>> Widen your search with our Cars for sales in the Philippines.
5. Honda HR-V 2019 Philippines: Safety Review
As for the 2019 Honda HR-V E's safety, its miles better than previous versions as even the lower trim comes with a number of drivers assist technologies like anti-lock braking, electronic brake force distribution, a vehicle stability control system, crash sensors, rigid impact beams all around, and of course child safety locks.
What the EL has that the E doesn't have however are the side airbags which are crucial in our opinion. Despite that, the HR-V is a very safe vehicle and in fact is has a high, 5-star rating from the US's National Highway Traffic Safety Admin. It's a perfect overall safety rating ladies and gentlemen!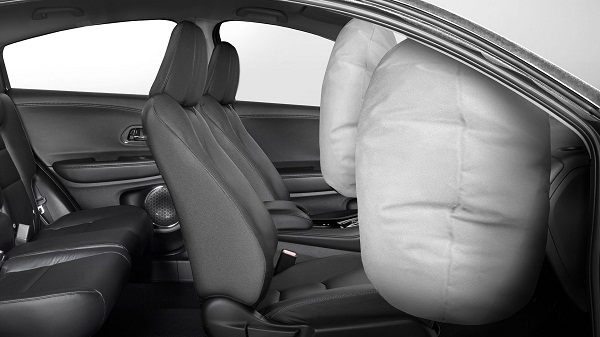 The new Honda HR-V is designed with safety in mind
>>> Search for more Honda cars for sale in the Philippines
6. Honda HR-V 2019 Philippines: Price
Honda HR-V Price in the Philippines - 2019

| | |
| --- | --- |
| Model | Price |
| Honda HR-V 1.8 E CVT  | ₱ 1,295,000 |
| Honda HR-V 1.8 RS Navi CVT | ₱ 1,495,000 |
>>> View full price list of Honda HR-V Philippines to keep up to date with the latest changes.
The Honda HR-V 2019 comes with two different variants and the Honda HR-V cost is ranged from about P1,295,000 - P1,495,000. Cheaper than the RS Variant, nonetheless, the HR-V E can still perform very well for all your daily driving needs.
7. Honda HR-V 2019 Philippines: Specs
So, does this mean that getting the E version of the Honda HR-V 2019 is a bad choice? Definitely not. For some of you who still lust after what the EL has over the E however, one can always turn to aftermarket seat covers, steering wheel covers, aftermarket kits to fit in those LED fog lights.
For those wanting USB ports, there are always skillful automotive electricians out there who can install some. For the side airbags, however, that's a different story. Check out the table below to get a deeper understanding of Honda HR-V 2019 Philippines specs.
2019 Honda HR-V Specs

Variant

2019 Honda HR-V E

Body Type

Crossover SUV

Transmission Type

Automatic

Dimensions

Length

4,294 mm

Width

1,772 mm

Height

1,605 mm

Wheelbase

2,610 mm

Number of Doors

5

Number of Seats

5

Engine & Performance

Engine Size

1.8 L

Displacement

1,798 cc

Number of Cylinders

4

Number of Valves

16

Transmission Category

CVT

Power Train

FWD

Max Output

139hp

Max Torque

172Nm

Fuel Type

Gasoline

CO2 Emission

N/A

Fuel Capacity

50 L

Features & Technology

Cruise Control

Yes

Leather Upholstery

Yes

Front Parking Sensors

No

Rear Parking Sensors

Yes

Push Start Button

Yes

Wheel Size

17 in

Wheels Metal Type

Alloy

Airconditioning System

Dual Zone Automatic Climate Control

Entertainment System

Touch Screen, FM/AM Radio, CD Player

Navigation

No

Roof Rack

No

Sunroof

No

Keyless Entry

Yes

Electric Adjustable Seats

No

Power Windows

Yes

Power Steering

Yes

Power Outlet

No

Steering Wheel Audio Control

Yes

Safety & Security

Driver's Airbag

Yes

Front Passenger's Airbag

Yes

Side Airbag

No

Knee Airbag

Yes

Electronic Brake Distribution

Yes

ABS

Yes

Immobilizer

Yes

Stability Control

Yes

Blind-Spot Detection System

Yes

Lane Departure Warning System

Yes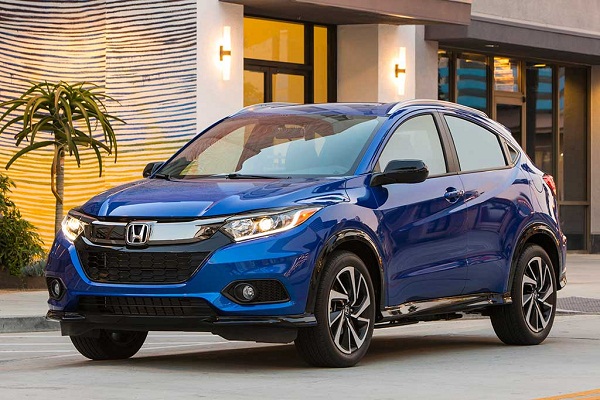 Sleek and practical, the 2019 HR-V E is a dependable city roundabout ride


Cesar G.B. Miguel
Author