These two car brands are looking to release two new EV crossovers by 2024. 
Honda and General Motors (GM) have announced that they will be working together to develop affordable electric cars. How affordable? Well, at least below USD 30,000, which is around Php 1.54 million at current exchange rates.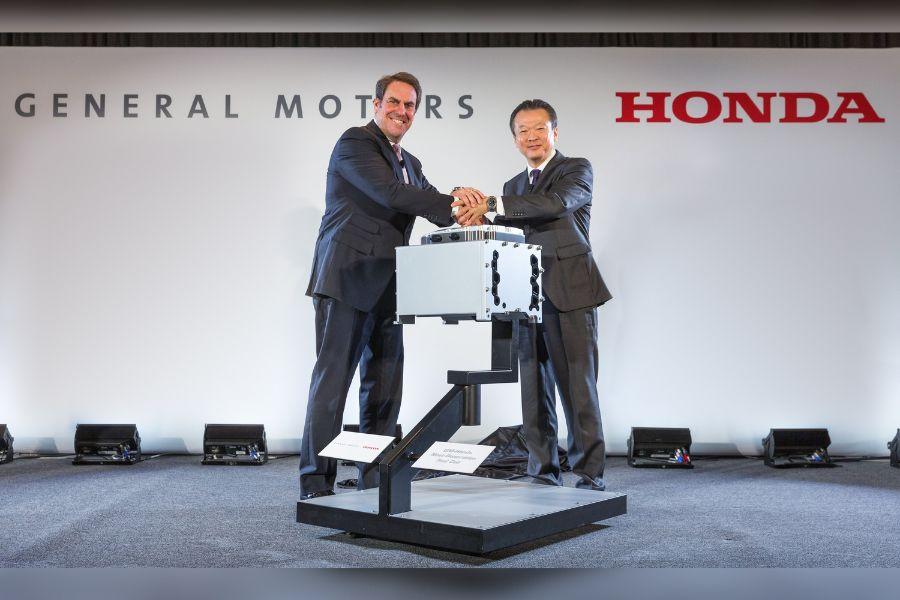 GM Executive Vice President Global Product Development Mark Reuss and Honda USA President Toshiaki Mikoshiba
As most of you might have guessed, the results of the Honda/GM partnership won't see the light of day any time soon.  
To be more specific, the latest that these two companies could release a sellable EV model would be sometime around 2024. Remember that back in 2020, it was announced that these two brands will be co-developing the Honda Prologue, as well as an all-electric Acura crossover. 
The aforementioned future Honda/GM EV models will of course come in many other vehicle classes. However, these two carmakers are indicating that they are seeking to tap more into the crossover market, specifically the compact crossover market.  
For now, both Honda and GM are working on standardizing their equipment. This Japanese-American car brand tag-team will also leverage each other's know-how regarding EVs, as well as each other's methods of automotive design. 
Currently, GM is also working on making better EV batteries. But not only that, the American brand is also looking for ways to produce these next-gen EV batteries faster, cheaper, and more efficiently. 
Honda's engineers in turn are working hard on improving their all-solid-state battery tech. The brand, after all, considers this crucial for its future EV models.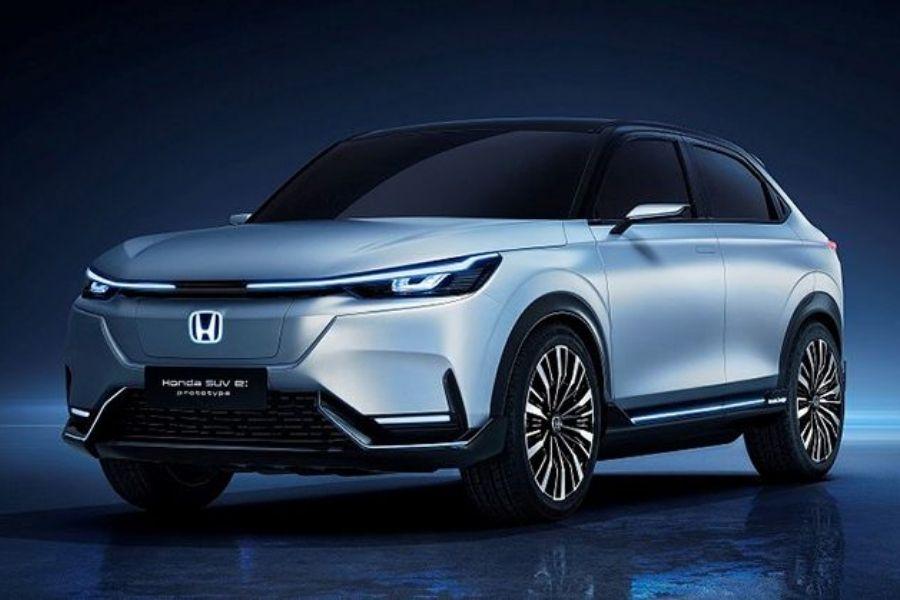 The Honda Prologue prototype. Looks familiar doesn't it?
Speaking of partnerships, remember also that Honda recently announced its tie-up with Sony. This partnership also involves the development of EVs for future mobility.  
But while the Honda/GM partnership will be releasing new EV models by 2024, the Honda/Sony partnership meanwhile is targeting to release their first model by around 2025. 
All-in-all though, it appears that Honda is indeed gearing up for an electrified future. That's all well and good considering that many countries will be shifting their policies to favor electric cars in the coming years. 
For more car news and automotive industry updates, keep it here on the Philippines' largest automotive portal. 

Know more about Honda

Honda Cars Philippines, Inc. (HCPI) has a total of 10 passenger cars with no commercial vehicle offerings for the local market.
Starting at Php 658,000 the most affordable Honda model in the Philippines is the Honda Brio, while the CR-V is the most expensive model at Php 2,290,000. The current lineup consists of four body types including crossover/SUV, sedan, hatchback, and MPV. Crossover/SUV includes Honda CR-V and Honda HR-V. As for the sedan models, HCPI offers the Honda City and Honda Civic. Moving to hatchbacks, there's the Honda Brio and Honda City Hatchback. Last but not the least is the Honda BR-V is classed as an MPV.
At Philkotse.com, we provide you with the most up-to-date Honda Cars Philippines price list, along with promotions from all dealers, the best monthly installment program, prepaid, and cash discount on the Philippine market.
For more information about the Honda Cars Philippines price list 2023, we listed down the details below.

Cesar G.B. Miguel
Author