Honda Brio 2020: Subcompact of the year contender (A-Segment)
With 2019 coming to a close, we here at Philkotse will be nominating several vehicles as the top dogs in their respective categories. Here is one contender for the subcompact A-segment car of the year.
Honda Brio 2020: Subcompact of the year contender (A-segment)
Class-Leading Power
All-new CVT is sublime
The new redesign does away with the bug-eye look
Cheaper than the Mirage!?
Turns on a dime
Honda Brio 2020: Honda still knows how to make fun small cars
Honda has been criticized for moving its best selling cars like the Civic and City more upmarket and out of their traditional price points. With the 2020 Honda Brio, however, Honda spreads a wet blanket over that raging fire and proves that they can still make small, fuel-efficient and fun-to-drive cars that are more importantly, very affordable.
Watch our review of the Honda Brio and why we think it is the perfect city car!
Honda Brio 2020: The new kid has legs
The Honda Brio 2020 has the most power among almost its A-segment rivals. The L12B i-VTEC Inline 4 helps and dwarfs its 3 cylinder rivals. Power comes in a linear fashion thanks to Honda's CVT system.
People decry the loss of the 1.3l engine from the previous model but thanks to that transmission and weight reduction you will barely feel the power penalty. There is also a manual transmission option for those of us who prefer to row their own boat.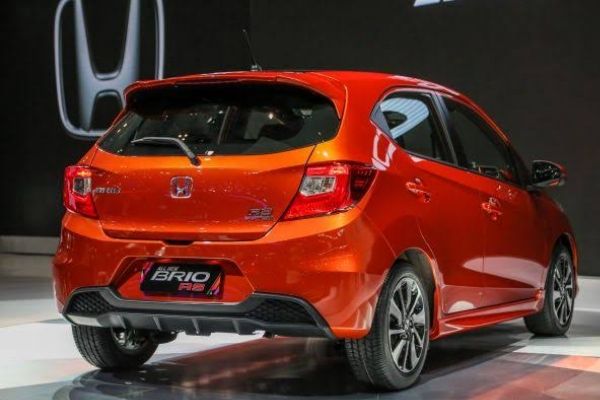 Honda Brio 2020 has an athletic, aggressive stance
The suspension settings have been tweaked as well as having an extended wheelbase. This enables the engineers to increase the spring stiffness without having to contend with a crashy ride feel characteristic of short wheelbase vehicles.
>>> Grab the chance to have a Brio at our Honda Promo.
Honda Brio 2020: Tiny on the outside, spacious inside
Honda knows that interior space, driving experience, and practicality should be the priority over design and performance. This doesn't mean that they cut corners at the latter aspect but they live by the axiom: "Man Maximum, Machine Minimum".
This philosophy guides Honda to keep engineering-focused to maximize interior space for passengers and minimize the space required for mechanical components. In this regard front, passengers enjoy great leg and headroom while the driver has just enough support for semi-spirited driving.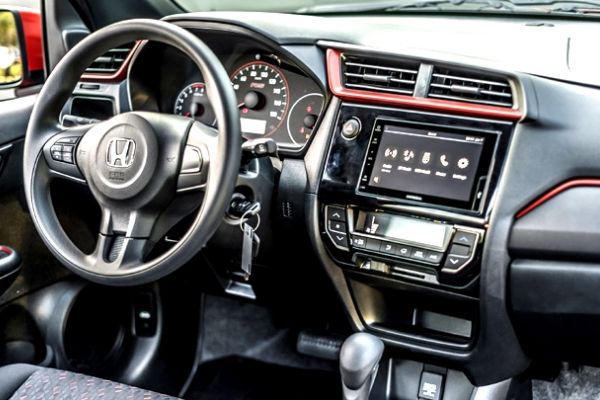 Honda stands by its Man Maximum, Machine Minimum Philosophy
Rear passengers might not have it as good as the front but if you keep rear passengers to 2 it is not a bad place to be in. The rear hatch gives ample space enough for a week's worth of groceries. Fold the rear seat down and you the Brio becomes a capable hauler.
>>> Another contender for A-segment awards: Toyota Wigo 2020: A-segment car of the year?
Honda Brio 2020: Honda answers back against the critics
Over the years, Honda has received much backlash for bringing their traditionally affordable offerings upmarket. The Civic, City, and Jazz are no longer entry-level cars and left Honda fans in the dark.
We relive Honda's glory only by buying second-hand cars and leave the new ones to unenthusiastic. The Honda Brio 2020 is Honda's way of pleasing fans who prefer bone-stock no-frills motoring. If you are looking for the spiritual successor of the old 90s Civic Hatchback or the First generation Jazz, you have it right here.
>>> Update the latest changes in Honda Brio Philippines price.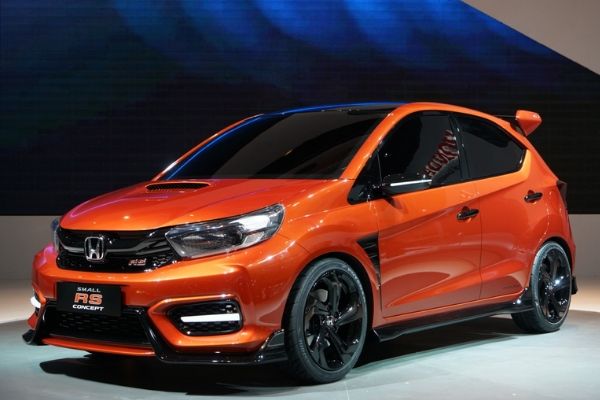 The Honda Brio is the spiritual successor of the old 90s Civic Hatchback
The 2020 Honda Brio has big shoes to fill, but it is poised to fill them in quite nicely and if emptying inventories of the Honda Brio and the line to get one early this year was any indication, it seems like the Filipino buyer is more than willing to give this a shot.
Follow us at Philkotse.com to find out how the Toyota Wigo stacks up against some tough competition for our Car of the Year Awards!

Author

Sleek, Sexy, Athletic and Fast. These are words that were never used to describe our resident claustrophobe Roy Robles. After spending 10 years counting other people's cash in banks, he is just happy to be at Philkotse.com. Catch his articles everyday and make sure to honk if you see him.