It is equipped with upgraded body kits.  
Geely Fairview is now offering an upgrade kit of sorts for the Geely Coolray. As a whole, this makes for a spicier version of the said crossover. It's called the Coolray GT Limited Edition, and it is a dealer-exclusive model that's only available at Geely Fairview.
The new Geely Coolray GT Limited Edition is exclusively sold by Geely Fairview
Like the Sport Limited variant released back in October 2021, the new Coolray GT Limited Edition gets some nice and sporty exterior upgrades. For instance, it gets a carbon fiber rear deflector as well as a carbon fiber front chin. These, of course, are lighter than the ones on the regular Coolray. 
It also gets a different set of wheels courtesy of XXR Wheels. These are made out of aluminum alloy, and they come in a unique deep concave design. Geely Fairview didn't provide the exact measurements for these wheels, but these are noticeably wider than the stock wheels. Of note, the Coolray GT Limited Edition is based on the Coolray Premium trim.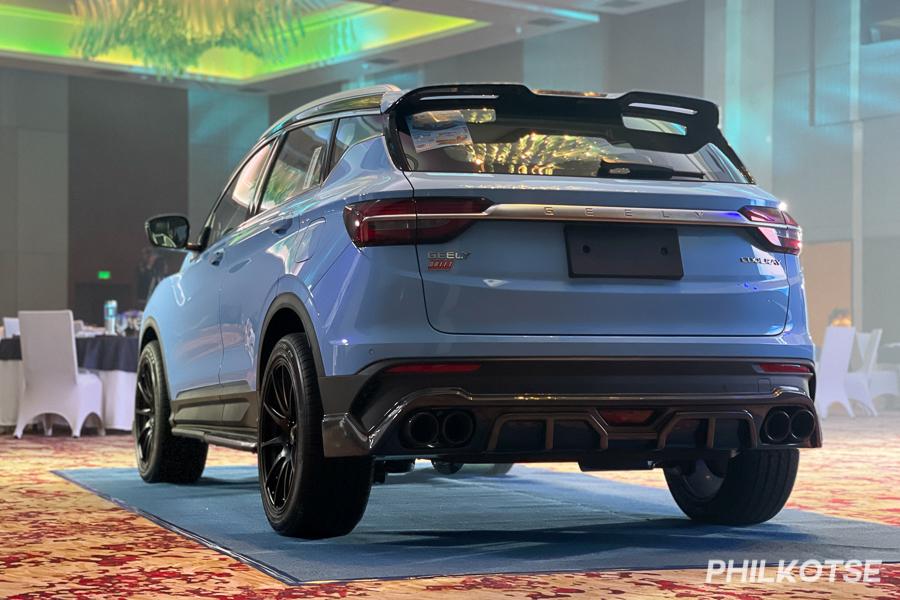 The Coolray GT Limited Edition from the rear
Going back to the rear of the Coolray GT Limited Edition, one can also spot that it has a different-looking exhaust top. To be exact, these ones on this new Coolray variant are a catback dual exit exhaust with carbon tips. 
The said exhaust system is made by Drift Xaust, a local exhaust system specialist whose products are race-engineered and designed to provide uncompromised performance. The Drift Xaust exhaust system then works in tandem with the Coolray GT Limited Edition's K&N intake.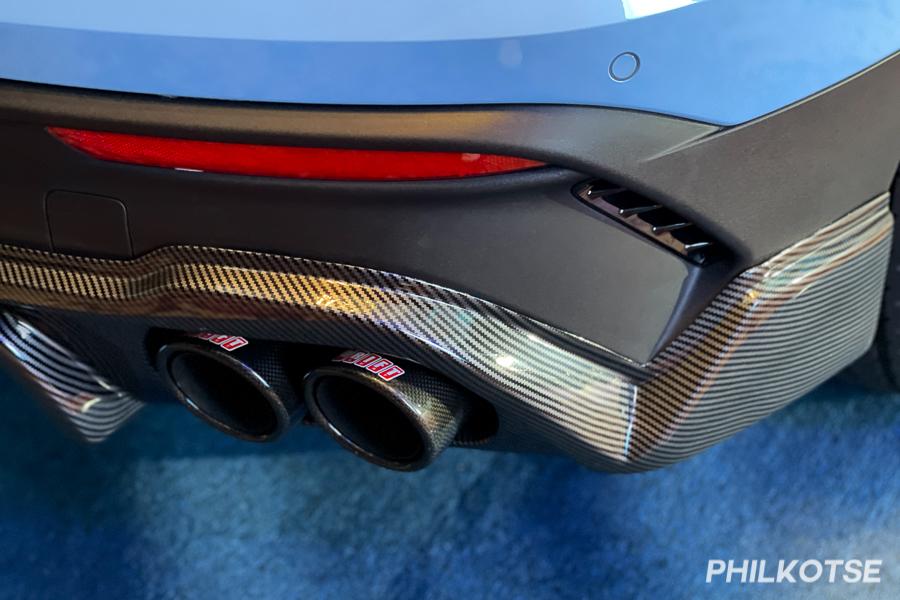 A closeup of its carbon rear diffuser and Drift Xaust catback carbon tip exhausts
Of note, the Coolray GT Limited Edition still uses the same 1.5-liter inline-3 gasoline engine, which on the standard Coolray can produce up to 177 horsepower and 255 Nm of torque. 
However, the dealer exclusive Coolray is fitted with a race chip bolt-on kit. Exact outputs are yet to be provided, but it is said to be able to deliver around 200 horsepower. That's a whole lot more horses, but do note that this can void the vehicle's warranty.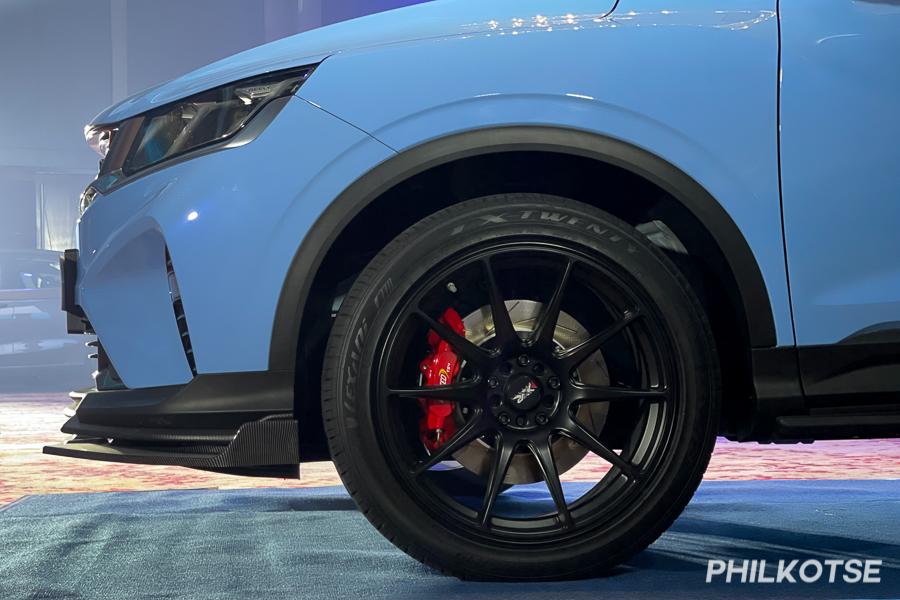 A closer look at the Coolray GT Limited Edition's wheels
Also, the costs for all the additional parts for the GT Limited Edition are ballparked at around Php 200,000. If placed on top of the price of the Coolray Comfort, that's around Php 1,198,000. Surprisingly, that's still pretty reasonable for the performance it is promising.
Where can one get the Coolray GT Limited Edition? Well, this trim is exclusively available from Geely Fairview. So better call, or pay the said dealership a visit to check it out. 
For more car news, keep reading here on the Philippines' largest automotive portal. 

Know more about Geely Coolray 2022

The Geely Coolray is a subcompact crossover. In the local market, this model has three variants with a price ranging from Php 1,073,000 to Php 1,269,000.
Under the hood of the Coolray is a 1.5-liter inline-3 turbocharged gasoline engine capable of making up to 177 horsepower and 255 Nm of torque. It is then linked to a seven-speed wet-type dual clutch gearbox sending power to its front wheels.
Size-wise, the Coolray is 4,330mm long, 1,800mm wide, and 1,609mm in height. It also has a wheelbase length of 2,600mm.
Locally, the Coolray competes against the likes of the Toyota Raize, Nissan Kicks, Hyundai Creta, Kia Seltos, Mazda CX-3, Honda HR-V, Chevrolet Tracker, MG ZS, among others.

Cesar G.B. Miguel
Author
Recent posts