This is thanks to its ever-reliable Tornado Series.
Foton Motor Philippines, Inc. (FMPI) has built quite a reputation in the country, more evidently in the local commercial vehicle (CV) segment. The Chinese car brand embraces the top spot in the Category IV (6-wheeler trucks), while maintaining the top three spot in the overall truck sales for 2021 so far.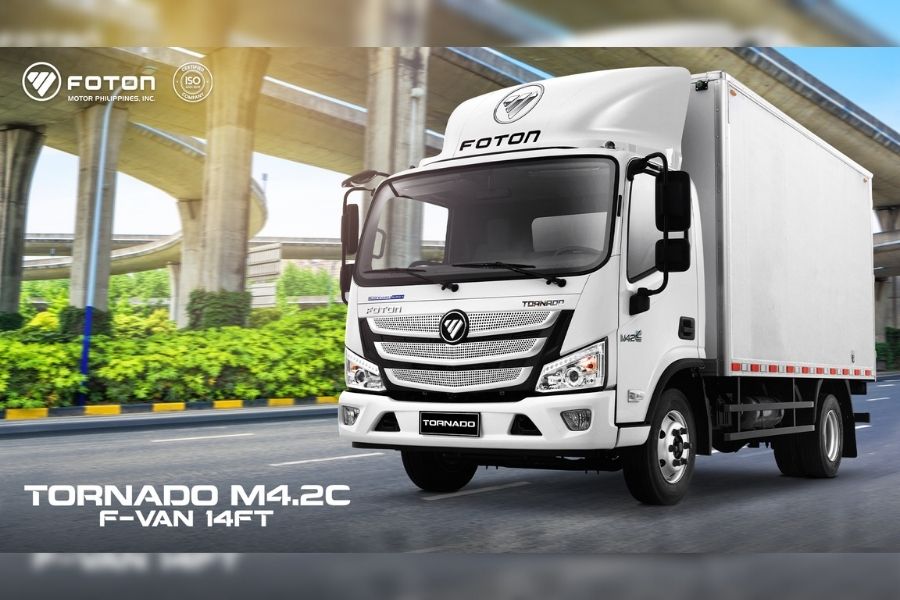 The Tornado Series provided dependable mobility to local businesses
There are various factors to consider as to how FMPI managed to accomplish the said feat. One of these is Foton's Tornado Series which is known to be the trusted partner by many entrepreneurs, from small to medium business enterprises and fleet partners. The Tornado Series accounts for 80.35 percent of the car brand's market sales.
FMPI also recorded a total sales growth of 109 percent for May 2021 compared to the same month last year, as per the report from the Chamber of Automotive Manufacturers of the Philippines, Inc. (CAMPI).
Categorized as Light Duty Trucks, the Foton Tornado Series is engineered to be a highly dependable choice that meets mobility requirements in various industries. Its trucks can be configured into a range of body configurations including Ref-Van, F-Van, Dropside, Water Tanker, Fuel Tanker, Self-Loader, and Crane Trucks.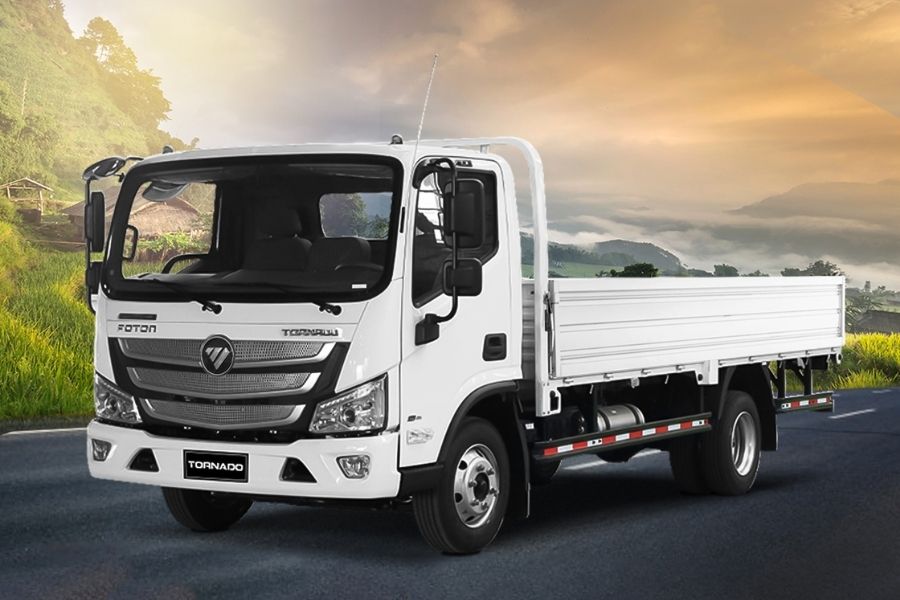 Foton Tornado Dropside variant
Technological advancements from world-renowned brands have been integrated into the trucks under the automaker's Tornado Series to produce world-class performance and top-notch features. These include American Cummins engines, German ZF transmissions, Bosch electronics, and WABCO air brakes. 
One of the most notable partners of FMPI that uses the Foton Tornado trucks in its business is the express delivery courier company J&T Express. Previously, FMPI celebrated the milestone of turning over a total of 500 Foton trucks to the courier company, further solidifying the partnership of the two companies since 2019.
"Supporting various industries, including the cold-storage requirements for the transport of the COVID-19 vaccines, inspires us to continue pursuing the country's mobility needs. We'll relentlessly defy obstacles and challenges to continue empowering Filipino lives," said FMPI President Rommel Sytin.
Visit Philkotse.com for more automotive news.

Know more about Foton Tornado 2023

The Foton Tornado Philippines 2023 is a series of light commercial vehicles that aims to assist Filipinos with their businesses. It is available in various body configurations including F-Van, Refrigerated Van, MPV, Dropside, Fuel Tanker, among others. As for pricing, the light commercial vehicle (LCV) is offered with a starting price of Php 755,000 for the 2E E3 Dropside and goes up to Php 1,690,000 for the 4.5C Telescopic Crane. Under the hood, two engine options are made available. One is the 2.8-liter Cummins ISF turbodiesel engine, while the other is a larger 3.8-liter Cummins ISF turbodiesel mill. Either a 5-speed manual or 6-speed manual transmission is connected to the engine.
In terms of dimensions, the Tornado has various body configurations. But the largest, which is the Tornado M5.2 F-Van, is 6,955 mm long, 2,270 mm wide, and 2,340 mm long, with a wheelbase and ground clearance rated at 3,800 mm and 234 mm, respectively. In the local market, this Chinese LCV goes up against the likes of the Isuzu N-Series and Hyundai HD36L,

Rex Sanchez
Author