Ford's latest crossover is earning initial rave reviews.dv
The problem with being early adopters, especially with cars, is that it makes you vulnerable to the initial kinks and glitches that come with a new release. Such an experience can easily slam the brakes on your enthusiasm, leaving you feeling both frustrated and shortchanged over your purchase.
All-new Ford Territory First Drive Review: Will it conquer the Philippine market?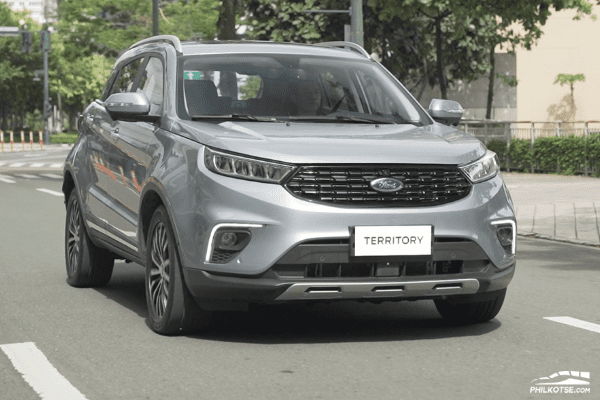 Ford's Territory crossover is getting glowing reviews from initial customers
However, if the car is well-built and lives up to (or even exceeds) your expectations, then the satisfaction of being among the first is magnified exponentially. Three of the Ford Territory's pioneer customers have found more than a few things to rave about on their new SUV.
>>> Related: Ford Territory Quick Drive Review: Locked & loaded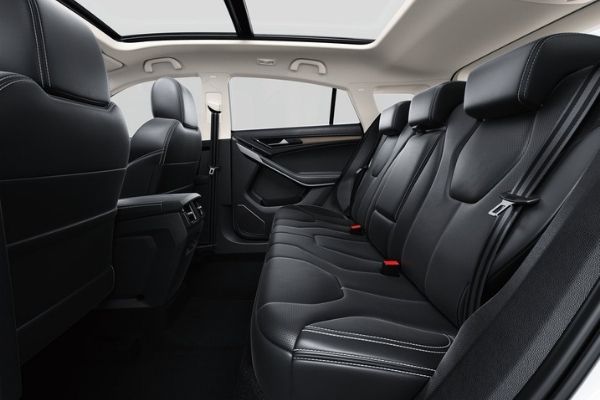 The spacious interior is one of the Territory's strengths
Mark Almero, a 29-year old working as a senior internal auditor, prioritizes getting the best value out of any purchase he makes. Not only is Mark among the first batch of customers to take a chance on the Territory, he's a first-time car owner as well. Mark's impressions of the Territory will definitely influence his future car decisions years down the line, so he wanted to make sure he was placing his bet on a winner.
"I read reviews, watched vlogs, compared specifications, and even joined car clubs online to really discover my car options," he said. "When I came across an article about the Ford Territory, it really piqued my interest because it has all the things I want in a car – luxurious interiors, safety and technology features, and the overall great design."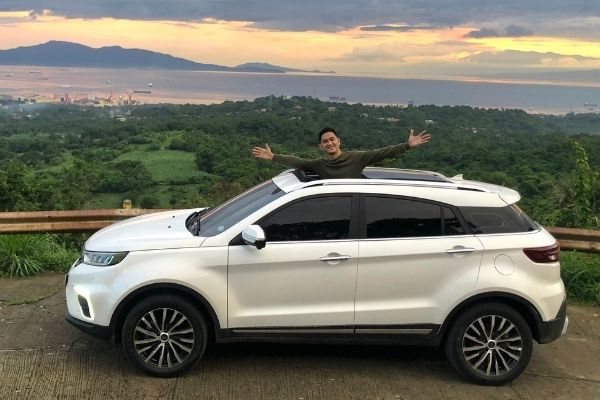 Mark Almero did plenty of research before deciding on the Territory as his first car
So far, it appears that Mark made the right choice. "I really enjoy using the 360-degree camera, touchscreen infotainment system, the moonroof, and all those little things that make my driving experience more enjoyable and convenient. I didn't know I needed them until I used them."
Eldin Reyes, a 43-year-old system administrator and father of two, has a bit more experience behind the wheel, so he knew what he wanted for his family's next car. "When my wife gave birth to our second son, we agreed that the new car should be more spacious and safer to drive. The Ford Territory is our second car and we basically use it if we want a more comfortable trip."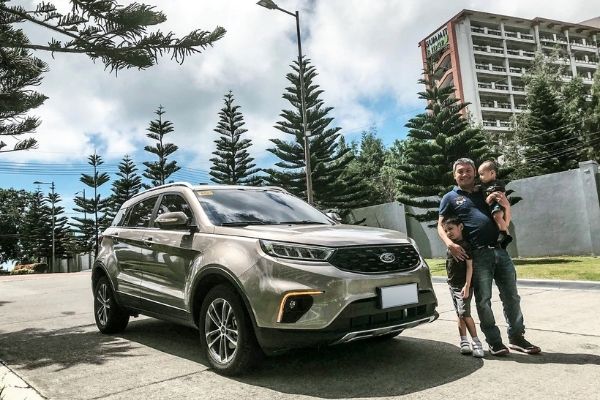 The Territory is ideal for Eldin Reyes and his growing brood
While the Territory's space appealed to the needs of Eldin's growing family, the vehicle's convenience features didn't escape his attention. "We also particularly like the auto brake hold function which proves useful especially when we're caught in traffic," he said.
For 32-year-old brand and advertising executive Kahlil Robles, the Territory's compact form belies the generous interior space as well as the number of features packed into it. Having recently gotten married, he's planning to start his own family soon, and the Territory arrived in the market at the right time.
>>> Related: Ford Territory debuts with overflowing specs at an affordable price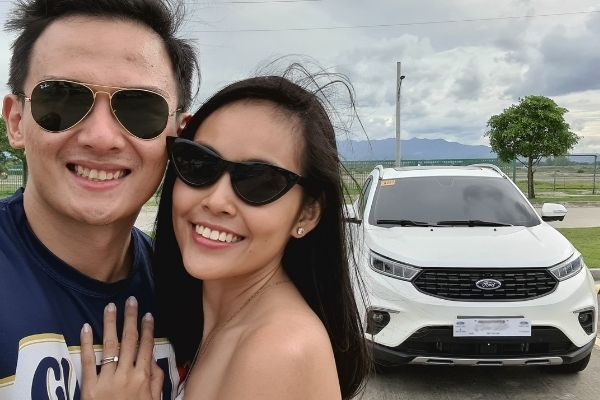 Khalil Robles saw the Territory as the perfect excuse to upgrade to a bigger vehicle
"I've been driving a sedan for almost a decade now. When I got married, I found the perfect opportunity (and more reasons) to finally invest in a bigger car that will best serve both my needs and my family's," he explains. Everything Kahlil needed in an SUV, he found in the Territory.
"Its sleek interiors and body caught my eye at first, but looking closely at its features, especially the 360-degree camera and the panoramic moonroof, I knew right then and there that I had to get it."
If the stories of Mark, Eldin, and Kahlil are any indication, future Ford Territory owners can look forward to a unique SUV experience. For more information, check out our list of  Ford Territory 2022 price Philippines.
Get more perspectives from real-life car owners at Philkotse.com.

Know more about Ford Territory 2022

The Ford Territory is a five-door, five-seater, compact crossover for the Philippine market. Locally, this model has two variants; the Territory Trend, and the Territory Titanium+. Ford Territory 2022 price Philippines starts at ₱1,277,000 for the entry-level Trend 1.5 EcoBoost CVT, while the top-of-the-line Ford Territory Titanium+ 1.5 EcoBoost CVT is priced at ₱1,310,000
Powering both trims of the Ford Territory is a 1.5-liter inline-4 EcoBoost gasoline engine. At maximum, this four-banger can make up to 141 horsepower and 225 Nm of torque. Power is then sent to its front wheels through a continuously variable transmission.
Size-wise, the Ford Territory Philippines is 4,580mm long, 1936mm wide, and 1,674mm in height. It also has a wheelbase length of 2,716mm, and a ground clearance of 180mm.
Locally, the Territory 2022 competes against the likes of the Geely Coolray, MG RX5, Chery Tiggo7 and Tiggo7 PRO, and the Toyota Corolla Cross.

Joseph Paolo Estabillo
Author