You might want to check with your Ford dealer to be sure.
The Ford Mustang is arguably the world's most recognizable pony car, but owners may have to rein in their steeds from the open road – for now, at least.
The world's favorite pony car needs some fixing at the stable
Ford has issued a recall advisory for over 38,000 Mustang units on account of a faulty brake pedal bracket assembly, in line with a report issued by the U.S. National Highway Traffic Safety Administration (NHTSA). The carmaker has not provided specific Vehicle Identification Numbers (VIN) for the recall, only saying that it covers 2020 models equipped with an automatic transmission, and applies to both coupe and convertible body styles.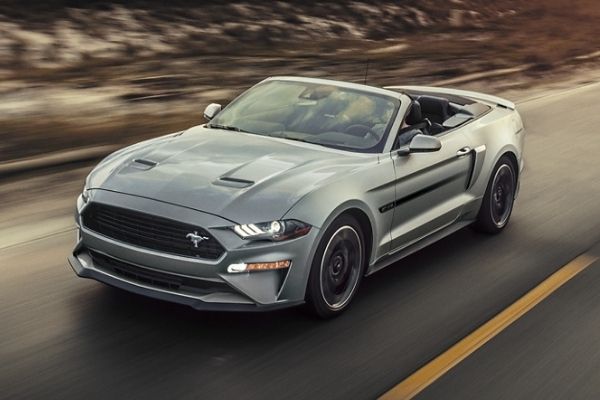 Both coupe and convertible body styles are covered by the recall
According to the Blue Oval, the nylon bracket used on the brake pedals was replaced by one made of polypropylene for Mustangs built between March 4, 2019 and Aug. 13, 2020. Citing "insufficient design margins", Ford says that the brake pedal bracket could fracture during sudden braking, compromising the car's stopping power. So far, there have been no reports of accidents or injuries resulting from the defect, but Ford isn't taking any chances.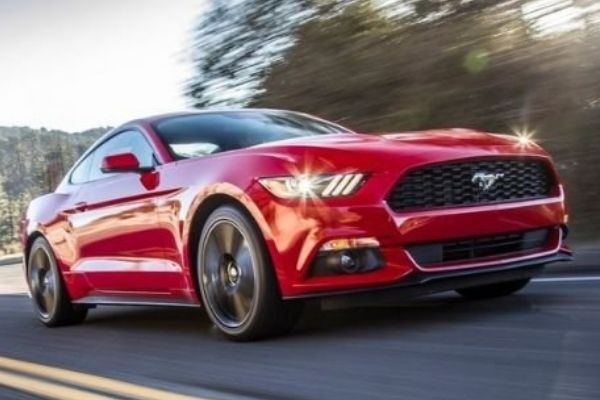 Owners of PH-spec units should get in touch with their respective dealerships
Given that all current Mustangs trace their origins to the same assembly line in Dearborn, Michigan, it's very likely that PH-spec Mustang units are included in the recall. Ford has alerted its dealerships to the potential problem, and notices will be mailed out to owners by November. The pedal bracket assembly will be replaced in dealerships at no charge to the customer.

NHTSA also issued an earlier recall for 2020 Mustangs last May, involving the front-facing camera which could have been misaligned at the factory. This poses a risk of compromising safety features relying heavily on the camera such as pre-collision assist, adaptive cruise control, lane-keeping assist, and automatic high-beam headlamps.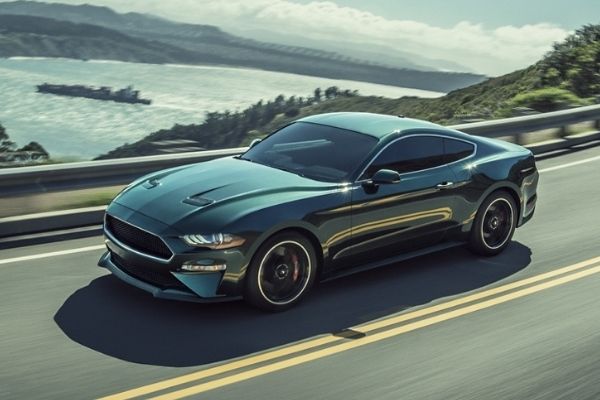 This isn't the first recall issued for 2020 Mustangs this year
Manual-transmission Mustangs also have their own share of problems. Following Ford's hefty payout to Focus and Fiesta owners in the U.S. over the PowerShift transmission fiasco, the company is facing another class-action suit, this time over allegedly defective Getrag gearboxes on Mustang six-speed manual variants. Owners of 2011-2020 Mustang and Mustang GT trims claim that Ford has not done enough to address the flaw for nearly a decade. Ford counters that the problem is a result of normal wear and tear, and blames "abusive" Mustang owners for such issues.  

We go full-throttle on the latest automotive news at Philkotse.com.
Know more about Ford Mustang 2021

<p>Ford&#39;s famous pony car is now in its sixth-generation model and is available in the Philippines in four variants. This includes the&nbsp;Mustang EcoBoost 2.3-liter Premium AT,&nbsp;&nbsp;Mustang GT 5.0 Premium Fastback AT,&nbsp;Mustang GT 5.0 Premium Convertible MT, and the&nbsp;Mustang GT 5.0 Premium Convertible AT. All of these Mustang variants are rear-wheel-drive, and either uses a six-speed manual transmission, or a ten-speed automatic transmission. There are two avialable engine options for the Philippine-spec Mustang. The first is a 2.3-liter EcoBoost inline-4 gasoline engine capable of producing up to 310 horsepower and 475 Nm of torque. The second, more powerful engine is a 5.0-liter V8, which can churn out 460 horsepower and 569 Nm of torque.&nbsp;</p>

Joseph Paolo Estabillo
Author
Recent posts