It's easy to check if you're affected, and just as quick to get it repaired.
On June 4, 2020, Ford Australia issued an official recall of around 21,000 Ford Ranger and Everest units. The problem lies in the 10-speed automatic transmission of these utility vehicles.
According to various media sources in the Land Down Under, a potential failure of fluid pump gears within these automatic gearboxes could cause loss of hydraulic fluid pressure. This, in turn, could lead to transmission malfunction, leaving Ford Everest and Ranger owners stranded.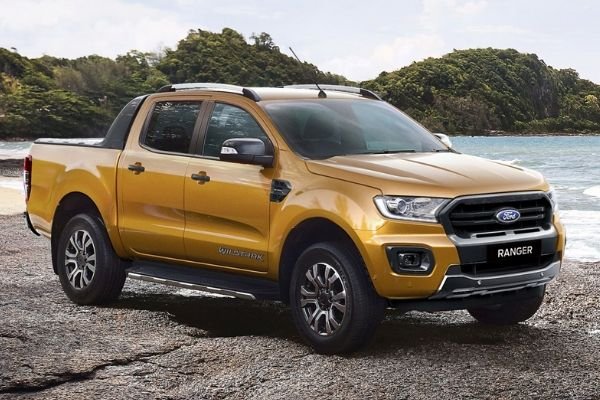 The Ford Ranger Wildtrak 2.0-liter Bi-Turbo equipped with a 10-speed automatic gearbox
Of note, only top-spec 2.0-liter variants of the Ford Ranger Wildtrak (and Ranger Raptor) and Everest Titanium are equipped with the 10-speed automatic transmissions locally, which, by the way, was co-developed with General Motors. Other variants are either equipped with a 6-speed automatic or manual gearboxes. The Mustang, on the other hand, isn't affected by the recall despite carrying the same slushboxes.
The news of the massive recall prompted us to reach out to Ford Philippines to check if local units of Ranger and Everest are affected by the said transmission issues. Take note that Ranger, Ranger Raptor, and Everest units sold in Australia and the Philippines are both manufactured in Thailand.
In an official statement, Ford PH advised the following:
We're currently notifying owners of Ranger and Everest vehicles in the Philippines covered by the recall program. Additionally, Ranger and Everest owners can check our Field Service Action Tracker at www.ford.com.ph/owner/field-service-actions/ to see if their vehicle is included in this recall. The service required will take one half day and repair costs will be covered by Ford.
So, there you have it. If you're among those who own the latest versions of the Ford Ranger Raptor, Ranger, and Everest equipped with a 2.0L engine, both single-turbo and bi-turbo, make sure to check the mentioned tracker to see if you're affected. And, as always, don't hesitate to contact your dealership for further verification.
Contrary to the popular mindset, recalls aren't bad as these are preventive measures ensued by manufacturers to ensure the safety of their customers. Besides, the process is virtually quick and easy, so it's better to get your affected vehicle checked and repaired before an actual problem sets in.
For more advisories like this, visit Philkotse.com.
Know more about Ford Ranger

The Ford Ranger received numerous facets and practicality and is one of the long-running in the segment of pickup trucks. Still, it has changed a lot in recent years, and today, it is equipped with proper SUV features, truck muscularity, spacious cabin, car drivability, and the like. The sport-themed oriented urban truck was intended for the buyer's active lifestyle. Hence, the Ford Ranger is also utilized as a lifestyle 'weekend' SUV aside from being just a pickup car. The robust and multi-talented platform is common for both Ford Ranger and Everest, the latter is considered one of the leading SUVs in its respective segment. The Ford Ranger is equipped with 2.5-litre and 3.0-litre Dura TORQ TCDi diesel engines that supply high values of power and torque as well as better mileage. The Ford Ranger features enough room and additional space at the back for either business or personal purposes. The double cabin pickup truck comes with on-road agility, together with its competent handling and reasonable off-roading capability with a 4x4 mechanism. Moreover, the Ford Ranger features top-class safety features and competes with the types of Isuzu D-Max, Toyota Hilux, Chevrolet Colorado and, Mitsubishi Strada. Furthermore, it is showcased in a total of seven exterior paint options.