It showed the biggest power loss among three variants tested.
The 2023 Ranger Raptor has been marketed and anticipated as being the flagship of Ford's midsize pickup range in terms of power. While this assertion largely holds true on paper, the actual results might not be what it seems. 
2023 Ford Ranger Raptor V6, Wildtrak V6 & Wildtrak bi-turbo dyno tested
A video by Australian automotive website Car Expert shows three current model Ranger units mounted on a chassis dynometer or dyno. This is for purposes of testing their respective power and torque outputs compared to the Blue Oval brand's publicity materials. All vehicles were subjected to a rolling road dyno with two-wheel-drive engaged, locked in 2H and with stability control disengaged. 
The Ranger Raptor, hailed as a juggernaut of 392 horsepower and 583 Nm of torque by virtue of its 3.0-liter twin-turbo gasoline V6, considerably fell short of the hype. Dyno testing revealed that the rig made only 273 horsepower and 535 Nm of twist, the biggest discrepancy among those tested with a power loss of 30 percent.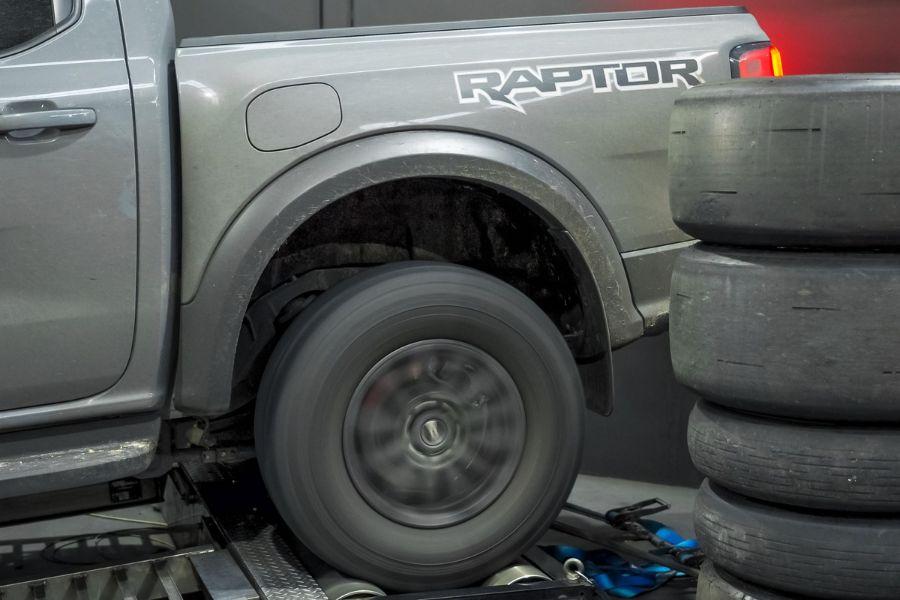 The results don't quite line up with the hype [Image: Car Expert] 
Meanwhile, the Ranger Wildtrak's claim of 247 horsepower and 600 Nm of torque was also subjected to scrutiny. After dyno testing, its 3.0-liter turbocharged diesel V6 power unit was shown to produce just 212 horsepower and 540 Nm of torque, representing a 14 percent power bleed. 
For the Ranger Wildtrak equipped with the 2.0-liter bi-turbo inline-four diesel, Ford advertises it as having 206 horsepower and 500 Nm of torque. Dyno testing showed that it only made 170 horsepower and 460 Nm of twist, for a power loss of 18 percent.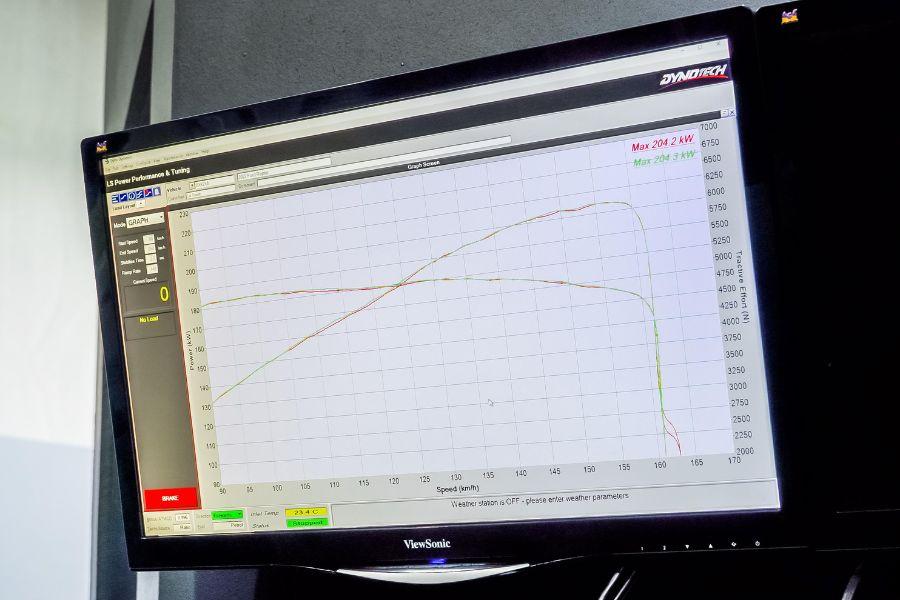 Carmakers typically measure output at the flywheel without taking driveline losses into account
Automakers normally measure power and torque at the engine's flywheel, before drivetrain losses shear away at those figures until the final output at the tires when they make contact with the ground. The decrease in power is not so significant on units with a manual transmission, but as it stands, Ford ditched the stick shift in favor of a 10-speed automatic for Australian releases of the 2023 Ranger.    
We continue to power your knowledge with more industry news at Philkotse.com. 

Know more about Ford Ranger 2022
The 2023 Ford Ranger is a 4x4 or 4x2 pickup truck. It is the latest version of the said model, and as of its launch in the Philippine market, it has a total of eight different variants.
These are the top-spec Wildtrak 4x4, Wildtrak 4x2, Sport 4x4, Sport 4x2, XLT 4x2, XLS 4x2 AT, XLS 4x2 MT, and the entry-level XL 4x4. As of 2022, prices for these trims ranges from php 1,198,000 to Php 1,885,000.
Under the hood of the new Ranger are two-different diesel mills. For the Wildtrak 4x4, it uses a 2.0-liter biturbo that can churn out 210 horsepower and 500 Nm of torque. It is also the sole trim that uses a 10-speed automatic tranny.
The rest of the all-new Ranger then gets a 2.0-liter turbodiesel that can produce up to 170 horsepower and 405 Nm of torque. Only the XLS 4x2 and the XL 4x4 may come with a six-speed manual. The other non-biturbo trims then use a six-speed automatic.
Size-wise, the all-new 2023 Ranger is 5,370mm long, 1,918mm wide, and 1,884mm in height. They also offer a wheelbase length of 3,270mm, and a ground clearance of 235mm.
Locally, the 2023 Ford Ranger faces the Toyota Hilux, Nissan Navara, Mitsubishi Strada, Isuzu D-Max, Mazda BT-50, etc.

Joseph Paolo Estabillo
Author