Ford Ranger Raptor scores back-to-back.  
The 2020 Ford Ranger Raptor is named the Best Pickup truck in the Philippines for the second consecutive year. The Ranger Raptor is given the back-to-back title in the 16th C! Awards, organized by local publication C! Magazine.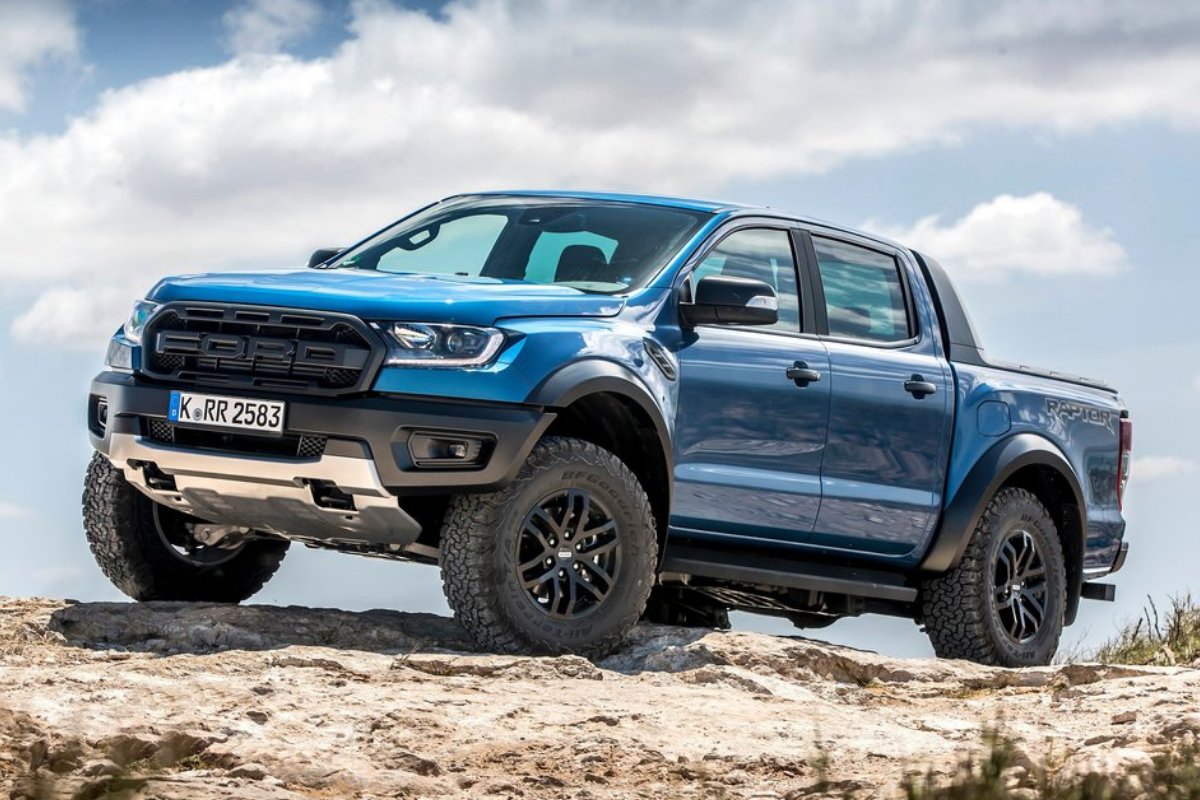 2020 Ford Ranger Raptor
The Ford Ranger Raptor is a performance truck that's equipped with a 2.0-liter bi-turbo diesel engine that puts out 210 hp and 500 Nm of torque. The engine is mated to a 10-speed automatic transmission. It also comes with Fox shock absorbers that give the Ranger Raptor the ability to drive through rough terrain at high speeds.
Moreover, Ford's performance pickup truck is integrated with a Terrain Management System that offers six preset driving modes at the turn of a dial. It includes driving modes such as Sport, Weather, Mud/Sand, Rock Crawl, Normal, and Baja. The Baja driving mode is probably the most notable among the six pre-set options as it allows the Ranger Raptor for high-speed desert running.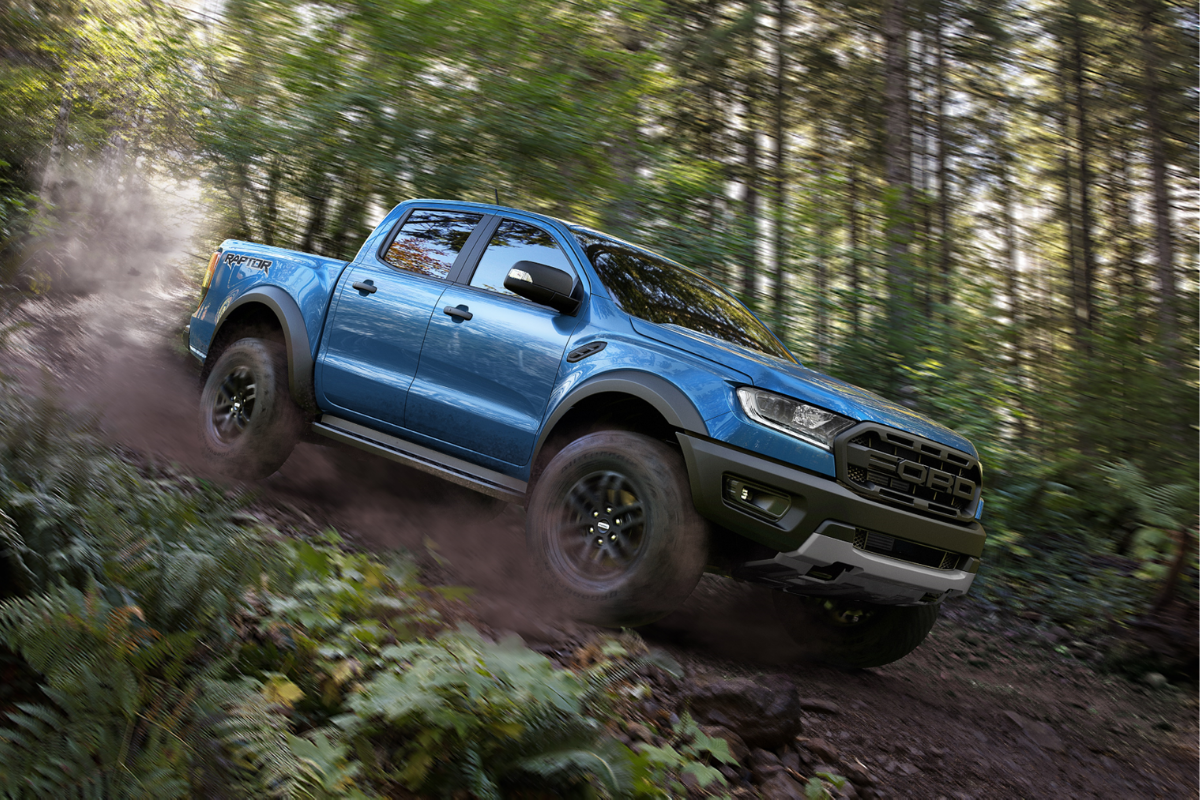 The Ford Ranger Raptor can drive through almost any terrain
As such, the Ford Ranger Raptor managed to get the attention of the local market. Ford Philippines said that 10,000 units of the Ranger Raptor have been released since its launch to the market in 2018. The Philippine market also holds a 64 percent share in the ASEAN region in regards to the total sales of the Ranger Raptor. The 2020 Ford Ranger Raptor comes with a sticker price of Php 1,998,000.
On the other hand, the Ford Everest is named the Best Midsized SUV by C! Magazine. Of note, the Ford Everest won as best midsize ladder frame SUV in 2019. Aside from the Ranger Raptor and the Everest, other Ford vehicles such as the Ranger and the Mustang received respective accolades.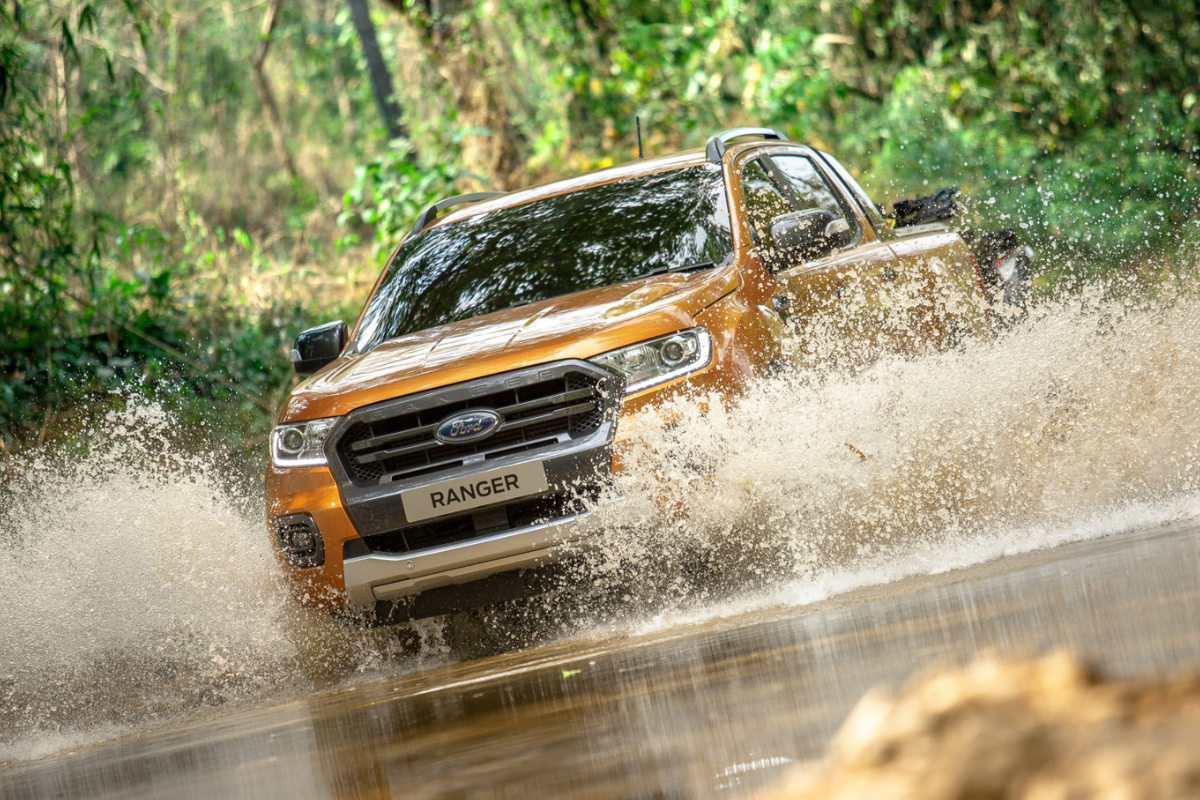 2020 Ford Ranger
The Ford Ranger won Best in Design and Best in Safety Features for the pick-up category in the 2020-2021 Auto Focus Media's Choice Awards. Meanwhile, the Ford Mustang took home the Standard Sports Car of the Year award in the 2020-2021 Auto Focus People's Choice Awards (Models of the Year).
Visit Philkotse.com to read more of the latest in the automotive industry.
Know more about Ford Ranger Raptor 2021

<p>The Ford Ranger Raptor is the brand&#39;s entry to the pickup truck segment in the Philippines. This truck is fit for those who think the <a href="https://philkotse.com/ford-ranger-price-philippines" title="Ford Ranger Philkotse Car Guide">standard Ranger</a> does not have enough fearsomeness. It comes with black composite material fenders and a frame-mounted bumper,&nbsp;while the grille features an enlarge Ford typography that is different from the standard model.</p> <p>For quite some time, the pickup truck&nbsp;was being teased in the Philippine market. Ford Philippines promised that the Ranger would have a more powerful option as Ford thought the standard Range is too plain for the local market. As such, the Blue Oval company&nbsp;decided to improve the model&#39;s power figures and volume and provide beefier bodywork and tires, hence the Raptor.</p> <p>The American automaker provided several color options for the Ford Ranger Raptor. These colors include Shadow Black, Race Red, Frozen White, Conquer Grey, and Lightning Blue. As for the engine, the truck is only available with a&nbsp;2.0L Bi-Turbo diesel engine that is partnered with a 10-speed automatic transmission.</p>

Martin Aguilar
Author