If you're planning to get a Ranger Raptor, now is the best time.
For those seeking to buy a Ford Ranger Raptor pickup truck this July, you'll be glad to know that Ford Philippines has launched the Ranger Raptor Premium Care Program. This is a pretty sweet deal because it provides a worry-free ownership package valued at Php 100,000.
Ford Philippines managing director, PK Umashankar also says that:
"Ranger Raptor Premium Care is the first-of-its-kind program available in the market today. With this innovation, we continue to enhance the Ford ownership experience by giving customers a worry-free package with their Ranger Raptor pickup truck for the next five years."
That's right, customers who will buy a Ranger Raptor until July 31, 2020 will get a five-year vehicle warranty (additional two years to the standard three-year warranty), five-year emergency roadside assistance (ERA), and best of all, a five-year scheduled service maintenance package (SSP).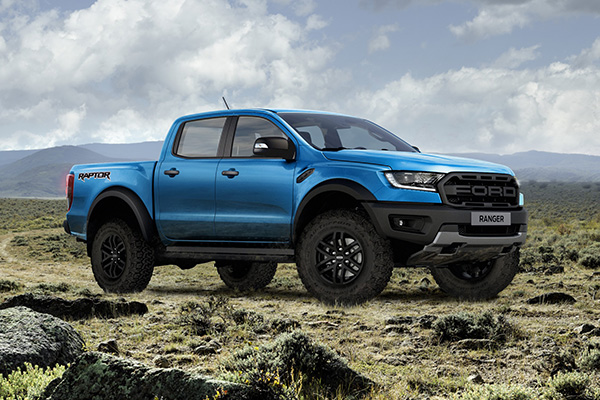 Want a Raptor? You planning of getting one? Now might be the best time to do it
With regards to the SSP, it's free for up to five years or 50,000 kilometers whichever comes first. Parts and labor costs are included for the periodic maintenance service of the Ford Ranger Raptor. So this means a customer does not need to pay for labor and parts for the specified PMS intervals.
Next up is the 2-year extended warranty, which will apply after the three-year standard warranty runs out. Note that it's five years or 150,000 kilometers. Be glad to know however that the warranty covers all the crucial stuff like the Ranger Raptor's transmission, engine, suspension, brakes, steering, and more.
And lastly, there's the premium three-year roadside assistance, which is also provided to buyers of the Ranger Raptor this month. The said package works by providing Raptor owners access to fast and reliable help on the road.
The five year ERA also has a towing service with unlimited mileage (to the nearest dealership), Php 20,000 worth of medical coverage, Php 10,000 coverage to enable you to continue your journey, free five liters of free fuel delivery if you run out in the middle of nowhere, and a Php 5,000 coverage if somehow you managed to fill your Raptor with the wrong fuel.
>>> Related: Ford Ranger Raptor 2020 Philippines Review: Trigger Warning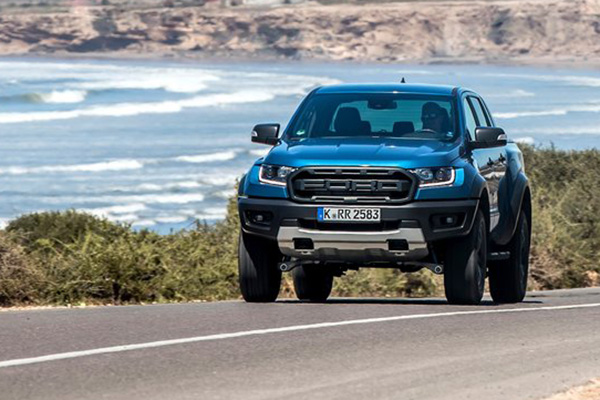 This is particularly useful if you're planning on using the Ranger Raptor constantly on long road trips
With this very comprehensive package, the already attractive Ford Ranger Raptor has undoubtedly become more enticing than ever before. Note that as we've said, these offers from Ford are only available to customers who will acquire a Ranger Raptor until July 31, 2020.
For more news about the latest promos, keep reading here on Philkotse.com.
Know more about Ford Ranger Raptor 2021

<p>The Ford Ranger Raptor is the brand&#39;s entry to the pickup truck segment in the Philippines. This truck is fit for those who think the <a href="https://philkotse.com/ford-ranger-price-philippines" title="Ford Ranger Philkotse Car Guide">standard Ranger</a> does not have enough fearsomeness. It comes with black composite material fenders and a frame-mounted bumper,&nbsp;while the grille features an enlarge Ford typography that is different from the standard model.</p> <p>For quite some time, the pickup truck&nbsp;was being teased in the Philippine market. Ford Philippines promised that the Ranger would have a more powerful option as Ford thought the standard Range is too plain for the local market. As such, the Blue Oval company&nbsp;decided to improve the model&#39;s power figures and volume and provide beefier bodywork and tires, hence the Raptor.</p> <p>The American automaker provided several color options for the Ford Ranger Raptor. These colors include Shadow Black, Race Red, Frozen White, Conquer Grey, and Lightning Blue. As for the engine, the truck is only available with a&nbsp;2.0L Bi-Turbo diesel engine that is partnered with a 10-speed automatic transmission.</p>

Cesar G.B. Miguel
Author