We are all waiting for an official confirmation from Ford.
Last week, Ford leaked its first official teaser for the imminent Ford Mustang Shelby GT500 2019. According to a post on Mustang6G, a news and forum blog for Mustang fans, the super car is scheduled to debut in the Chicago Auto Show early next month as the Blue Oval has a tradition of presenting its fast cars in the Windy City.
In detail, the deleted article suggested that the car should debut on the first day of the show on February 8. However, this article was taken down over last weekend and organizers from the said event also clarified that the mentioned above information was posted "in error". The name of the model is also no longer included in the list of Vehicles on Display and Debut Vehicles on the official website of the event.
>>> Related post: Ford Mustang Shelby GT500 2019 leaked teaser video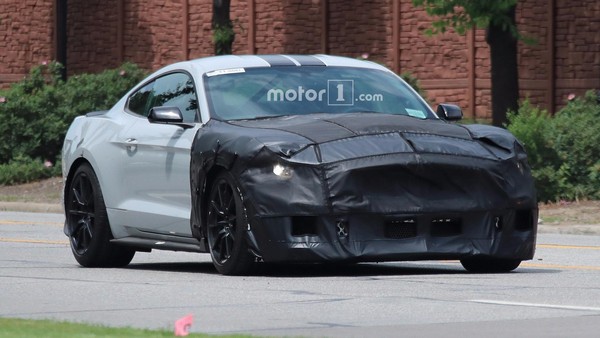 The upcoming pony car will be driven by 5.2L supercharged V8 engine
Thereby, the Ford Mustang Shelby GT500 2019 debut date still remains unclear at the moment. Philkotse.com will keep you updated with the latest car news in the upcoming days as soon as more details arise from the auto manufacturer.
The All-New Mustang Shelby GT500: The Legend Returns | Mustang | Ford
While the all-new 2019 GT500 will be powered by the same 5.2L supercharged V8 engine found in the Shelby GT350 and GT350R, it is able to deliver more than 522 kilowatts (700 horsepower). What's more, rumor suggests that the supercharger alone will feature a 2.6-liter displacement which enables it to produce up to 559 kW (750 hp). Besides, the vehicle is also expected to come equipped with 10-speed automatic transmission from Ford F-150 Raptor.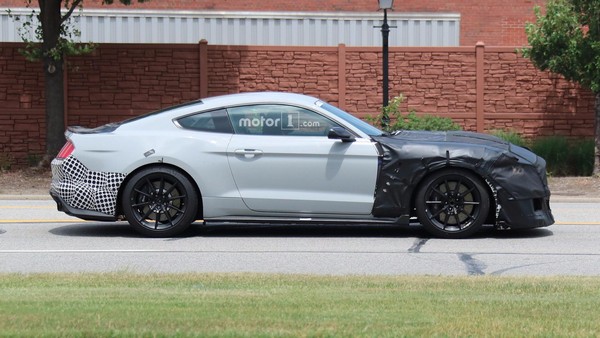 It is claimed to deliver more than 522 kilowatts (700 horsepower)
Furthermore, coming with 3.5L V-6 EcoBoost, the new 2019 Shelby GT500 is appreciated as the most powerful production vehicle of Ford, even stronger than the Ford GT supercar.
>>> Read more: Ford Mustang Shelby GT500 2019 leaked 5.2L supercharged engine
Know more about Ford Mustang 2021

<p>Ford&#39;s famous pony car is now in its sixth-generation model and is available in the Philippines in four variants. This includes the&nbsp;Mustang EcoBoost 2.3-liter Premium AT,&nbsp;&nbsp;Mustang GT 5.0 Premium Fastback AT,&nbsp;Mustang GT 5.0 Premium Convertible MT, and the&nbsp;Mustang GT 5.0 Premium Convertible AT. All of these Mustang variants are rear-wheel-drive, and either uses a six-speed manual transmission, or a ten-speed automatic transmission. There are two avialable engine options for the Philippine-spec Mustang. The first is a 2.3-liter EcoBoost inline-4 gasoline engine capable of producing up to 310 horsepower and 475 Nm of torque. The second, more powerful engine is a 5.0-liter V8, which can churn out 460 horsepower and 569 Nm of torque.&nbsp;</p>
Recent posts