The two larger Ford trucks are towering over the Maverick.
After Ford's announcement that it will shift its focus to manufacturing SUVs and trucks moving forward, its lineup significantly grew over the years. One of the results of its big transformation is the 2022 Ford Maverick which was introduced by the car brand as a compact hybrid pickup truck.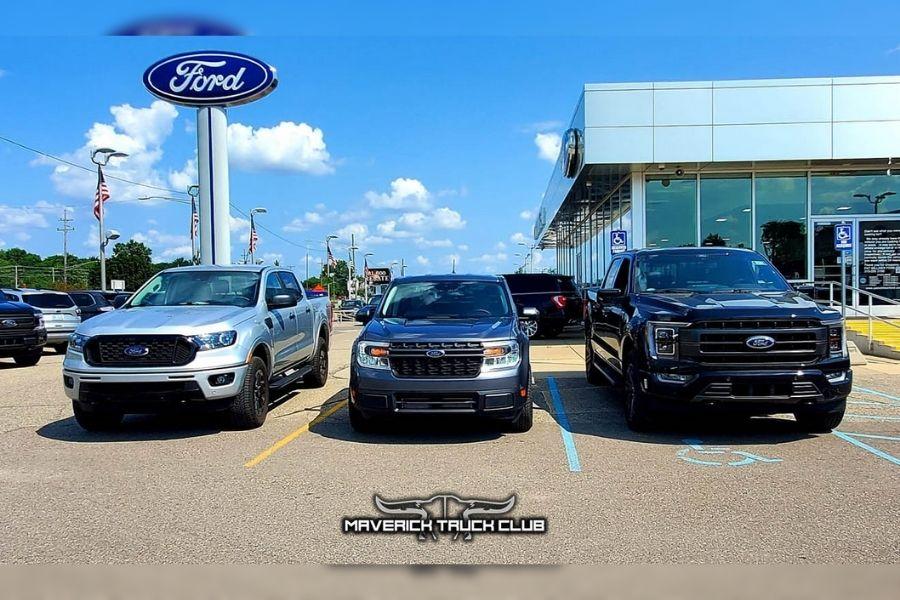 The Maverick with the Ranger and F-150 [Photo: Maverick Truck Club]
To give a perspective on how compact the newest Ford truck really is, Maverick Truck Club posted on its forum a size comparison between the Maverick, Ranger, and F-150. At first glance, the compact size of the Maverick is pretty apparent when it is parked next to its larger truck siblings.
The Ford Maverick comes with a measurement that spans 5,072mm in length, 1,844mm in width, and 1,745mm in height. This means that the truck is 282mm shorter, 16mm narrower, and 76mm lower than the Ranger. With those numbers in mind, the Maverick is clearly way smaller than the F-150 full-size pickup truck.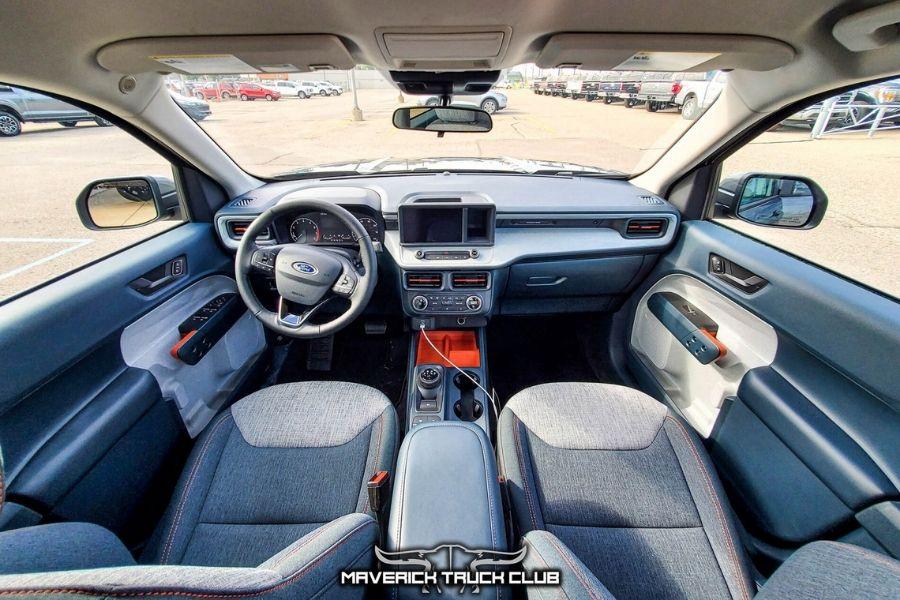 A lifestyle truck offering from the Blue Oval company [Photo: Maverick Truck Club]
However, the new pickup truck's compact size shouldn't be seen as a disadvantage. In fact, it is expected to grow the pickup truck market as it should attract car buyers who are looking for a compact vehicle for the city. Compact vehicles will help drivers fit into tight parking spaces, as well as move around town easier.
Unlike most pickup trucks, the Ford Maverick is designed with a unibody chassis which generally provides better ride comfort than those with a ladder-frame chassis. This makes the new model more of a lifestyle truck than a workhorse. It aims to change the minds of car buyers who never before considered getting a truck.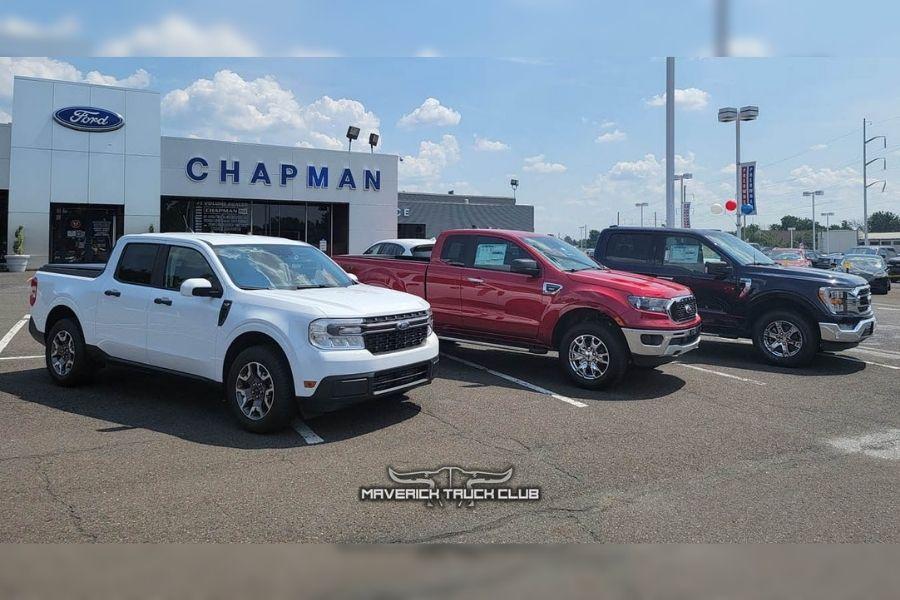 The Ford Maverick expands the brand's truck lineup [Photo: Maverick Truck Club]
Ford has opened reservations for the 2022 Maverick in the U.S. market with a starting price of USD 19,995 (around Php 1,008,837). As of this writing, Ford Philippines hasn't put out a word whether it will add the new compact truck to the local lineup or not. Regardless, one can say that the Maverick makes sense on Philippine roads due to its compact nature.
Visit Philkotse.com for more automotive news.

Rex Sanchez
Author
Recent posts