The F-150 is a returnee, while the Ram 1500 has been here all along.
Full-size pickup trucks are awesome. They're the large examples of pickup trucks, meaning they have better interior space compared to their midsize brothers, and better cargo space on their beds.
2020 Ford F-150: The return to the Philippine shores – Quick Look
And due to their size, they are also powered by large displacement engines that make oodles of torque making them better at towing, better at carrying cargo, and potentially even better at going up to speed on the highway.
If you aren't living under a rock, the full-size Ford F-150 has just made its return to Philippine shores a couple of days ago. But did you know that even before the big, bad Ford pickup's return, there was already a full-size pickup truck model that you can buy here in the Philippines? That's right, we're talking about the Ram 1500.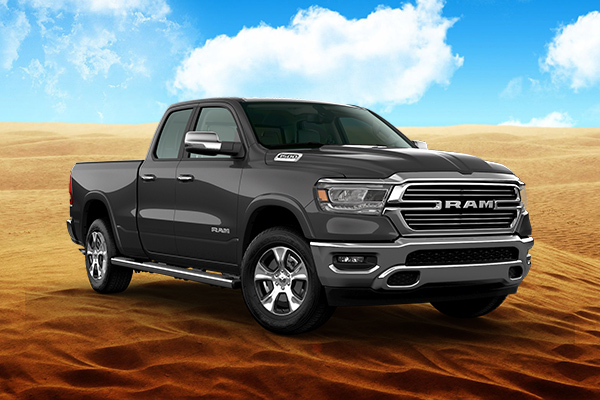 The Ram 1500 is less angular than the F-150 but it is by no means less macho
Ram 1500 vs Ford F-150: It's going to be a tough battle
With the return of the Ford F-150, the Ram 1500 is indeed facing a tough rival. But note that the Ram 1500's two variants; the Laramie Crew Cab, and the SLT Crew cab, does have several things going for it to match the competition.
For starters, the Ram 1500, both the V6 SLT and the Laramie Crew Cab does not make use of forced induction. This is unlike the twin-turbo V6 EcoBoost engine that the F-150 uses, which while more powerful, is a bit more complex than the Hemi engines found on both Ram 1500 variants.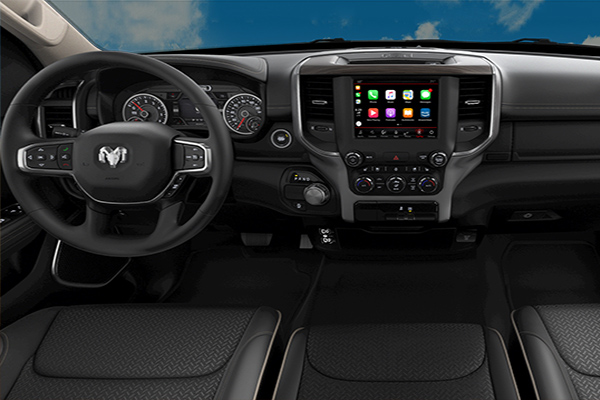 The interior of the RAM 1500 is well arranged and very expansive
On the Ram 1500, the V8 and the V6 are paired with the TorqueFlite eight-speed automatic transmission, which of course has two gears less than the F-150's ten-speed automatic. With that setup, the 1500 SLT's V6 makes 285 horsepower @ 6,400 RPM and 352 Nm of torque at 4,800 RPM.
The Laramie's V8 on the other hand makes a bit more at 395 horsepower @ 5,600 RPM, and 555 Nm of torque at 3,950 RPM. As we've said, the F-150's sole engine option; the 3.5-liter twin-turbo V6 EcoBoost makes more at 375 horsepower and 637 Nm of torque.
Note also that both Ram 1500 variants available in the Philippines have four-wheel-drive with a Shift-on-Demand transfer case. The Laramie is also notably well equipped with the presence of traction control, trailer sway damping, electronic roll mitigation, electronic stability control, disc brakes all around, Active Noise Control System, as well as Advanced Multistage Front Airbags.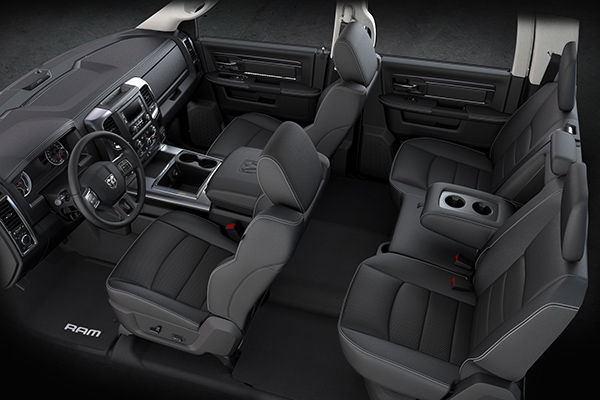 There's a lot of legroom for the rear passengers too
>>> Related: A complete guide to Ram cars in the Philippines
When it comes to interiors, the Ram 1500 is also a cushy ride. It features a power 8-way adjustable driver and passenger seats each with 4-way power-adjustable lumbar support, an 8.4-inch touchscreen display linked up to nine amplified speakers with a subwoofer.
The Ram 1500 also has UConnect 4 NAV, Android Auto/Apple CarPlay, a vehicle information center, leather-wrapped 60/40 folding split reclining seats, 12V and 115V auxiliary power outlets, as well as tons of storage spaces.
And talking about storage spaces, you'll be pleased to know that the Ram 1500 might have more in the way of practicality and usability due to the availability of the Rambox Cargo Management System where the Ram 1500 uses its beefy bed sides as a water proof, well lit, storage compartment.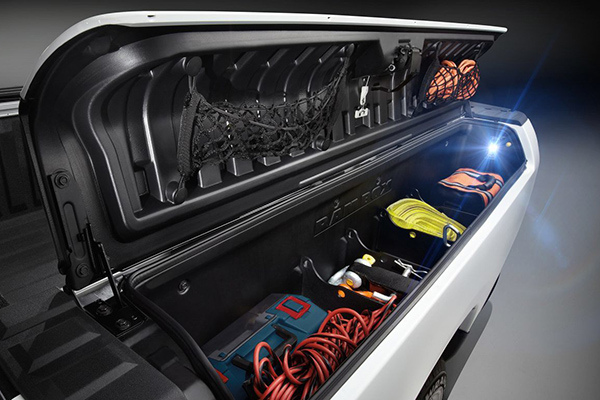 Protect your stuff from rain, and even from thieves with the RAM Box
Another thing that will prove a challenge to the Ram 1500 is that its top-of-the-lime variant is priced a bit higher than the Ford full-size pickup trucks.
The 1500 SLT Crew Cab V6 however, is priced Php 8,000 cheaper than the Ford F-150 4x4 Platinum Supercrew AT, which can be had for Php 2,998,000.
Compare the 1500 Laramie's price, which might be a bit too stiff, but that's just the price you'll have to pay for the HEMI V8, which according to numerous Ram 1500 owner's forums is quite reliable.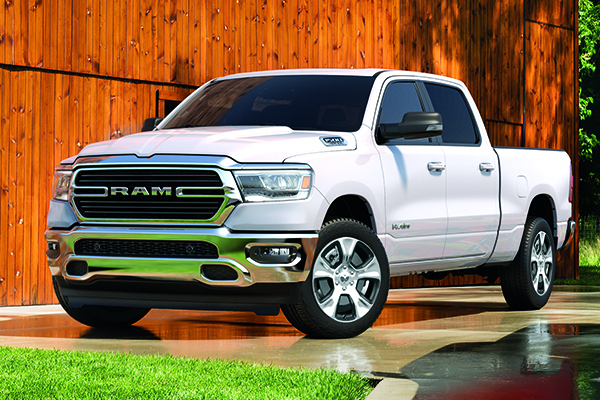 There's a reason why Ram owners are die hard fans of the brand
For more automotive news, keep reading here on Philktose.com.
Know more about Ram

If you want to explore more vehicle options, you can check out our online guides from the safety and comfort of your own home. You can visit Philkotse.com to learn more about Ram 1500 models, available promos, as well as the latest news, reviews, updates specs, and other information on the website.

Cesar G.B. Miguel
Author