Safety is the priority for the DTI amid the COVID-19 pandemic.
On April 16, 2020, the Philippine Automotive Dealers Association (PADA) released a letter to the Department of Trade & Industry asking permission to allow car dealerships to reopen on or before April 20.
This appeal was prompted due to the continuous plunge of car sales in the Philippines – first to the Taal Volcano Eruption, now to the COVID-19 pandemic.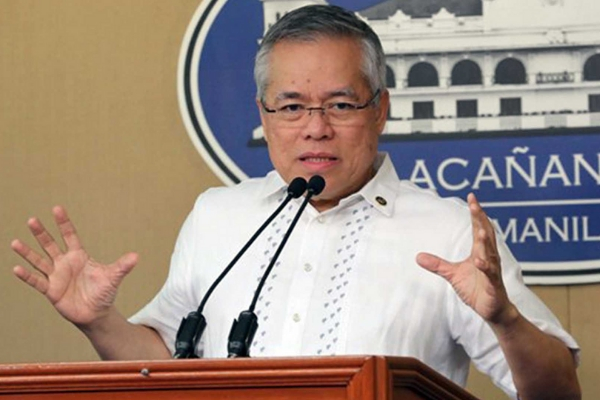 Department of Trade and Industry Secretary Ramon M. Lopez | via PAGEONE
>>> Related: Philippine car dealers appeal to DTI to allow re-opening amid COVID-19
The Department of Trade and Industry responded to the appeal by the PADA on April 22, 2020 by releasing a stating its disapproval of the request.
"Unfortunately, the list does not include the automotive sector. This is mainly due to the urgent need to limit the movement of people to stop the spread of coronavirus disease 2019 (COVID-19) which is the essence of having the enhanced community quarantine. Thus, if ever there would be exemptions, it must be limited to these very essential products that the people cannot live without," DTI Secretary Ramon Lopez said.
Secretary Lopez said that he is hopeful for the future of the automotive industry in the country. But as of now, the only priority is to maintain the production of food and essential products amid the health crisis.
"The national government is doing everything it can to facilitate the most reasonable arrangements to fulfill the smooth delivery of basic essential goods and services to the people even as we adhere to the enhanced community quarantine. We look forward to your continued cooperation and urge for even greater collaboration as we ensure the health and safety of our countrymen," Lopez added.
We might have to wait a little bit further before we can visit our local dealerships in the PH after Presidential Spokesperson Harry Roque confirmed the extension of the enhanced community quarantine. The new date is set from April 30 until May 15.
Here at Philkotse.com, we value your interest in the automotive industry. You can visit our website to find out more.

Rex Sanchez
Author