For these satisfied customers, the hype is real.   
As with its fellow carmakers from mainland China, Chery Auto Philippines is determined to give its more mainstream rivals a good fight for the hearts and budgets of Filipino customers. Its latest offering is the Tiggo 7 Pro compact crossover, which made its Philippine debut in January 2021.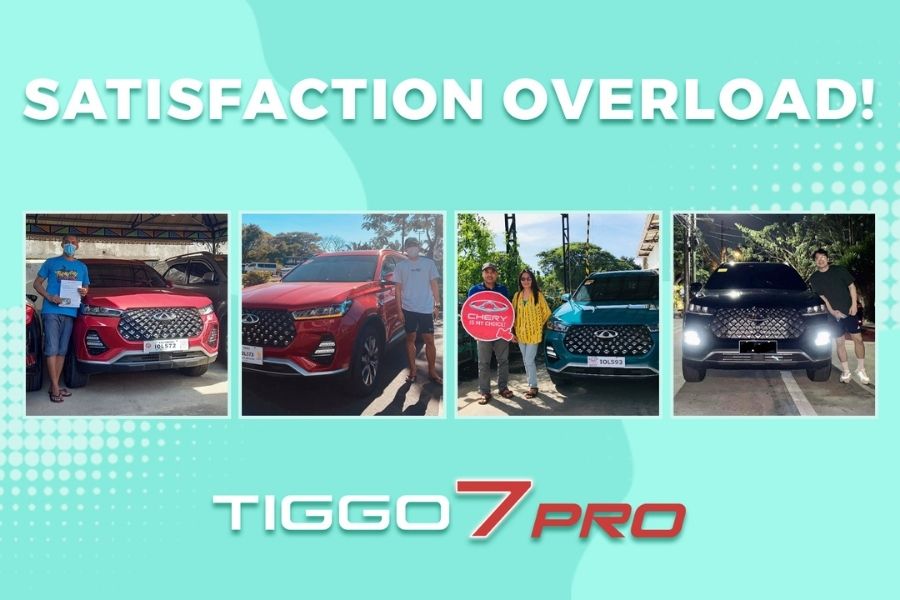 These customers are happy with their Tiggo 7 Pro units
It looks like the stigma of its initial foray into the local market has been largely erased with the brand's resurgence, as the first batch of Tiggo 7 Pro units that arrived here were all lapped up in just a month following the model's launch. Were the owners merely buying into the hype, or did they see something worth investing their hard-earned money on?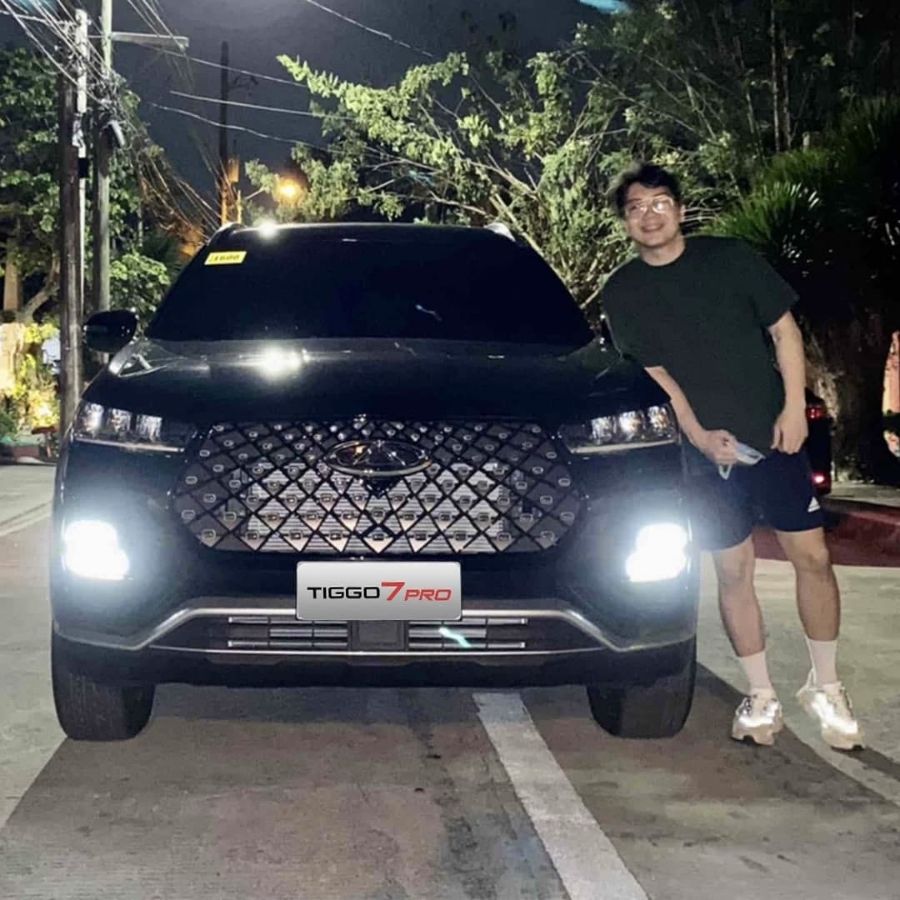 For Kurt De Castro, the Tiggo 7 Pro's power and exceptional warranty sealed the deal  
"I got hooked on its looks. The power output is spot on," said 26-year-old Kurt De Castro, who works as a quality engineer. "I was surprised by how clear the [360-degree] camera is even at night. Plus the warranty and PMS that's free for 3 years? At first, I tend to have doubts but Chery gave me the strong assurance that they got my back."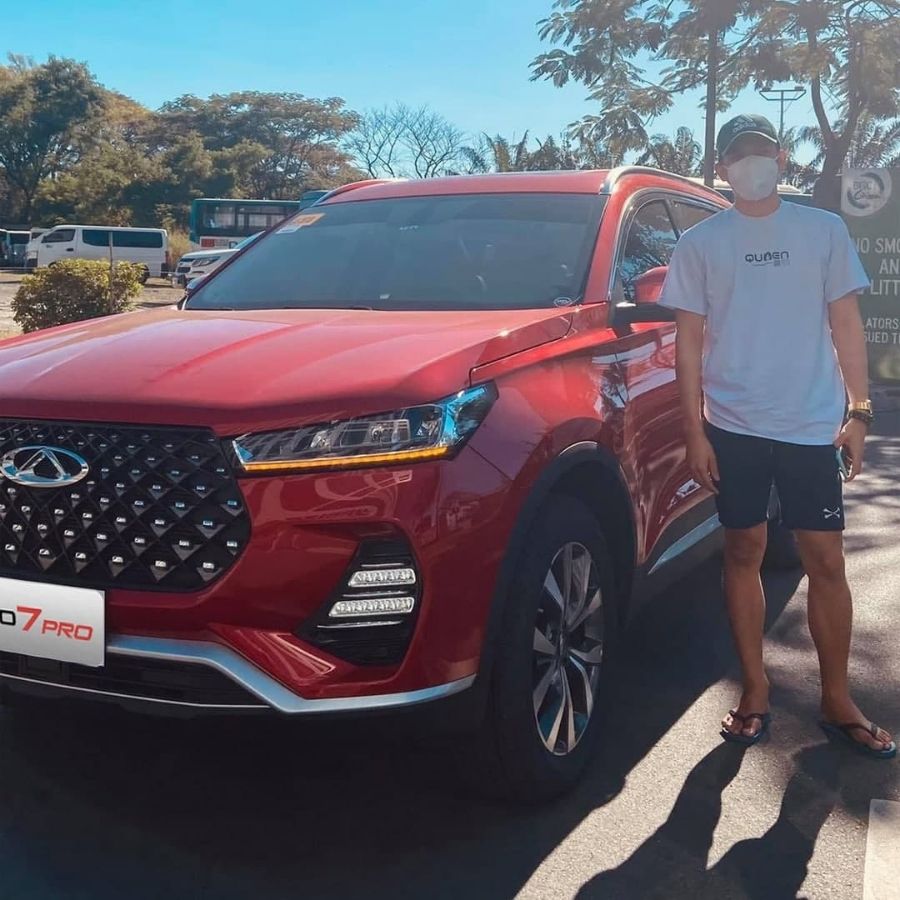 Onin Estimo loves the Tiggo 7 Pro's futuristic appearance
Another Tiggo 7 Pro owner, Onin Estimo, raved about the model's design. "It's future-ready and professional-looking. Its luxurious features can only be found on expensive cars. The 360-degree camera is clear, providing a 3D and wide-angle view which are helpful to new drivers and those who are used to driving smaller cars."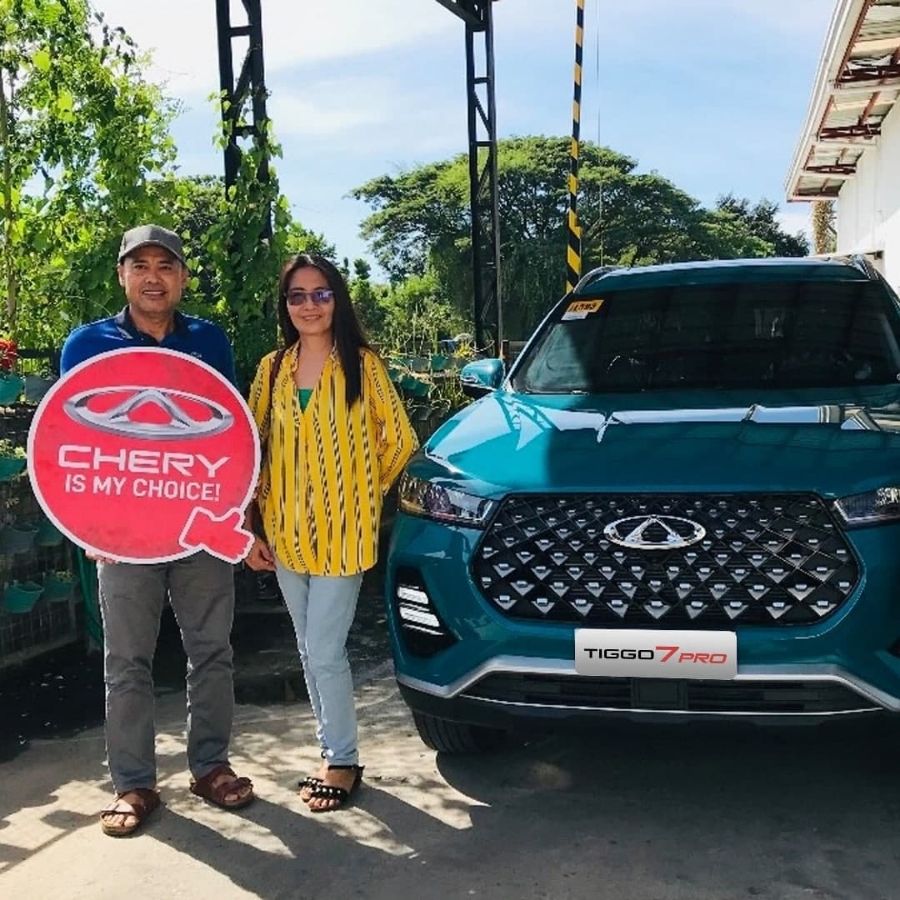 Albert Obiano makes use of his Tiggo 7 Pro's Sport mode
Electrical engineer Albert Obiano agrees. "It's gorgeous. Its design is strong and aesthetic. When it comes to high technology and safety, the Tiggo 7 PRO offers bold features that make every drive filled with comfort. I have a panoramic sunroof, and I can shift to Sport mode for fast highway drives."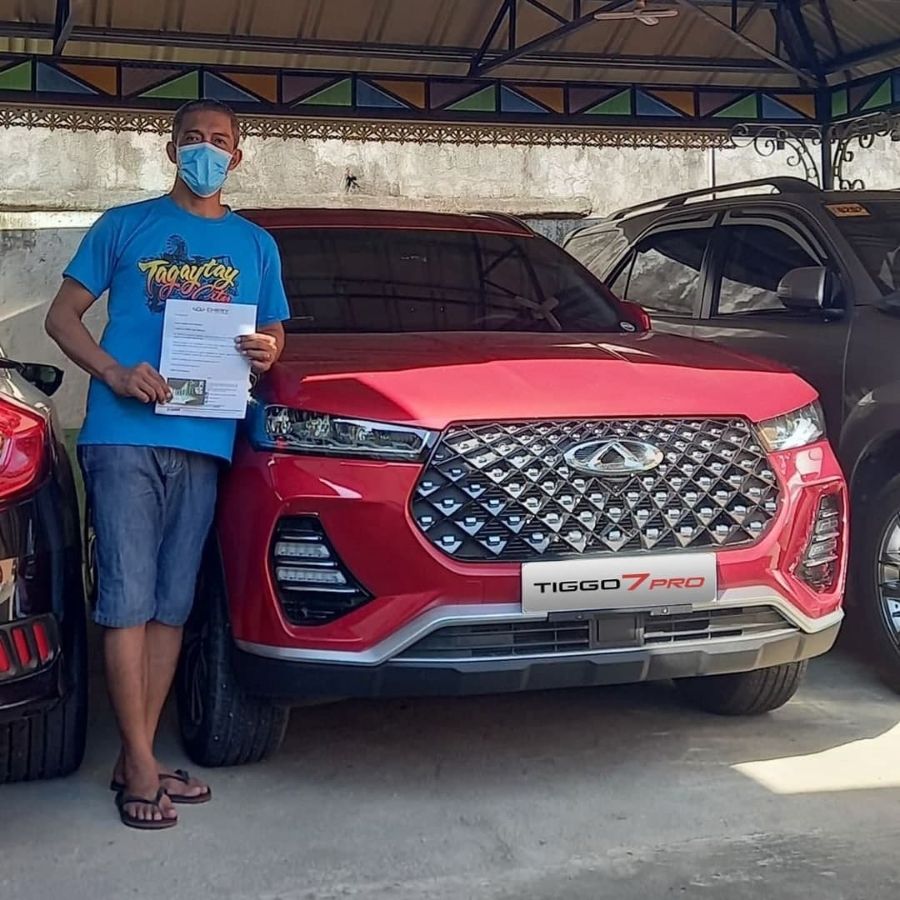 Marvin Poscablo approves of the crossover's spacious interior
Fellow Chery customer Marvin Poscablo found something else to rave about besides the Tiggo 7 Pro's exterior. "The more you look at it, the more you love it. From its powerful engine to the state-of-the-art interior, there isn't anything else to ask for. For me, its best asset is its spacious cabin coupled with comfortable leather seats that hold you nice and tight on corners."

Chery Auto Philippines President Rommel Sytin shares why he thinks customers have so far been gushing over the Tiggo 7 Pro. "Like true smart consumers, these Chery Tiggo 7 Pro owners appreciate great value for money. This is why they have all gravitated towards the all-new Tiggo 7 Pro."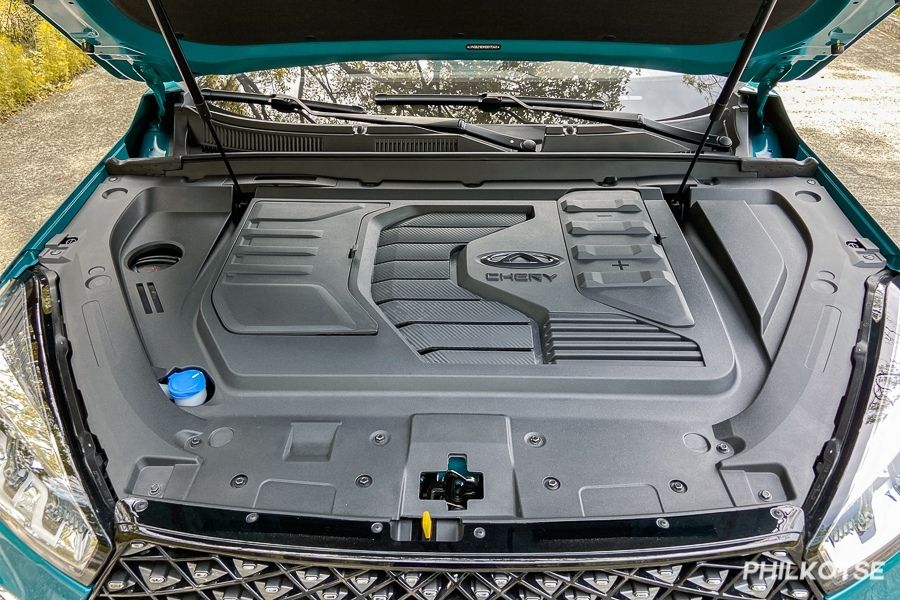 Power on the Tiggo 7 Pro comes from a 1.5-liter turbocharged gasoline mill
The compact crossover has 145 hp and 210 Nm of torque on tap from its 1.5-liter turbocharged gasoline engine, mated to a continuously variable transmission that channels the power to the front wheels. Eco and Sport modes provide the versatility that drivers need to switch between performance and efficiency depending on driving situations.
As with all other Chery vehicles, the Tiggo 7 Pro comes with an industry-leading 10-year/1 million km. powertrain warranty, apart from the 5-year standard vehicle warranty. Customers also benefit from the 3-year free PMS and roadside assistance.
For the month of June, Chery Auto is bringing flexible financing deals with the "Just for June" promo, with up to Php 100,000 in cash discounts as well as a monthly amortization of Php 12,056 for the Tiggo 7 Pro.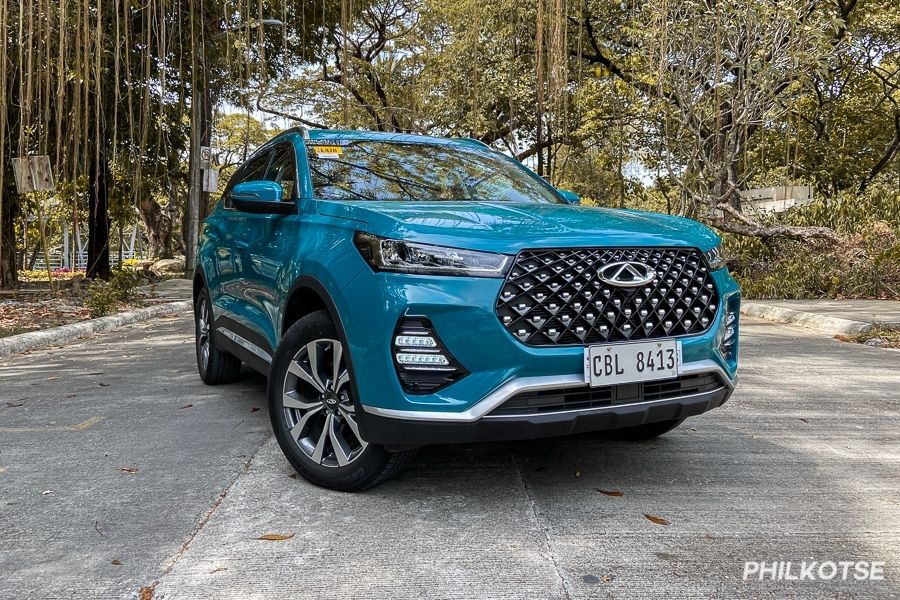 Chery Auto Philippines is inviting everyone to try out the Tiggo 7 Pro
"We're continuously making ways to bring this premium car closer, evident in our hassle-free test-drive activities and cash discount giveaways up to PHP 100,000," says Sytin. "Purchase is easier than ever because the Tiggo 7 PRO deserves to be driven. It deserves to be experienced."

You can visit the Chery Auto dealership nearest you, log on to the Chery Auto Philippines website, or follow Chery Auto Philippines on social media to find out more.    
More stories on the latest and upcoming auto brands only at Philkotse.com. 
Know more about Chery Tiggo 7 Pro 2021

The Chery Tiggo 7 Pro is a five-seater compact crossover that features an aggressive yet sleek exterior design. The Tiggo 7 Pro is Chery's challenger in the growing crossover segment in the Philippines. Chery Auto Philippines launched the Tiggo 7 Pro in January 2021, and it competes with segment rivals such as the Geely Azkarra, Toyota Corolla Cross, Subaru Forester, among others.   Moreover, the launch of the Tiggo 7 Pro expands Chery Auto PH's lineup of crossover models, which includes the Tiggo 2, Tiggo 5, Tiggo 7, and the Tiggo 8.

Joseph Paolo Estabillo
Author
Recent posts