These vehicles were bound for U.S. customers. 
A cargo ship laden with vehicles from the Volkswagen Group, including more than 1,000 Porsche cars, caught fire in the middle of the Atlantic Ocean while en route to deliver its shipment to the U.S., according to a report by Automotive News.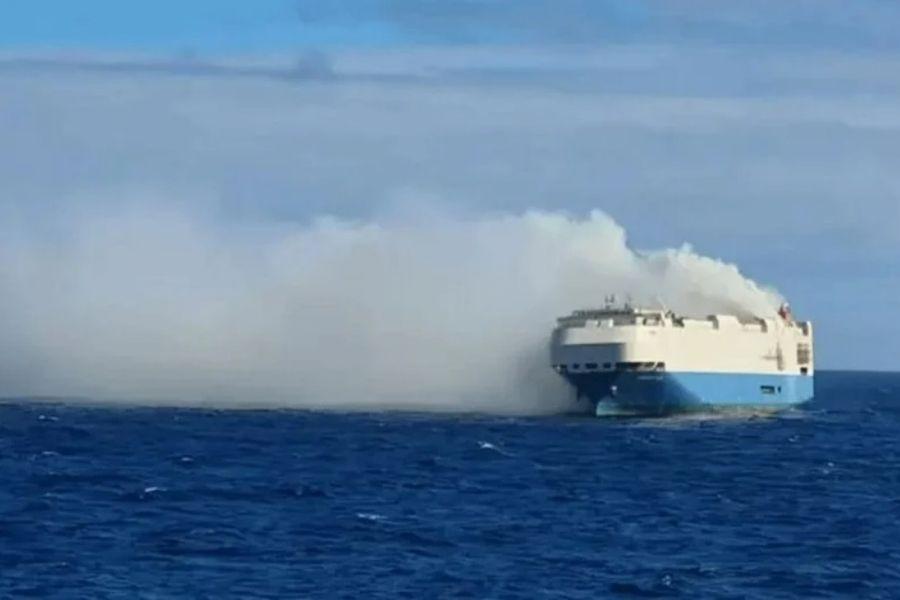 The Felicity Ace caught fire while transporting almost 4,000 VW Group vehicles to the U.S. [Image: Portuguese Navy]
The vessel was identified as the Felicity Ace, carrying 3,965 new vehicles in total. An internal Volkswagen Group email described 1,100 Porsches and 189 Bentleys among the affected cargo, along with an unspecified number of Audis and Volkswagen units such as Golf Rs, GTI Arteons, and ID4s.
Departing from the German port of Emden on February 10, the ship was on its way to deliver the vehicles to North America. It was scheduled to arrive at Davisville, Rhode Island on the morning of February 23, with more than 100 vehicles it was carrying bound for the Port of Houston in Texas.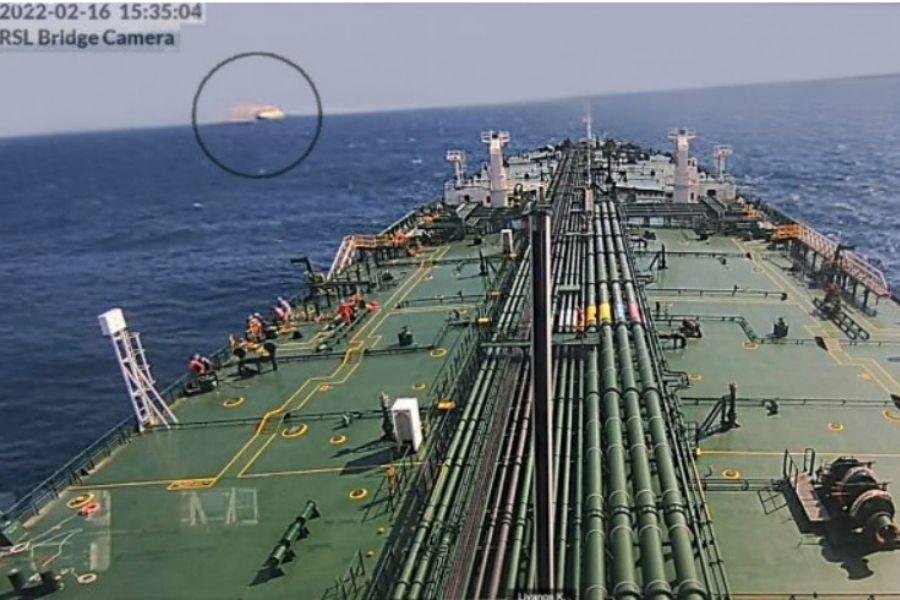 The burning ship can be seen from one of the vessels that rescued the crew members [Image: Naftika Chronika]
While transiting the Atlantic Ocean, a fire reportedly broke out in one of the cargo decks, prompting the 22-man crew to send out a distress signal. As of posting time, the Felicity Ace remains adrift off the Azores, more than 1,000 miles from the coast of Portugal. Her crew members have been safely evacuated to other vessels, including the Portuguese Navy.  

"While it remains too early to confirm what occurred and next steps, we are – along with our colleagues at Porsche AG – supporting our customers and our dealers as best as we can to find solutions," according to an emailed statement by Porsche. "Anyone concerned by this incident and the implications on the car they've ordered should contact their Porsche dealer."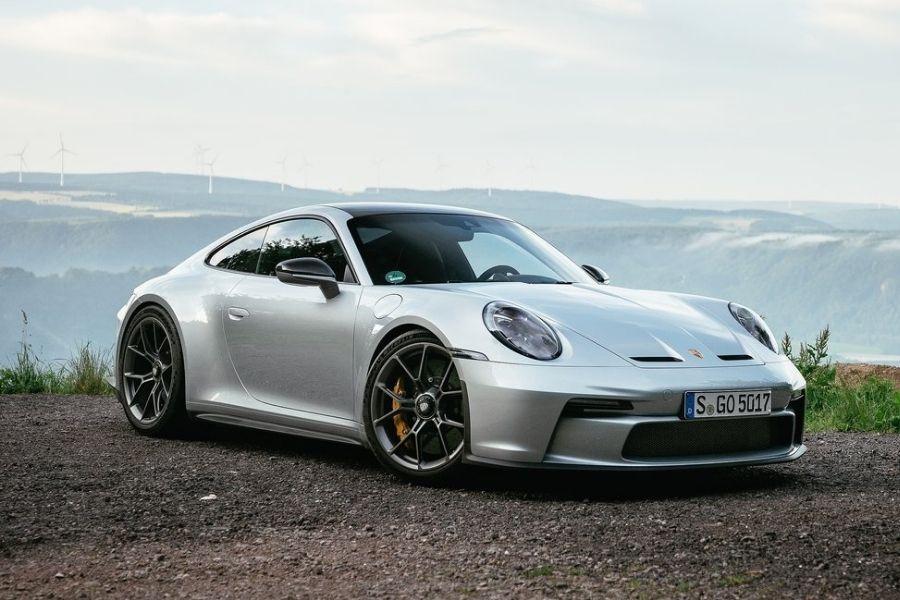 Affected Porsche customers in the U.S. would have to wait a little longer
Built in 2005, the Felicity Ace is regularly used as a charter vessel by the Volkswagen Group. The ship measures 650 feet long and 106 feet wide, with a carrying capacity of 17,738 tons, equivalent to almost 4,000 vehicles. Among its most recent deliveries were at least 21 Lamborghini units from Europe to the U.S. in January 2022.  

The incident is expected to worsen an existing shortage of VW Group brands in North America. Audi, for example, makes most of its U.S.-bound models in Europe, with the exception of the Q5.  
We always set sail with the latest automotive news at Philkotse.com.
Know more about Porsche

Porsche Philippines is offering Filipino car buyers a total of six premium models for 2022. In the coupe lineup, the German automaker brings in the Porsche 718 and Porsche 911. Meanwhile, it has two crossover SUVs, namely the Porsche Cayenne and Porsche Macan. And lastly, there are two Porsche sedans in the Philippine lineup which consist of the Porsche Panamera and Porsche Taycan fully electric vehicle (EV).
As for Porsche price Philippines, interested car buyers are encouraged to contact or visit its dealerships in the country. The German marque has a Philippine dealership located at 201 EDSA, Mandaluyong, Metro Manila. A Porsche showroom is also available at W Building, 11th Avenue in Bonifacio Global City (BGC).
If you're looking for a more convenient way to browse Porsche cars, Philkotse offers a wide selection of new and old models plus you can enjoy exciting promos and deals. Also, know the latest news, reviews, and information about your other favorite car brands.

Joseph Paolo Estabillo
Author