The shipment contains sports cars amounting to P20-million.
The Bureau of Customs (BOC) seized another ukay-ukay shipment that contains sports cars amounting to Php 20 million. The shipment was found at the Manila International Container Port (MIC).  
Customs apprehends shipment containing P20-million worth of sports cars 
The Chief of Customs Intelligence and Investigation Service (CIIS)-MICP Alvin Enciso said that the sports cars were concealed in a shipment of ukay-ukay (used clothes), similar to what the BOC previously discovered. 
The BOC said that the cargo arrived from Japan, and it contains vehicles such as a white Ferrari 430 Scuderia, a gray Mercedes Benz E220, and a blue Mercedes Benz SLK 55.  
Customs Commissioner Rey Leonardo Guerrero expressed that the agency will continue to do its best in intercepting smuggled goods. He also warned smugglers that the BOC will continue being active in its "border security and intelligence gathering activities."  
"This is the second time in a month that we discovered the same modus. We are going to hit hard on these smugglers for not stopping their illegal activities," Guerrero said.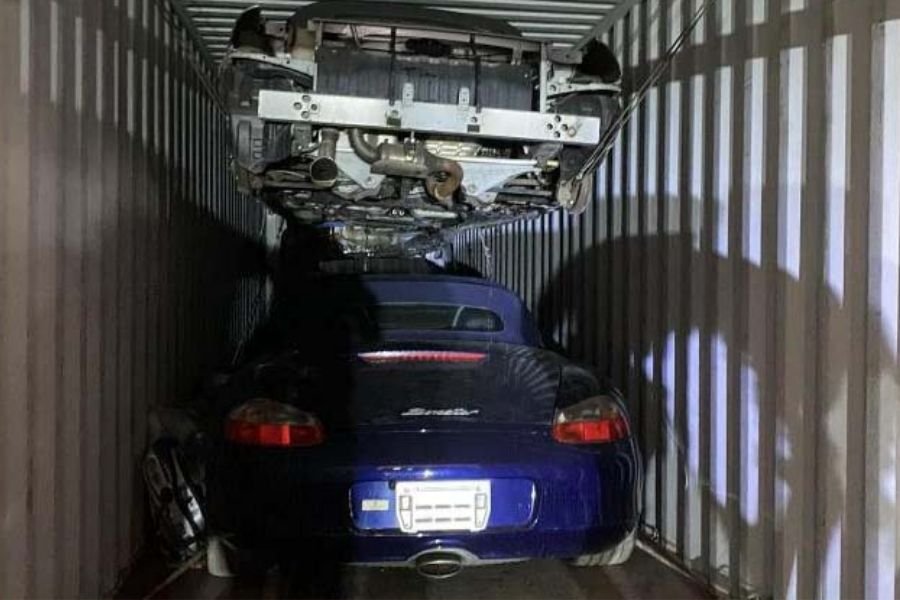 Porsche Boxster is one of the cars included in the first ukay-ukay shipment
The seized container is consigned to JLFDM Consumer Goods Trading, which is the same consignee of the previously apprehended shipment that contains sports cars concealed in used clothes. JLFDM Consumer Goods Trading originated from Japan and was declared as auto spare parts. 
The BOC shared that at least 33 bales of used clothing were placed at the threshold of the container. Plywood material was used to hold and secure the bales from falling into the vehicles. Enciso added that the shipment was originally declared to contain used truck parts and other accessories. 
"We've been on the lookout for containers consigned to this particular company. Prior to the arrival, we already knew the same modus of hiding the vehicles behind bales of ukay-ukay clothing. We had monitored the shipment before it left the port of origin," Enciso said.
The agency has already filed a warrant of seizure and detention for the possible violation of Section 1400 of RA 10863m which is also known as the Customs Modernization and Tariff Act.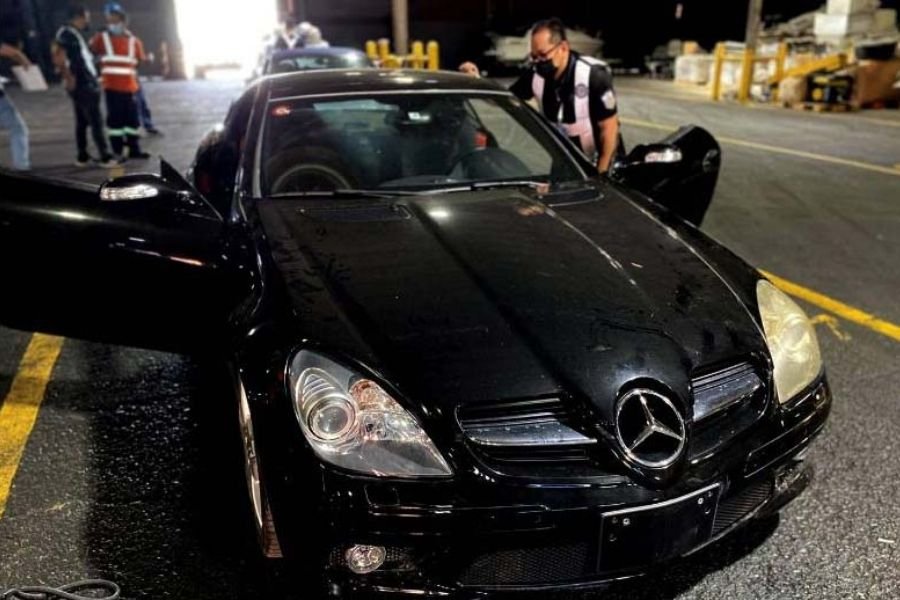 Mercedes-Benz SLK
As a review, the said shipment that the BOC previously apprehended contains one unit of Mercedes-Benz SLK, one unit of Porsche Boxster, and two units of Toyota MR, which translates to an estimated value of Php 10 million.
Visit Philkotse.com for more automotive news.

Martin Aguilar
Author
Recent posts