Turning science fiction into a reality.
The 1985 American science fiction film Back to the Future provided some optimism to its viewers that flying cars will be commercially available in the market by 2015. Multiple attempts were made for the past years to establish a flying car that can move people up in the skies with an economical range and a stable flying performance.
AirCar in action
But those visions are now seeing daylight as Klein Vision achieved a key development milestone of flying its AirCar to its first-ever inter-city flight on June 28, 2021. The flight took 35 minutes to accomplish which started from the international airport in Nitra to the international airport in Bratislava, Slovakia.
"Professor Stefan Klein is the world leader in the development of user-friendly Flying Cars. The automated transition from road vehicle into an air vehicle and vice versa, deploying/retracting wings and tail is not only the result of pioneering enthusiasm, innovative spirit, and courage; it is an outcome of excellent engineering and professional knowledge," said Boeing Co. Senior Technical Fellow Dr. Branko Sarh.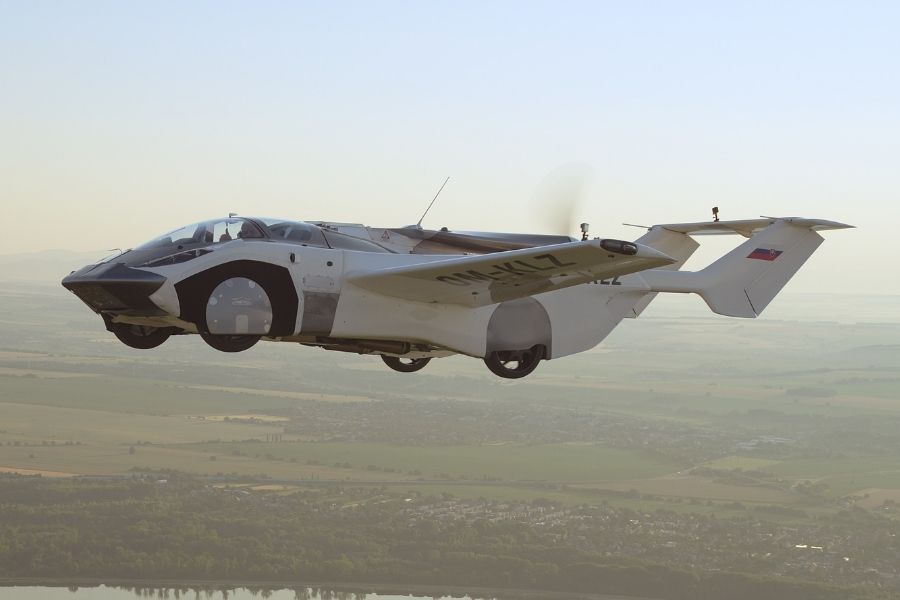 The BMW-powered AirCar took flight
The AirCar Prototype 1 is powered by a 160 hp BMW engine, sending power to its fixed propeller at its rear end. It is designed with control surfaces much like what conventional airplanes have including the deploying/retracting wings that contain the aileron and flaps, an elevator that controls the lateral axis of the flying car, and two rudders that extend when it is in flight mode.
Under the supervision of the Civil Aviation Authority, the AirCar has completed test flights of over 40 hours, including steep 45 degree turns and stability, and maneuverability testing. AirCar Prototype 1 has flown at 8,200 ft and reached a maximum cruising speed of 190 km/h (103 knots).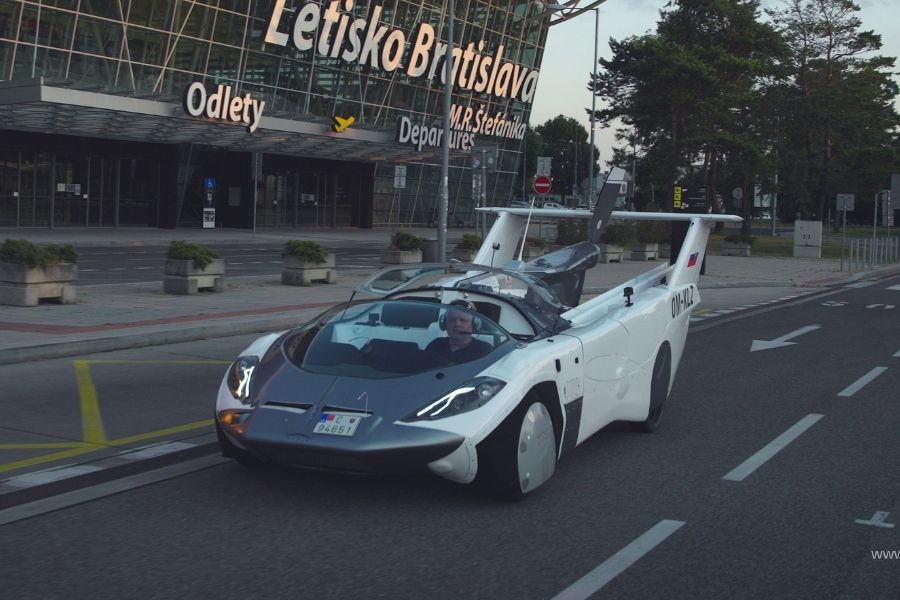 This is the future
Soon, Klein Vision will release the more powerful AirCar Prototype 2 which uses a 300 hp engine, delivering a cruising speed of 300 km/h (162kt) and a range of 1,000 km. It receives the EASA CS-23 aircraft certification with an M1 road permit.
"AirCar is no longer just a proof of concept, flying at 8,200 ft at a speed of 100 kt, it has turned science fiction into a reality," said Klein Vision co-founder Anton Zajac.
Visit Philkotse.com for more automotive news.
Know more about BMW

<p>BMW has become one of the most acclaimed luxury car brands in the world through its elevated quality, refined aesthetics, and remarkable drive performance. In 1993, Filipino automobile enthusiasts had their first taste of the German brand&rsquo;s top-class lineup and has since been topping the charts in the premium vehicle segment. In December 2017, SMC Asia Car Distributors Corp. (SMCACDC) became the official importer, distributor, and service provider of BMW automobiles and motorcycles in the Philippines. SMCACDC is an exclusively owned Filipino company under San Miguel Corporation headed by their chairman, Mr. Ramon S. Ang.</p>

Rex Sanchez
Author