Fiat-Chrysler and Groupe PSA have announced a couple of days ago that they're going to merge. There are of course some ongoing difficulties and a lot of advantages if this deal pushes through.
1. The Fiat Chrysler – Groupe PSA Merger: Massive but not without issues
On October 31, Fiat-Chrysler Automobiles N.V. (FCA) announced its intention to merge with French multinational auto giant Groupe PSA, current owner of Citroen, Peugeot, Opel, DS Automobiles, and Vauxhall. This merger, if it pushes through, is expected to be a massive development for the automotive industry.
If you recall, FCA had intended a merger with Peugeot a couple of months ago, which ultimately fell through at the last minute. In the wake of that debacle, there were hints that FCA had set its sights on companies in China, but now it appears that that wasn't the case at all. Regardless, the 50/50 FCA-PSA merger deal entails a number of issues.
First, the French government is directly involved, since it owns a 13.7% stake in Groupe PSA. The authorities had demanded delays which didn't sit well with FCA, leading to its withdrawal. This time around, the government reportedly will not be meddling in the negotiations.
Second is the issue of having a 50/50 deal, despite not having equal parties. This was achieved with Groupe PSA paying a 32% premium, which means the company's shareholders assume the greater risk in the merger.
FCA's investors, in turn, are enjoying massive dividends as Exor, a holding company and FCA's largest shareholder, stands to gain $1.85 billion from the merger, representing a 14.5% stake in the combined group.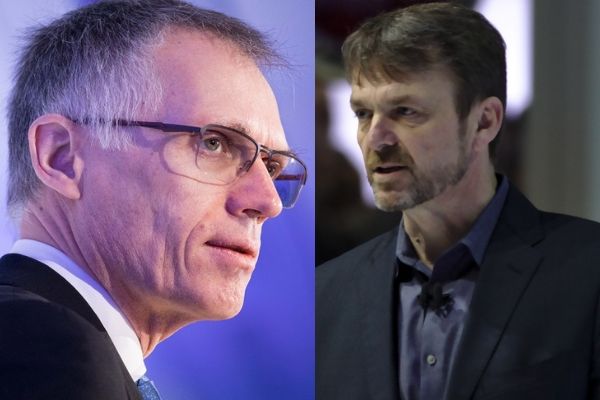 Currently, PSA CEO Carlos Tavares (left) and FCA CEO Michael Manley (right), are both willing to keep talks open
2. FCA-PSA Merger: Why it makes sense
There are a number of reasons why the FCA-PSA merger is ultimately good for the business, for car enthusiasts, and for the environment as well.
First off, this deal could possibly fast-track their joint research and development into, as well as the manufacture of, electric-powered cars, made possible by the projected USD5.6 billion in annual savings as a result of removing redundancies, consolidating supply chains, and combining the FCA and PSA's research and development efforts.
If the deal pushes through, the merger could also result in 9 million vehicles annually between the two companies, as they'll be sharing an expansive portfolio of brands. A large chunk of that is expected to comprise either hybrids or fully electric vehicles.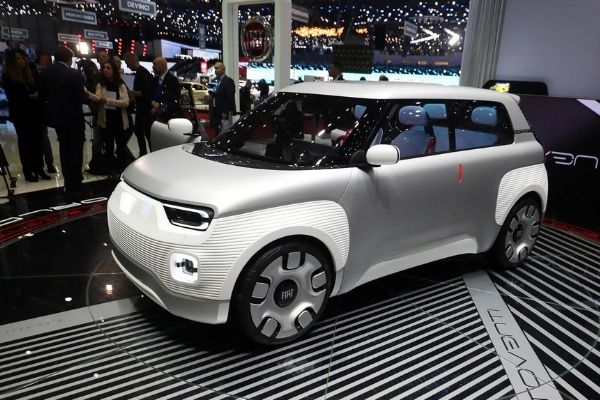 If the merger pushes through, the Fiat Centoventi concept might see production
Not only would the potential FCA-PSA alliance be in a better position to make better EVs, but it will likely signal a return to making niche, high-performance models that car enthusiasts love.
A lot of us are hoping that the merged FCA-PSA will be able to expand their market, so we can finally get to drive these two
For more automotive news, keep reading Philkotse.com.


Cesar G.B. Miguel
Author