The Fiat/Chrysler (FCA) - Renault merger could have had the largest impact on the automotive industry if it pushed through. But what happened?
Fiat Chrysler - Renault: The Proposed Merger
Fiat Chrysler Automobiles(FCA) for short has been doing quite well over the past few years thanks to two of its brands: Jeep and Ram.
Jeep has continuously released excellently tough yet very comfortable vehicles and updated existing ones like the Wrangler. The Jeep Gladiator concept also made waves with its appearances in various auto shows all around the world.
This has given FCA leeway to have the chance to further develop the parts that they've been lacking in. Is it small compact cars? No, because the likes of the Clio probably won't do very well stateside.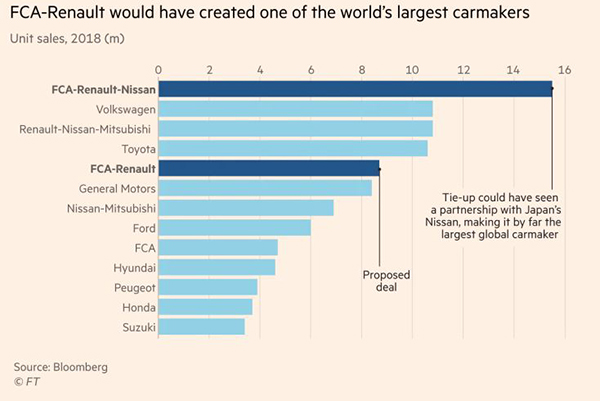 A merger between FCA-Renault-Nissan-Mitsubishi would be the largest automaker in the world
What FCA seeks though is to gain access to Renaults EV technologies which also means potential access of Renaults' partner: Nissan who as we all know is a major player in electric vehicles with their Nissan Leaf EV.
This is to deal with the huge cost of researching and developing EV technologies which FCA wants as electric powered cars have been taking off in the global auto market for quite some time now.
This is due in part of FCA's CEO Mike Manley's decision to make their current models be available in other power options to be it diesel, gasoline, plug-in, hybrids and of course purely electric powered.
The other side
The current Renault-Nissan-Mitsubishi alliance is large. Very large and quite storied as they've been working "together" since the 90s with Mitsubishi joining years later in 2017. With this alliance, they've made an average total of 10 to 11 million cars a year with about 500,000 of number since 2010, all-electric vehicles.
This places them quite ahead of Tesla in sales volume thus making the Renault-Nissan-Mitsubishi alliance the current largest electric vehicle producers.
Now FCA is very interested with what Nissan has in store in terms of EVs and to a lesser extent some of Renault's related technologies. But to a greater degree, FCA wants more of Nissan as the Japanese company also made great strides in self-driving tech with their ProPilot assist. Renault does not have much to give FCA.
>>> Related: CHRYSLER 300C 2011 FOR SALE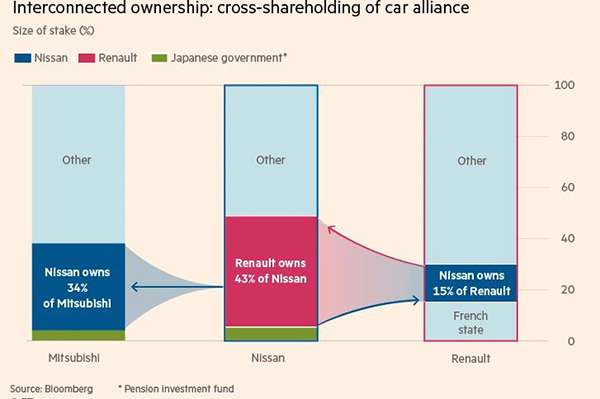 The Renault-Nissan-Mitsubishi alliance and how each entity is related to each other in terms of ownership
Another precedent that has given FCA the motivation to seek an alliance with Renault-Nissan is that many people are beginning to recognize the effects of climate change.
This is evident in many surveys done and being currently done with regards to the matter. Even politicians have recognized that fossil fuel use and the C02 emissions that come with it is directly linked to long term damage caused by climate change.
Another possible reason comes by the way of a rumor that Ford and General Motors (GM) are going to merge. With that alliance, Ford may address its lack of EV tech with GM's, the latter of which is doing quite well in China right now.
Fiat Chrysler - Renault Merger: What happened?
So seeing that a merger between FCA and Renault-Nissan would have created the world's largest auto company plus the opportunity to further popularize and distribute EV cars, how could such a lofty idea fail?
Well, FCA said in a recently released statement that it was clear for them to recognize that the political climate in France as of the current times would not make for the merger to proceed smoothly. As such, they said that they'd rather continue on with their work with an "independent strategy."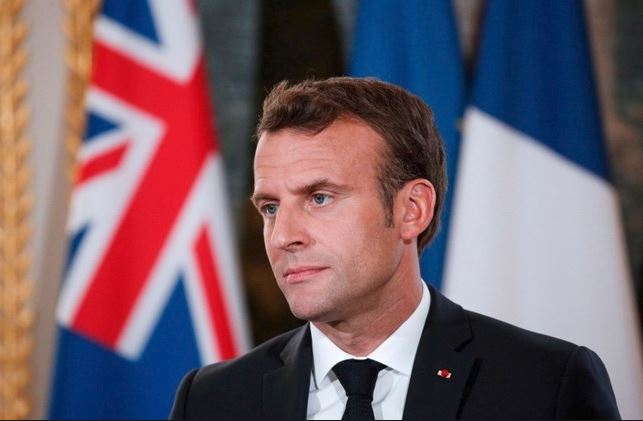 The French government, led by Emmanuel Macron wanted a lot from the merger
The French Government, which is currently the largest Renault shareholder demanded that no French factories and therefore jobs would be taken out of the picture and for Nissan to support them in corporate governance between Renault and Fiat Chrysler.
When the French government said that it wanted to wait until Tuesday next week to give their decision to allow for a meeting between their representative and Nissan, Fiat Chrysler immediately took off its offer.
The French also wanted a seat on the merged company's board, investment assurances and for the proposed, merged company's headquarters to be located in France.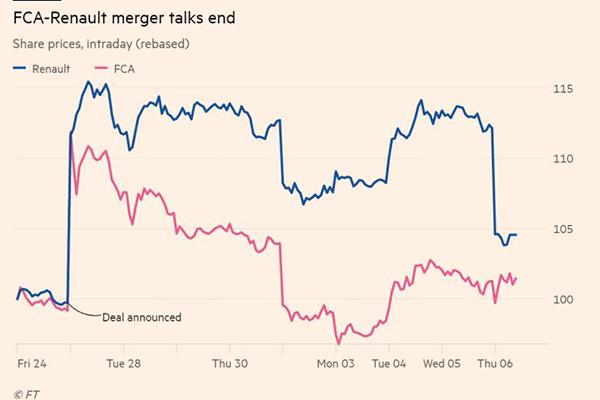 Here's a rough picture of how talks of the merger affected the values of shares for both involved companies. It tanked after the talks!
The French government who delayed their decision sought to procure Nissan's support but as it turned out, the Japanese are wary of the way the French usually takes a directing role with its market economy. A dirigisme tendency so to speak.
As such the merger ended in failure and many have said that it's due to the French Government's heavy-handed meddling. Many however have speculated that FCA will make it next move in Asia may be to create a deal with South Korea or China.


Cesar G.B. Miguel
Author