If you couldn't afford a big SUV, how about going for a smaller one which is more affordable?
Each brand has different models with a wide range of prices. Hence, don't feel surprised if you see somewhere a cheapo crossover which has the same price as the petit Fiesta from the famed US marque.
Let's look through the following list of 5 most affordable subcompact and compact SUVs 2017 in the Philippines on Philkotse.com. 
Please bear in mind that because of cheaper prices and smaller sizes, the fact remains that compact and subcompact crossovers can't be loaded with as full equipment and functions as full-size SUVs. However, Philkotse believes they are still the best choices in terms of competitive price in crossover segment.
1. Nissan Juke
Are you looking for an active and playful machine while its performance is comparable with those of the best crossovers? The Nissan Juke must be on your top priorities. The crossover offers outstandingly light steering wheel that allows you to drive around cramped corners with ease. Moreover, its turbocharged engine can surprisingly improve your gas mileage.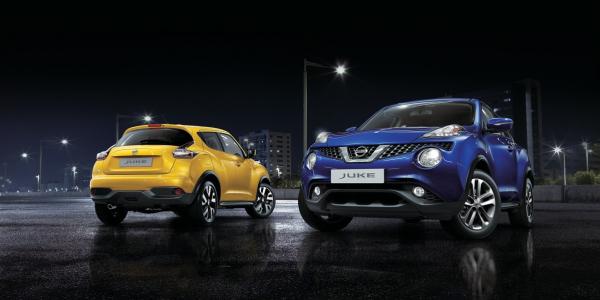 The 2017 Nissan Juke must be on your top priorities
However, every car has its own weaknesses and the Nissan Juke is not far from exception. Specifically:
The unique exterior appearance of the car comes at the expense of its interior. The Nissan Juke does not get high interior scores for its limited space.
Although this crossover is great for spirited driving, you might still feel the bumps and shocks if you hit any potholes.
This sporty mini SUV, additionally, is equipped with sufficient safety features such as stability control, anti-theft immobilizer, airbags anti-whiplash and ABS.
Watch more: 
2017 Nissan JUKE Features, Options, and Review
2. Kia Soul
You would love to experience its best-in-class cargo space and a massive amount of passenger room. Tall adults, bags and luggage will be fit pretty well in the Soul. Technically speaking, the Kia Soul is a compact hatchback. Even so, this car can still be considered as a subcompact SUV because of its exceptional design.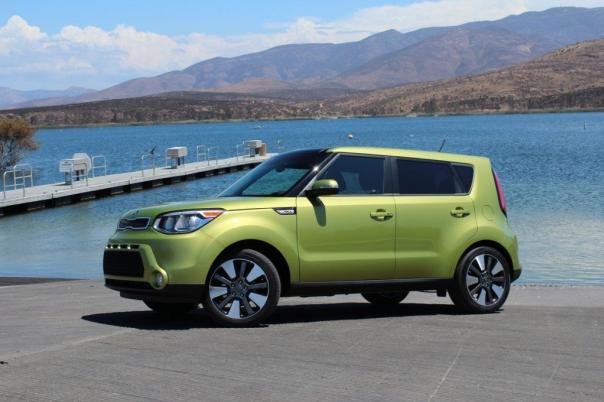 The Kia Soul 2017 is a great pick with upmarket amenities and reliable features
Although standing out among competitors in terms of cargo capacity, the car may bother you a little bit when it comes to its below-average fuel efficiency and timid engine.
Worth mentioning here is that the Kia Soul gains a quite good score from the Insurance Institute for Highway Safety (IIHS) as it offers a range of standard safety features such as airbags, ABS, and electronic stability control.
Upgraded with a 1.6L four-cylinder engine and a 6-speed automatic transmission, the Kia Soul is a great pick with upmarket amenities and reliable features that you should buy.
2017 Kia Soul Test Drive Experience
3. Ford EcoSport
It goes without saying that the Ford EcoSport has taken the Philippines by storm because of its standardized performance, fair price and attractive appearance.
The size of the EcoSport is similar with the Nissan Juke's. It provides you the feeling of extra space and interior width by roughly 30 storage compartments, bins, pockets and even several hooks around the cabin.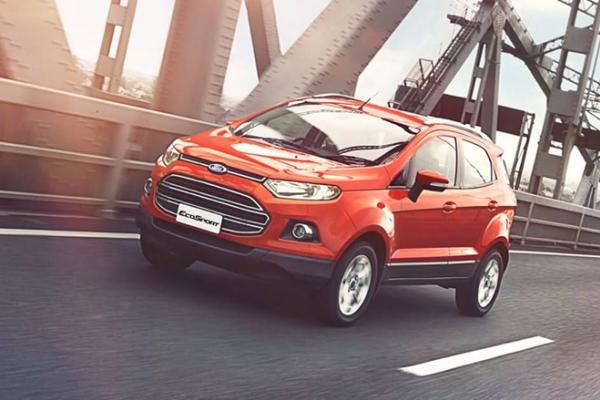 The Ford EcoSport performs better in city driving condition
With a fine 1.5L petrol engine Inline four-cylinder Ti-VCT petrol engine with two options of 6-speed automatic and 5-speed manual transmission, the Ford EcoSport performs better in city driving condition. The engine does not work well when driving around tight corners or over obstacles and potholes in rural areas.
2017 Ford EcoSport – Interior, Exterior and Drive
Other weak point of this crossover comes from the trunk entrance. It will be impossible to open the door on tight city streets, especially when a car is parked behind you. However, those minor shortcomings can be made up by other significantly good features we've just mentioned.
>>> Not only an affordable compact SUV, the Ford EcoSport is also one of the most fuel-efficient vehicles. Click here to see the full list.
4. Chevrolet Trax
An obvious feature you will immediately realize when looking at the Chevrolet Trax is its headroom height. Perhaps, it is born for tall drivers as it can even seat comfortably a 1.8-meter man. Not only that, the legroom is also commodious.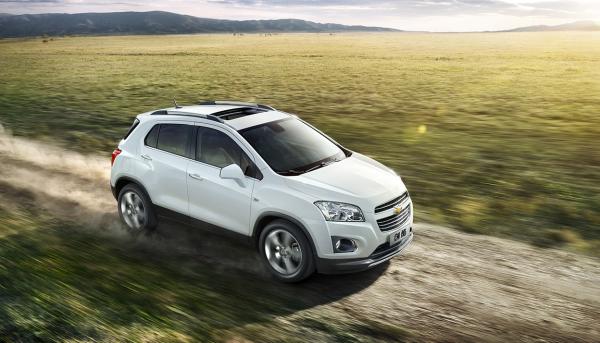 An obvious feature you will immediately realize when looking at the Chevrolet Trax is its headroom height
Other goodies can be counted are six airbags, Park Assist Sensor, ABS, Electronic Brakeforce Distribution, Anti-Theft Alarm, Cornering Brake Control, Engine Drag Control, Panic Brake Assist, Stabilitrack Traction Control and Roll Over Mitigation.
Nonetheless, some following points may make you a little bit disappointed about this small SUV:
The design seems to be old-school.
The Trax is high but actually, not wide.
Driven by a 1.4L 4-cylinder engine, it can push out 138 hp and 200 Nm of peak torque. However, it's certain that this isn't what you want from a subcompact SUV.
Watch also:
2017 Chevrolet Trax - Review and Road Test
5. Honda BR-V
Classified as a subcompact crossover, the Honda BR-V, however, owns the characteristics of an MPV. This is not so strange since it's a successor of the Mobilio, but a sleeker, sportier and taller version. Needless to say, the BR-V can freely accommodate seven occupants.
In addition, when the third rows are folded, more cargo space will be created too. But more than that, the low cargo load height also facilitate hauling heavy luggage.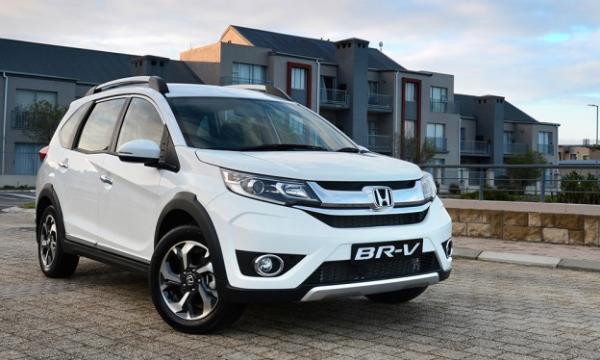 The BR-V can freely accommodate seven occupants
Like the Chevy Trax, the Honda BR-V's powertrain is not as strong as other SUVs. Nevertheless, a 120hp/145Nm 1.5L EURO 4 Certified i-VTEC engine integrated with Honda's Earth Dreams Technology is enough for business and family rides.
With an attractive price of ₱998,000, please be tolerant if the tire noise, breaks and the lack of seat-height adjuster sometimes make you annoyed.
2017 Honda BR-V - Everything You Ever Wanted to Know
>>> Check out our list of Best small SUVs 2017 in terms of price and mileage in the Philippines (Part 2)
>>> Click here for more useful tips and advice on car buying and selling at Philkotse.com