Hyundai plans for a rugged SUV to be set on par with Toyota Land Cruiser
The big Hyundai SUV even beats the Land Cruiser in terms of the body length.
Some sources of news cracked a mystery of Hyundai's intention for a big and rugged SUV which will be set on par with the homaged Toyota Land Cruiser. And, the planned SUV is expected to be even more impressive compared to the Hyundai Palisade the car maker has set to release next year.
According to latest auto news, details of the machine are not revealed much for the fact that the model won't come soon but several years forward.
Hyundai aims at markets which favor the large utility models like the U.S, the Middle East, and Australia and Car Sales, an Australian website has its say that the big SUV beats the Land Cruiser in terms of the body length. To be specific, the planned Hyundai SUV gets 197" in length or 5 meters while the Toyota Land Cruiser only measure 195'' or (495 meters). There are still skeptics about whether the SUV is built on a stretched version of the 8-passenger Palisade's chassis.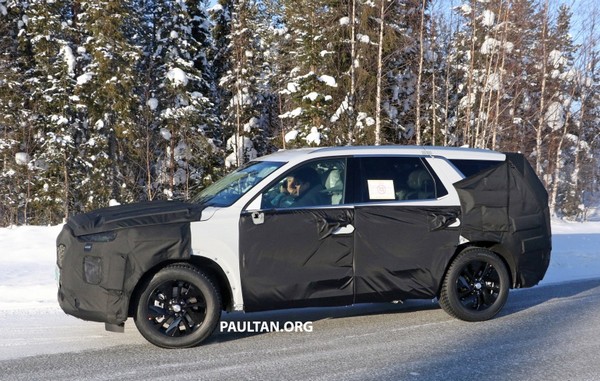 The Hyundai Palisade is said to go head to head with the Volkswagen Atlas, Honda Pilot and Ford Explorer
No information of the engine as well but with its imposing body will ask for a potent powertrain which may be the 3.3L twin-turbo V6 unit (output of 365 HP) the Kia Stinger carries or a 5L V8 unit which the Genesis G90 is having. Car Sales also believe a diesel option may be available.
As of the Hyundai Palisade 2020, it will arrive in the United States with a smaller but beefy appearance putting on muscular face resulting in a bold exterior. Its separate headlights with a skinny strip located near the hood along with a bigger lamp underneath add up to its confident look. Plus, it will look more upright than the Grandmaster concept (See the photos and video of the concept below) which was revealed at 2018 Busan Motor Show in South Korea.
The Palisade was reported to get power from a 3.3L V6 engine which delivers 290 HP or a twin-turbo which doles out 365 HP.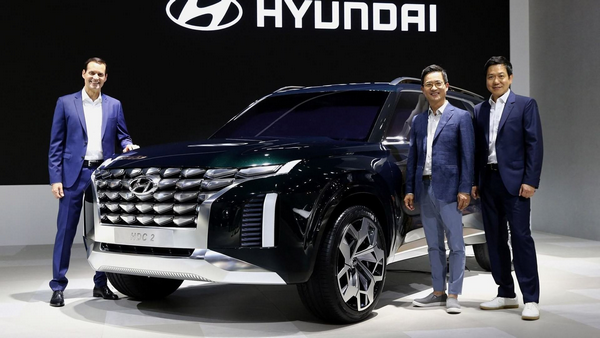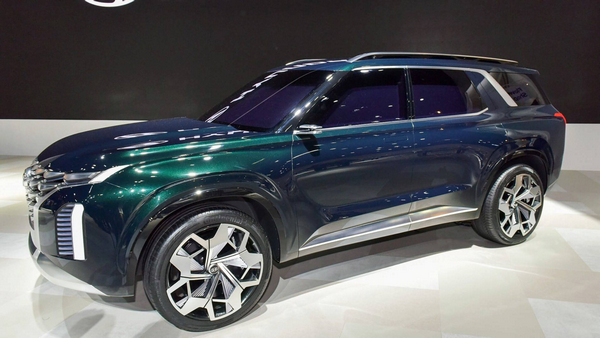 Grandmaster concept debuts at 2018 Busan Motor Show
Video: 2018 HYUNDAI HDC-2 GRANDMASTER CONCEPT SUV UNVEILED AT 2018 BUSAN MOTOR SHOW