Exterior:
Nissan Juke offers users a lot of new and unique experiences, bringing a real breakthrough in the car world. The model is developed based on the new CMF-B chassis platform, with the overall dimensions of 4.135mm long x 1,765mm wide x 1,580mm, respectively.
Moreover, the product is equipped with a headlight cluster with modern LED technology. The car's front is quite round, integrated with embossed ribs; an enlarged trapezoidal diffuser contributes to cooling the engine during long-term operation.
The car's body looks quite modern and unique, combined with its elaborate folds giving a quite harmonious appearance.
Besides all those unique features, there is a wide range of Nissan Juke colors for consumers to choose from: black white, red, and yellow.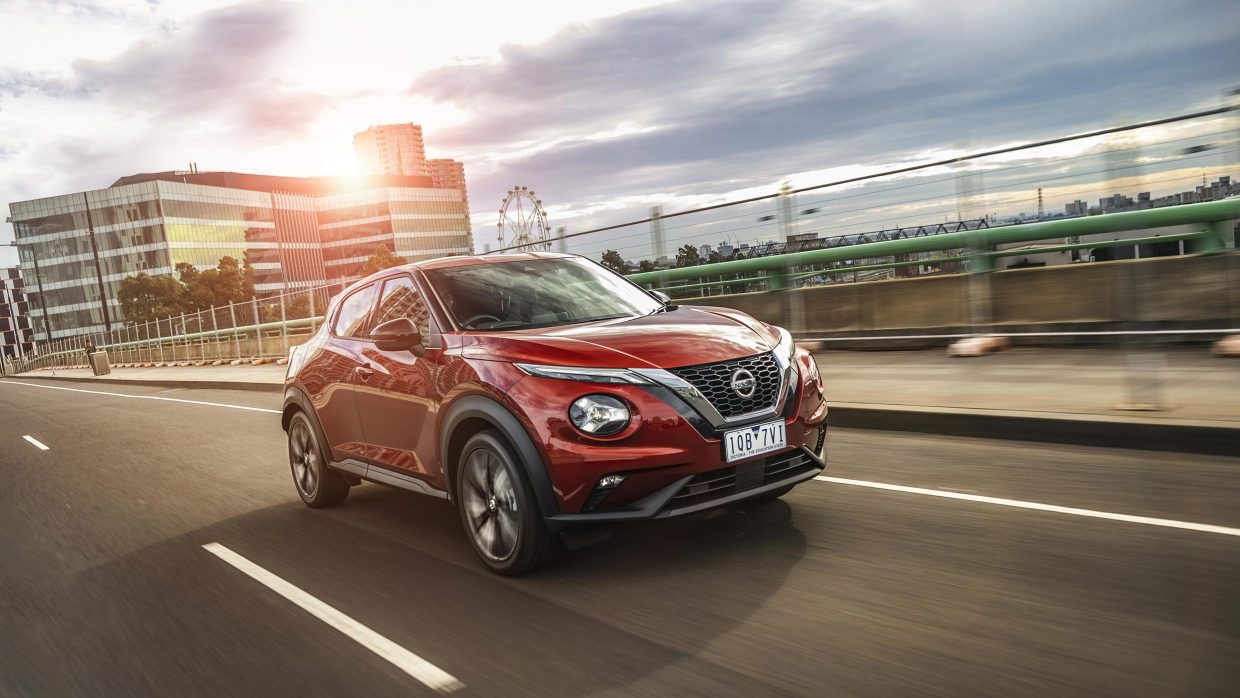 Interior:
When entering the Nissan Juke 2021 line-up, many customers are conquered by the curved layout. This model has two air-conditioning vents in the door, 3 in the main center console, providing the most optimally cooled interior space.
The design of the steering wheel of this car is also appreciated for its unique sporty style. To be more specific, the wheel's shape is in a horizontal beveled style, with a shiny silver coating that brings aesthetic beauty.
Nissan Juke 2021 has a standard luggage compartment capacity that can meet the maximum needs of users. If you need to expand the luggage compartment, you can fold the rear seats and increase the volume of the luggage compartment by up 20% to reach 851 liters. Let's move to the next part for details on Nissan Juke specs!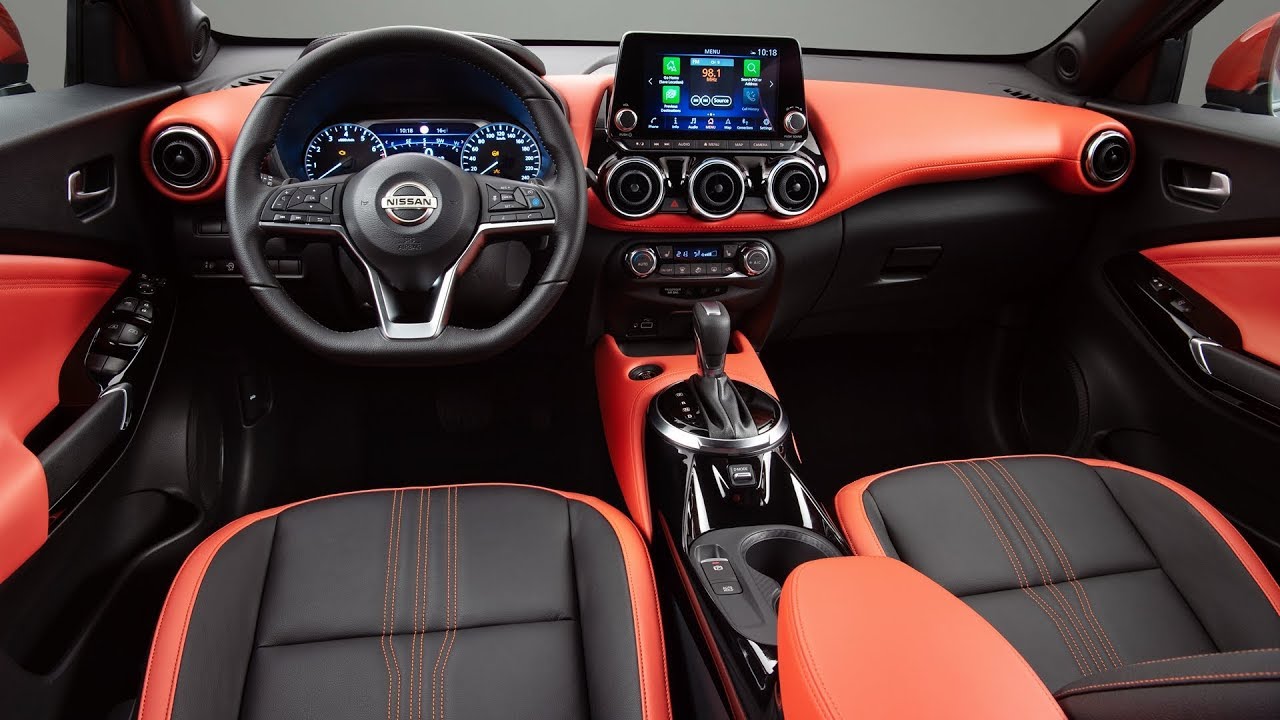 Specs:
Nissan Juke is equipped with a 1.6L DIG-T I-3 turbocharged petrol engine block. Particularly, this engine block will produce a capacity of up to 114 horsepower at 6000 pm. Accompanying this feature is the maximum torque of 154 Nm at 4800 pm.
This new generation model comes with two gearbox options, including a 6-speed manual and a 7-speed dual-clutch with paddle shifters on the steering wheel.
Nevertheless, the Juke 2021 is considered one of the cars with optimal fuel economy due to its fuel tank capacity of 46 liters.
Safety:
Nissan Juke's automatic transmission provides modern, fast, and accurate performance. Its safety system includes six airbags with a full variety of brakes, 3-point seat belts with seat belt reminder function, child lock latch, and modern security anti-theft device. Hence, these features can ensure a safe drive.
Technology:
At the same time, it has full modern entertainment features suitable for the car's sporty style, such as a high-definition CD screen, Bluetooth connectivity, 6-speaker sound system that allows drivers to enjoy outstanding live music driving.
Click here for a full review of Nissan Juke.