The CAMPI and TMA announced a report revealing a sharp growth in SUV and pickup sales in 2017.
With the rapid increase in excise taxes on car, customers are flocking to dealerships across the country to buy cars at best prices as soon as possible. According to a recent report by the Chamber of Automotive Manufacturers of the Philippines (CAMPI) and the Truck Manufacturers Association (TMA), total vehicle sales for the first half of 2017 indicate a panic-buying trend.
As per the CAMPI and TMA, the total number of units sold is 196,164, reflecting an increase of nearly 30,000 compared to 167,481 units sold at the same time last year. Dominating the sales is commercial vehicles (CVs) with 128,984 units released.
SUVs
and
pickups
clarified as light commercial cars are the main units marketed. Meanwhile, passenger vehicles follow with 67,180 in sales.  
In detail, vehicle sales including both CVs and passenger cars for June 2017 reached 37,631 units sold, representing an increase of 37,631 units compared to last year's 32,933.  
>>> CAMPI and TMA also published a report showing a 23% increase in vehicle sales in Q1. Click here to get more information.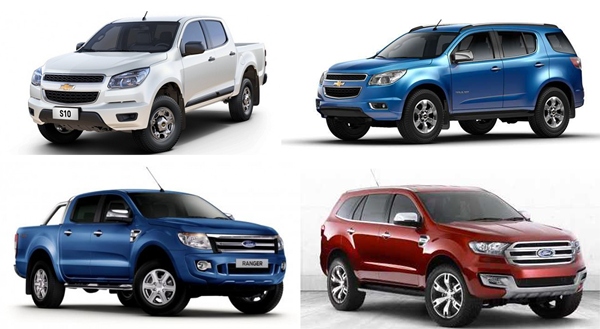 SUVs and pickups
 clarified as light commercial cars are the main units marketed
The top 4 advancers are Toyota Motor Philippines with 34,549 units sold, followed by Mitsubishi Motor Philippines with 34,549, while Ford Philippines placed on the third with 16,695. The fourth position belongs to Isuzu Philippines with 14,225 vehicles sold and Honda Cars Philippines is next in line with 13, 789 unit sold.  
The brands that have the total sales under the Association of Vehicle Importers and Distributors (AVID) such as Hyundai, Chevrolet, and Subaru are not included. According to industry sources, total sales of AVID are expected to be around 450,000 by the end of 2017.  
>>> View more: 
PH car sales in April grew a modest 4.8%
Recent posts