Ford PH has received 9,300 questions since last year.
Familiarizing ourselves with the different car models with their own respective variants currently available in the local market can be challenging at times. As such, Ford Philippines decided to integrate on its official website the 'Ask Ford' which has been running since last year. 
The Ask Ford function enhances customer experience and engagement in the country by allowing customers to ask questions anytime and receive immediate answers. The questions asked can be related to any of Ford's business network including after-sales services and in-depth information regarding its local lineup such as the Ford Ranger and Everest.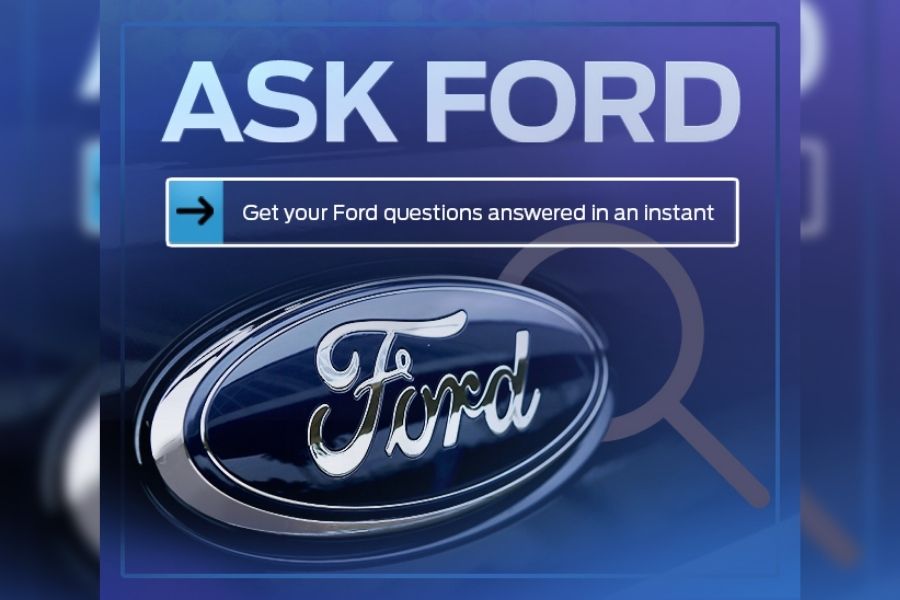 Check out Ask Ford for your queries
Since the introduction of 'Ask Ford' last year, Ford Philippines has received over 9,300 questions with over 100 unique topics searched every month. The most searched vehicle by customers last year on the online tool is the more aggressive-looking Ford Ranger Raptor.
Ask Ford can be easily accessed via the magnifying glass icon on the Ford Philippines website and is designed to produce accurate and relevant answers to a wide variety of questions.
There are three main tools that enable Ask Ford to generate responses quickly to customers. The first tool is Ford's comprehensive Knowledge Repository which provides accurate responses by using natural language that assesses the question as a whole instead of just keywords.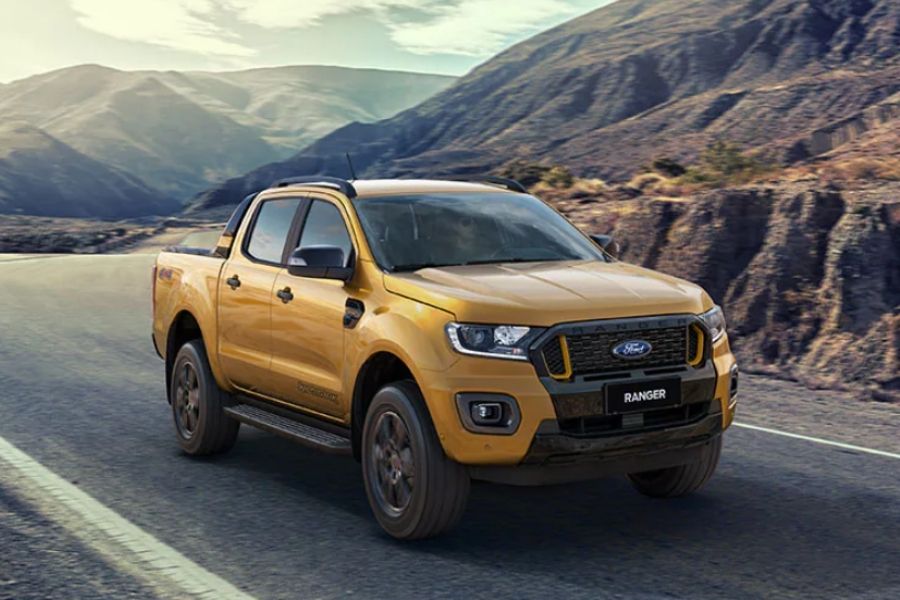 Get more detailed insights regarding the new Ford Ranger using Ask Ford
The next tool uses information from the Owner's Manual. This allows customers to select their preferred vehicle model and year to get the most relevant information to their query. Lastly, Ask Ford comes with a Web Crawler function that provides links to all Ford official sites for added information.
"With Ask Ford, we are able to engage and better serve our customers with an online tool that helps answer their questions about Ford products and services in an instant," shares Joyce Laxamana, Director of Ford Customer Service Division. "Now more than ever, the Ask Ford tool will be more relevant and useful as we continue to evolve with our customer's changing behavior, needs, and preferences."
Visit Philkotse.com for more of the latest in the automotive industry.
Know more about Ford Ranger

<p>The Ford Ranger received numerous facets and practicality and is one of the long-running in the segment of pickup trucks. Still, it has changed a lot in recent years, and today, it is equipped with proper SUV features, truck muscularity, spacious cabin, car drivability, and the like.</p> <p>The sport-themed oriented urban truck was intended for the buyer&#39;s active lifestyle. Hence, the Blue Oval Company&#39;s midsize pickup truck is also utilized as a lifestyle &#39;weekend&#39; SUV aside from being just a pickup car. Its robust and multi-talented platform is common for both Ford Ranger and <a href="https://philkotse.com/ford-everest-price-philippines" title="Ford Everest Philkotse Car Guide">Everest</a>, the latter is considered one of the leading SUVs in its respective segment.</p> <p>Powering the Ford Ranger is either a 2.5-litre or&nbsp;3.0-litre Dura TORQ TCDi diesel engines that supply high values of power and torque as well as better mileage. It also features enough room and additional space at the back for either business or personal purposes.</p> <p>The double cabin pickup truck comes with on-road agility, together with its competent handling and reasonable off-roading capability with a 4x4 mechanism. Moreover, the midsize pickup truck&nbsp;features top-class safety features and competes with the types of <a href="https://philkotse.com/isuzu-d-max-price-philippines" title="Isuzu D-Max Philkotse Car Guide">Isuzu D-Max</a>, <a href="https://philkotse.com/toyota-hilux-price-philippines" title="Toyota Hilux Philkotse Car Guide">Toyota Hilux</a>, <a href="https://philkotse.com/chevrolet-colorado-price-philippines" title="Chevrolet Colorado Philkotse Car Guide">Chevrolet Colorado</a> and, <a href="https://philkotse.com/mitsubishi-strada-price-philippines" title="Mitsubishi Strada Philkotse Car Guide">Mitsubishi Strada</a>.</p>

Rex Sanchez
Author