Isuzu's pickup truck showcased its driving capabilities. 
Isuzu listed the all-new D-Max at the 2021 Philippine Rallycross Series (PHRX) to showcase the pickup truck's driving capabilities. The PHRX is a timed racing competition held on a closed-course dirt track.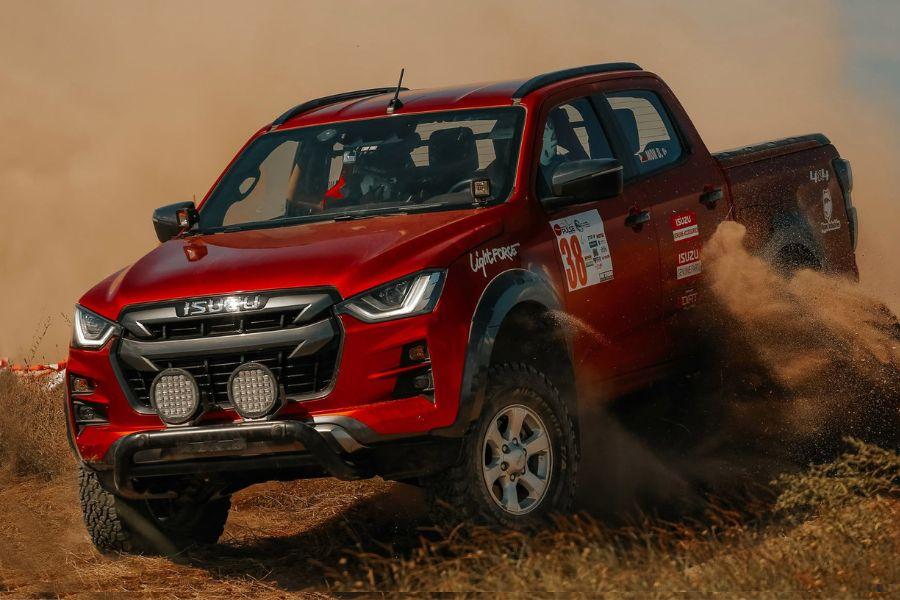 All-new Isuzu D-Max
Two Isuzu D-Max 4x4 LS-E AT units joined rounds five and six of the said event led by veteran race car driver Mon Dimapilis, and motoring journalist Vince Pornelos. Isuzu Philippines entered a non-modified, all-stock D-Max as well as a slightly modified unit featuring limited tweaks to the suspension and tires.
The 2021 PHRX has three different categories: Open Class, UV Class, and AWD Class. The Open Class is open for any engine displacement, the UV Class is for all types of pickups, SUVs, and AUVs while the AWD Class is for all types of four-wheel-drive vehicles. 
Isuzu PH said that the two D-Max pickup trucks managed to drive through the track's challenging terrain without a sweat. The car brand shared that the all-new D-Max bested seasoned competitors, and was able to stay within the top three winners of each category.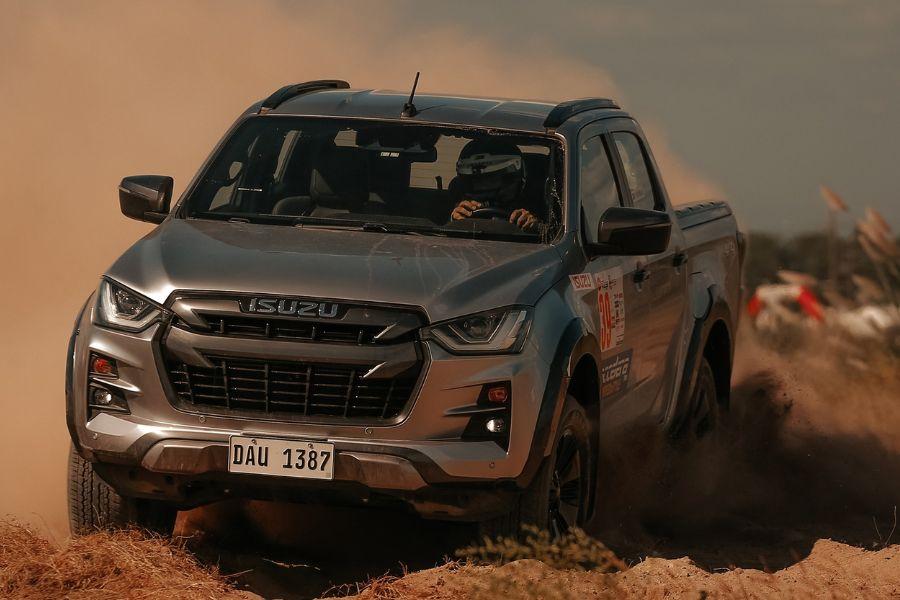 Isuzu wants to showcase the all-new D-Max's driving capabilities
The two Isuzu D-Max pickup trucks that entered the 2021 PHRX are both equipped with a 3.0-liter inline-4 turbodiesel that delivers 188 hp and 450 Nm torque.  
Isuzu PH added that the two trucks were able to conquer the tough circuit without damage or need for repair. Both were said to be able to drive home without a problem, which is a testament to the truck's capabilities.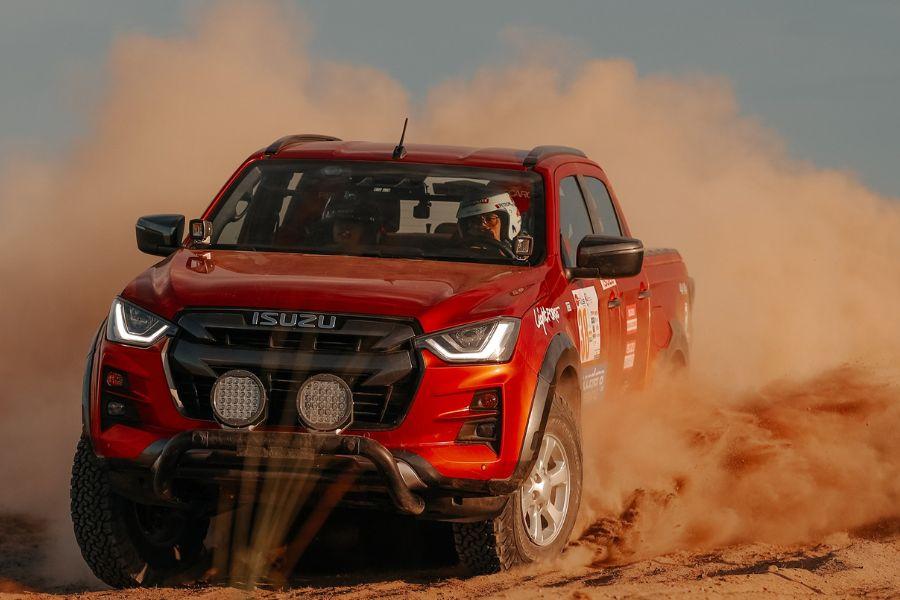 Just a normal day for the all-new Isuzu D-Max
The PHRX is a timed racing competition that is held on a closed-course dirt track. It started in 2015 and has since accrued the respect and participation of many motorsport experts and enthusiasts. Round five and six of the 2021 PHRX were held at the open grounds of the Clark Global City, Clark Freeport, Pampanga.
Globally, the third-generation all-new Isuzu D-Max has been taking home several accolades. It was named the "Best Pickup Truck" at the Business Vans Awards, a UK-based website focusing on commercial vehicles and fleet cars in general. Moreover, the Trade Van Driver in the UK also voted the 2021 Isuzu D-Max as the "Best Workhorse Pick-Up" due to its durability and practicality.    
Get the complete specs, pricing, and other details about the Isuzu D-Max in Philkotse.

Know more about Isuzu D-Max 2023

The Isuzu D-Max 2023 is a 5-seater pickup truck that is available in six variants, including various options for a 4x2 or 4x4 drivetrain. Isuzu Philippines Corporation (IPC) is offering this truck at a price that ranges from Php 862,000 to Php 1,835,000. There are two engine options powering the D-Max. One is a 1.9-liter RZ4E-TC inline-4 turbodiesel engine that makes 148 horsepower and 350 Nm of torque, while the other is a 3.0-liter 4JJ3-TCX inline-4 turbodiesel engine that delivers 187 horsepower and 450 Nm of torque. Either a 6-speed manual or 6-speed automatic transmission can be paired to the said engines.
In terms of dimensions, the D-Max spans 5,277 mm in length, 1,880 mm in width, and 1,810 mm in height. It boasts a ground clearance rated at 240 mm, as well as a wheelbase at 3,125 mm. Some of the competitors of the Isuzu pickup truck in the Philippines are the Toyota Hilux, Nissan Navara, and Mazda BT-50.

Martin Aguilar
Author