This will be for a limited time only. 
There's no denying that the refreshed Nissan Navara packs more presence over its pre-facelift version. The prominent V-motion grille, quad LED headlamps, and sharper foglamp housings certainly give off an imposing look, accompanied by more overt body cladding and the redesigned tailgate.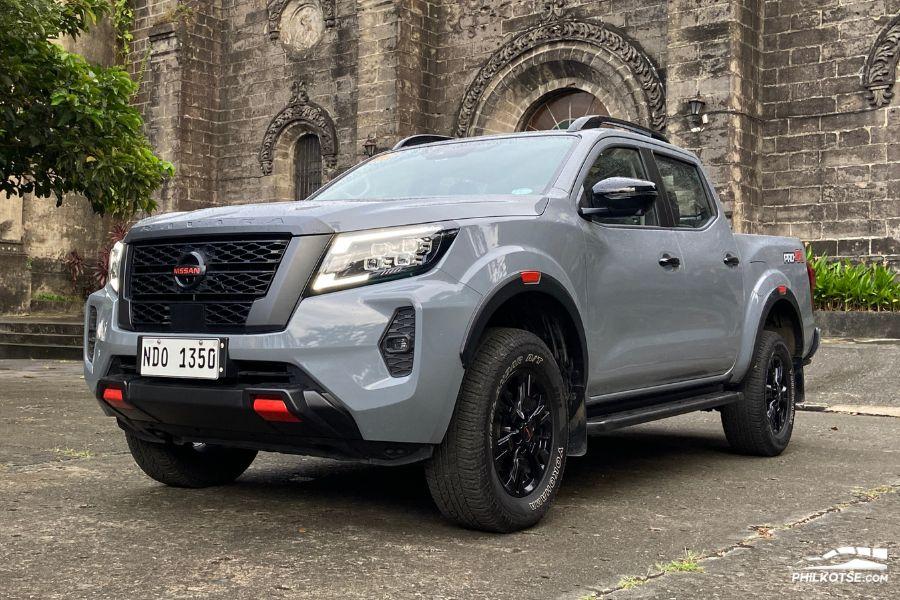 It's a bit strange for such a handsome-looking pickup to omit a crucial accessory 
However, there is a glaring omission on the carmaker's midsize rig, evident right on the cargo bed. Whether as a business or lifestyle vehicle, a pickup truck's primary purpose is to carry stuff while ensuring that the bed isn't scratched, damaged, or otherwise marred. That's where the bedliner comes in. 
For some reason, this crucial accessory doesn't come standard across the Navara range, offered instead as an option (at extra cost) for the buyer. This is especially true for the Pro-4X trim level, which stands as the flagship of the current lineup. You'd think that the top-spec Navara would be equipped most of all with the necessary protection for the cargo bed straight from the factory floor.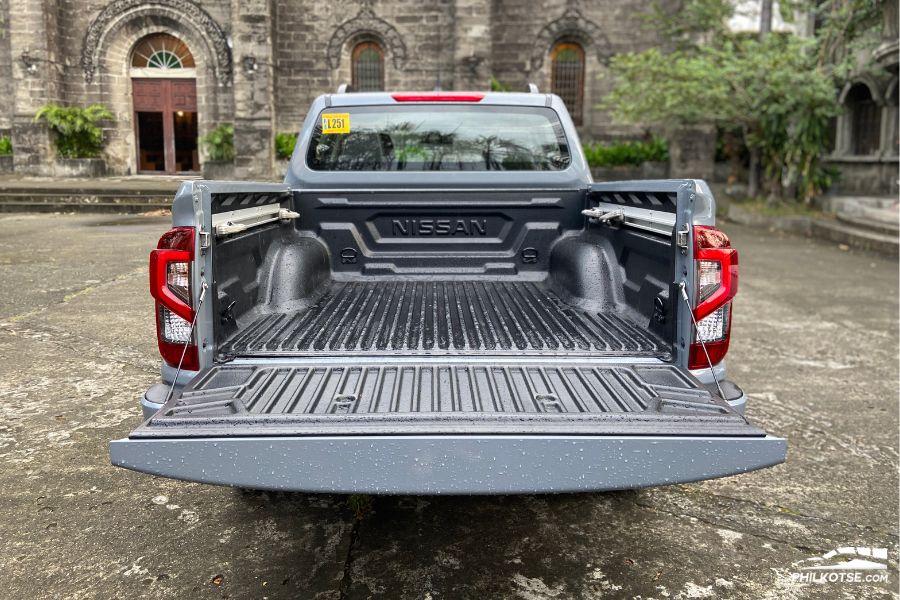 We're sure customers will agree having the bedliner by default would be better, but this is the next best thing 
Fortunately, Nissan Philippines Incorporated (NPI) is correcting this oversight (if only for a limited time) with the Navara Pro-4X Free Bedliner promotion. Buyers who avail of the flagship Navara variant whether through cash, bank purchase order, or financing can get a free bedliner to use on their units. This represents added value for Nissan customers who would otherwise need to pay separately for the accessory. 
There are a few caveats to the offer, however. The free bedliner is not available to fleet purchases, for one thing. It's also not on the table for those buying units under the NPI Employee Program and the NPI Business Partner Program. Another condition is that the accessory is not convertible to cash.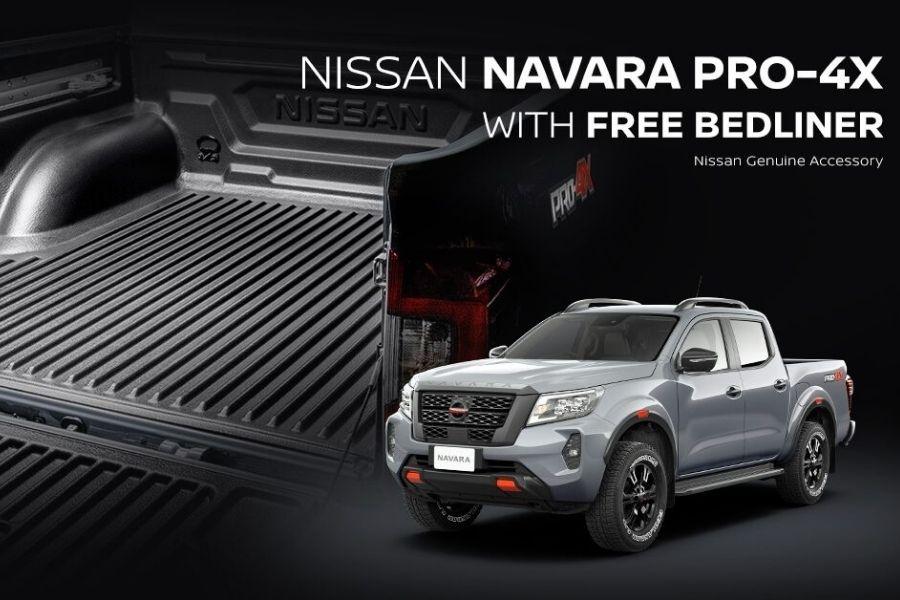 You'll have until March 2022 to decide if you want to get the range-topping Navara
NPI is offering the Navara Pro-4X Free Bedliner Promo across its authorized dealerships nationwide. The said promo will run until March 31, 2022, so this is a great incentive if you're seriously considering Nissan's range-topping pickup.  
     
Our industry updates are always available for your consumption at Philkotse.com.  
Know more about Nissan Navara 2021

The Nissan Navara is a midsize pickup truck sold in Europe, South Africa, Australia, New Zealand, and Asia. Designed and built by Japanese automaker Nissan, it is known for its modern and muscled physique packed with innovative features. Whether you use it daily going to work or to transport a good number of goods in rural or urban areas, this versatile workhorse can truly perform. The new facelifted model of Nissan Brand comes with a bolder front end, which gives it a more commanding presence. It is also integrated with updated tech and safety features.

Joseph Paolo Estabillo
Author
Recent posts