An epitome of a luxurious car interior.
We have yet to see the exterior features of the new 2021 S-Class, which is Mercedes-Benz's flagship model. However, the German automaker has revealed the interior look of the S-Class and it looks spectacular.
Aside from being eye candy, the interior of the 2021 S-Class is equipped with innovative features the German marque calls MBUX.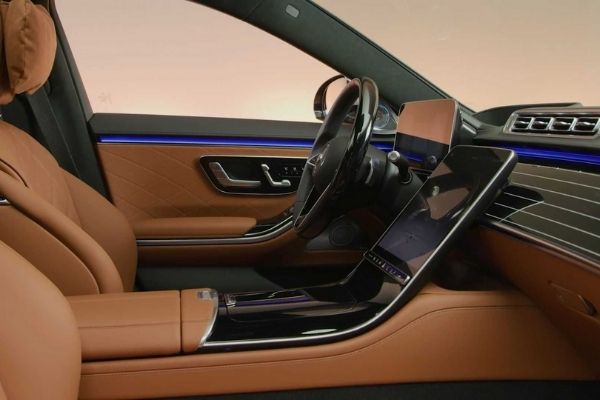 Mercedes aims for a lounge-type ambiance
MBUX stands for Mercedes-Benz User Experience. The second generation of this system is set to debut in the 2021 S-Class. The interior is installed with five large screens equipped with OLED technology, two in the front and three at the back. What's interesting is the driver's display is integrated with a 3D spatial view.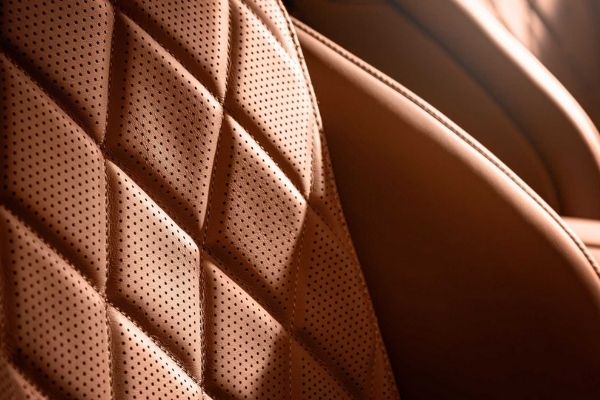 The attention to detail in this car is superb
Moreover, the interior system is equipped with a voice assistant called "Hey Mercedes." It can accept incoming calls, display navigation maps, and many more. "Hey Mercedes" can understand indirect speeches.
For example, the user can say "I am cold" instead of a clearer and longer command. In addition, it can now support 27 languages with natural language understanding (NLU).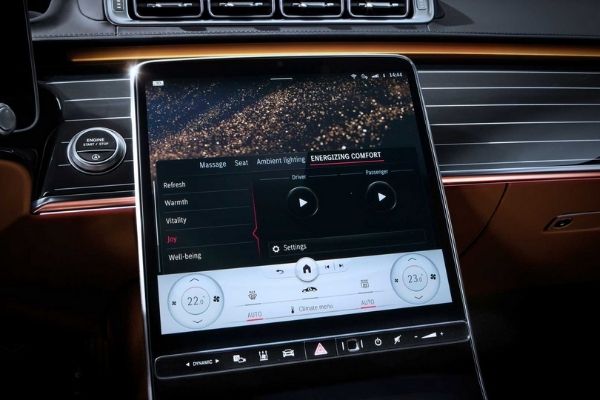 12.8-inch OLED screen technology
New biometric and interconnected functions are also added to the new Mercedes-Benz S-Class. These functions include fingerprint, face, and voice recognition. With this, users are allowed access to individual settings or verification of the digital payment process from the vehicle.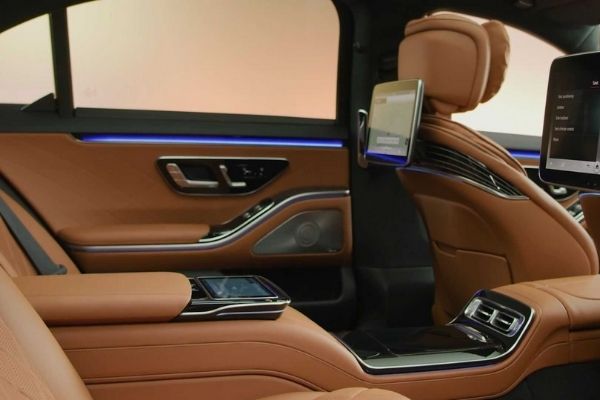 Selection and amendment of navigation destinations is possible from the rear seats
Other features that make the new S-Class' interior superior include ambient lighting, Burmester sound system, perforated leather seats with 3D design, and longer wheelbase configuration that provides a more comfortable ride experience.
>>> Related: Mercedes-Benz GLB debuts with 7 seats, P3.79M price tag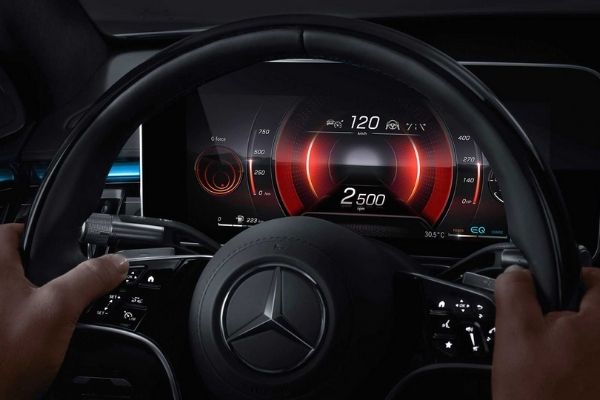 Thanks to its 3D spatial view, drivers get to have a next-level driving experience
Seeing the 2021 Mercedes-Benz S-Class, one can say that it is a good representation of brilliant innovations. The full-size luxury sedan is set to debut on September 2.
Here at Philkotse.com, we value your interest in the automotive industry. Visit our website to find out more.
Know more about Mercedes-Benz S-Class

The Mercedes-Benz S-Class sedan has been highly popularized as the benchmark of luxury vehicles. Its reputation in mainstream media has regarded it as the poster vehicle of Mercedes. Currently on its sixth generation, the sedan embodies much of the German brand's aesthetic and engineering philosophies. The S-Class is styled with the highest regard for comfort and convenience. Complementing its timeless and sophisticated exterior is a spacious cabin furnished with a digital dashboard with a slew of controls on the steering wheel and center console. Among its many luxury features is the Energizing Comfort Control that allows rear passengers to manage the vehicle's ambiance. Currently offered in three variants, the S-Class S 400 Blue Hybrid, the S-Class S 350 LWB, and the top-spec S-Class S500 LWB. It is available in three engine options corresponding to each variant which are a 3.5L RWD, a 3.0L AWD, and a 4.7L RWD, respectively. All engines are paired with a 7G Tronic Plus automatic transmission.

Rex Sanchez
Author