Learn the basics of an oil catch can.
What is an oil catch can? 
An oil catch can, which is otherwise known as an oil catch tank, is a device that's connected to a car's crankcase ventilation system which filters out air and other contaminants from the oil. Some select few cars come stock with oil catch cans.
These, however, usually have deviations. Take for example the BMW S55 engine's air-oil separator. For the most part, oil catch cans are classified as an aftermarket mod.
Physically, it takes on a cylindrical appearance with a couple of appendages to it namely its fasteners, and nozzles for its tubes. Usually, this component is made of plastic. 
What Is An Oil Catch Can?
How does it work?
As mentioned, an oil catch filters your car's oil. Oil flows down from the crankcase and passes through several barriers inside the oil catch can. These can include steel wool and/or other similar devices. What's filtered out from the oil is air or air bubbles.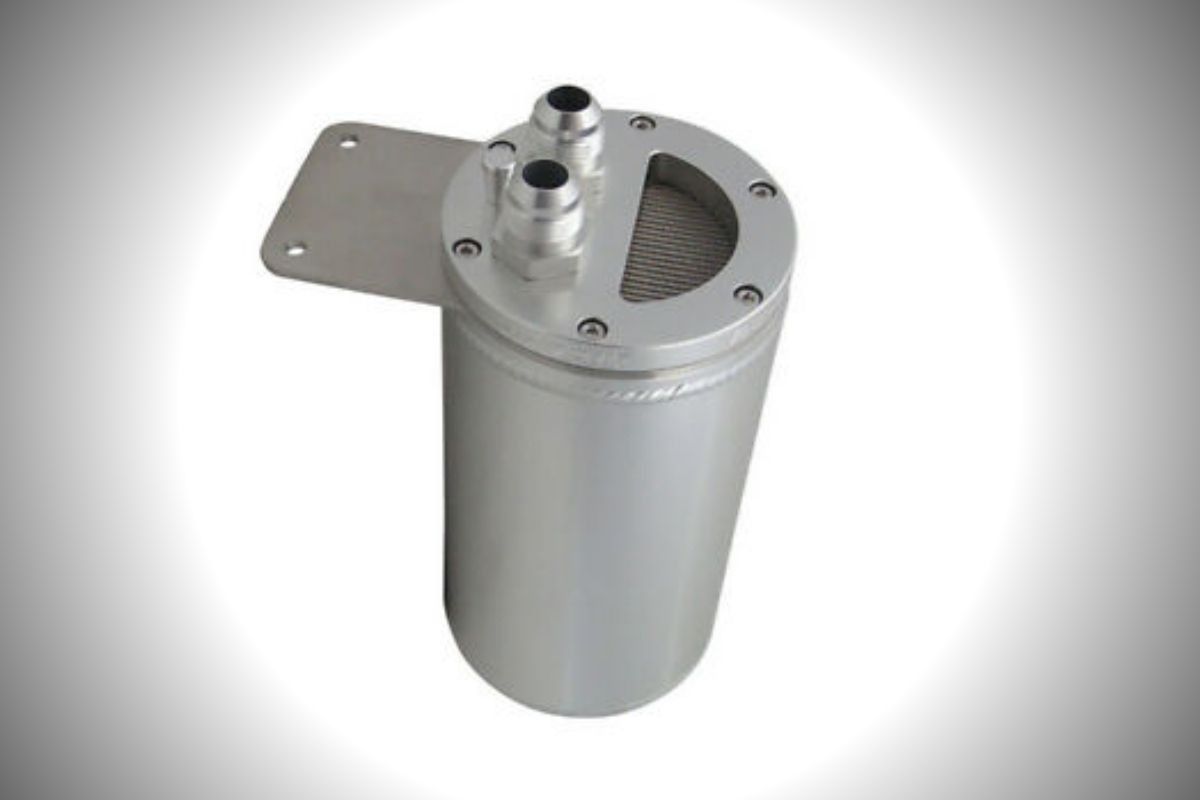 An oil catch can for the LS3 engine
Oil catch can purposes and benefits
As mentioned above, the purpose of an oil catch can is to prevent air from mixing with the oil. Most modern car engines have crankshaft ventilation systems. The aforementioned part prevents blow-by caused by seeping gases.
But then again, the said part can also cause oil mixed with air to collect inside the engine's cylinders. If left as is for a period of time, the air mixed with oil can form into sludge. This will result in inefficient fuel burn, accelerated wear and tear, among others.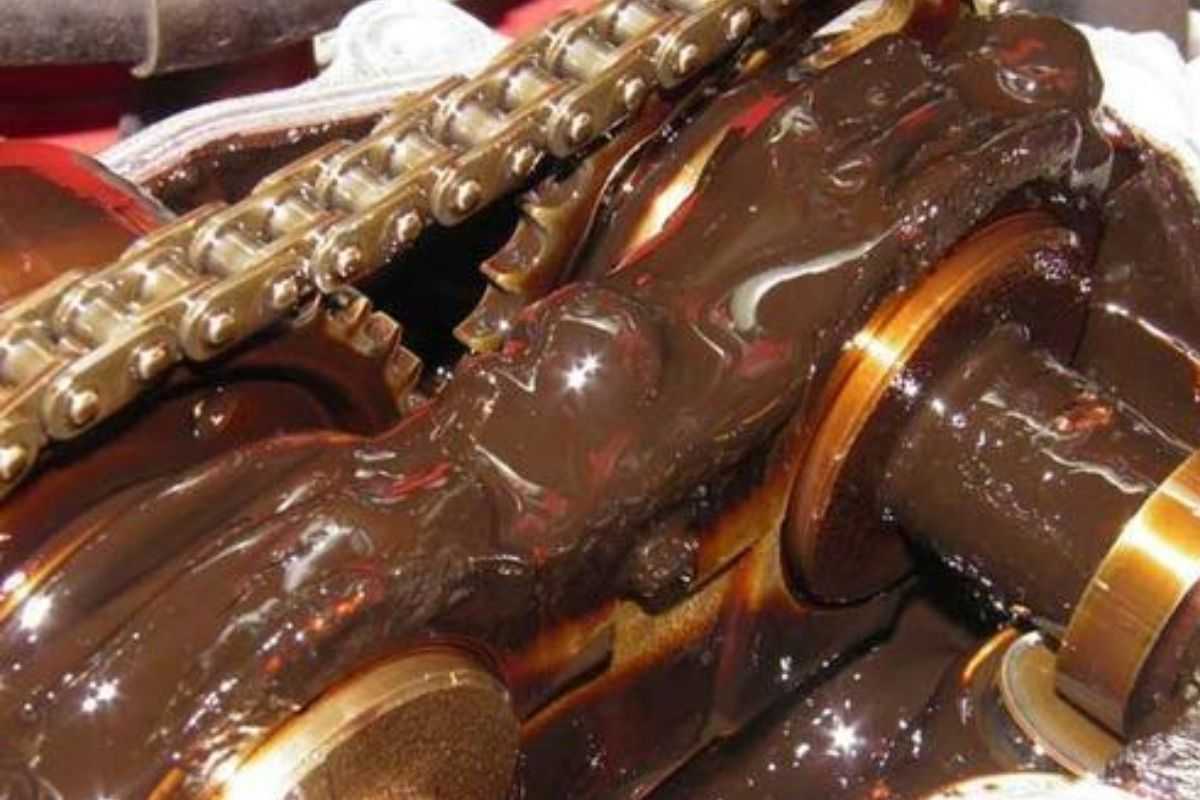 An engine covered in oil sludge
>>> Related: 3 basic ideas about car oil and oil filter
Oil catch can pros and cons
One huge advantage of having an oil catch can is the prevention of oily gases caused by blow-by from collecting in your car's cylinders. This means better operating conditions, which in turn means better efficiency.
Also, the sludge that we've mentioned can cause shaky ignition, ignition failure, and loss of power. Those can be prevented too. 
This device is also very advantageous when you're running a turbo that uses exhaust gas recirculation. That's because an oil catch can filter out the potential gunk that can collect on the cold side of the turbo, and inside the intercooler. Moreover, gunk that makes intake valves stick. When that happens, it can lead to lower performance especially in high-boost high-performance turbocharged cars.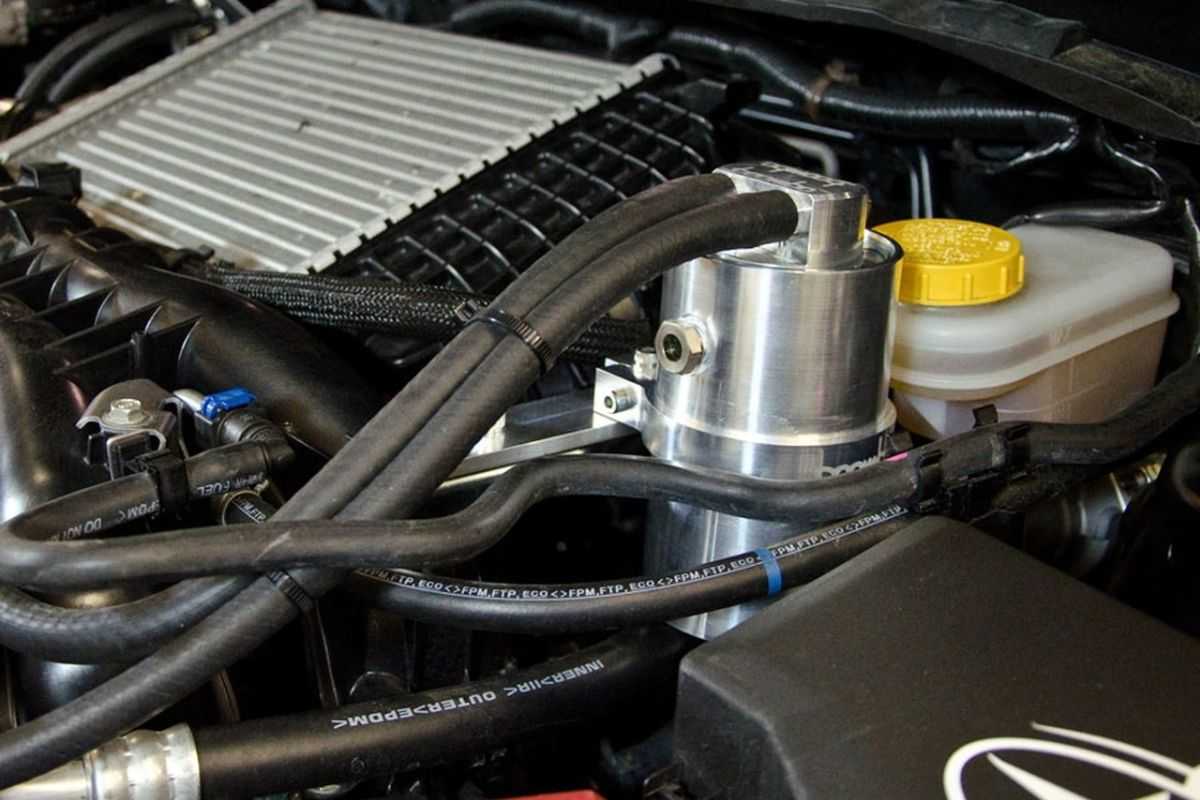 A high-end oil catch can [Photo: Boomba Racing]
As for disadvantages, an oil catch can cost a bit here in the Philippines. Sure, there are universal ones, but getting a pricier model-specific oil catch can is better. The installation process is also tricky for most amateur mechanics but that can be easily addressed by hiring a professional.
Also, you might not need an oil catch can at all if you're particularly fastidious when it comes to engine maintenance.  And lastly, one also needs to drain the oil catch can during oil changes. Suffice to say, this adds more work for you during regular maintenance.
>>> Related: 7 effective ways to reuse your used motor oil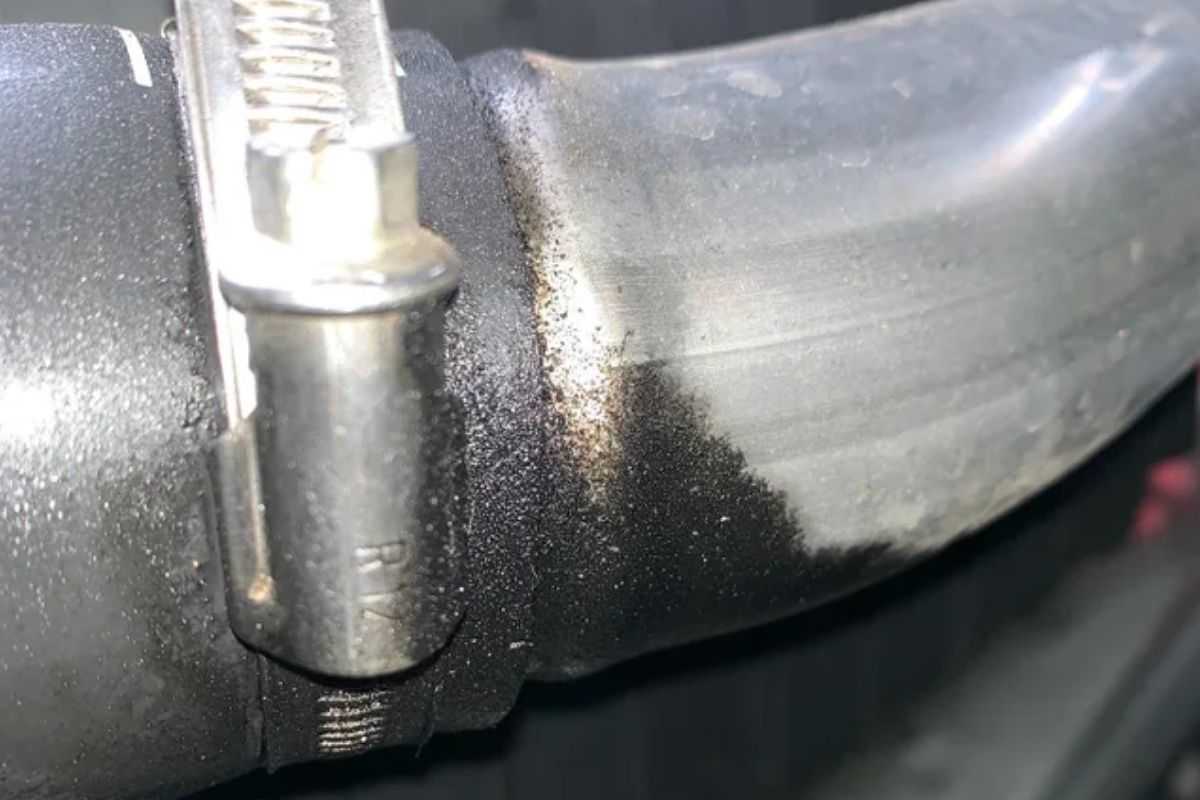 Oil leaking from an intercooler hose. An oil catch can might prevent this from happening
If you're building a particularly powerful car with forced induction, we recommend getting an oil catch can. If you're just using a stock car for daily driving, the usual maintenance will do. For more helpful car modification tips and car maintenance guides, keep reading here on Philkotse.com. 
Oil catch can: FAQ 
1. How much does an oil catch can cost in the Philippines?
Answer: A universal oil catch can cost around Php 900 and above. Model-specific versions are pricier.
2. Where can I buy an oil catch can in the Philippines?
Answer: Some oil catch cans are available from local e-commerce sites, but some can also be brought from car parts stores.
3. What is an oil catch can?
Answer: An oil catch can is a filter that separates oil from gases.
4. How do I install an oil catch can?
Answer: To install an oil catch can, mount it inside the engine bay. Next, connect the oil line to the blow-by hose. Next, insert the said hose to the oil catch can, then install the remaining hose to the other open oil catch can valve. Secure the hoses using a hose band clamp.
5. Does an oil catch can need maintenance?
Answer: Yes, an oil catch can needs maintenance. You'll need to drain it every time you change your car's oil.


Cesar G.B. Miguel
Author