Learn what frits are and how they protect your car's glassware.
Like us, we're sure that you spent a couple of hours stuck in traffic somewhere in the Philippines – be it as a driver and sometimes as a passenger just recently or sometime before. And like us, you might have found yourself staring, either straight ahead out of the windshield or from the front passenger seat to beat out the crippling ennui.
Then you saw it, the strip of black dots lining your car's windshield. What are they? Have they always been there?
Ladies and gents, those little series of dots lining your car's glassware are called frits or frit bands. So what purpose do they serve other than giving your windows a cool, vignette look?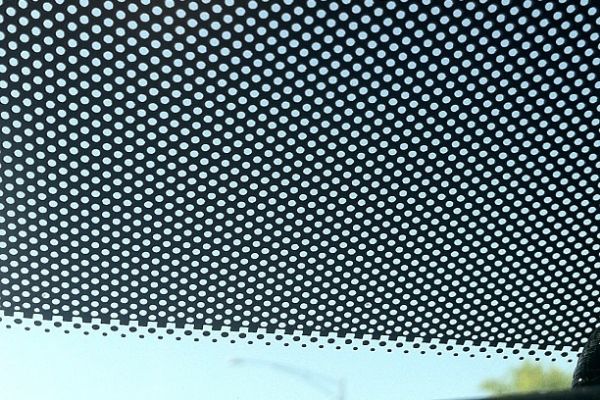 Remember these and not knowing what they're for? 
>>> Related: How to clean your car's windshield from the inside in 4 steps
Car Window Frits: They protect your glass
The frit is a ceramic strip painted and then baked on car windows since the 1950s. It's there to shield the urethane sealant from ultraviolet rays. If a window doesn't have a frit, then said sealant will melt and your windshield will eventually pop out.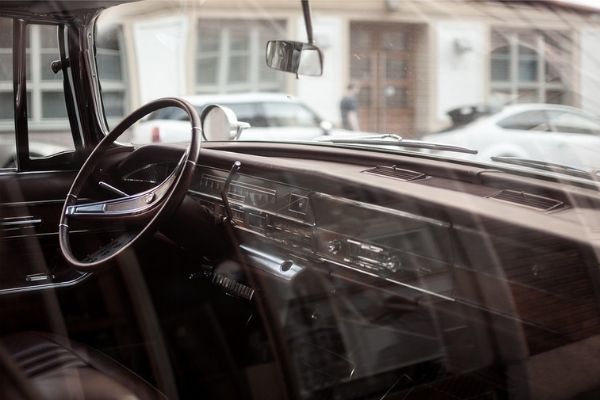 An older car without car window frits
Nowadays, frits are not only found on windshields but also on other car windows like the quarter glass, for the same reason.
Will other materials work as window frits? Maybe, but ceramic can withstand really high temperatures up to 660 degrees Celsius. And since they are baked into a car window, there's less chance of them being removed or to get worn out in the long run. 
>>> Related: How to remove stickers from your car's windows and windshield
Car Window Frits: Cosmetic reasons
Before the 1950s, car manufacturers didn't put frits on their car windows. That's because back then, what held car windows in place were metal trim pieces. Contrast that to modern cars, which now make use of adhesives, which are far more economical, and in most situations, have a stronger grip.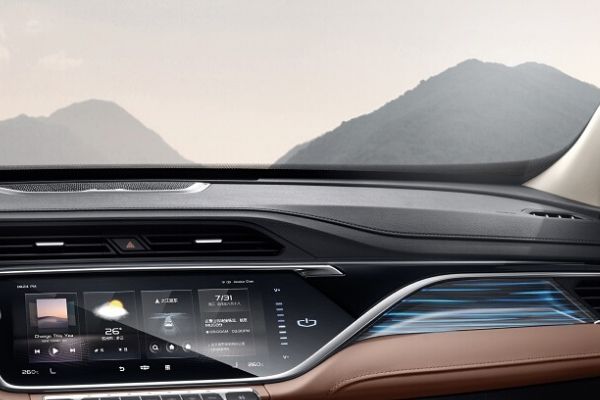 See that black line. Yep, that's a windshield frit strip
Adhesives, however, will look rather unsightly if exposed. To address this, a frit is designed to provide a visual barrier to prevent the said adhesive from being seen from outside the car. Apart from that, the dotted pattern provides a rough surface area for the adhesive to stick on to.
>>> Related: Choose the best car window tint: Essential tips & tricks for Pinoy drivers
Car Window Frits: Why the dots?
There are two reasons as to why a car window's frits are patterned in a gradient, "halftone pattern," with the dots getting smaller and farther apart as the solid black part of the frit recedes.
The first is the said pattern is said to be aesthetically pleasing, but at the same time, the smaller dots are less distracting to the eye of a driver.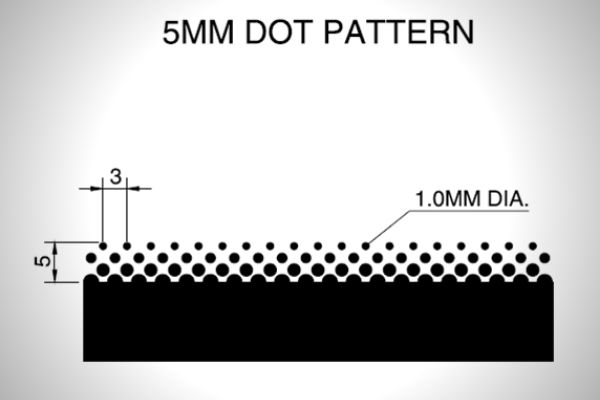 And no, they're not some randomly placed dots 
Another reason for the halftone pattern is temperature control during manufacturing a car's windows, and also with actual road use. If you've noticed, many windows on your car are usually curved and in order to prevent undesired warping from the heat during manufacturing, a glassmaker will cover their corners in ceramic, while the dots will distribute the heat more evenly.
The same goes when driving on a particularly hot day. The black-colored frits absorb most of the heat directed on your car's glass windows, while the dots will evenly distribute the heat. No, they don't actually dissipate heat, but at least the high temperature isn't concentrated on the corners of your car window where most of the adhesive holding them in place is positioned.
>>> Related: 7 tips to choose the right car window tint
Car Window Frits: Glare reduction
If you've noticed, there's a particularly large bulge of frits on your windshield, just behind your car's rearview mirror. That functions to block out light which might bother your eyes when you're backing up.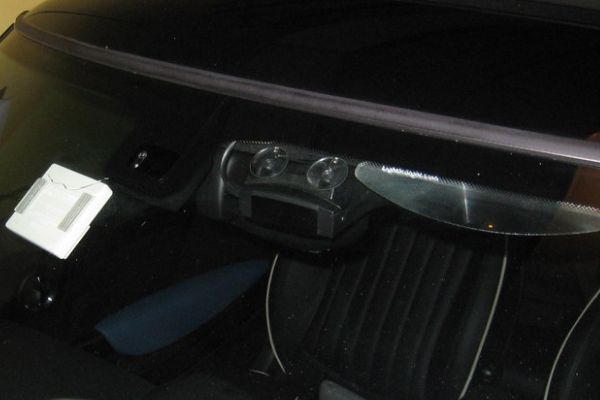 Here's that larger frit strip behind the rearview mirror, just to the left of the picture
So now you know what car window frits does. For more explanations and guides on car maintenance and car parts, keep reading here on Philkotse.com.


Cesar G.B. Miguel
Author