No need to go overboard to make the Rush stand out. 
As it is in stock form, the Toyota Rush is already a practical MPV with a handsome, SUV-like exterior design. And for having those same characteristics, there is no doubt that this Toyota model has become popular. 
The Toyota Rush
Due to its popularity though, it is a common sight on Philippine roads. This then begs the question: how does one make a Toyota Rush look more unique? 
Well, here are some suggestions. 
Toyota Rush Modified: Aftermarket wheels 
A Toyota Rush that's modified to appear more unique needs some aftermarket wheels. Sure, the stock wheels carry a "machined-look" with a contemporary design, but swapping these out for a similarly-sized aftermarket set will provide the vehicle with more personality. 
We say similarly-sized wheels because switching to larger wheels will add complications. For instance, a larger wheel set will likewise require a larger tire set. The larger the tire, the pricier they are.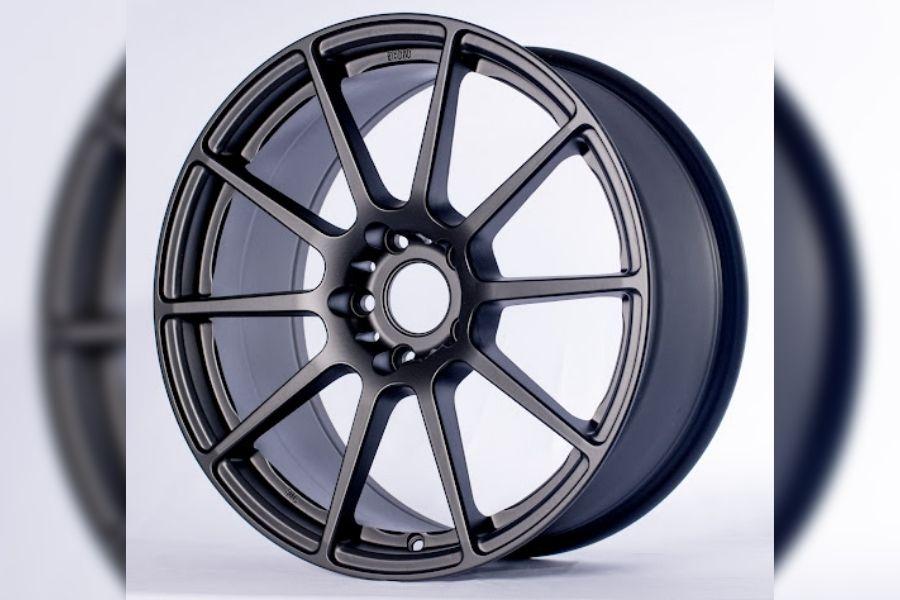 Rota offers plenty of choices with varied designs and sizes
This can then affect how the vehicle will ride and drive. They can increase traction, but it will negatively impact your fuel mileage too. 
Good wheel brands for the Toyota Rush include the likes of Rota Wheels, Romac, and Proline. If you have deep pockets, then Black Rhino also offers 16-inch wheel models that might suit the Rush.  
Toyota Rush Modified: Practical mods 
On the more practical side of things, one can also opt to provide the Toyota Rush with a roof rack. It can expand its luggage carrying capacity, plus it can enhance the Rush's exterior by giving it some utilitarian charm. 
Locally, brands that carry roof carriers for the Rush include the likes of YXC Speedway. Their roof carrier package for the model in question starts at Php 13,000.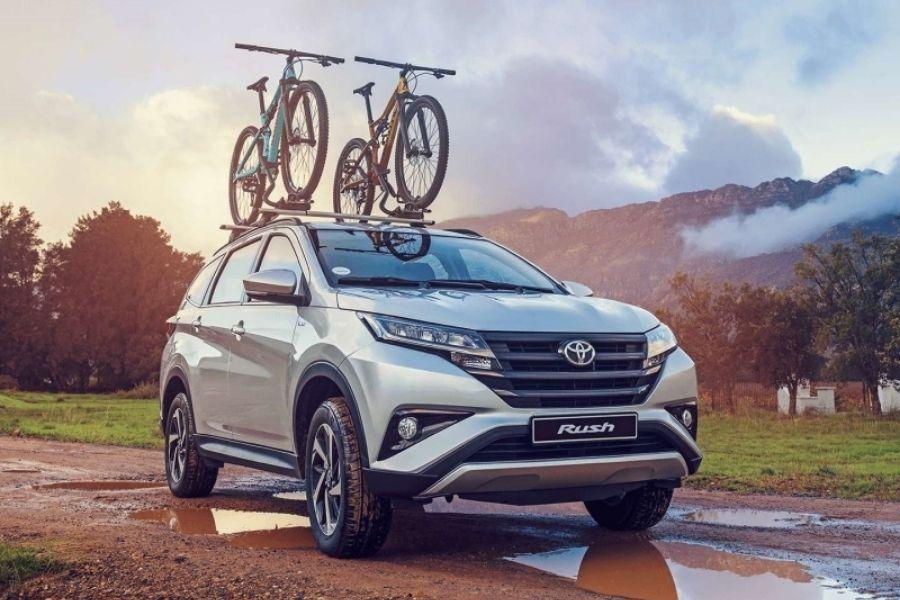 Roof racks are a must-have for outdoorsy, active folks
Besides that, there are also the roof racks from Front Runner, specifically the Slimline II. It is larger than the roof rack from YXC Speedway, but it is more expensive at around Php 50,000. 
Toyota Rush Modified: Official accessories 
Apart from the modifications mentioned above, Toyota Philippines also carries several official accessories for the Rush. Most of these though primarily "enhance" the look of the model and provide no mechanical or practical advantages at all.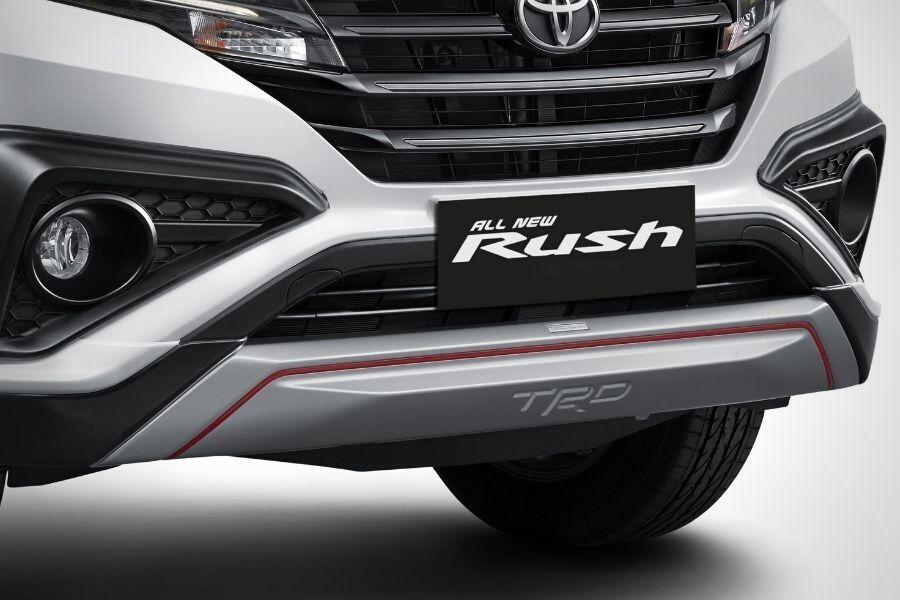 These include a side garnish, a muffler cutter, a back door chrome garnish, a TRD emblem for the rear and front, a TRD emblem for the side and rear bumper, as well as a TRD fog lamp cover. For the pricing of these accessories, please reach out to your nearest Toyota dealership. 
For more car modification guides, keep it here on Philkotse. 
Know more about Toyota Rush 2022

The Rush 2021 is Toyota Motor Philippines (TMP)'s entry to the local competitive multi-purpose vehicle (MPV) segment. Considering its relatively large size and affordable pricing, the MPV is regarded by some as an entry-level SUV to the Japanese car brand. Toyota Rush Price in the Philippines ranges from PHP 983,000 to PHP 1,100,000 with 3 different variants. Under the hood, it is powered by a 1.5-liter 2NR-VE inline-4 DOHC gasoline engine that makes 102 hp and 134 Nm of torque. This engine can be connected to either a 5-speed manual or 4-speed automatic transmission. Dimensions-wise, the Rush spans 4,435 mm in length, 1,695 mm in width, and 1,705 mm in height. In the local market, this vehicle from Toyota Philippines competes against the likes of the Mitsubishi Xpander and Honda BR-V.
There are many SUV-like features that the Toyota Rush offers such as a relatively high ground clearance rated at 220 mm and its new seating configuration that makes seven as standard across all variants. It is considered as one of the best value for money especially for those who wish for a relatively affordable family car. In other markets, the Toyota Rush is called the Daihatsu Terios due to the Japanese automaker's partnership with Daihatsu Motor.

Cesar G.B. Miguel
Author