It's neither a crossover nor an MPV.
As a mini SUV, the Toyota Rush is likely responsible for the sporty MPV segment, yet still seems to stand a category apart from its rivals. That's because the Rush, a badge-engineered version of the third-generation Daihatsu Terios, has yet to find a contender that can truly go toe-to-toe with two of its most important attributes: a ladder-frame chassis and a rear-wheel drivetrain.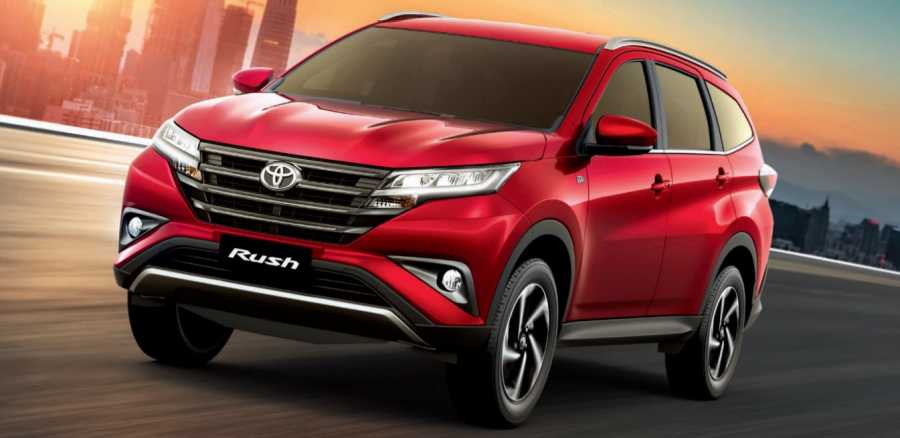 None of its rivals as yet matches the Rush's platform and drivetrain
Despite the platform and market positioning, the Rush offers no all-wheel-drive option. The model didn't start off on the right footing from the get-go, with Toyota Motor Philippines' dubious decision to offer seven seats and a reverse camera only on the top-spec G trim level. That oversight has since been corrected, and all's right with the world again.
We'll give you a rundown of how much you'll need to save up for this entry-level SUV from the country's top-selling carmaker.   
Toyota Rush 1.5 E M/T
The base 1.5 E variant already comes with front foglamps, 16-inch alloy wheels, a rear spoiler, and fabric seats that fold down for increased cargo-carrying capacity. A 5-speed manual transmission handles the power generated by the 1.5L chain-driven gasoline engine towards the rear wheels. The rear camera with guidelines makes it easy to back the Rush into parking spaces.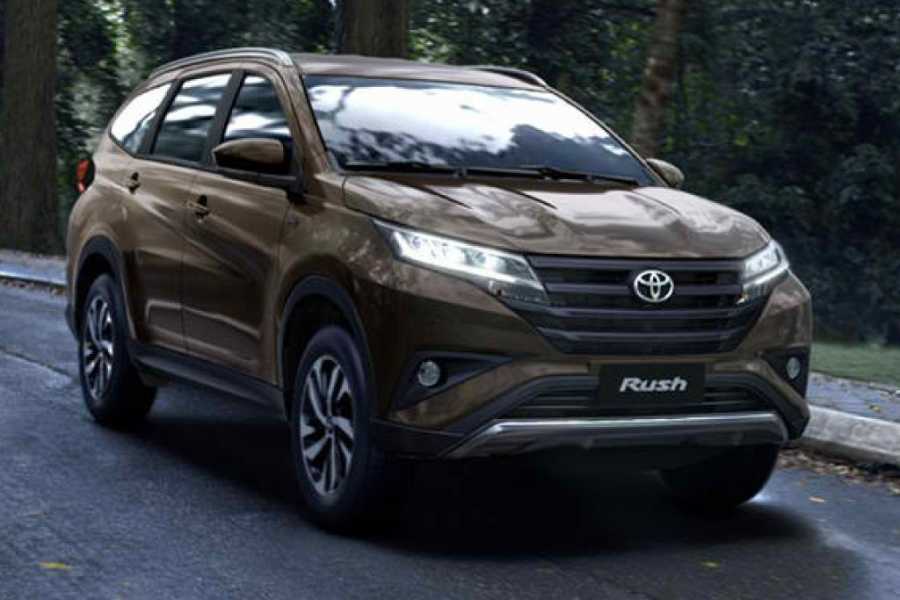 The exterior body cladding is just icing on the cake
At a listed price of Php 983,000, the Rush E M/T can be yours for a downpayment of 30 percent or Php 294,900 and 36 monthly payments of Php 24,056 each. Stretching the loan period to 48 months brings down the bill to Php 19,360, or you can opt for a 40 percent downpayment of Php 393,200 for even lower installments of Php 16,695 each.
Toyota Rush 1.5 E A/T
The midrange variant gets a 4-speed gate-type automatic transmission as part of the powertrain. It sports LED headlamps flanking a chrome radiator grille, along with a sharkfin antenna and LED combination lamps. Drivers take command of a 3-spoke urethane steering wheel with audio controls, and 6 speakers are patched to its 7-inch touchscreen head unit.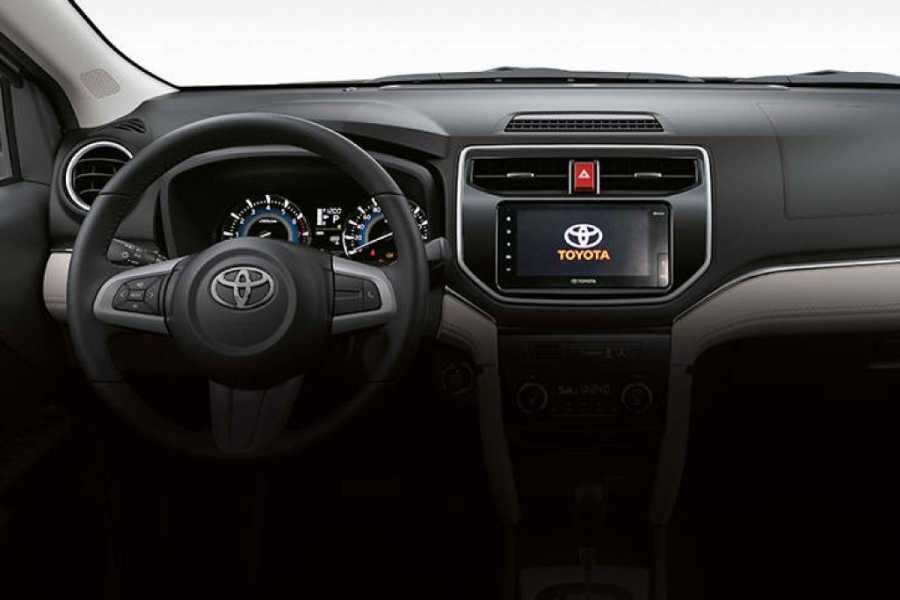 A 7-inch touchscreen head unit handles communications and infotainment
It has a sticker price of Php 1,023,000, which can be divided into 48 monthly payments of Php 28,611 on a 20 percent initial outlay or Php 204,600. Doubling the downpayment at 40 percent or Php 21,458 returns a monthly amortization of Php 21,458, or if you don't mind a longer 60-month payment term, the billing goes down to Php 14,796.
Toyota Rush 1.5 G A/T
The top-spec 1.5 G A/T brings a smoked chrome grille on the fascia and 17-inch alloys on the ground. Roof rails come standard, along with power-folding side mirrors. Inside, occupants can expect a leather tiller, three accessory outlets, and automatic airconditioning. Eight speakers surround passengers in a sea of sound, while six airbags, anti-lock brakes, stability control, and traction control form part of the safety kit.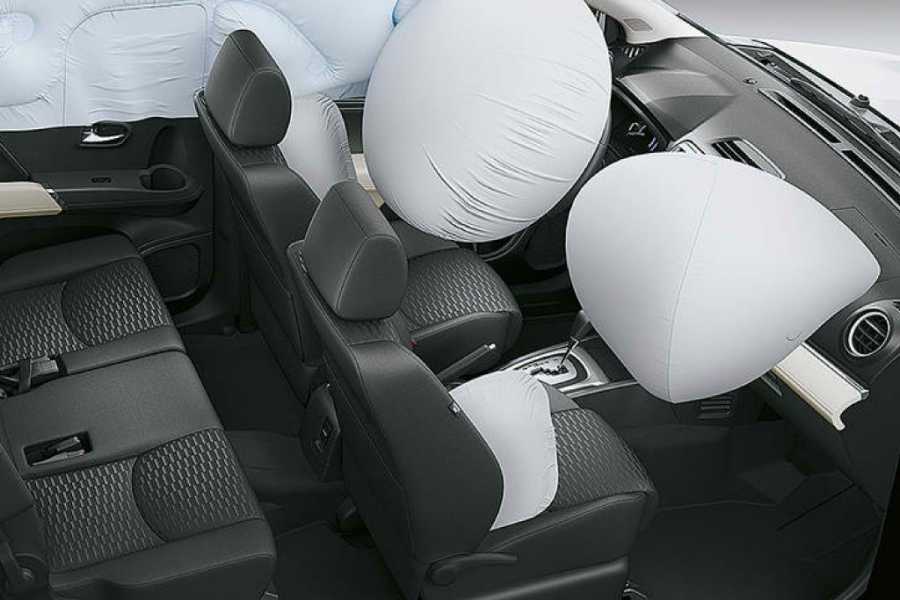 Standard safety features include six airbags, anti-lock brakes, and stability control
Expect to pay Php 1,100,000 for the range-topper, available at 36 monthly installments of Php 26,919 at a downpayment of 30 percent or Php 330,000. Moving up the downpayment to 50 percent or Php 550,000 gets you Php 19,228 for the same payment term, or Php 13,258 if you stretch it to 60 months.
These are all estimates of course, without taking into consideration other factors such as color (the pearl white option carrying an additional premium) and location (regional dealerships usually tack on shipping and delivery charges). Whichever variant you decide to go for, keep in mind that you'll still need some spare cash for maintenance, fuel, insurance, and registration at the end of the first three years of ownership. Your nearest Toyota dealer will be able to give you a more accurate computation based on your current finances.

Find more tips that add up to a great car ownership experience at Philkotse.com.
Know more about Toyota Vios

<p><a href="https://philkotse.com/toyota-philippines-price-list" title="Toyota Philippines">Toyota Motor Philippines</a> introduced the Toyota Vios in 2002. This subcompact sedan is made at Toyota&#39;s plant in Santa Rosa, Laguna. Currently, the Philippine-spec Toyota Vios is offered in nine variants. Prices for the Toyota-made sedan ranges from Php 681,000 to Php 1,020,000. The Toyota Vios subcompact sedan gets two engine options, two transmission options, and a whole host of comfort and safety features. The said model is also available in a wide range of color options. This includes Black, Red Mica, Pearl White, Thermalyte, Blackish Red, Alumina Jade, Freedom White, Grayish Blue, and Super Red.</p>

Joseph Paolo Estabillo
Author
Recent posts