Best materials to use and step by step procedures in creating your own washer fluid.
Now that June has finally come, there are a lot of good things that come with it. Let's read through our post today on Philkotse.com to find out what to be excited about June and why it's time for us to take extra care of our car windshield.
What month of June means in the Philippines
Entering the month of June means summer is officially over. Which further means lesser sun, lesser heat and cooler weather!
Also, vacation is over, which is both a happy thing and a sad thing most especially for students. Sad, because youngsters can't stay up late and wake up late anymore. Happy, most probably for the almost-there, senior class as they are nearing their graduation.
June also means the start of the rainy season. People can wear again their fashionable hoodies, raincoats and boots. Comes with the rain is a colder climate, perfect time to eat your favorite bowl of Ramen again.
Yes, its cooler, but be prepared to get wet!
For daily car users, rain means keeping your car windshield clean as much possible. Nobody would like to end up in a freak car accident not because of slippery roads, but because they didn't see what lies ahead of them because of a dirty windshield.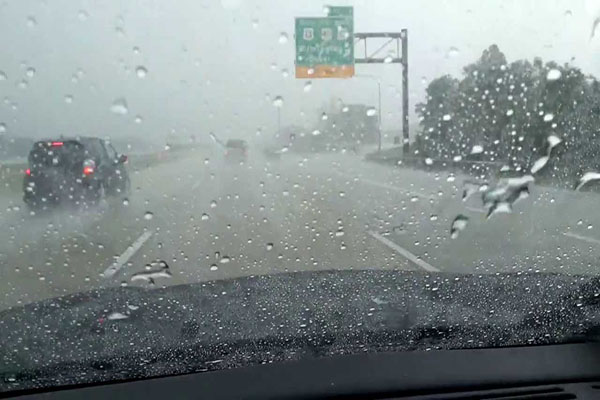 Its difficult to drive in the rain with a dirty windshield
Therefore, we have to take extra care of our front line and we can start doing that by making sure we use the right and the best wiper fluid.
What is a windshield washer fluid?
Washer fluid is a liquid used to clean the windshield with the help of the wiper blade. According to the Medline website, it is made of methanol which is a poisonous alcohol. So, there would be instances where we accidentally press that button for the washer fluid to come out. If the car window is open, there's a possibility that it may spray lightly towards the driver and the passenger, which may cause harmful effects.
Given this, plus the fact that windshield washer fluid that rates 5 stars in Lazada costs a little more than Php 500.00, wouldn't it be more practical and safer if we make our own?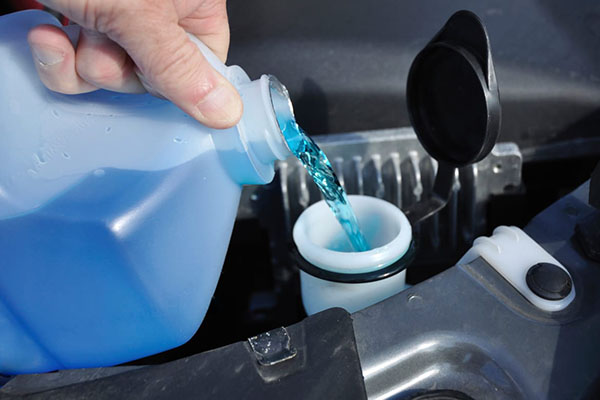 Windshield washer fluid is made of methanol which is a poisonous alcohol
>>> Related: How to clean your car's windshield from the inside in 4 steps
Best Materials to Use for a DIY Washer Fluid
Surprisingly, the materials that we can use to create our DIY windshield washer fluid can easily be bought in your local groceries/supermarkets/drugstores:
Plastic container / Jug
If you have an old plastic container or jug, just clean it thoroughly and make sure that there's none of the old substance present in there. This way, we can even help our environment by recycling.
Water​ (Distilled, preferrably)
This will serve as our diluting solution.
Dishwashing Liquid
This material is ever present in every household and even serves as a mom's best friend every after meal.
Isopropyl Alcohol / White Vinegar / High Proof Vodka (Optional). These are optional materials, but could also help in glass cleaning. If you live in areas where climate turns quite cold, these can make your windshield wiper fluid freeze resistant.
Steps in Making Your DIY washer fluid
It's very basic: Put the water in the plastic container and add the dishwashing liquid and the optional ingredients. Cap it off tightly and make sure that no fluid comes out. Flip it upside down as necessary to ensure that all ingredients are well mixed. After that, pour the liquid into your windshield washer fluid reservoir. Voila! You now have your own, safer and more environment friendly windshield washer fluid!
DIY: How to Make Your Own Car Windshield Washer Fluid
Important Note: Make sure that you label the plastic container properly and keep it out of children's reach.
With the above materials and steps shared by Philkotse.com, you can now make a safer washer fluid. You are now definitely ready for the rainy days to come!
>>> More useful tips for car windshield maintenance:


Ivy Kristia Padura
Author