A proof that less is sometimes more.
In stock form, the current Suzuki Dzire is a sensible and practical subcompact sedan that won't let you down when it comes to providing ample passenger space and reliability on day-to-day driving.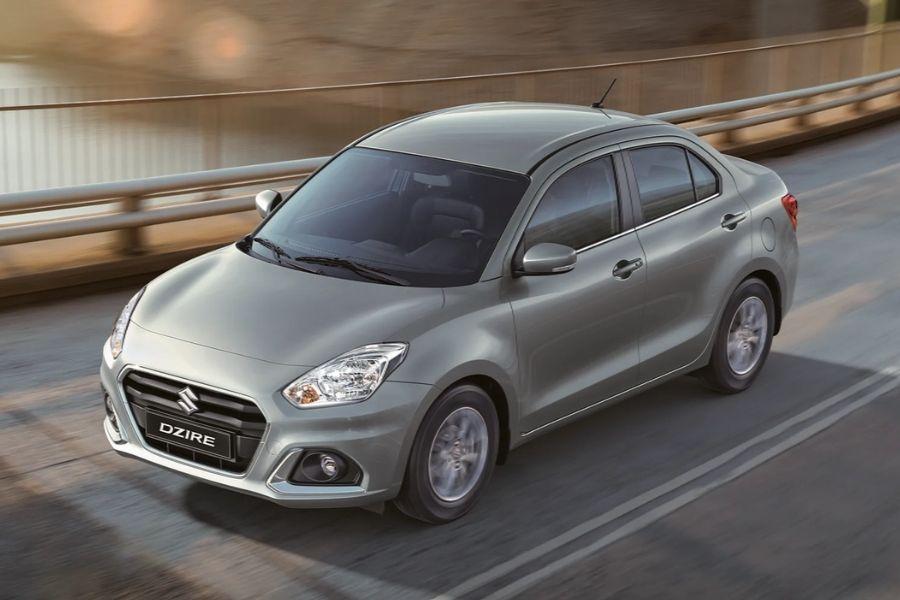 The current version of the Philippine-spec Suzuki Swift
With that said though, this model from Suzuki is far from what one would call sporty. And looks-wise, it does have an interesting design, but an owner might also want to make it more unique.
So, where does one start? Well, here are some tips & advice on the Suzuki Dzire modified for looks, and slightly better handling.
Suzuki Dzire Modified: Aftermarket wheels
To start off, one possible thing you can change on the Dzire in order to give it more pizzazz is its wheels. Period.
Sure, there are a lot of Dzire owners out there who will give it chrome garnishes, a rear spoiler, and some decals, but we encourage you to keep it simple for this model. It doesn't really need a wing, and chrome on cars nowadays is what most people would call "faux pas". Then again, if you really like these mods, then you do you.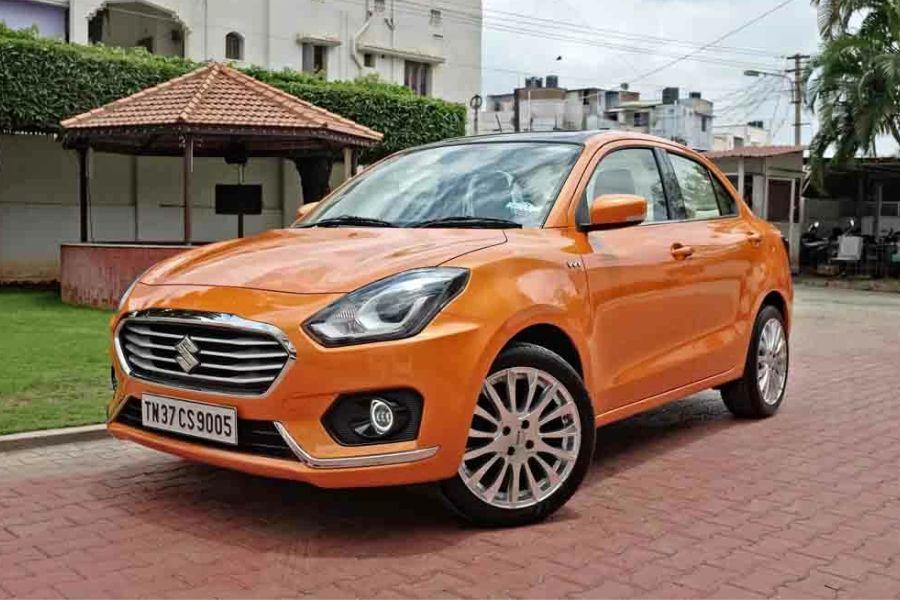 You can fit in up to 17-inch wheels on the Dzire if that's your preference. [Photo source: Kitup]
As for aftermarket wheels, you want to stick as much as possible to the stock wheel's 15-inch size. This ensures that your new wheels won't cause rubbing and other wheel fitment issues. You can opt for alternate offsets though if you want a flush fitment where the wheels are aligned with the fenders.
For this mod, there are many brands that can cater to the Dzire. There are of course Rota Wheels which have many models within the 15-inch size. There are also brands like RTX, NS Wheels, and Motegi Racing.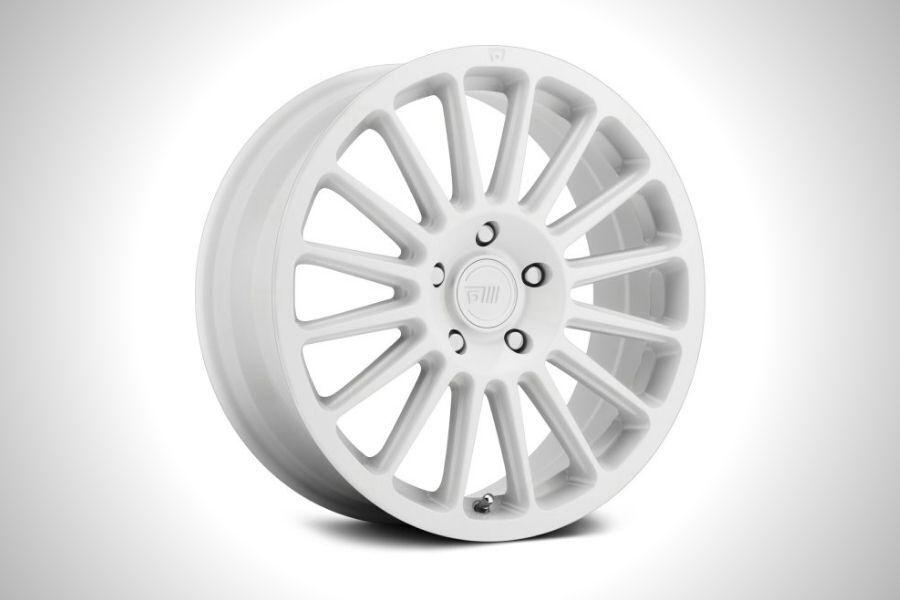 The Motegi Racing MR141 [Photo Source: Motegi]
Enkei as well as other Japanese wheel brands also have some models that will suit the Suzuki Dzire to a tee.
Suzuki Dzire Modified: Lowering springs
To provide the Dzire a better, sportier stance, you might also want to provide it with lowering springs. As the name implies, lowering springs reduces the ride height of the car, and so it can help improve handling by lowering the center of gravity of the car.
Do note however that this will impact the car's ability to take on rough roads and other road obstacles. In connection with this, you might also want to get stronger aftermarket suspension bushings to preserve its ride quality.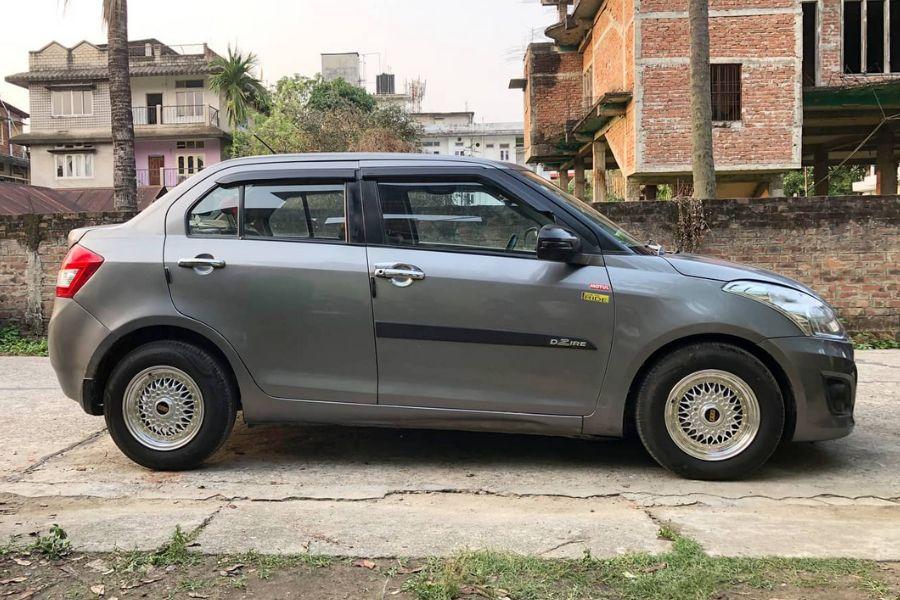 An older Dzire fitted with lowering springs. [Photo Source: AM Racing]
There aren't many options for lowering springs specific for the Suzuki Dzire 2021, but brands that do sell this part for this model are KYB, Eibach, and Tein. Of note, the Dzire also shares a platform with the current Swift, so there might be some coilover choices for it as well.
Suzuki Dzire Modified: Official accessories
For the Philippine market, Suzuki also sells official accessories and parts for the Dzire. Most of these might not change the looks of the aforementioned sedan, but they can give it a bit more in the way of personality.
These official accessories sold by Suzuki Philippines for the Dzire include a side skirt, a rear under spoiler, a door visor with chrome inserts, and a front under spoiler. There are also some practical accessories like a set of floor mats, boot mat, among others.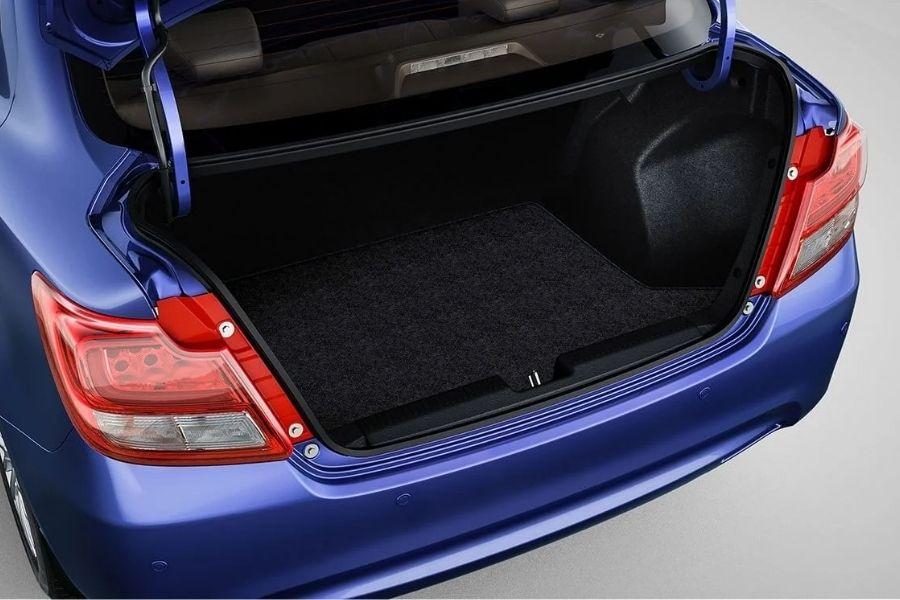 A Dzire equipped with a boot mat from Suzuki Philippines
Those are some mods that can spice up your Suzuki Dzire. But obviously, there are many more out there but these are just the few that you can start with. Something to ease you into the idea of modding a Dzire if you will.
If you want more car modding guides, and other guides on car selling and buying, stick with the largest automotive portal in the Philippines.

Know more about Suzuki Dzire 2022

The Suzuki Dzire 2021- 2022 is a subcompact, front-wheel-drive sedan distributed by Suzuki Philippines. Currently, Suzuki Dzire Price Philippines from Php 549,000 to Php 698,000. These variants include the entry-level Dzire Dzire GA 1.2 MT, the midspec Dzire GL 1.2 MT, and the top-of-the-line Dzire GL+ 1.2 AGS AT.
Powering the Suzuki Dzire is a 1.2-liter inline-4 gasoline engine capable of making up to 82 horsepower and 113 Nm of torque. Depending on the variant, it either uses a five-speed auto gear shift transmission, or a five-speed manual gearbox.
Locally, the Suzuki Dzire competes against the Hyundai Reina, the Kia Soluto, and other similarly prices models.

Cesar G.B. Miguel
Author
Recent posts