Here are the compact sedans we handpicked.
The compact car segment, or C-segment in Europe, is a class of vehicle that's larger than subcompacts, but smaller than midsize cars. Typically, a compact car can seat up to five people, and most come in a four-door, two-box configuration.
If you're the observant type, then you'll have noticed many car manufacturers have dropped their compact car models altogether. That's because it has been replaced by the more spacious seven-seater MPV models or the many high-riding crossovers models currently in the market.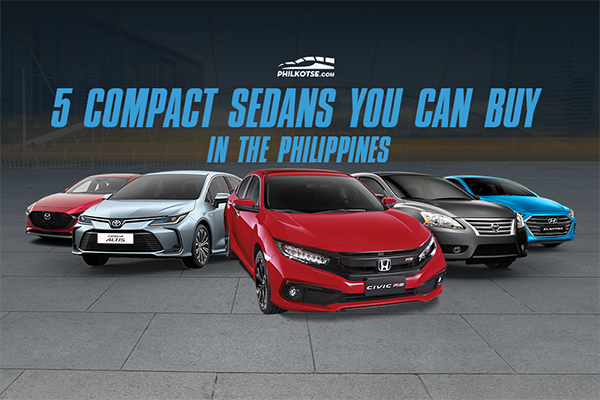 There are several compact sedans available in the local market
Despite that though, the compact car can still hold its ground in terms of sales numbers globally. First off, a compact car is sufficient if you live alone, or have a small family. Second, an MPV can never catch up to the sportiness and maneuverability of a compact car.
Usually, a compact car is lighter than MPVs and crossovers, and its center of balance is lower too. As such, many driving enthusiasts will always favor the latter. In addition, compact cars are just more stylish (this is up for debate). 
While the list of compact cars available globally is shrinking, we've listed our top five picks of the best compact cars in the philippines. And of course, we based our picks on their popularity, accessibility, and value for your money.
1. Toyota Corolla Altis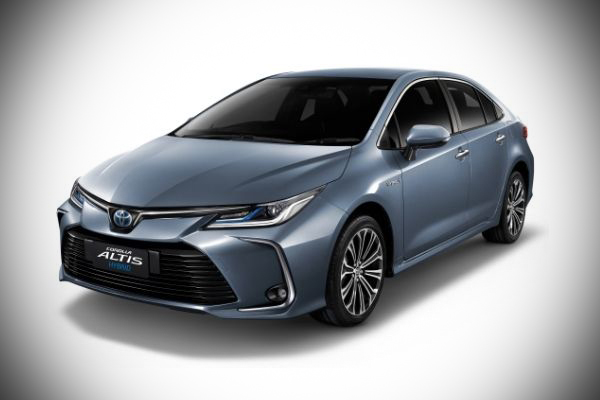 Harking back to the legendary Corolla of old, the current 2020 Toyota Corolla Altis has grown into a sophisticated, and elegant looking sedan. The current model is also notable for being the first generation of the Corolla to come with a hybrid variant. And yes, it's top-variant is also one of the more affordable hybrid vehicles in the Philippines right now.
2. Honda Civic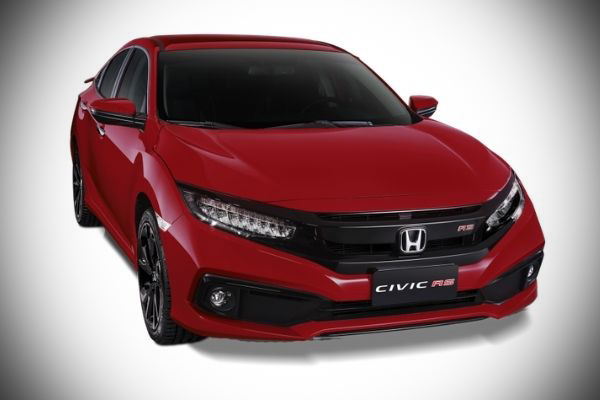 Like the Corolla Altis, the Civic has also grown in size and sophistication. Gone are the high-revving, screaming VTEC models of yesteryears, and what we have now is a calmer, environmentally friendlier, and cushier ride. Make no mistake though, the Civic is still a nimble car.
This is especially true for the Civic RS Turbo which can produce 171 horsepower and 220 Nm of torque. Moreover, the Civic has this angular and contemporary style which keeps its youthful spirit alive.
3. Nissan Sylphy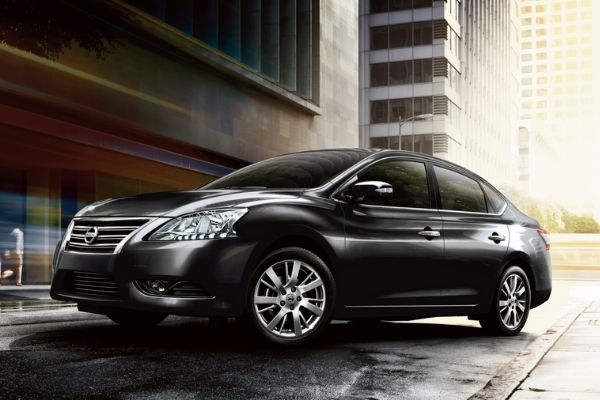 Nissan's entry to the compact car market is the Sylphy. The current one we have in the market is the B17 third-generation model. And this one has been available since 2012. It's old, but regardless, it still offers a comfortable and spacious ride that won't break the bank too much.
Note however that the Philippine market will inevitably get the new 4th-gen Sylphy, and that version isn't just a looker, but its engine has gotten a good bump up in power too. For now though, the Sylhpy that we currently have is a reliable and not that expensive compact car in the Philippines with a decent amount of power for its size. In fact, the Sylphy 1.6 MT variant is one of the lighter compact sedans in the country with a curb weight of only 1,190 kg.
>>> Related: FORD FOCUS 2013 FOR SALE
4. Mazda 3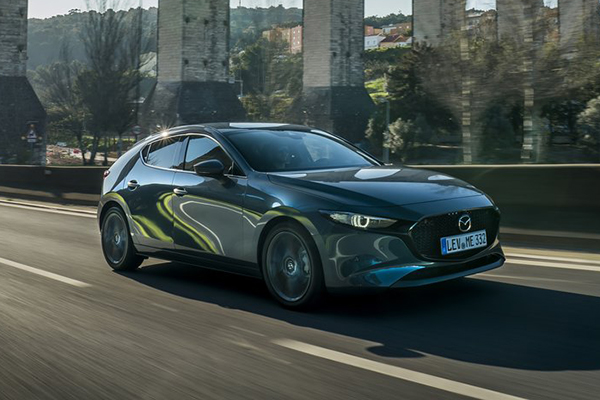 For some, the Mazda 3 is one of the most stunning looking compact cars in the Philippines. This is thanks to Mazda's Kodo design language which puts an emphasis on flowing reflective surfaces, strategic use of body lines, and a flowing overall design.
Apart from the look, Mazda also ensures that the Mazda 3 is a joy to drive via its well-balanced suspension design, its g-vectoring technology, its brilliant ergonomics, and the peppy high-compression SkyActiv engine. The only grip we have against the Mazda 3 is that the Philippine market didn't get the AWD version.
5. Hyundai Elantra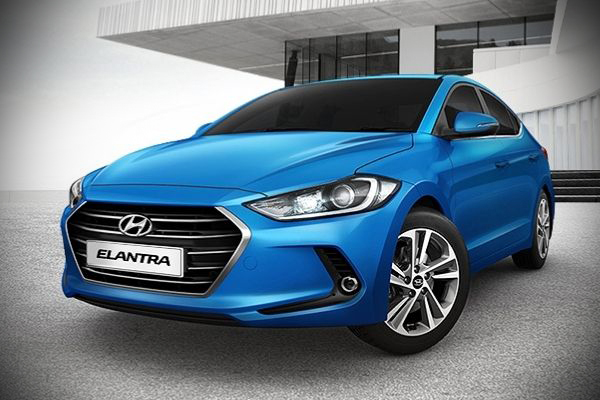 And last but not the least is the Hyundai Elantra, which is currently in its sixth-generation version. It's a simple car when it comes to on-board features but it offers a sufficient amount of space and power for its weight.
Do you agree with our list of compact cars in the Philippines? Of course, there are more here in the Philippines but if you've noticed, we've chosen some of the most popular, and most accessible models available today. So yes, one or two of your favorites didn't make the top five.
If you like the list, keep reading here on Philkotse.com for more car buying advice, as well as car maintenance tips.


Cesar G.B. Miguel
Author