Roof rack and fancy wheels. It's that simple. 
The Ford Territory compact crossover is the Blue Oval's entry into the growing Philippine crossover segment. It is fairly popular as Ford Philippines has already sold 8,000 Territory units since its launch back in August 2020.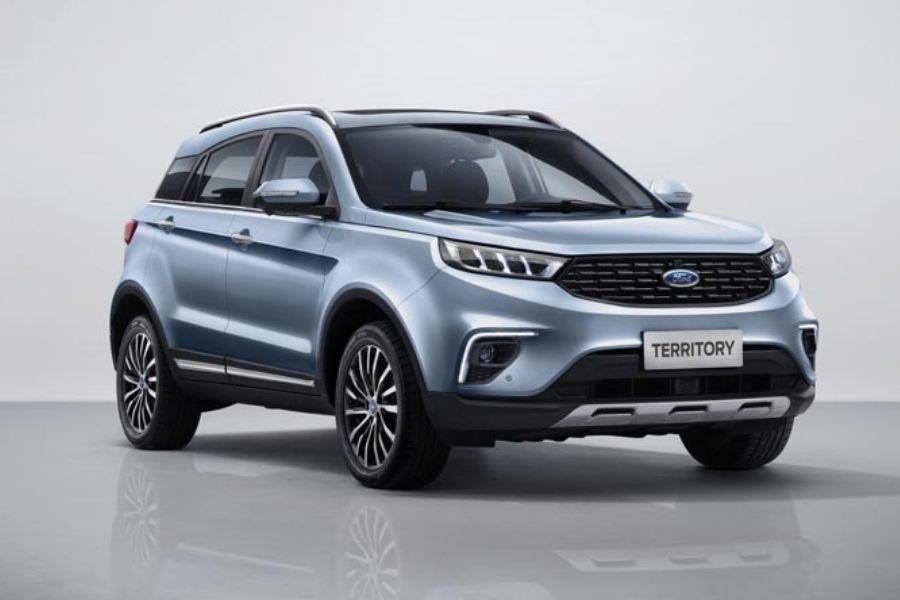 The Ford Territory
Now it's 2022, and so many of you reading this might already have your own brand-new Territory, or are looking to get one soon.  
But how does one make the Territory look more unique? How does one modify a Ford Territory? Well, here are some suggestions. 
Ford Territory: Aftermarket wheels 
Like most of our "how to modify" guides, we suggest that you consider giving it a set of aftermarket wheels. The stock wheels look great as is, but there are practical hundreds, if not thousands of different designs to choose from to make your crossover look more unique. 
Do note though that we suggest sticking to similarly-sized aftermarket wheels. Of note, the Territory Trend comes standard with 17-inch wheels, whereas the Territory Titanium+ has 18-inch wheels.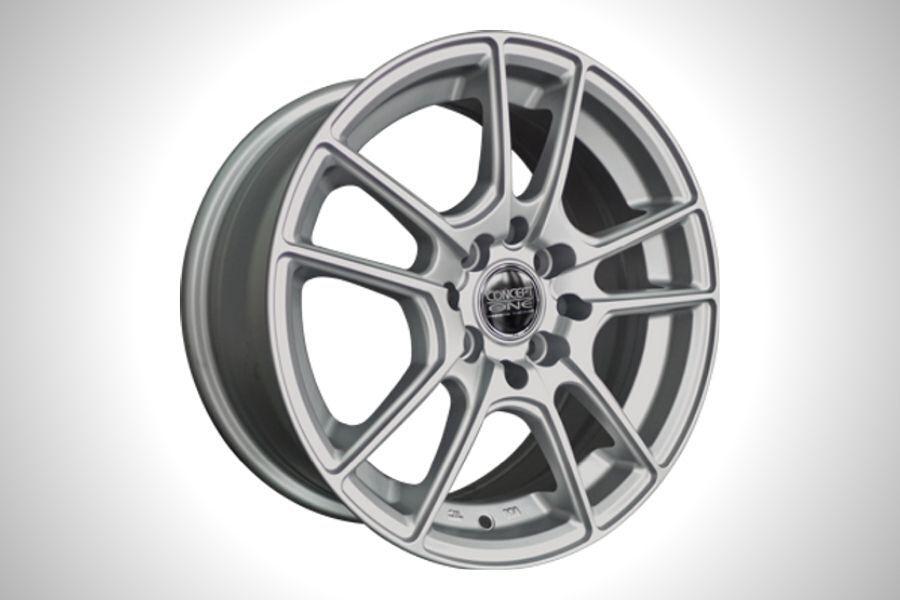 The Shakedown from Concept One Wheels might suit the Territory
Why? Well, switching to larger wheels requires you to buy a set of larger tires. Also, larger tires are significantly more expensive. Furthermore, larger or smaller than stock wheel and tire sizes might also change how the car handles, its ride quality, and its fuel efficiency. 
Locally, there are many brands where one can find wheel models that will fit the Ford Territory. There's Rota Wheels, Concept One Wheels, and even Black Rhino.
Ford Territory: Roof rack 
Apart from wheels, a Ford Territory modified for an enhanced exterior look can also have a roof rack. Beyond that, it further improves the vehicle's cargo carrying capabilities. Of note, both Territory variants sold locally already come with roof rails so installing a rack can be easy.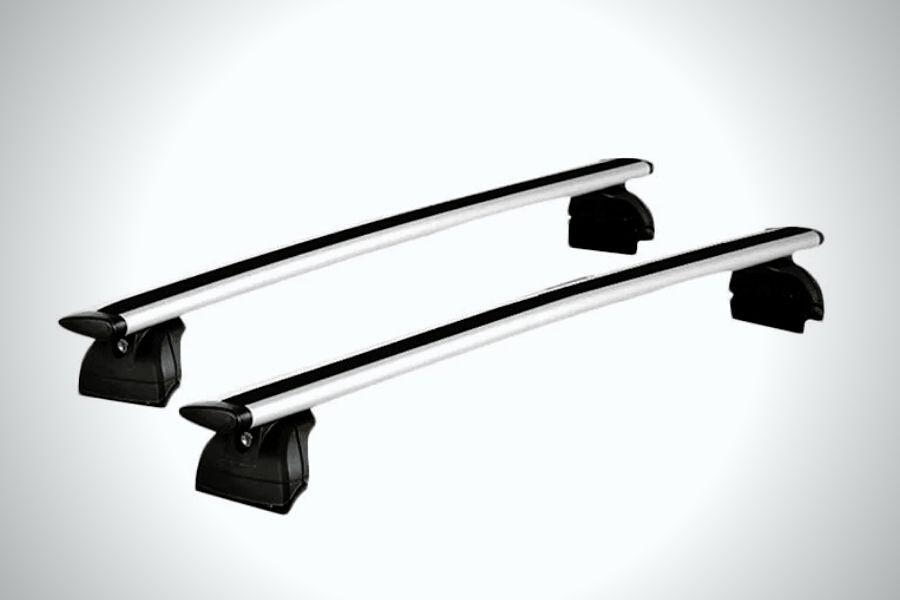 The locally available Otorack is compatible with the Territory
For this particular mod, one might need to turn to brands like Thule, Yakima, and other smaller companies with a local presence. 
Ford Territory: Don't go overboard 
Before you head on out to get these parts we suggested, do note that the Ford Territory is a fairly new model. As such, we urge you to take your time in enjoying it in stock form and familiarize yourself with all of its quirks and features first. A honeymoon stage if you will.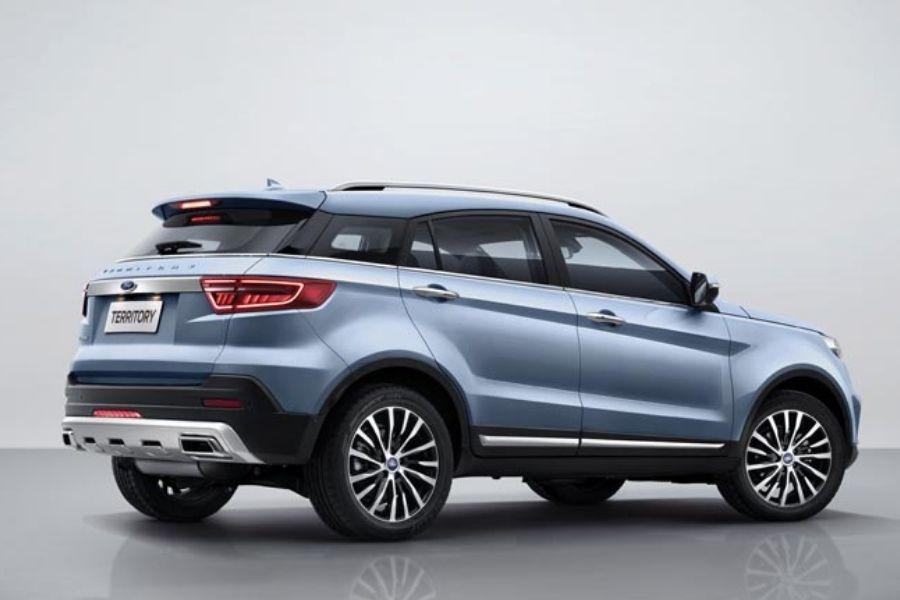 This model has slim pickings from the aftermarket scene. For now.
And yes, there's also the fact that the Philippine-spec Territory is yet to have a large aftermarket footprint. Again, it is fairly new, and it is not a global Ford model. To this end, mods for its suspension system, and even more so its engine aren't likely to pop up any time soon.  
Then again, most of you are getting a Territory as a daily chariot, so we suggest staying away from those kinds of modifications in the first place.  
For more car related guides, keep it here on Philkotse. 
Know more about Ford Territory 2022

The Ford Territory is a five-door, five-seater, compact crossover for the Philippine market. Locally, this model has two variants; the Territory Trend, and the Territory Titanium+. Ford Territory 2022 price Philippines starts at ₱1,277,000 for the entry-level Trend 1.5 EcoBoost CVT, while the top-of-the-line Ford Territory Titanium+ 1.5 EcoBoost CVT is priced at ₱1,310,000
Powering both trims of the Ford Territory is a 1.5-liter inline-4 EcoBoost gasoline engine. At maximum, this four-banger can make up to 141 horsepower and 225 Nm of torque. Power is then sent to its front wheels through a continuously variable transmission.
Size-wise, the Ford Territory Philippines is 4,580mm long, 1936mm wide, and 1,674mm in height. It also has a wheelbase length of 2,716mm, and a ground clearance of 180mm.
Locally, the Territory 2022 competes against the likes of the Geely Coolray, MG RX5, Chery Tiggo7 and Tiggo7 PRO, and the Toyota Corolla Cross.

Cesar G.B. Miguel
Author
Recent posts