Here are some simple steps on how to install a car horn.
Car horns are important. They are used to warn clueless motorists around you that you're coming or to warn others of dangerous road hazards. According to Article II Section 34 of the Republic Act No. 4136, motor vehicles are also required to have a horn that's sufficiently loud and in good working order. So it's actually against the law to drive around with a busted car horn.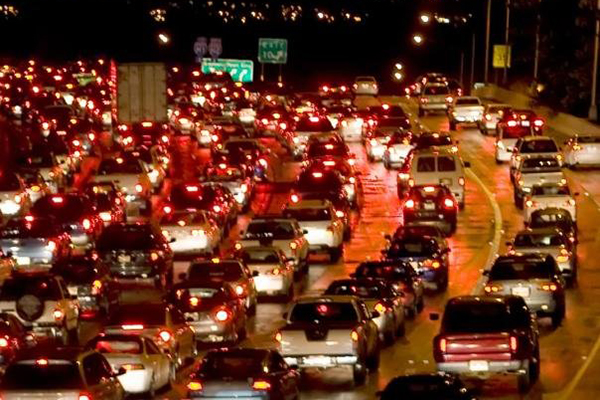 Your teeny tiny horn won't be heard in the waking nightmare that is Philippine traffic
Moreover, some brand new cars come with teeny tiny sounding horns that just won't get heard in exceptionally loud cities like Metro Manila. As such, many motorists will have turned to aftermarket car horns to upgrade their weak ones, or to replace busted ones.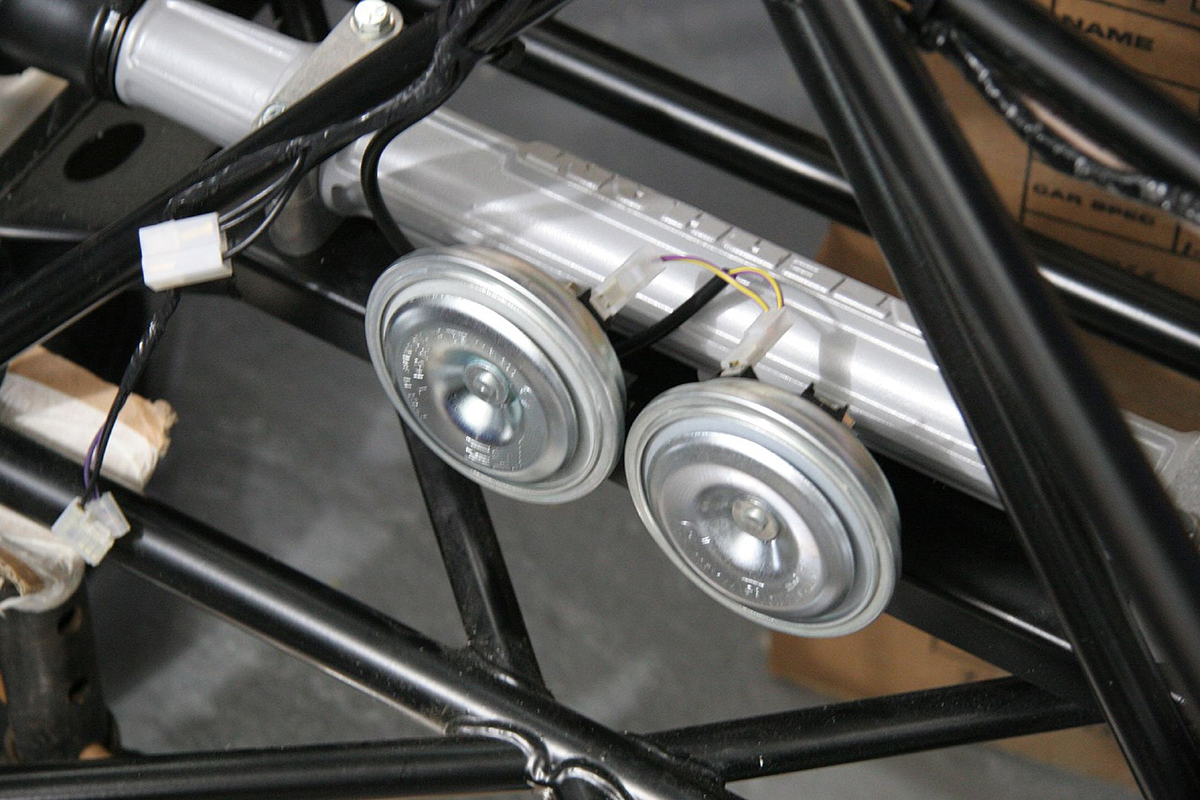 A road legal Caterham with car horns
But how does one do that? For your benefit, we'll explain how to install a car horn. So even if you won't do it yourself, you'll understand the process. Combined with knowledge, confidence, and additional tools, you might be able to do this in the comfort of your own garage.
How to install car horn: Choosing the right car horn
Before talking about car horn installation, we have to talk about choosing the right horn first.
For this, you'll want to choose good quality ones from brands with a good reputation. The engine bay, after all, is a partially exposed place where it can be hot if the weather is hot, and wet if raining. As such, a no-name, cheaply produced, the low-quality horn will not last you long.
Our recommended brands include Hella, Bosch, Hurbo, PIAA, Stebel, Wolo, and Marco.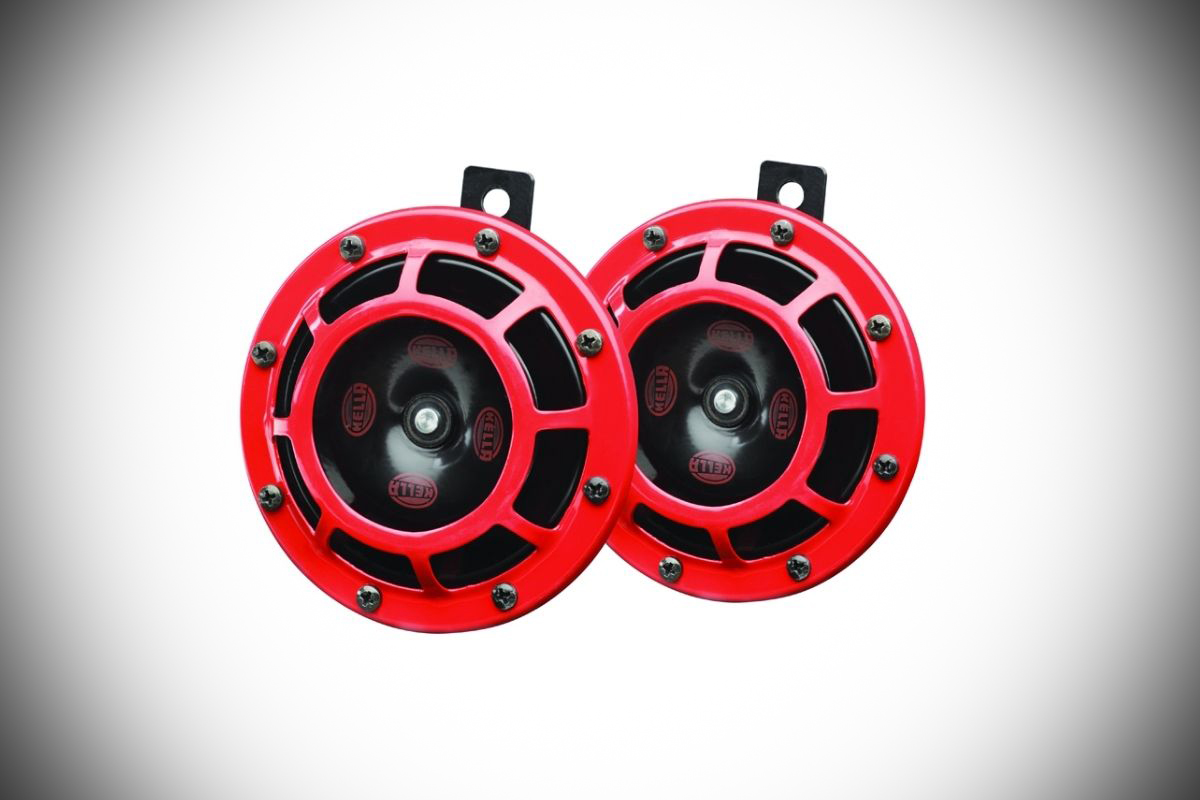 The Hella Super Tone
As a side note, we discourage installing super loud obnoxious horns. To clarify, choose the appropriate horn for the size of your vehicle. If you're driving a small city hatch, using a 148-decibel truck horn will certainly make you the "king douche" of the road. And boy, you don't want that.
>>> Related: The history and importance of car horn
How to install car horn: 5 steps to follow
Step 1: Find the old horn assembly
When replacing something busted or old, you first need to find the location of the old one. For car horns, this is usually mounted behind the grille of the car, though some cars have them positioned behind the radiator core specifically on the radiator support.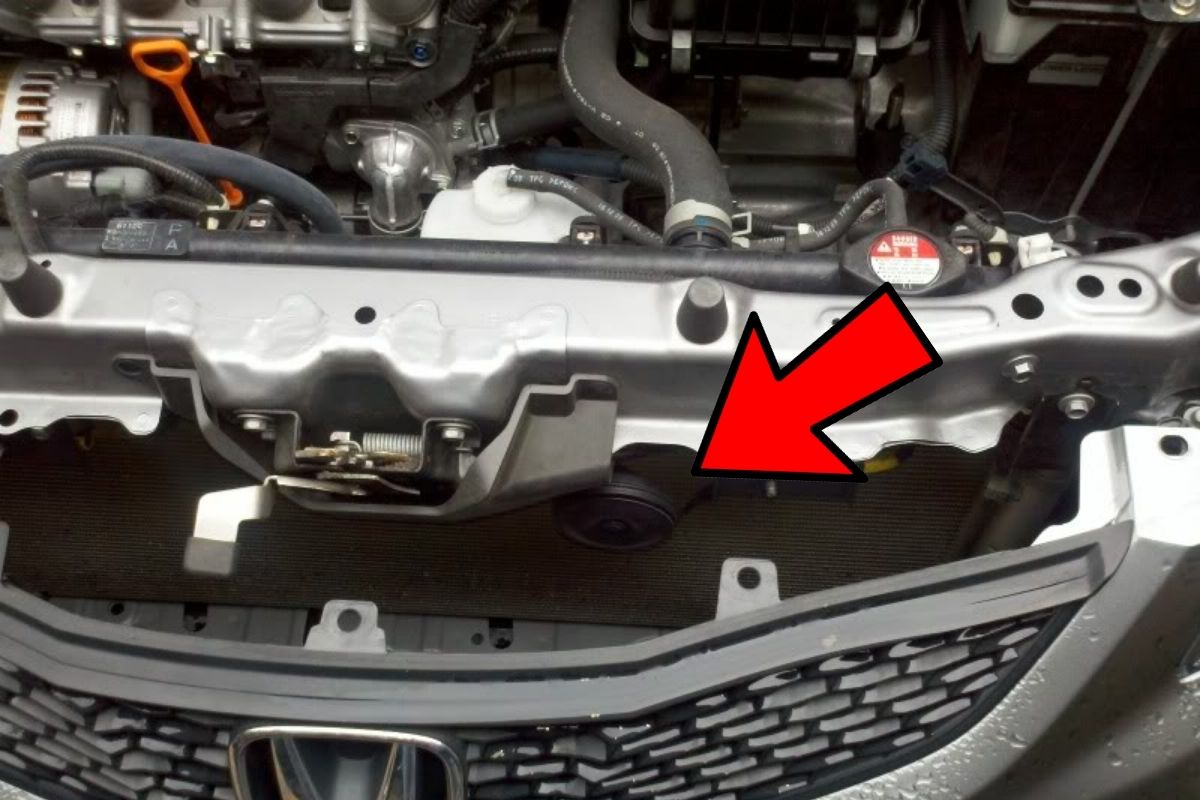 A typical position of a car horn (point by red arrow)
This is a tight spot, so you'll need proper lighting, gloves for hand protection, and possibly even some eye protection if the old horn can only be accessed from below the engine bay. Also note that in some car models, you might need to remove the front fascia of the car. So you'll probably need some wrenches and/or screwdrivers as well.
If you don't know what a car horn looks like, it either looks like the shell of a snail or is simply round in shape.
Step 2: Disconnect the battery
Before doing anything in relation to a car's electrical system, always disconnect the car's battery. Do this by removing the negative side first.
Step 3: Remove the electrical connectors on the old horn
Usually, commercially available horns will come with a tab. This tab can be pushed down and be slid out to disconnect it from the car's electrical system. In other models, however, you might need to unscrew some wires.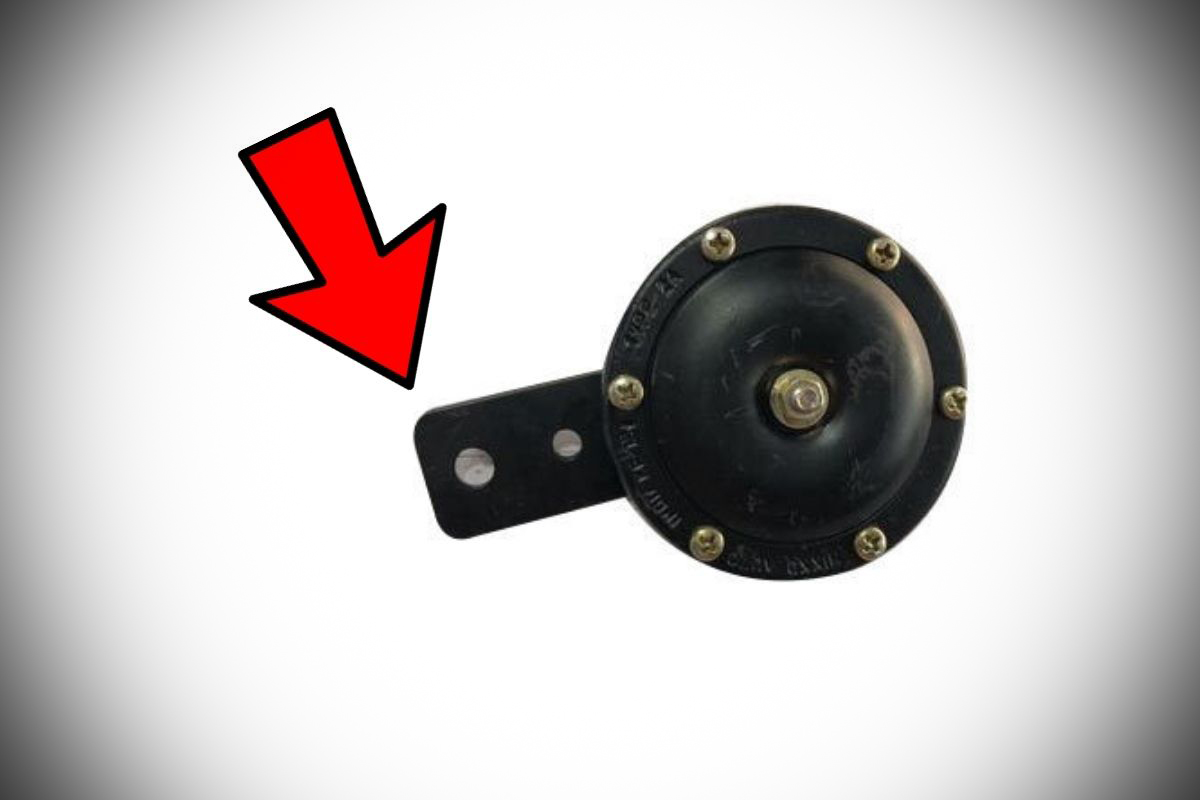 A typical, affordable car horn with a tab indicated by the red arrow
>>> Related: Your car's electrical system and what you need to know when it shuts down
Step 4: Remove the old horn assembly
Horns are usually held by one or two retaining fasteners. These commonly use a bolt or a screw. Once these are unscrewed, you can now pull out the old horn.
Step 5: Install the new horn
Before doing anything else, do consult the new horn's instruction manual. These usually come with detailed instructions plus a warranty booklet. Also, be sure to remove any of the protective packagings that the new horn assembly came with.
Place the new horn, and check whether it is coming in contact with any moving parts or other wires. If not, install the fasteners and then plug in the electrical connector.
Do note that some car horns might have some special wire harnesses or requirements for installation like a grounding wire. For this, consult your new car horn's manual.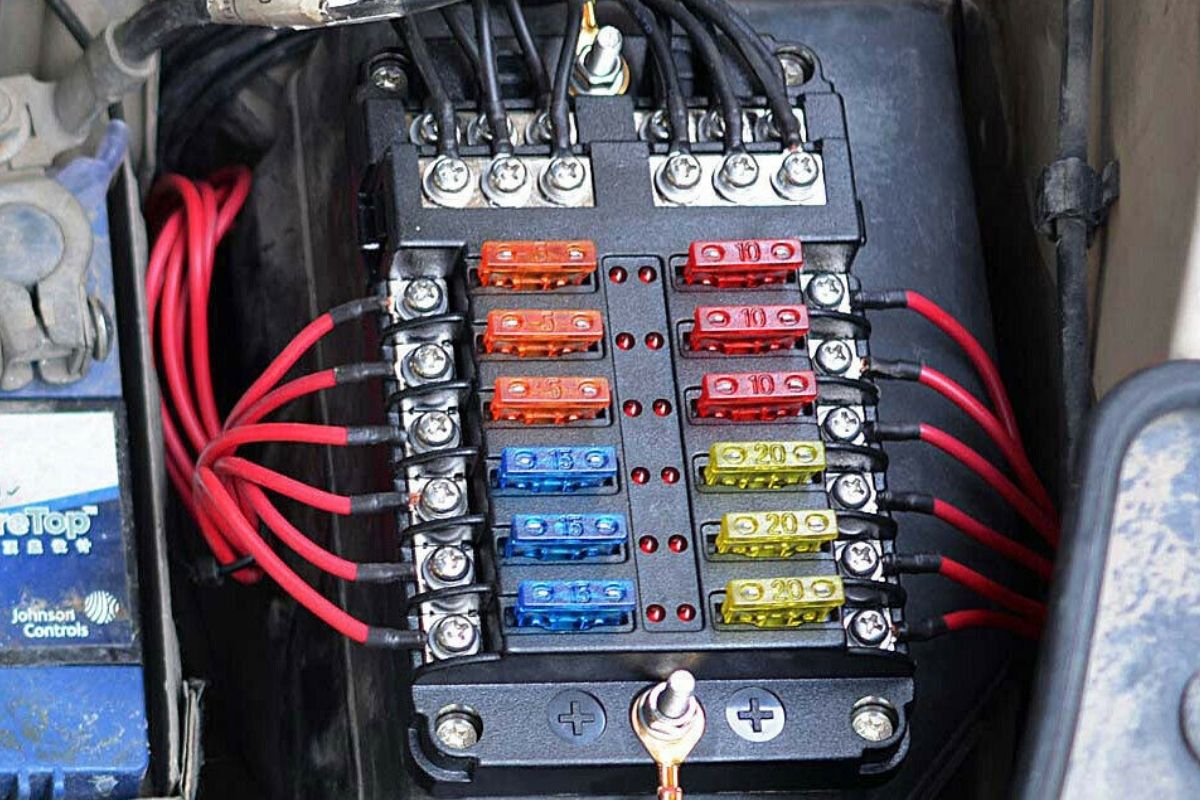 Side Note: Try replacing the horn's fuse and test the horn before buying a new horn
>>> Related: 5 must-know tips if you want to avoid buying fake car parts
How to install car horn with relay
For this, follow the steps mentioned above until step 5. After that, connect the relay via terminal 85 to a 12-volt power source. The horn wire itself then connects to terminal 85, terminal 85, and terminal 30. Don't worry about those numbered terminals since most commercially available 12-volt relays have those.
Also, newer cars will have a relay box that contains all the relays for every single electrical component of the car. If you want to replace the old relay with a new one, simply pull it out and slot in the new one.
In older models though, the relays are spread out in the car so you might need to trace some wires to find the right relay. If in doubt, consult your car manual or the internet.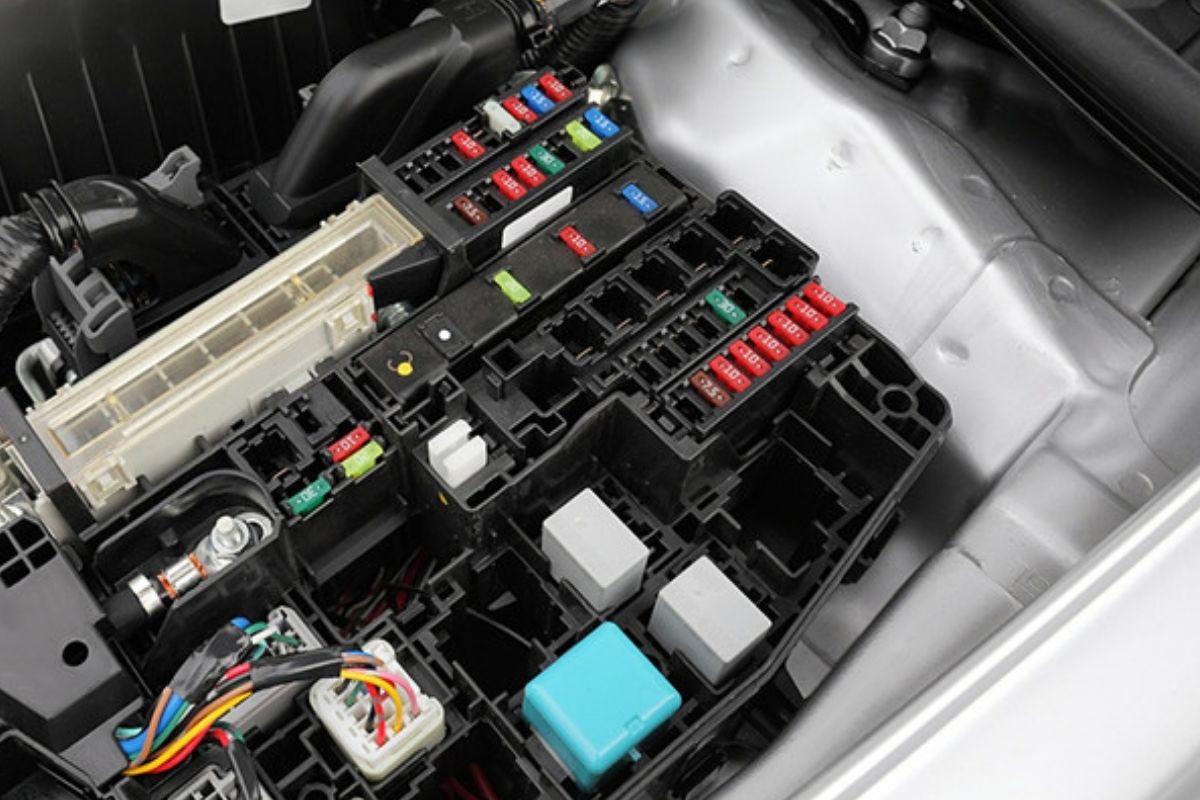 A modern car's relay box
Note on relays: Relays are used to activate a higher amperage circuit using a lower amperage circuit. If you're not confident in installing an electrical relay, then it might be better to acquire the services of an automotive electrician.
>>> Related: 6 easy to follow tips for fixing a broken car horn
Step 6: Test the new horn
The final step on how to install a car horn is checking. You should reconnect the battery starting with the positive side, turn on your car, and test the horn.
How to install car horn: FAQs
Q: The new car horn doesn't work. What do I do?
If the new horn does not work, then it's likely that the problem lies with the car horn switch itself (in the steering wheel), or with the wires. For this, start checking your car's fuse box.
Q: Is it illegal to install really loud car horns in the Philippines?
As per Republic Act No. 4136, yes it is illegal. The said decree specifically states that no car horn should be "exceptionally loud, startling, or disagreeable."
Q: Does a car horn have a fuse?
Like most electrical components on a car, a car horn does have a fuse. If you have a blown car horn fuse, you simply have to replace it. For more guidance, consult your car's user manual.
Q: How much does a brand new car horn cost in the Philippines?
No brand, cheap ones start from Php 400. Good brands like Hella on the other hand will have car horns starting at Php 1,000 and above.
Q: Will a car horn work without a relay?
Yes, it will, but that's dangerous.
For more guides on car maintenance, keep reading here on Philkotse.com.


Cesar G.B. Miguel
Author