Find out why HIDs are controversial and regulated in the Philippines.
The High Intensity Discharge Light is a blinding statement. Its blue xenon-powered lights are definitely different from the traditional yellow light produced by most halogen bulbs that we have grown accustomed to. It's simply just a technological advancement for these bulbs, as they produce much more light with less electricity. Because of this, most car aficionados are often in a conundrum if whether or not they should install the (in)famous HID.
The burning, or in this case, glaring, question of the day is: should you?
Let's give it to the kids, yes they look extremely cool! Just look at this 2018 Hyundai Elantra with its featured HID lighting system. I'm not drooling, you are!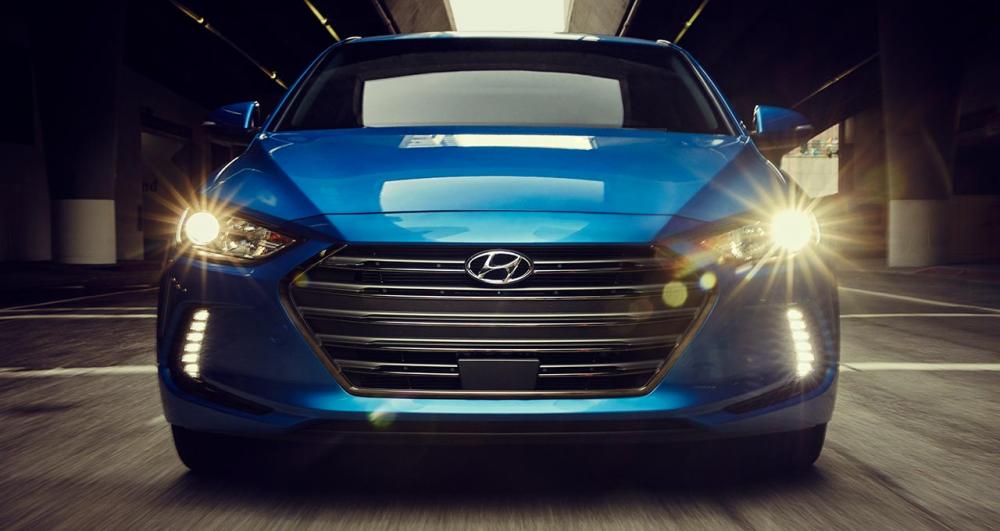 Look at this sharp-looking baby over here.
It comes as no surprise that because of the wave of these new cars coming with custom HID headlights, a lot of the driving community has expressed their intentions of retrofitting these light bulbs to replace their not-so-good-looking halogens.
But the odds of incorrectly doing the deed may very well just be stacked against the unwittingly innocent car owner.
For one, motorists all over the world acknowledge this fact clearly: incorrectly installed HID lights can be a safety hazard. Perhaps this is the main reason why this is such a controversial topic for most drivers.
So controversial in fact, that in the Philippines, two Congressmen had proposed a bill in 2013 that bans the use of these blue lamps in cars, and other motor vehicles, consequently penalizing the manufacturers who sell them. Rep. Neri Javier Colmenares and Carlos Isagani Zarate of Bayan Muna Party-list had proposed the bill that was known as "An Act Prohibiting the Use of High Intensity Discharge (HID) Headlamps." In a press release, Zarate said that the use of these HID headlamps in vehicles, including refitting of tungsten-halogen headlamps to HID headlamps, is not in consonance with traffic safety standards.
Pretty ironic, considering that the innovation was created in order to help minimize road accidents in dim areas. But are they wrong?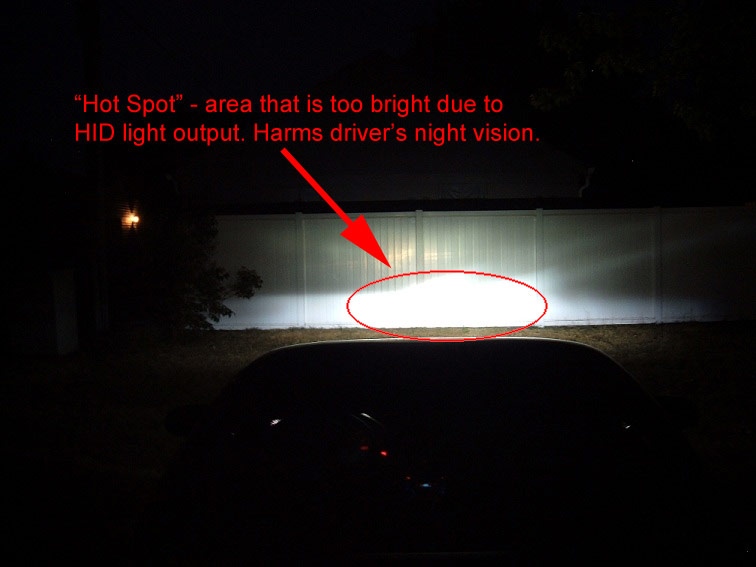 Not hard to see why HIDs can cause glare
Illegal HID conversion kits explained - Auto Express
>>> Related: What are HID headlights? Are HID headlights better than LED & Halogen?
In a sense they are right about HID lights being extremely dangerous. The reason mainly is simple physics. Even made more evident by the cheap, plug n' play HID lights that you see in the market.
The thing about these HID bulbs that we can easily get our hands to is, while it's easy to retrofit, we fail to recognize that HIDs are way longer than an average halogen bulb.
Such a simple difference, so it shouldn't be a big deal, right? Well not exactly. There is a reason why these halogen bulbs are at a certain length. They may look simple, but traditional headlights are carefully engineered to reflect the light that it produces forward, so that it can illuminate what is in front of the driver. It has been established that HID lights do this better, but how about minimizing glare for the oncoming traffic? How does an incorrectly sized bulb look like when it casts back by a reflector that is for a halogen bulb?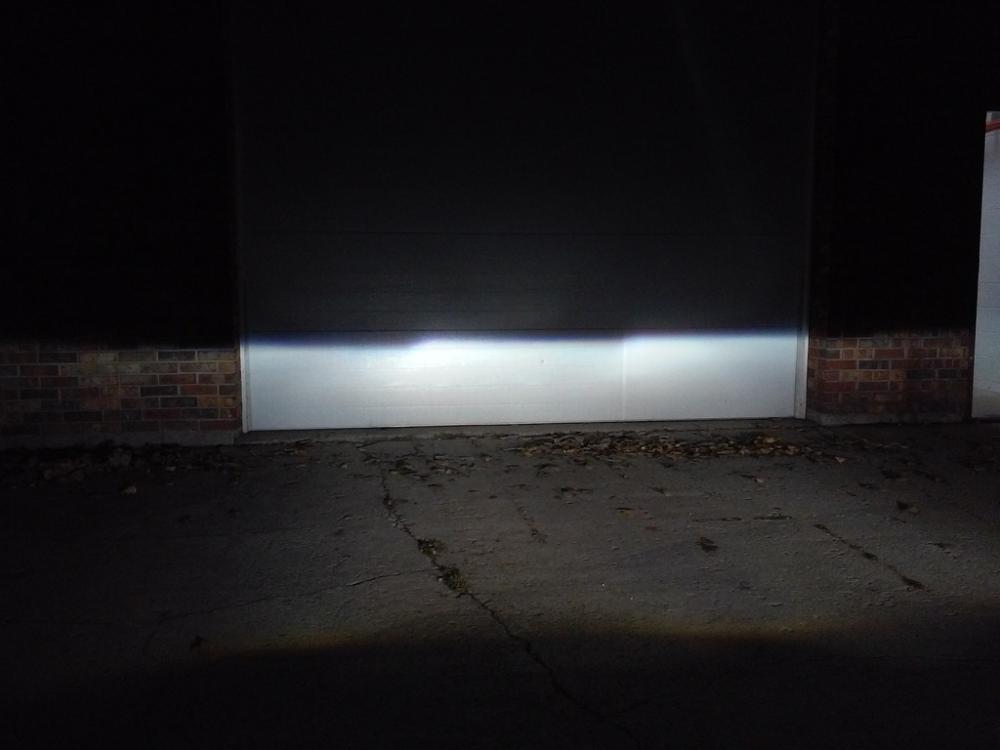 This is what plug and play HID kits can do to your headlights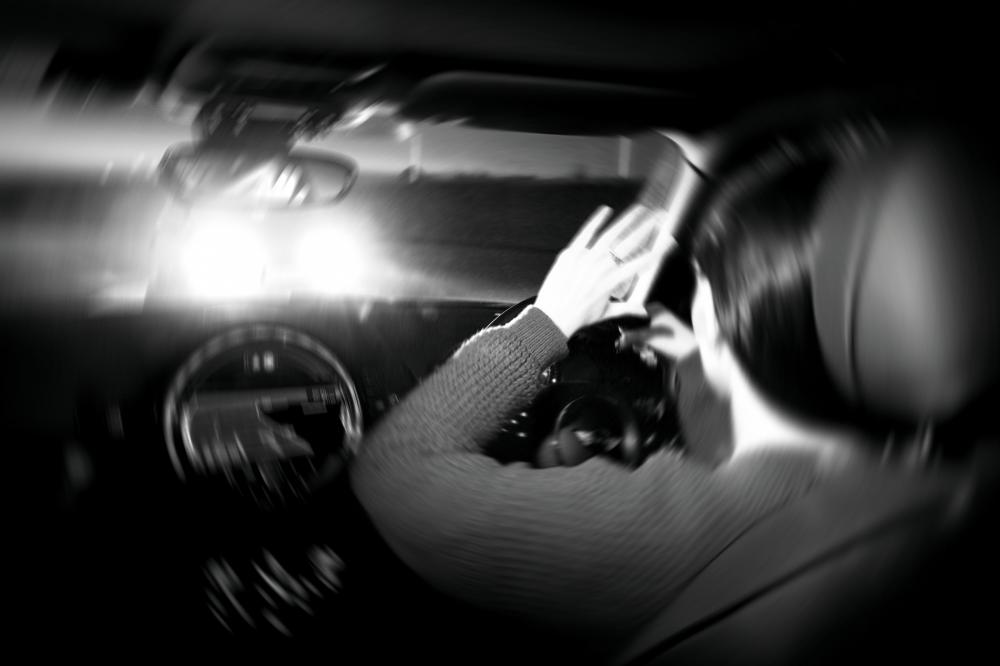 HID Lightbulbs in conversion kits may be brighter, but to what expense?
The glare is not really because it is 'too bright' but rather due to the incompatibility of the reflector to the HID bulb. The reflectors that are intended to be for a halogen bulb only scatter the light produced by the blue bulb, glaring the oncoming traffic.
>>> You may want to read:
Going back to my previous point, the House Bill proposed by the two Philippine Congressmen 5 years ago may be charged with good intentions, considering the looming dangers that HID lights have. But are they completely right?
Well, not really.
While Cong. Colmenares and Zarate may have a point in the dangers of HID light, setting up a bill that does not solve the root cause of the problem in this road safety issue is simply shortsighted. Are they wrong? Not exactly. Ill-informed? Absolutely.
Because of its bad reputation, people often overlook its value - the very reason why they were invented in the first place. It is a common industry standard now, and what used to be only a perk of luxury car brands is now made available in Sedans and SUVs- because for all of its banes, the boons of having HID trumps all of it.
Besides the fact that it's leaps and bounds better looking than dear ol' halogen, HIDs last three times longer than the traditional car bulb. If projected correctly, these xenon headlights offer great visibility, also approximately over three times the distance halogen bulbs project. So if done correctly, HID light bulbs are not only elegant but also functional.
So in conclusion, retrofitting them correctly is the problem, 'sides the age old problem of road courtesy to avoid glare.
Since the retrofitting phase is unique per car model and make, it is extremely important to note that getting the right people and the right reflectors are also part and parcel of the process of installation should you decide to get those HID lamps for your car. In the Philippines, there are experts who take pride in retrofitting HID.
Experts like the people behind The Retrofit Shop (you can reach them through their personal website here or visit their Facebook page here). These guys make sure that the reflectors are HID-ready. If you really insist on getting them lights, the cost will probably be around 14 to 17K. The cost of safety can be pretty hefty but it surely is rewarding.
HID light bulbs, in reality, are amazing, not only aesthetically but functionally. The problem really lies in using these xenon bulbs properly. This, along with the classic but never goes out of style road courtesy is really what we all need for a safer road environment. I might even argue that the latter is more important. Because no matter how advanced the technology gets; even when the Divine sends the Holy light to illuminate the dim roads at the dead of night if a half-witted nut is behind the wheel, accidents are bound to happen.
Make sure you visit your website frequently to equip yourself with helpful car maintenance tips.


Vincci Ross Villanueva
Author