We take a look at some replacement car heaters and how they work right here with Philkotse.com.
First off, you may think that a heater is not a necessity because we live in a tropical country. But with climate change a reality, there are indeed times you will realize how comfy it must be to have a working heater in your unit.
These days, the latest car models include all the features that a driver could ever need (and want). This, however, comes with a heavy price. So if you want the comfort of having a heater, but don't have the bucks to pay for it, don't worry. 
Aftermarket car replacement heaters are readily available. It works like a standard heater but is more flexible. The best part about it is that you won't have to shell out as much money you originally thought. Whether your heater broke down or you never had one, this is a good investment.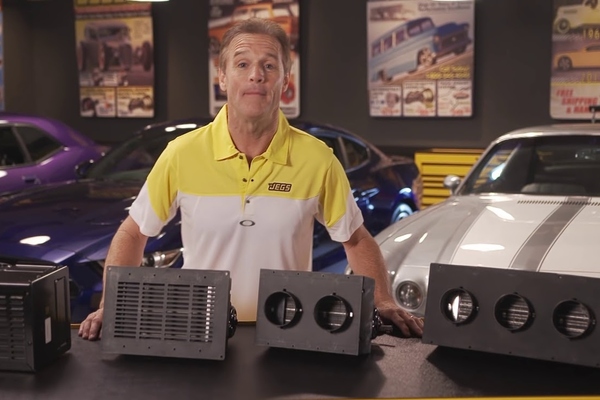 Universal car replacement heaters are the solution for nippy nights and days
If you ever find yourself shivering with a broken heating unit, there's a broad assortment of products to choose from depending on your budget.
Affordable car heaters can actually be very dependable. Philkotse.com prepared this list below for your reference:
1. Two-in-one 12V protective freestanding universal vehicle car heater
This car-heating device is filled with good things to look forward to. First of all, it has low noise emissions. This means it won't bother you while you're driving. It also won't mess up your favorite tune or wake up your sleeping kid. It can be assembled and disassembled easily.
Once you're no longer happy with it, you can simply remove. You can also move it from one vehicle to another. This device is best for mist-removal and warming up the vehicle cabin. You can buy one for P800.
Specifications:
Material: ABS
Size: Approximately 12 x 6.5 cm
Color: Black
Power Cable Length: Approximately 1.5 meters
Power: 150W
>>> Check out: 3 best portable car heaters and why you need them.
2. HORI car heater with remote control, 12V accessories
This heater from Hori is a compact unit that you can put in almost any car. Like the first unit, it is also very easy to install and take apart. It's so universal that it can also be installed in diesel-powered engines. The device is also easy to use because of its neat buttons. This particular model can be bought from P600.
Specifications:
Material: Plastic
Dimensions: 16 x 11.5 x 9.5cm
Voltage: 12V
Color: Black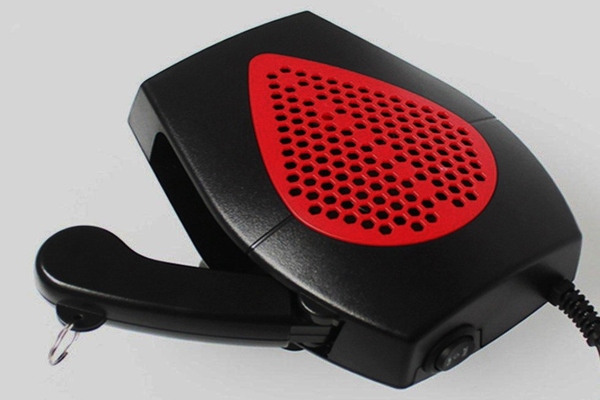 This heater from Hori is a compact unit that you can put in almost any car
3. 150W DC 12V mini-vehicle car heater with thermostat
This handy in-car replacement heater packs a good deal of features for its price. It's a 12V automatic heater that can be plugged into the accessory socket. It can quickly warm up the air in the cabin in mere minutes.
You also don't need the engine to be hot enough before turning it on. The best part is that you can also use it as a cooler. Another pro is that you can swivel the heater head 360 degrees. It is also easy to use due to the exposed buttons and smart design.
The technical specifications include:
Material: ABS
Dimensions: 14.5 x 12.5 x 8
Power: 150W
Current: 24/12V
Cable Length: Approx. 135 cm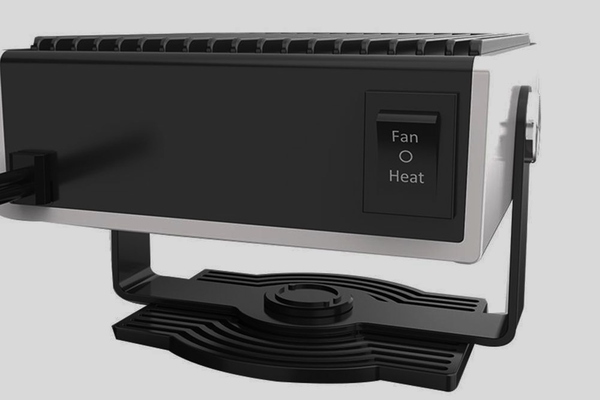 This is a 12V automatic heater that can be plugged into the accessory socket
>>> Also read:
4. Demister car heater/cooling fan
This in-car replacement heater is designed to solve all your heat-related problems. It can clear the mist off your windshield and windows easily. All you have to do is push the on button. It is also a plug-and-use type of device. All you have to do is plug it into the accessory socket and let the device do its job.
It is also portable so you can plug it in and pull it out when you need to. This universal car heater should work in almost any vehicle.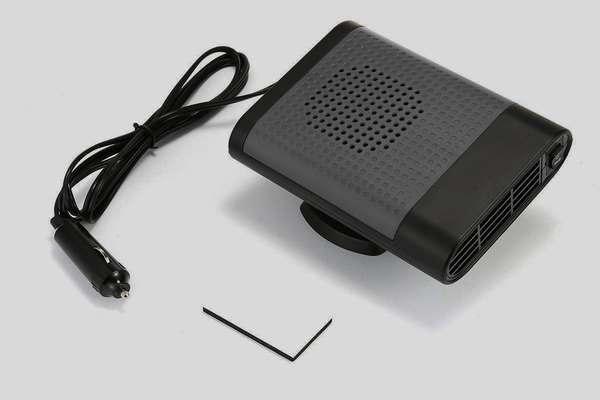 This product can clear the mist off your windshield and windows easily
The switch is a rotary type so it's easy to push. You also won't have to worry about buying another device for cooling. This heater also doubles as a fan. The only drawback is that it only works with vehicles that run on gasoline fuel. Pricing starts at P600.
>>> Grasp your attention: 10 essential car gadgets for your next road trips in the Philippines.
Specifications:
Material: Plastic
Size: 7 x 16cm
Color: Black
Weight: 433 grams
5. Onlook portable car heater
This in-car replacement heater is designed to provide you either warmth or coolness. The unit can be used as a demister if the weather is too cool. You can also use it to keep yourself and your passengers warm. You won't have to worry about waiting for too long before the warming effect kicks in. In just mere minutes, you can already feel the effects of the device.
It also emits low noise, so you can keep focused on the road. As to safety guarantees, the device is built with practical protection and safety features. It has overheating protection, a manual power switch, and automatic heating.
It also consumes less energy compared to its competitors. You can also put it almost anywhere you want. That means it's not only limited to vehicle cabins. This unit starts somewhere at P500.00.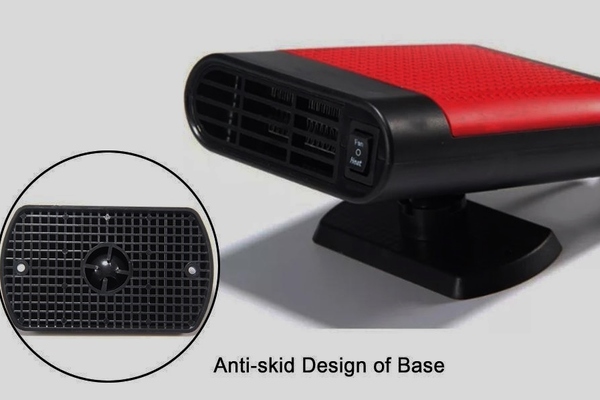 This in-car replacement heater is designed to provide you with either warmth or coolness
Specifications:
Operating voltage: 12V
Output max: 150W
Dimensions: 16 x 7 cm


Hanna Sanchez
Author