Do you own or planning to own a Toyota Hi-Ace? Knowing its 5 most common problems will be helpful for you!
Toyota Hi-Ace is one of the best and most recommended passenger vans in the country. With a seating capacity of 10, it could be best use for out of town family trips or you can even use it for business. Either way, you can maximize the use of Toyota Hi-Ace Philippines in both work and leisure.
Say, you've never had any problems with your Toyota Hi-Ace and you decided to take it out for a very long drive – say up north in Sagada or while you're on a business and you were about to deliver a very important package or order to your loyal customer – then out of the blue, your always and used-to-be dependable Toyota Hi-Ace suddenly cracks. You see a black smoke upon starting up your van.
What would you do?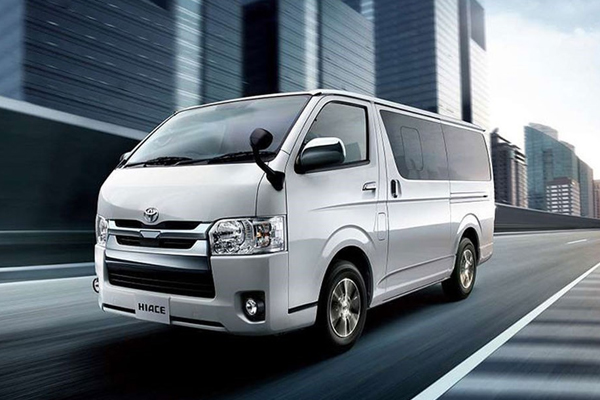 Toyota Hi-Ace is one of the best passenger vans that can take you and your family out for a long trip
Regardless of what vehicle you own, Toyota Hi-Ace or not, always keep in mind that it will not always be rainbows and butterflies – that your ride will always be smooth sailing and problem free. As responsible car owners, man or woman, you should always sport an always ready mindset so that if your vehicle breaks down on the road, you are mentally prepared to deal with it.
Alongside the mindset are the knowledge and skills for you to address the problem. So, you have to do your homework.
Don't worry, you're not alone. Philkotse.com will help you by giving useful information about common Toyota Hi-Ace problems. With these tips and details, we're pretty sure that at least, by the end of this article, you'd somehow be ready to face whatever your Toyota Hi-Ace has in store for you.
1. Smoke (Thick, Black or White)
Who wouldn't panic if they see a smoke coming out from any part of their vehicle? I guess everyone would somehow press their panic button. Smoke is never a good sign, especially if you see it somewhere else other than your stove or grill. So, what causes this black/white thick smoke in Toyota Hi-Ace?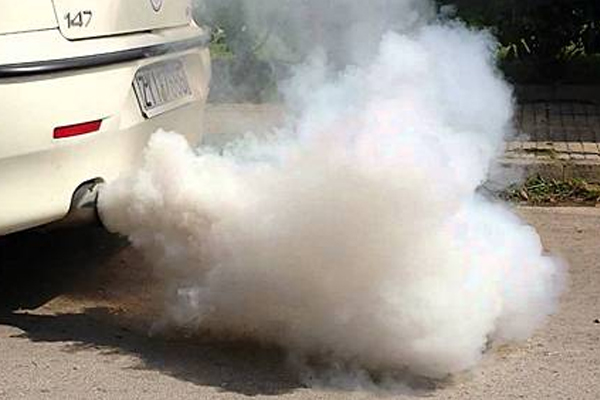 A thick smoke, white or black is usually not a good signal when seen coming from your vehicle's exhaust
A thick white smoke upon starting your Toyota Hi-Ace signals a problem with the vehicle's turbo. If you have neglected it, thinking it will be gone in a few minutes, it will develop into another problem that could cause a black smoke whenever you accelerate.
When this happens, lookout for your fuel efficiency. If you observe that you are losing gas over a short period of time since this happened, it means that you already need to have the turbo checked. Otherwise, if your engine performs the same even after you see the smoke, it could just be fuel injector problems.
Either way, these are problems that you won't be able to fix yourself. You have to take your van to your trusted mechanic so they can check both turbo and fuel injectors and repair or replace them as necessary.
2. Hot weather start up problem
This will be a total summer fun bummer. If your van engine doesn't turn over when you turn the ignition switch, it could be a potential result of high resistance between the ignition switch and wiring loom. This high resistance combined with the hot temperature outside is a sure way to give you a start-up issue.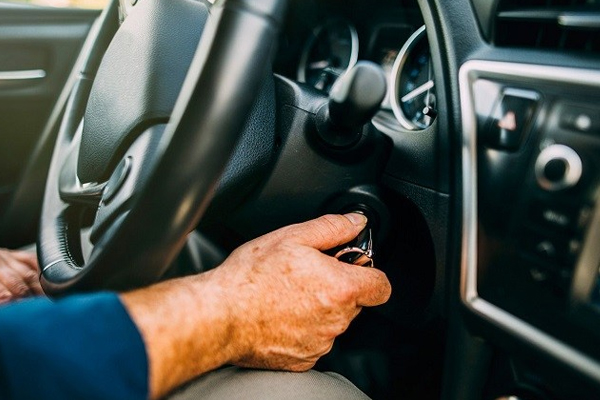 Toyota Hi-Ace experiences start up problem during hot weather conditions
On the other hand, if your Toyota Hi-Ace turns over when you turn the ignition switch, but doesn't start, it could be a problem with your start up assembly. Again, these types of problems are not solvable by you on the road – what you can do instead is take time to bring your van to a mechanic to have it diagnosed properly.
3. Airbags don't come out during crash
This is totally worrisome. One of the most important factors that consumers consider when buying a vehicle is the ability of the vehicle to deploy safety features during accidents and crashes. One of Toyota Hi-Ace "sickness" is that airbags won't deploy during accidents.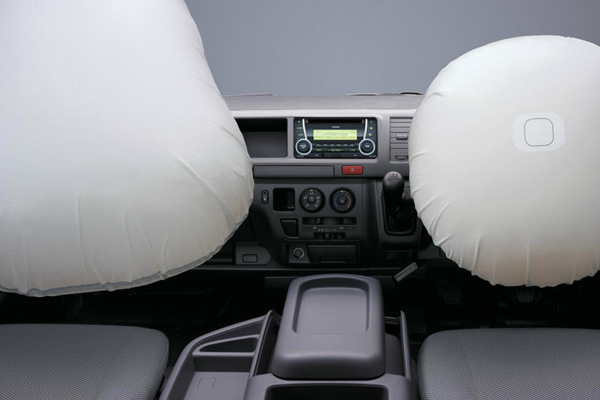 One of Toyota Hi-Ace's issue is related to airbags not deploying during accidents - this is brought about by the sensors
However, this is actually common among many other models after 1999. Due to reports of significant injuries and death of kids and young adults back then when airbags deploy during high impacting accidents, sensors were then placed for the vehicle to know if it's safer to not deploy the airbags rather than the other way around.
Technically, this is not an issue, nor a problem – this could fall under a fair warning for you to be aware that airbags don't always deploy right away during accidents.
4. Noise when you start to slow down
When you hear sounds coming from your vehicle just as you were decreasing your speed, or slowing down from a 70kph and above speed, it could be a potential transmission bearing issue. Any noise coming from a vehicle signifies that something might be loose or not fastened properly.
Transmission bearing issues should be addressed right away to avoid causing any more problems that may later on result to the deterioration and more serious transmission problems. Not only that it will cost you a lot to repair, but it can also compromise your safety.
5. Clutch shakes during engine warm up
If you experience clutch shaking when you start up your van and as the engine warms up, it could be a result of the clutch oiling up while the engine gets warm. When this happens, you have three options to deal with it:
First, you can burn the oil by accelerating and slipping the clutch;
Second, you can also have the clutch checked and replaced as necessary or;
Third, you can just ignore it as it doesn't really have a significant effect on the van's daily routine.
But as they say, prevention is better than cure – so to avoid escalating to a more serious problem, just go and have your clutch replaced by your trusted mechanic. The earlier you address the problem, the more money and time you will save.
>>> You might like to read:

Know more about Toyota Hiace 2022

The Toyota Hiace 2022 is a light commercial vehicle that is a familiar sight on Philippine roads. Aside from being used as a spacious private transport for households with large families, it is also typically employed for business in delivering cargo and as a fleet transport. Toyota Hiace Prices in the Philippines range between PHP 1,649,000 and PHP 2,998,000 with seven variants, from a base 15-seater Commuter Deluxe variant to the top-spec 10-seater Super Grandia Elite trim. A single 2.8-liter turbodiesel engine is on offer, partnered with either a 6-speed manual or 6-speed automatic transmission.
A Hiace car features a body measuring 5,265mm long, 1,950mm wide, and 1,990mm high on most variants, with a wheelbase of 3,210mm. Dimensions differ on the range-topping Super Grandia Elite which sits 650mm longer and 290mm higher, and has a wheelbase of 3,860mm. Monthly installments start at Php 19,875 for the Commuter Deluxe, with a 60-month contract on a 50 percent downpayment. Among its rivals are the Nissan Urvan, Foton View Traveller, Hyundai Grand Starex, Hyundai H350, and Ford Transit.


Ivy Kristia Padura
Author
Recent posts