Buying new tires for your car this year? Answer 4 below questions will guide you to choose the best tire in the Philippines for your vehicle!
Among all the car components that are the most important, it is a car tire! Without tires, cars cannot move! So, picking out the most suitable tires and the best tires in the Philippines is one of the vital jobs of car ownership. 
The answers for these below questions should guide all car owner to choose the right one. One thing though; just keep in mind that tires are not all the same. Even they have specs that vary like OEM parts, that are best suited for any auto out there! Choose the right wheels for the right car or suffer the consequences.
Should we choose a brand new or a second-hand tire?
That really is the big question, but the basic rules still apply to either purchase. Of course; the best is totally brand-new tires that is the optimal choice. But, sometimes there are tire shops that sell slightly used tires. Some motorists would go this way; when on a budget and they do last long enough but not like brand new wheels.
On, the other hand most would replace all tires in one go; which will cost a bit! But, newer tires are the best deal for any car owner. It's new and pristine that is far better than any second-hand tires by a longshot! But, if all tires cannot be replaced, then a pair would do. This is to replace the most worn set, that can replace the spare for an emergency. Never throw away a good used tire for the spare, keep that always in mind.
New tires or worn tires - What performs best?
How to choose the right size?
Selecting the right tire is important to improve overall performance and safety of your car. Cars come in different size, so as to its tire. Therefore, car owners have to make the right choice when deciding which size fits your car. 
Fortunately, It is not such a difficult task.  You can find the correct tire size for your car by reading the car's manual and then study all the numbers or letters. Also, you can use online tools on the Internet to calculate the most suitable size for your vehicle.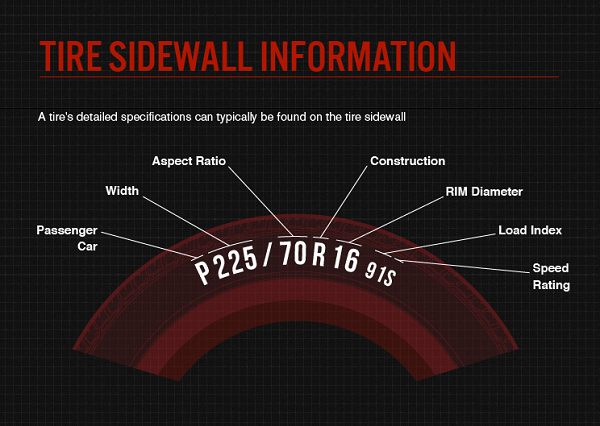 Which kinds of tires are best for any specific vehicle?
There are massive kinds of tires available in the market. Below are some types Philkotse.com recommend for Pinoy drivers:
All season tires: Can be used in all driving conditions mostly.
All-terrain: Handles rough or mild roads with ease, compared to other tires.
Low-profile: Best installed in sports cars and sedans for better handling and tire performance.
Mud-tires: Suitable in wet, uneven, rocky terrain for SUVs and trucks.
Performance: Sports cars and high-performance cars with traction and best maneuver control.
SUV: Best installed in SUVs for the best performance possible.
Truck: These tires are best suited for trucks which there is no other alternative.
What tires should you use?
What are the best tire brands Philippines? List of best brands for your choice
Here are some brands that you'll encounter in any well-stocked tire shop, where they would be bought. We also provide the tire price list in the Philippines of the most popular brand. Please note that these are prices listed in some stores and should serve as reference only.
1. Michelin: ₱5,000 - ₱ 61,000
Michelin tires price list in the Philippines: From Php 5,000 - Php 61,000
Official site to purchase: https://www.michelin.com.ph/
When it comes to the best car tire brand Philippines, consider Michelin as the best performance option especially for passenger cars. It comes with a bit of high tag price but offer top-notch performance across all specs. It outranked Dunlop and Firestone overall in performance.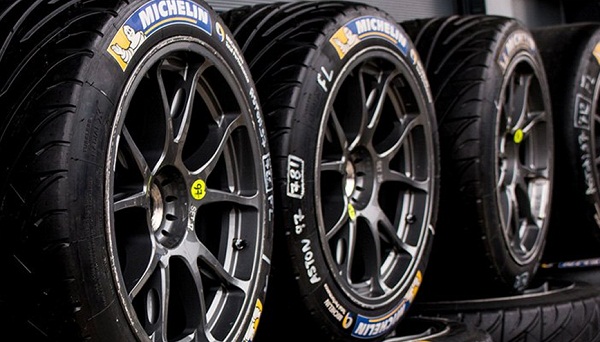 Micheline has outranked Dunlop to become the best option in car tire markets
2. Good year: ₱3,000 - ₱54,000
Goodyear tires price list in the Philippines: From Php 3,000 to Php 54,000
Official site to purchase: https://www.goodyear.com.ph/
Another excellent choice for better options as brand new tire replacements. Looking for a satisfactory ride, traction, handling and wear. Then consider it as a pair or set when changing tires in 2020, especially for trucks and utility vehicles.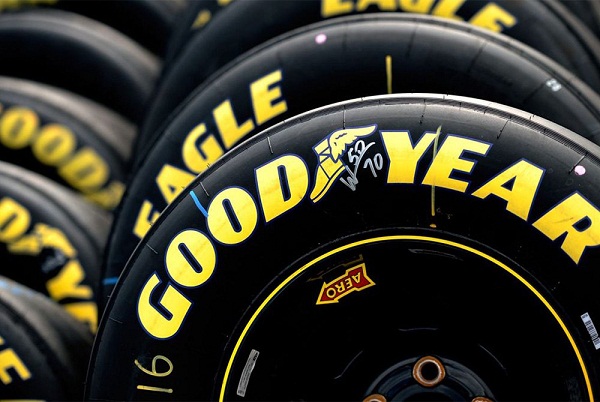 "Good year" is a good choice when changing the tire in 2020
>>> Related: Car tires in the Philippines: Different tires sizes and types, what to buy
3. Pirelli: ₱10,000 - ₱105,000
Pirelli tires Philippines price list: From Php 10,000 to Php 105,000
Official site to purchase: https://www.pirelli.com/tyres/tl-ph/car/findyourdealer
When luxury cars need new tires, the one to get is Pirelli as the luxury option. Overall, it offers good performance with average grades for all specs but with pricier tag price. No lux euro car is complete without these as it's best shoes! No Benz or Beemer is complete without it too.
4. Bridgestone: ₱3,000 - ₱60,000
Bridgestone tires price list in the Philippines: From Php 3,000 to Php 60,000
Official site to purchase: https://bridgestonetires.com.ph/
SUVs are the rage, with pickups and crossover that bridge the rough handling and city driving mode. Equipped all these vehicles with Bridgestone for rock-solid performance too! It ranks well with Goodyear, Pirelli in aspects of performance that matters.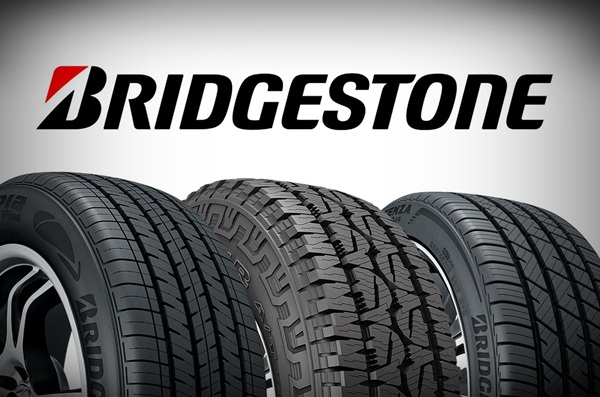 Bridgestone offers a range for city cars, sports cars and more
>>> You might like to read:  Michelin and Bridgestone, whose tires are better?
5. Nexen: ₱2,700 - ₱22,000
Nexen tires Philippines price list: From Php 2,700 to Php 22,000
Official site to purchase: https://www.nexentire.com.ph/
There is a wide choice of budget tires, and one is Nexen for an alternative. It makes tires for SUVs, pickups, and passenger cars. It does well in handling dry and wet weather, with good handing too! Get this for a minimal budget; if really expensive tires aren't possible.
6. Giti: ₱2,500 - ₱18,000
Giti tires Philippines price list: From Php 2,500 to Php 18,000
Official site to purchase: http://pcr.giti.com/
Here's another tire for the budget; look at Giti with tires for light trucks, SUVs that it sells. Performance is good with better handling, cornering, less noise, better grip for dry and wet roads. Still, lesser in cost to more expensive brands.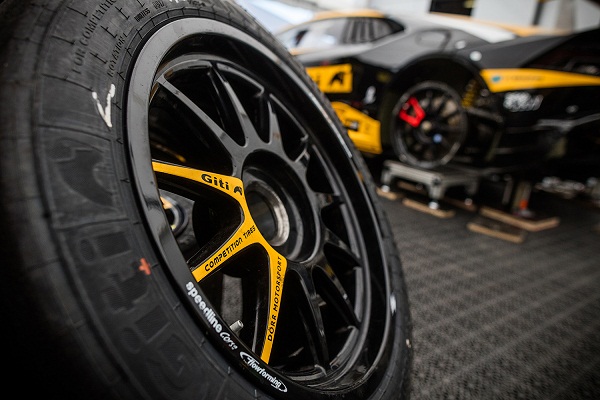 Giti is well-known with its tires for a light truck
>>> Learn more helpful tips for car tire maintenance:
7. Toyo: ₱8,000 - ₱56,000
Toyo tires Philippines price list: From Php 8,000 to Php 56,000
Official site to purchase: https://toyotires.com.ph/
Another of the alternative brands that specialize in all kinds of tires; Mazda uses it; as it's chosen tires. It may be cheaper than tires for lux cars, but has superior performance despite its lesser price!
8. Kumho: ₱7,500 - ₱22,000
Kumho tires Philippines price list: From Php 7,500 to Php 22,000
Official site to purchase: http://www.kumhotire.com/eng/main/Main.asp
One of the most prolific tire brands Philippines that now equip truck tires for the Mercedez-Benz G-class. It has a line of passenger, SUV, pickup, crossovers tires for all models. One of the most affordable brands that offer performance at a good price.
9. Yokohama: ₱2,500 - ₱35,000
Yokohama tires Philippines price list: From Php 2,500 to Php 35,000
Official site to purchase: https://www.yokohamatire.com/
One of the most popular alternative car tires that don't cost too much to equip. Known for its performance versus less expensive cost. Boasts of high rigidity and tough, anti-uneven wear, with grip whether wet or dry! Added features are less rolling noise which is plus too.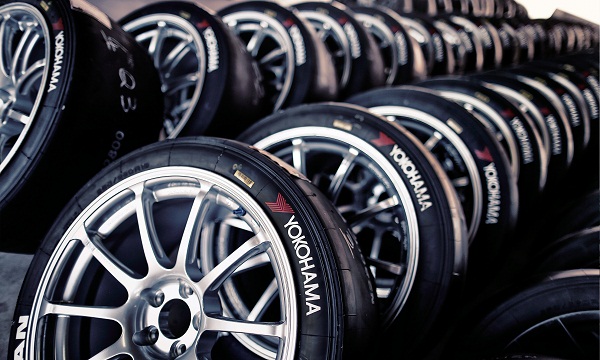 Yokohama Tires has a complete line of tires ranging from all-season models to race tires for street
10. Best budget tire: Westlake: ₱2,000 - ₱10,000
Westlake tires Philippines price list: From Php 2,000 to Php 10,000
Official site to purchase: http://westlake.com.ph/
Get this brand when on an extreme budget, but still offers average performance with a very affordable price! That is all you need to know regarding the best tires in the Philippines. For more articles like this, please visit Philkotse.com.


Norjan Ismail Abbas
Author
Recent posts