Car tires come in different shapes and sizes. If you're looking for one, this guide should be handy.
I. What is a car tire?
A car tire is one of the most basic components of our car. It is a ring-shaped rubber that encloses a wheel rim to provide traction while driving. Of note, a tire is far different from a wheel. The tire is the outer rubber, usually finished in black, that contains a quantity of compressed air, while the wheel is composed of a hub and rim that's connected to the axles.
One of the main concerns when dealing with a car tire is safety. Tire blowouts are mostly the reason for most vehicular accidents in the world. It usually happens in moments unexpected so it is best to never take your tire life and condition for granted.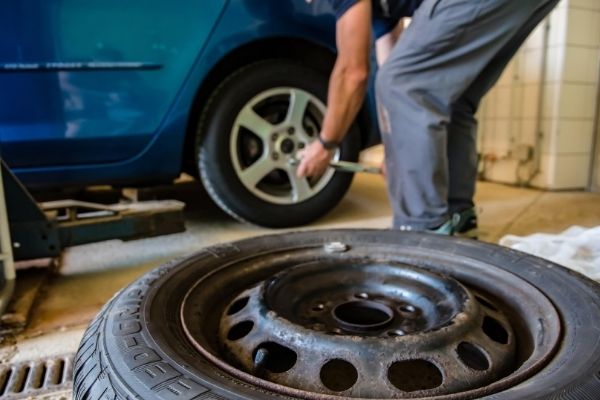 Always prioritize safety over the cost
The life of your car tire depends on how you use them. If you drive almost every day and you drive through rough road conditions, then expect the lifespan of your car tire to reduce. Car tires usually last for 95,000 km to 120,700 km, or about four to five years. Highly consider replacing your tires if they reach their sixth year of use.
There are various for-sale car tires in the Philippines. On average, one tire would cost you around Php 4,000 to Php 6,000. This price range belongs to the mid-tier. There are tires in the Philippines that are priced over Php 10,000. However, you wouldn't be needing super high quality and high priced tires as it is used mostly in high competitive racing or off-roading conditions.
GoPro Inside a CAR TIRE (TIRE vs NAILS)
II. What are the different types of car tires?
1. All-Season Tires
All-season tires are the most common tires used in passenger vehicles. It is designed with rubber that stays flexible in both warm and cold weather. This means that all-season tires won't perform as fine as summer tires during summer, as well as winter tires during winter.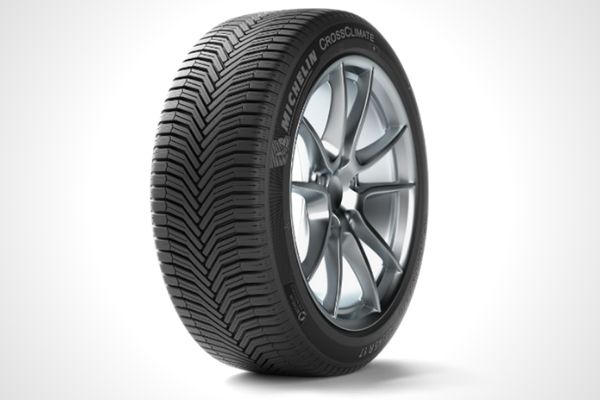 Michelin all-season tire
All-season tires are a good option in the Philippines. The country can be really hot and be rainy at times. These tires provide excellent traction in wet and dry road conditions and are designed to deliver good comfort and handling on the go.
2. All-Terrain Tires
All-terrain tires are a bit of both off-road and road tires. Meaning, these tires can be your friend during off-roading adventures, as well as during your daily drive tires. All-terrain tires have a larger thread that provides traction in any given road condition.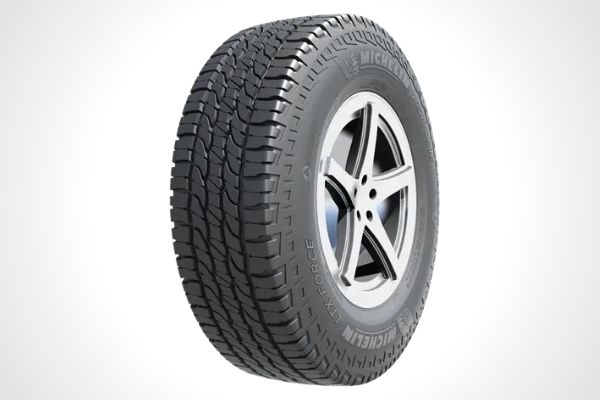 Michelin all-terrain tire
If you live in the provincial side of the country, then all-terrain tires could be the option you should choose. They are designed to drive effortlessly through gravel, sand, and light mud.
3. Performance Tires
As the name suggests, performance tires are widely used in high-performance drives. These tires are usually seen on a race car or sport sedans since they're the ones that need them. As fun as it may sound, these car tire prices in the Philippines is one of the reasons for it is not the most recommended tire option in the market.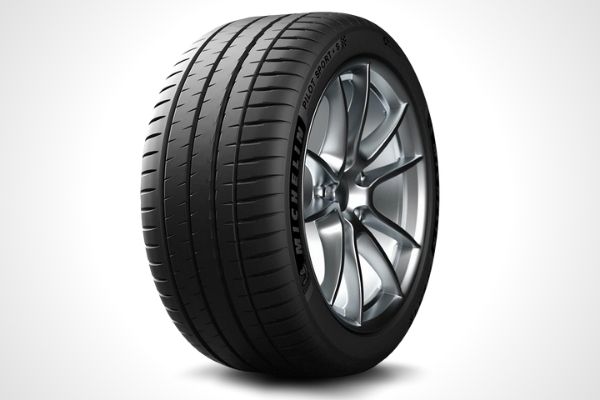 Michelin performance tire
Performance tires generally have larger circumferential and lateral grooves. Their soft rubber composition, however, causes them to wear faster than the other tire types. Performance tires are both pricey to acquire and maintain.
III. Understanding tire sizes
There are different types of car tires. Whatever type you may desire to use, it is always important to check the proper car tire size for your car. It may be complicated at first, but it sure is fun once you get to understand. Let's take the tire size "P215/70R15 95H" as an example.
The first letter in the tire size marking tells you what class the tire belongs to. P stands for passenger vehicle – this includes sedans, crossovers, SUVs, minivans, and lighter pickup trucks. Other letters include LT and ST which stand for light trucks and special trailers, respectively.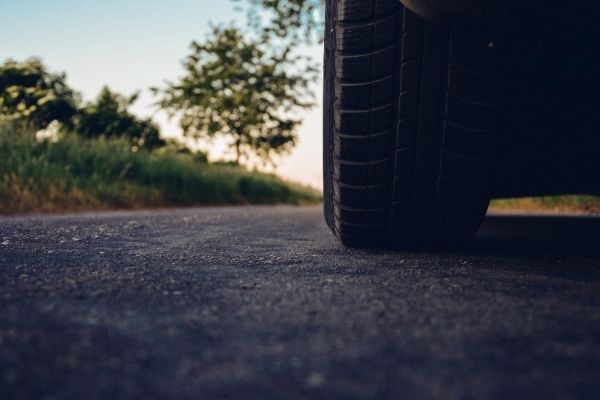 Always remember to replace your car tire in year six
245 represents the tire's width from sidewall to another sidewall. This means that our sample tire has a width of 245 millimeters. The next section is the aspect ratio. Aspect ratio refers to the ratio of the height of the tire sidewall and the number is the percentage of the section width.
In the given example, 70 is the aspect ratio. This means that the height of the tire is 70 percent of 215 which is 150 millimeters. The bigger the aspect ratio, the bigger the tire's sidewall will be.
The R represents the construction of the tire. R stands for radial tires and it is widely used in today's car tires. Radial construction means the layers run radially across the tire. D or Diagonal or Bias Ply is the other tire construction. Diagonal construction means the layers, or plies, run diagonally at each other.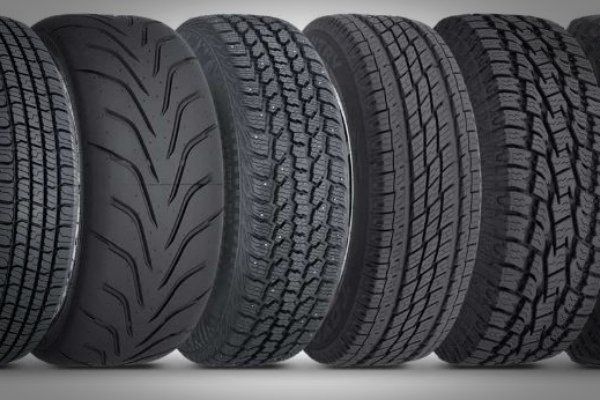 Check the recommended tire first before buying yourself one
15 represents the wheel diameter in inches. This tells you the size of the wheel your tire is supposed to fit. Meaning, our sample tire should be fitted in a 15-inch wheel. The last number, which is 95, represents the load index. This tells you the maximum load-carrying capacity of the tire but it does not represent a specific weight value. The index is based on a standardized laboratory test. It is recommended to install tires that meet or exceed your vehicle manufacturer's specifications.
Lastly, H. This letter represents the tire's speed rating. Just like the load index, speed ratings don't represent a specific speed value. As for our example, H means that the tire must not exceed 209 km/h.
IV. Car tires Philippines: 5 best products for 2020
5 best car tires in the Philippines
| Product | Key Feature | Price |   |
| --- | --- | --- | --- |
|  MAXXIS Mecotra ME3 185/65 R15 88H Passenger Car Tire  | Reduced rolling resistance | P4,003.66 | |
| Dunlop Car Tires | Steel belted radial | P7,827 | |
| Michelin 215/65 R15 96H Energy XM2+ | Excellent braking performance | P5,980 | |
| Bridgestone 265/65 R17 | Great quality | P10,185 | |
| Yokohoma car tires | Affordable tire | P9,454 | |
1. MAXXIS Mecotra ME3 185/65 R15 88H Passenger Car Tire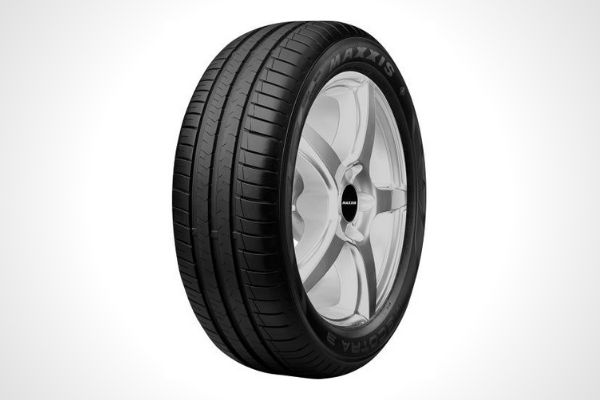 As far as the reviews go, MAXXIS is a good tire manufacturer you can try. The MAXXIS Mecotra ME3 has optimal bead design that absorbs impact for better rolling resistance performance. Plus, this tire possesses an enhanced contact patch that improves handling and wet performance. Last but not least, Maxxis car tire price here in the Philippines is affordable compared to other tire brands.
Pros

Cons

Affordable pricing

Reduced rolling resistance

Not a popular tire choice in the auto industry
2. Dunlop car tires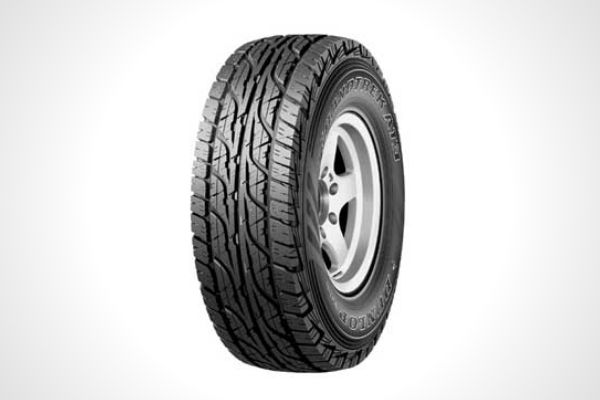 If you want to go off-roading without having to spend a relatively large amount of cash, then the Dunlop car tires might be the best for you. Dunlop is a company founded in 1888 and was acquired by Goodyear Tyres in 1999 so quality is guaranteed.
Dunlop is now available with online shop, particularly good-reviewd LazMall. With the coming holiday season, Dunlop gives out a lot of promos to the customers, especially "buy 3 get 1 free" program. You can get brand new tires for the car just in PHP 38k. What a deal!
Pros

Cons

3rd gen tires that adopt 'Digital Rolling Simulation'

Made in Thailand

Not the highest in quality as it is sold in the low to mid-end market.
3. Michelin 215/65 R15 96H Energy XM2+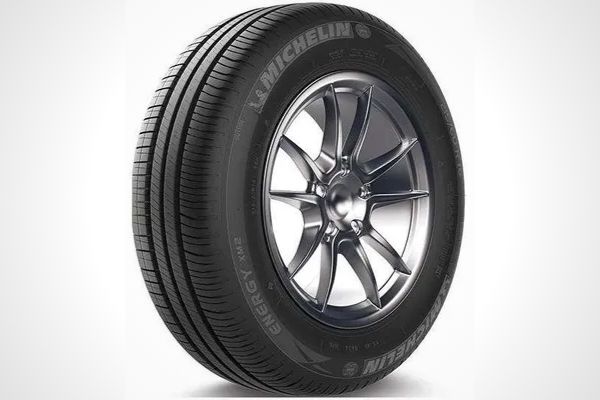 If you are looking for a top-tier tire, then Michelin is a good choice. Michelin competes with other elite tire manufacturers such as Bridgestone and Goodyear. The Michelin 215/65 R15 96H Energy XM2+ contains silica that helps lower the tire's heat when running. And when talking about Michelin car tires Philippines price list, let's say it will drain your pocket!
Pros

Cons

Fuel-efficient tire

Excellent braking performance
4. Bridgestone 265/65 R17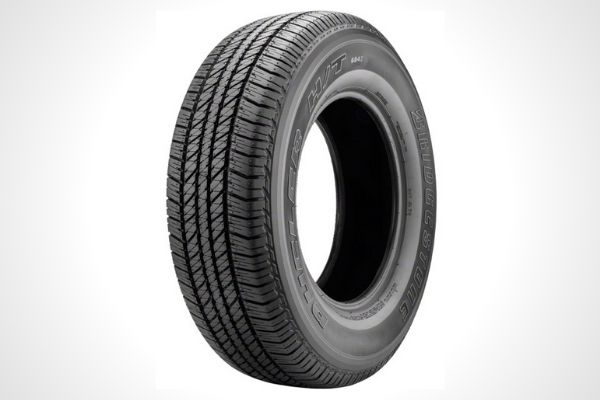 Another SUV tire in this list is the Bridgestone 265/65 R17. Bridgestone is the world's biggest tire manufacturer thanks to Dunlop and other tire manufacturers. This Bridgestone tire is specifically designed for pickup trucks and SUVs.
Pros

Cons

Quality is A+

Designed to deliver a smooth and more comfortable ride experience

Relatively expensive for the right reasons
5. Yokohoma car tire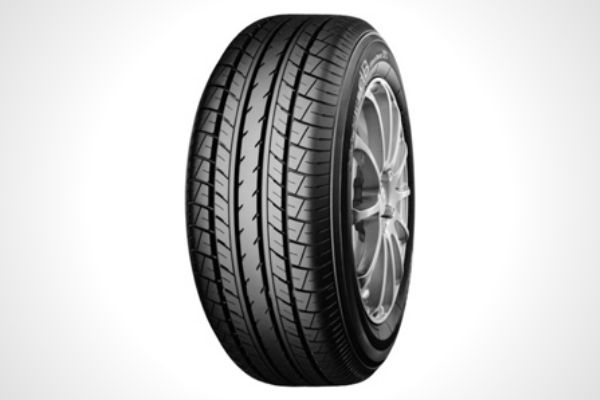 If you are on a budget, then the Yokohoma is the tire for you. It may be affordable, but it will still get the job done. Yokohoma is a renowned tire manufacturer in the auto industry that first started in 1917. The company is made in Japan and is the official tire supplier of many famous racecar competitions.
Pros

Cons

Affordable tire

Good quality

Not the top-tier choice among other Yokohoma tires
V. FAQs about car tires
Question: What is the recommended tire pressure?
Answer: Most new passenger cars have a recommended tire pressure of 32 psi to 35 psi. However, the recommended tire pressure may vary depending on the car manufacturer. So to be sure, it is best to check on the sticker located on the driver's door as it contains the manufacturer's recommended tire pressure. If you can't locate a sticker, then you can find it in the owner's manual.
Question: How long do tires last?
Answer: Car tires are designed to last long and to endure any given road condition. On average, car tires usually last from 95,000 km to 120,700 km, or for about four to five years. However, many factors can reduce the life of your car tire so it could be shorter.
Question: Should I mount my own tires?
Answer: It is possible to mount your own tires only if you know exactly what to do. If you are unsure, it is better to seek some help from a friend who knows or from your local mechanic to avoid tire imbalance, or worse injuring yourself.
Question: What are the factors that affect the life of my tires?
Answer: There are a lot of factors that affect the life of your tires. High-speed driving, especially in rough roads, can damage your tires severely. You must always check your tire pressure as driving with too low or too high pressure can also reduce the life of your tire.
Question: Would it be fine to buy used or second-hand tires?
Answer: No, you can never know what are the exact damages the previous owner done to the used tires. It is always recommended to buy new tires even though they are expensive. After all, an accident caused by a defected tire can lead to serious mishaps.
 Here at Philkotse.com, we value your interest in the automotive industry. Visit our website to find out more.


Rex Sanchez
Author