Get a glimpse of the next wave in transport.
Everything as we know it is in a constant state of flux, and this is especially true of the automotive industry. Whether you describe it as changing, evolving or improving, one thing is certain: there's no staying in the same place for too long, or else face the risk of being left behind.
It is this spirit of continuous development and innovation that the Chamber of Automotive Manufacturers of the Philippines, Inc. (CAMPI) has adopted as it opened the 2018 Philippine International Motor Show (PIMS) last October 24, at the World Trade Center in Pasay City.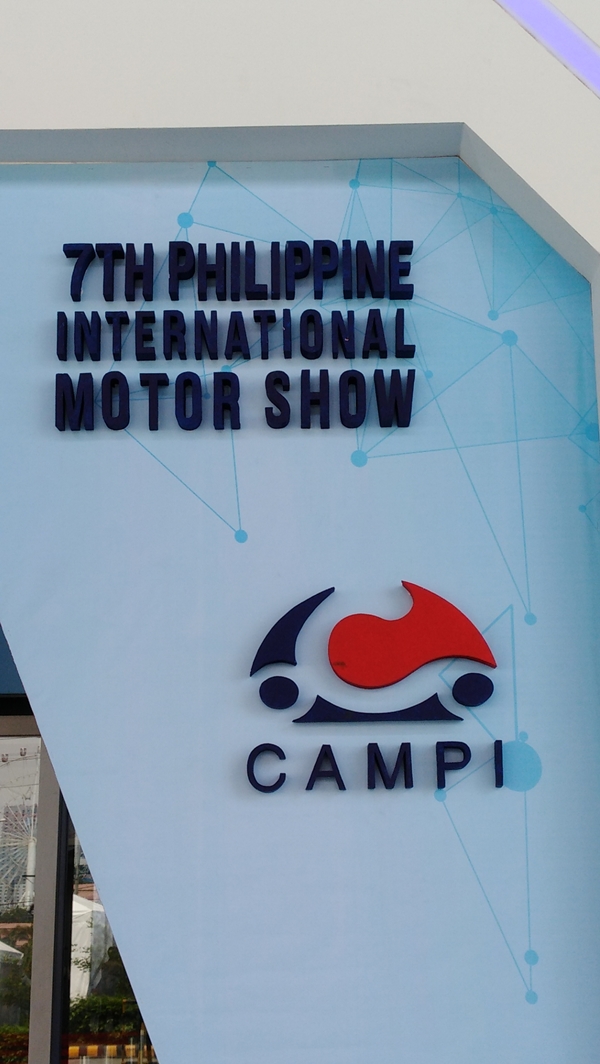 This is where it all comes together
This biennial event is now on its seventh year, and continues to serve as a showcase of upcoming trends from CAMPI's roster of premiere auto manufacturers. This year's theme is Future Mobility, as each brand proudly features their respective takes on what lies ahead in moving the Filipino forward, be it in style, luxury, performance, and efficiency.
Here's a preview at what's currently in the spotlight at this year's event:   
Toyota
Arguably the country's top automotive manufacturer by sales volume, Toyota Motor Philippines Corporation doesn't need much introduction if at all, as Filipinos are already familiar with the company's reputation for affordable, reliable and enjoyable cars that can last several generations.
The Toyota pavilion seems to reflect this rock-solid image, with its lineup of proven and upcoming best-sellers glistening on the floor in all their sheet-metal glory.
Toyota's best-selling MPV, the current generation Toyota Innova, stands proudly in red Touring Sport incarnation alongside its larger stablemates the Toyota Fortuner and the premium-specced Toyota Land Cruiser VX.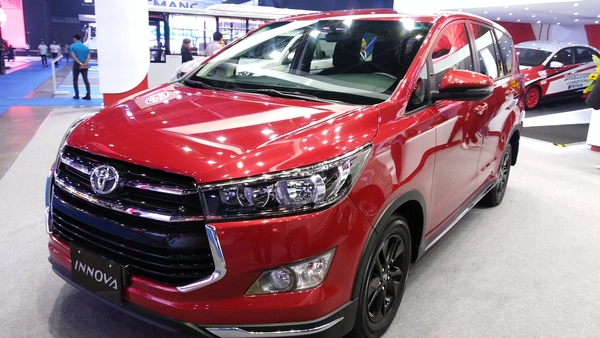 The Innova, Toyota's best-selling MPV, in Touring Sport form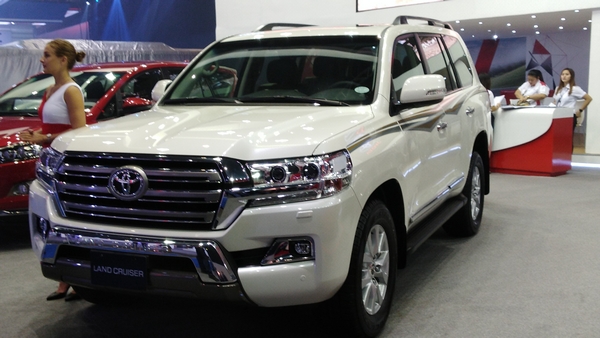 Toyota Land Cruiser VX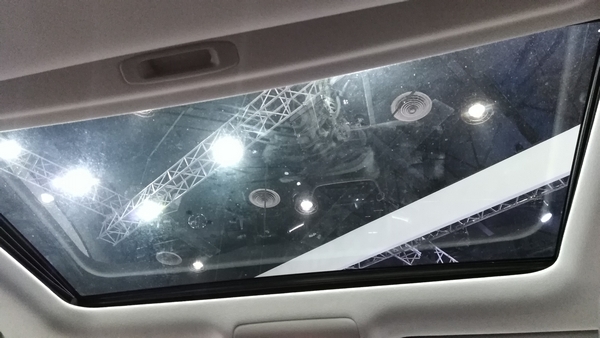 Toyota Land Cruiser VX sunroof
The all-new Toyota Vios subcompact sedan also makes an appearance, enticing visitors to check out the new features it has to offer.
There's the Vios in stock roadgoing trim, also decked out in the same fiery red hue as the Innova, and another one mounted on a raised platform at the corner. This second unit is a rendition of how the new Vios will look like in motorsport guise, when the next Vios Cup (Toyota's popular one-make race series) comes around.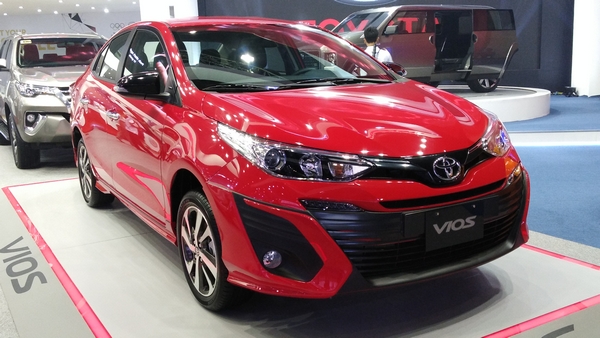 The Vios on display is a rendition of how the new units will look like in motorsport guise
Also on hand to greet visitors is the newest member of Toyota Philippines' lineup: the recently launched Rush. This particular model on display sports the TRD Sportivo trim, adding a range of 16 exterior, interior and utility accessories that give Toyota's smallest SUV offering an athletic air to make it stand out on the road.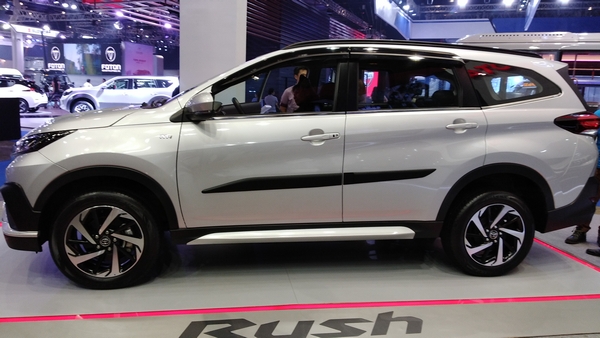 The Toyota Rush, in TRD Sportivo trim
In keeping with the event's theme, Toyota presented what it deems to be the future of transport: electric power, represented by its best-known model in sustainable motoring: the sleek and efficient Toyota Prius C hybrid.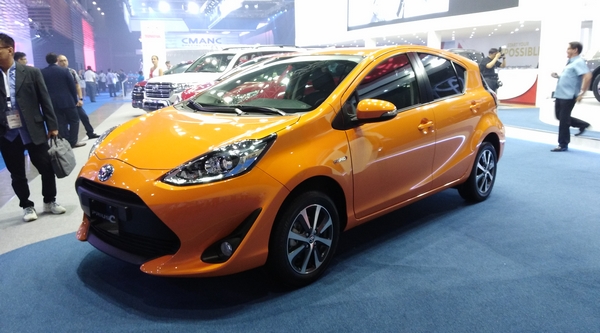 The hybrid version of Prius C painted in eye-catching orange
But the star of the stage is the Toyota TJ Cruiser concept, a crossover concept vehicle that made its global debut at the 2017 Tokyo Motor Show.
The letters TJ supposedly mean "toolbox joy", referencing the utmost utility and driving enjoyment that the vehicle was intended to embody. By appropriating the Cruiser label commonly found on its SUV range, Toyota aims to associate its latest concept with power.
The Toyota TJ Cruiser has a large, boxy design, with equally large alloy wheels and massive front grille, flanked by what look like LED headlights. Large sliding doors and rear hatch provide easy ingress and egress for both passengers and cargo.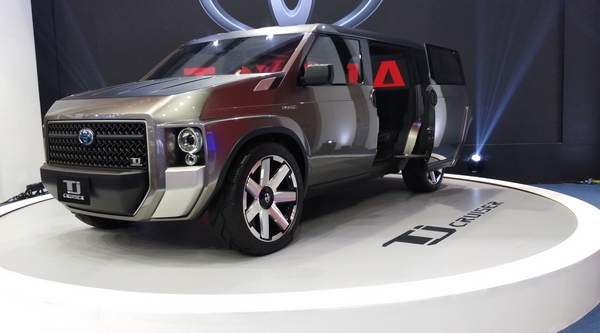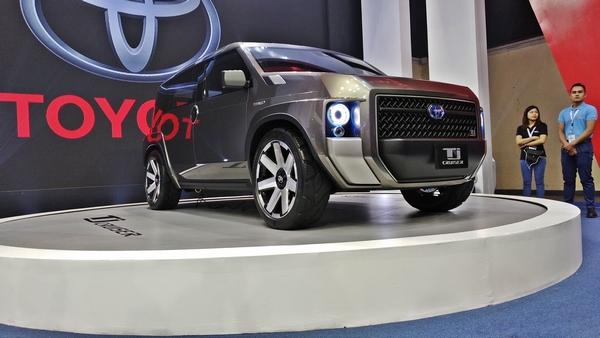 The beefy Toyota TJ Cruiser concept
If the exterior of the Toyota TJ Cruiser looks rigid, it's a different story inside the cabin. The fold-flat seats can accommodate items up to three meters (9 feet) long, and a number of anchor points can be found to tie down and secure your things while in transit, apart from the nifty storage space on the second-row seat cushion directly behind the driver.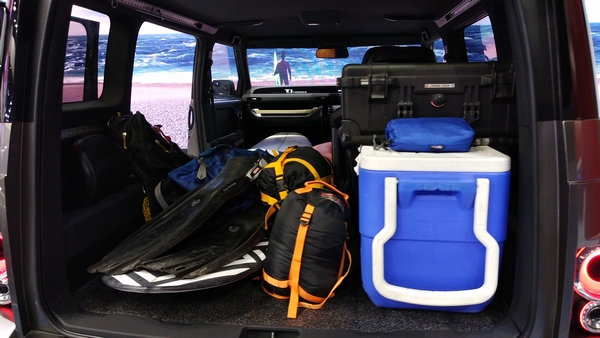 The TJ Cruiser packs a generous amount of interior space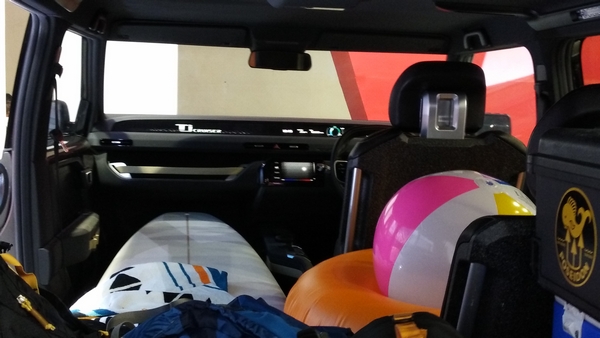 Toyota TJ Cruiser interior detail
The flexibility continues under the hood, as the TJ Cruiser is designed with hybrid propulsion in mind. The production version is seen to utilize a 2.0L gasoline engine mated to an electric motor, and will come in either front-wheel drive or four-wheel drive configuration.
WAnt to explore what other automakers were showing off in their pavillions at this year's PIMS? Honda, Mitsubishi, Mazda, BMW, and more are coming up next, stay tuned!


Joseph Paolo Estabillo
Author