The list is based on the models that Philkotse has currently tested.
For most motorists using their cars as daily drivers, fuel efficiency is a huge consideration. This is especially true if you're plying city roads plagued by heavy traffic on a daily basis. For those unaware, low RPMs, low vehicle speed, and constant stop-and-go scenarios can negatively impact your fuel efficiency to a great degree. These can deal significant damage to your wallet as well.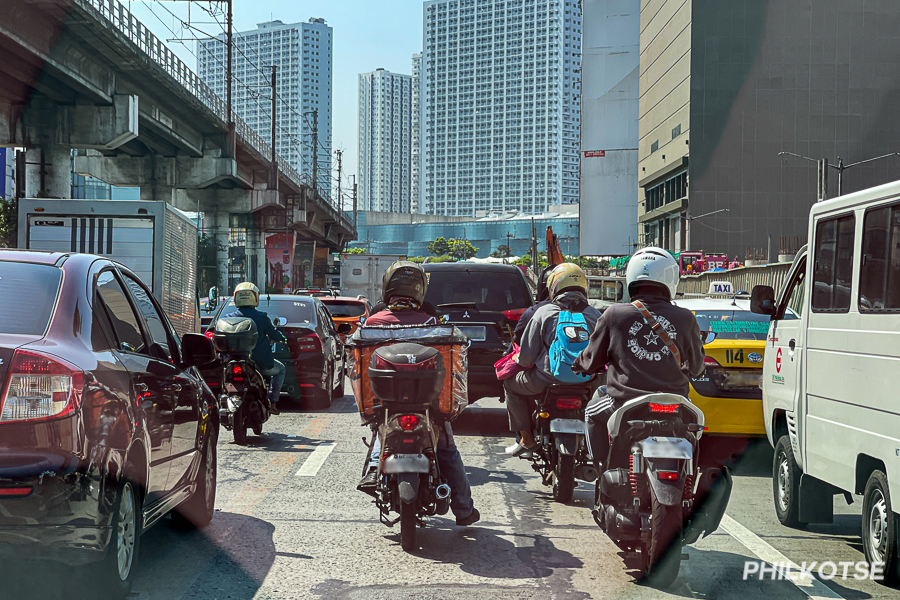 In cities like Metro Manila, Metro Cebu, and Davao City, this is the daily reality
Luckily, Philkotse is continuously testing out cars. While these reviews consider the cars in their entirety, we also take into account their fuel efficiency. As such, here is a list of the most fuel-efficient cars in the Philippines that we've driven so far.
Top 10 Fuel efficient cars in the Philippines
Kia Soluto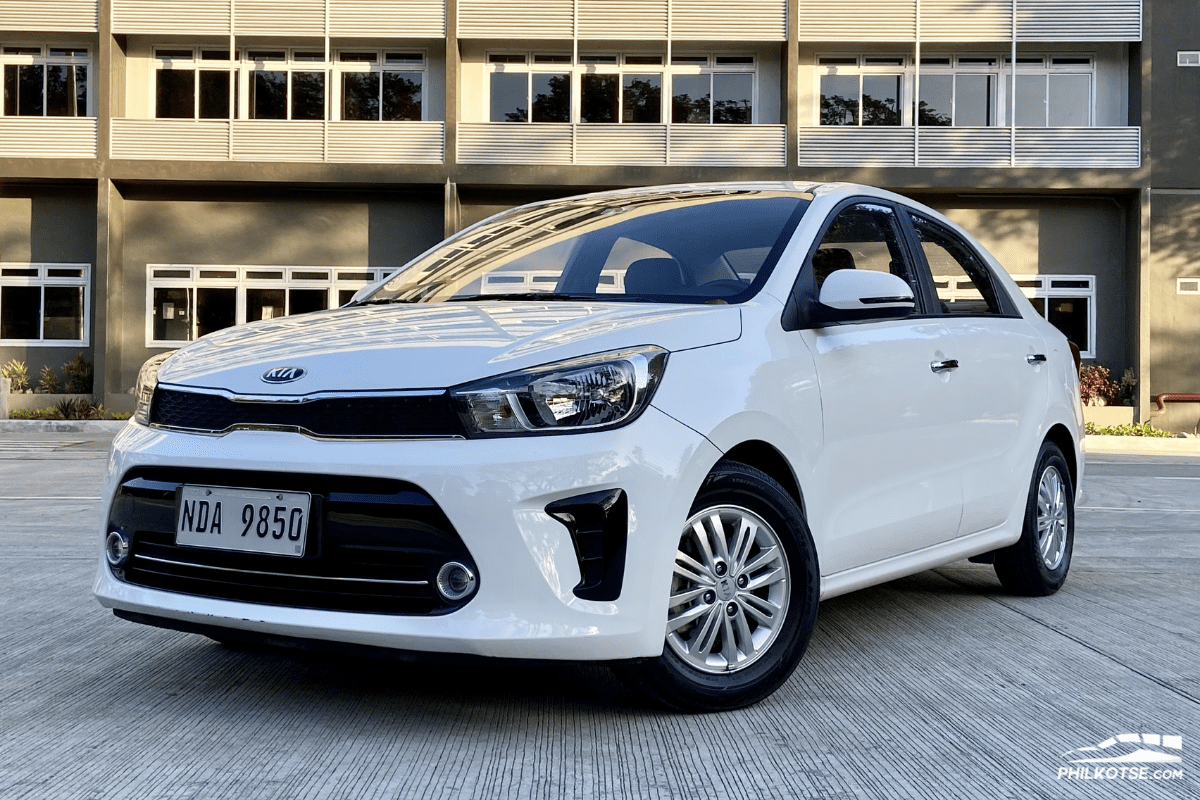 The Kia Soluto sedan's price tag starts at Php 665,000
The Soluto is Kia's entry to the Philippines' subcompact car category. For the local version, this model uses a 1.4-liter gasoline engine capable of making up to 94 horsepower and 132 Nm of torque. The unit we tested was the EX variant which came with a four-speed automatic transmission. At an average speed of 50km/h, the Soluto managed to return 16.7 km/L. On the highway, it returned 20 km/L while travelling at an average speed of 90 km/h.
Suzuki S-Presso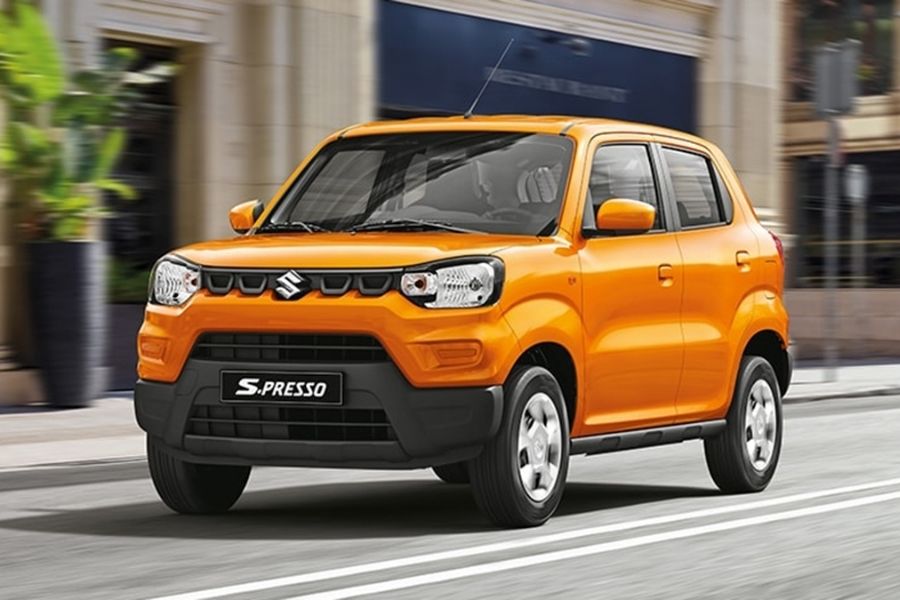 For the cute but capable S-Presso, its sole variant's price tag sits at Php 523,000
Another very fuel-efficient car available in the Philippine market is the Suzuki S-Presso. As a city car, this model is small and light. It also uses a small 1.0-liter three-banger capable of making up to 67 horsepower and 90 Nm of torque. For the Philippine-spec version, it is only available with a five-speed manual gearbox. As tested, this cute but capable car can return 24 km/L on the highway. It also managed a combined average of 16.2 km/L when it was driven between heavy and light traffic.
Toyota Vios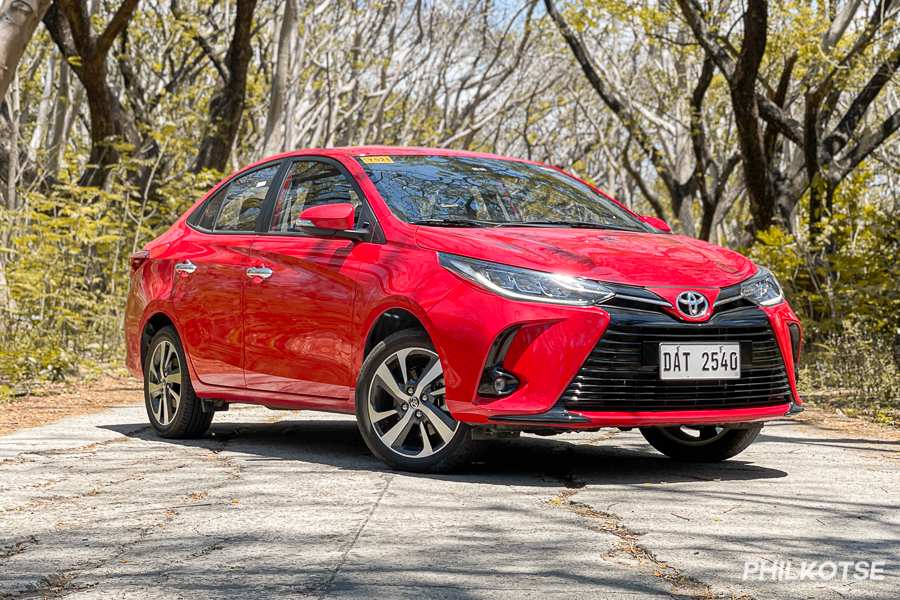 Prices for the Toyota Vios starts at Php 681,000
Arguably, the Toyota Vios is one of the most popular sedans in the Philippines. In 2019 alone, Toyota Motor Philippines sold 33,181 Vios units. Apart from being a common sight on the road, the Vios is also fuel-efficient. During our tests, the 106-horsepower 1.5-liter Vios G with the continuously variable transmission (CVT) managed an average of 12.2 km/L on city roads. On the highway, the Toyota model's fuel consumption clocked in at 19.9 km/L, with an average speed of 90 km/h.
Kia Stonic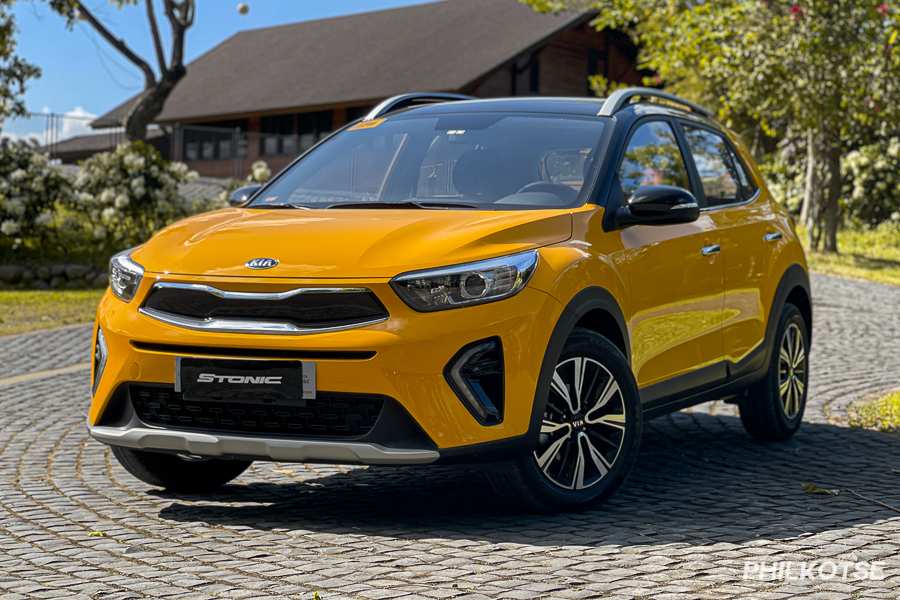 The handsome-looking Kia Stonic has a starting price of Php 735,000
To compete in the ever-competitive crossover segment, Kia introduced the Stonic back in 2020. At most, its 1.4-liter gasoline engine can make up to 94 horsepower and 132 Nm of torque. The said engine is then paired with a six-speed automatic transmission. The Stonic EX that we tested returned 14 km/L with an average speed of 40 km/h. Travelling on the highway with an average speed of 90 km/h, it managed 17 km/L.
Honda Civic RS Turbo

The Philippine-spec Civic RS Turbo can be had for Php 1,615,000
The sporty Civic RS Turbo is a compact car propelled by a 1.5-liter turbocharged inline-4 gasoline mill. At most, this engine can make up to 171 horsepower and 220 Nm. It is then paired with a CVT. With this setup, the Civic RS Turbo that we took out on a drive returned an average of 11 km/L with an average speed of 40 km/h. On the highway, we drove the Honda-made model up to an average speed of 90 km/h. On the open roads, it returned a higher fuel-efficiency rating of 18 km/L.
Another car with decent fuel efficiency is the Hyundai Lantra 2014 with 6.4 to 7 liters of fuel for 100 km.
Ford Ranger FX4 Max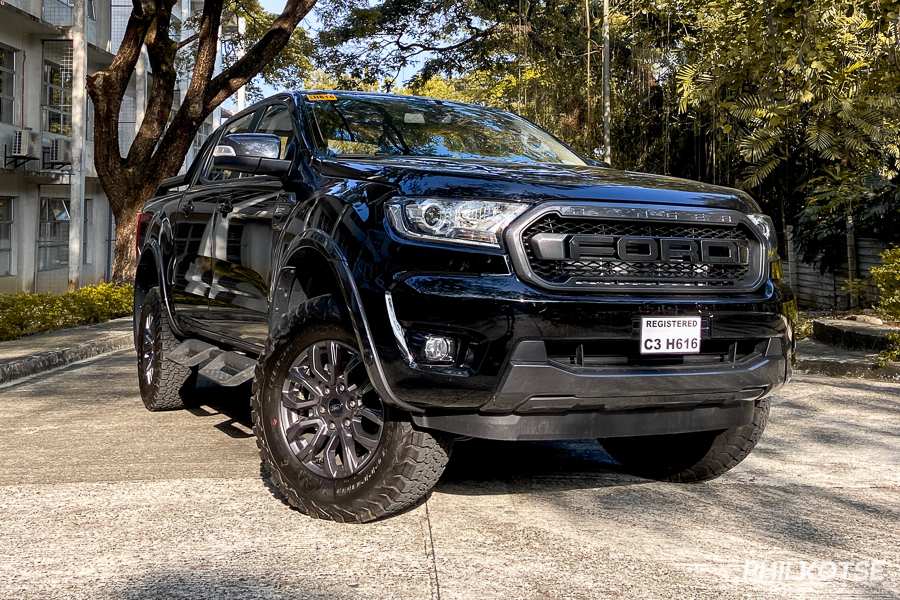 Wanna go off-road and save up on diesel? Then note that the Ranger FX4 Max has a price tag of Php 1,698,000
Pickup trucks often run on powerful turbodiesel engines. While most think of them as fuel guzzlers, many of these models often return a reasonable fuel-efficiency rating. Take for example the Ranger FX4 Max, a truck with off-roading capabilities propelled by a 2.0-liter biturbo inline-4 diesel mill. This engine can deliver 210 horsepower and 500 Nm of torque, so it's a pretty sprightly vehicle for its size and weight. As for fuel-efficiency, it returns a decent 11.5 km/L at an average speed of 40 km/h. On the highway at speeds of 90 km/h, it clocked in at 14 km/L.
Honda City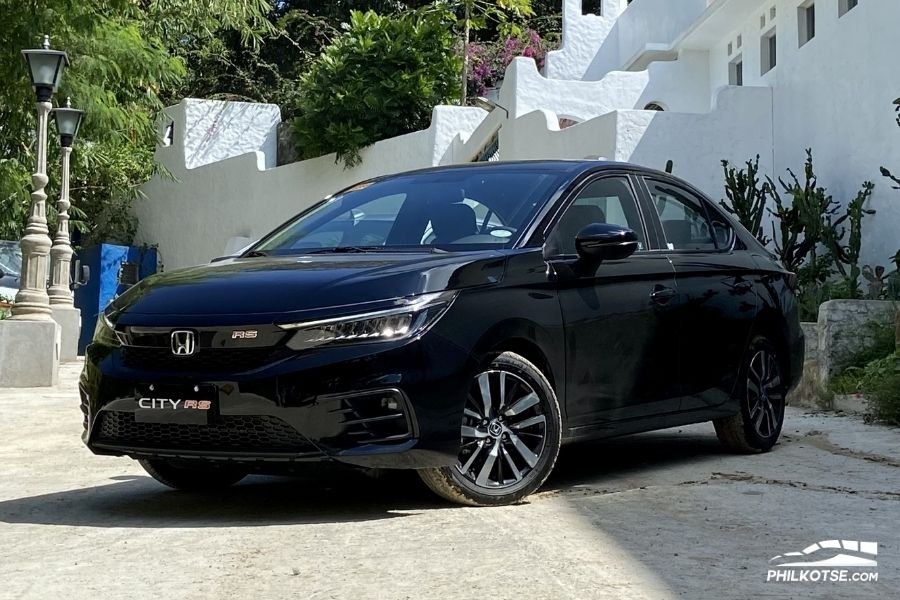 The all-new Honda City's price starts at Php 848,000
The new Honda City is a sedan powered by a 1.5-liter gasoline engine. It uses a CVT, and is able to make up to 119 horsepower and 145 Nm. When we drove it from Bonifacio Global City in Taguig to Antipolo City in Rizal, it returned a combined fuel rating of 10.5 km/L.
Mitsubishi Xpander Cross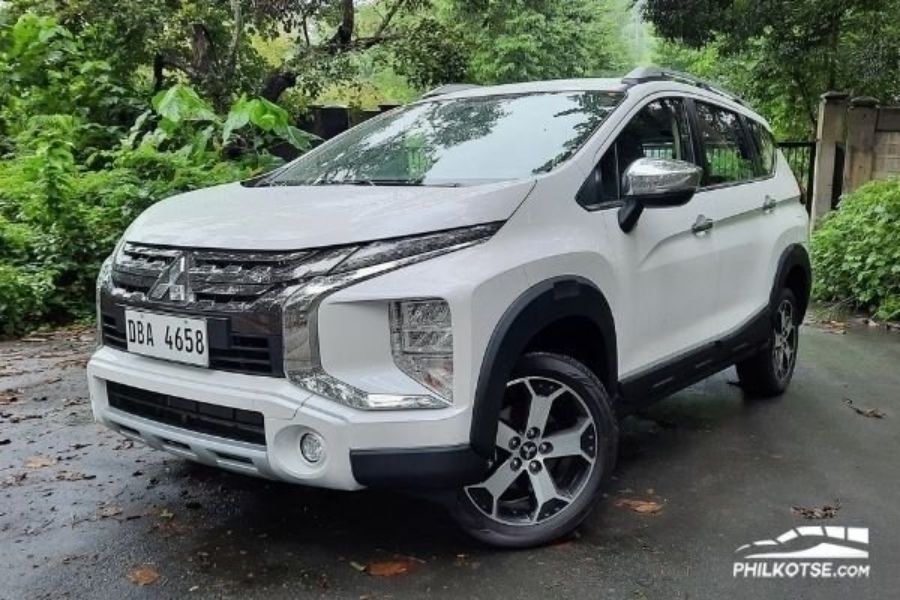 The macho-looking Xpander Cross's sole variant can be had for Php 1,255,000
The Xpander Cross is an SUV-esque MPV model that's based on the Mitsubishi Xpander. It is propelled by the same 1.5-liter gasoline engine found on the latter, with the same 103 horsepower and 141 Nm torque output. However, it has a taller ride height, so that might cause its fuel efficiency to rate lower than the model it was based on. Regardless, the Xpander Cross managed to return a mixed average of 8.2 km/L from city and highway driving.
Kia Seltos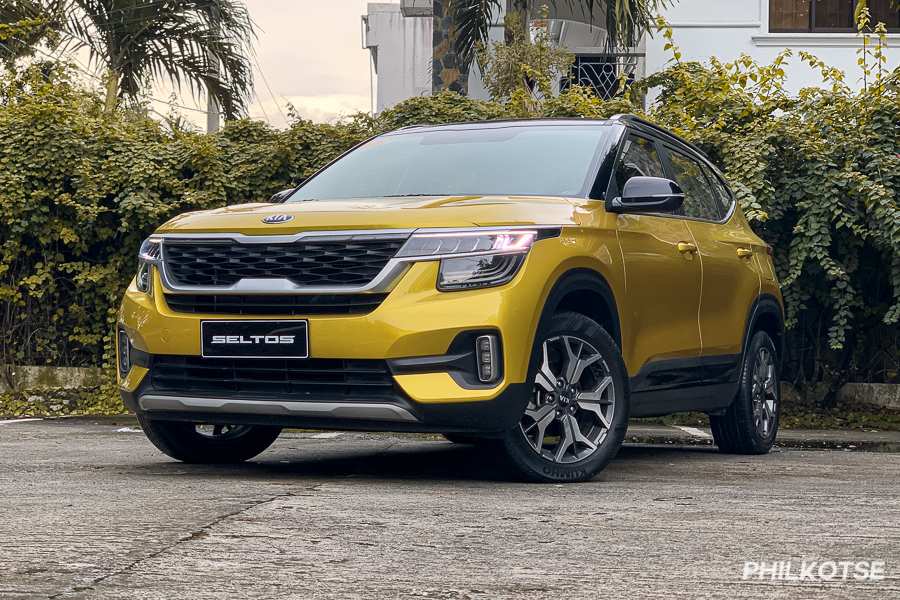 The Seltos crossover starts with a price of Php 1,098,000
The Seltos is another crossover from Kia, and it uses a 2.0-liter Atkinson cycle inline-4 gasoline engine paired with Kia's Intelligent Variable Transmission. At most, the said engine can make up to 147 horsepower and 179 Nm of torque. When we tested this model, it managed an average of 8.6 km/L on heavy traffic. On the highway however, it returned an average of 21.2 km/L.
Maxus G50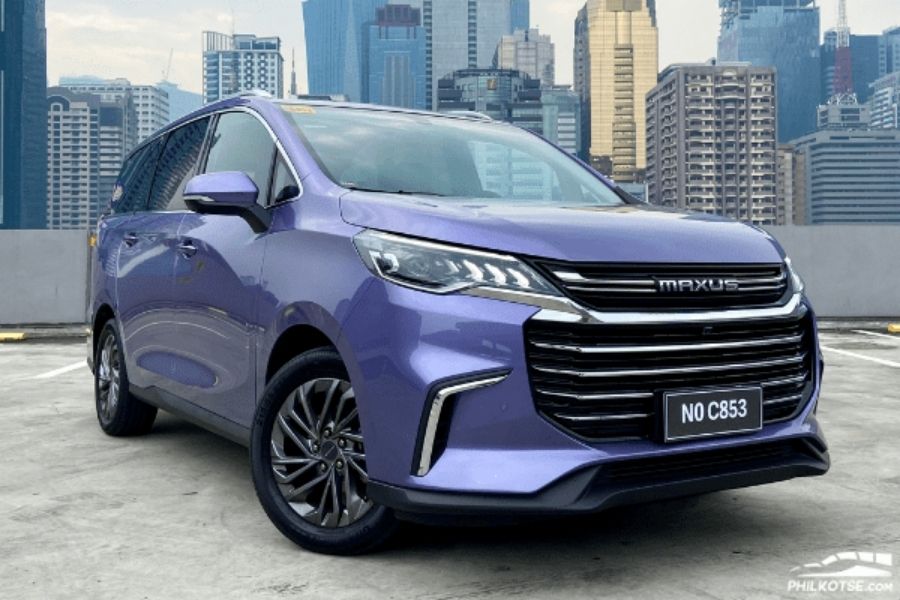 The very roomy G50 starts with a price tag of Php 948,000
In order to enter the competitive large-capacity MPV market, Maxus introduced the G50. For propulsion, this Maxus model uses a turbocharged 1.5-liter four-banger, which is capable of producing up to 167 horsepower and 250 Nm of torque. As tested, the G50 Premium variant returned an average of 8 km/L during low-speed city driving. With an average speed of 90 km/h however, it managed a higher efficiency at 13 km/L.
So, there you have it folks, the top fuel-efficient cars available in the Philippine market right now. For more informative car related articles, car news, and car reviews, keep it here on Philkotse.com.
Know more about Kia Soluto 2021

<p>The Kia Soluto is a five-seater, subcompact sedan with a front-engine, front-whee-drive layout. For the Philippine market, its sole engine option is a 1.4-liter mill capable of making up to 94 horsepower and 132 Nm of torque. There are four available variants locally, and all of the uses the said engine. Available to the Soluto is a five-speed manual transmission and a four-speed automatic transmission.&nbsp;</p> <p>The Soluto is made via a joint venture between Dongfeng, Yueda and Kia. It shares a platform with the Hyundai Reina, and it is currently sold in Southeast Asia, the Middle East, South America, and China.</p>

Cesar G.B. Miguel
Author